You probably know Jack Harlow, the musician who caused all of the internet to collectively lose their minds when he dropped his single "First Class" last month.
Over the weekend, the rapper attended the Kentucky Derby — but he's facing some backlash for something he did on the track.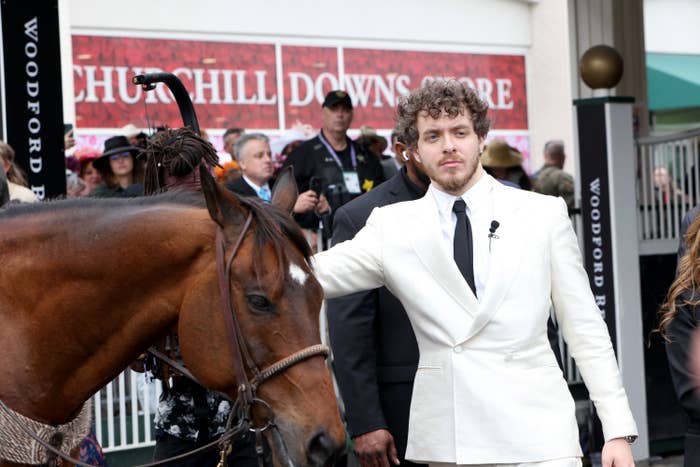 Unsurprisingly, a lot of people online didn't really like the idea of a white guy getting carried around by Black men.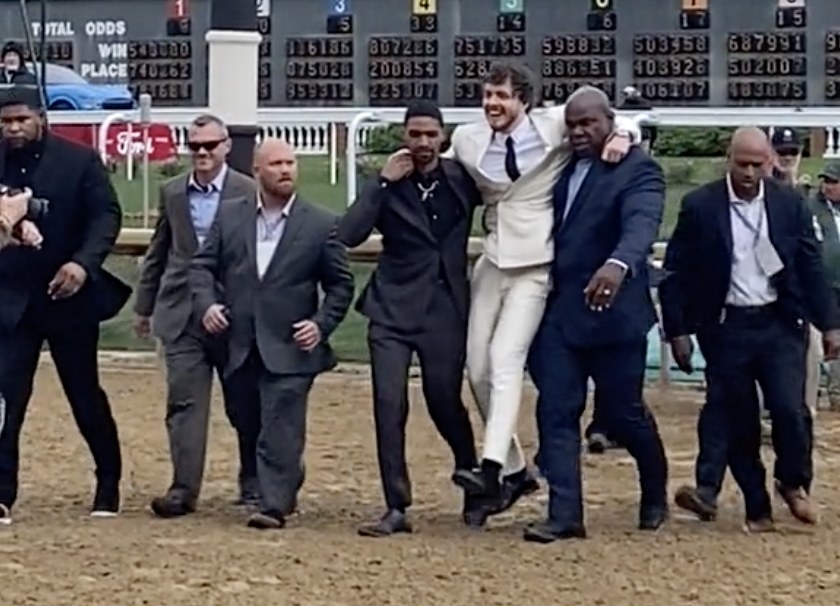 The men, who are reportedly his security guards, appeared to be smiling through the whole ordeal, but that didn't stop people from speaking out against Jack's decision — and the fact that the event shared the video online.
While Jack hasn't yet spoken out about the matter, here's what the rest of social media had to say: