The Younger actor just revealed that she pierced her 7-month-old daughter Mae's ears — and she came prepared for backlash.
"Yes! I pierced her ears today. Can't wait for the internet to call me a child abuser....again. Lesss go," Hilary wrote on her Instagram story.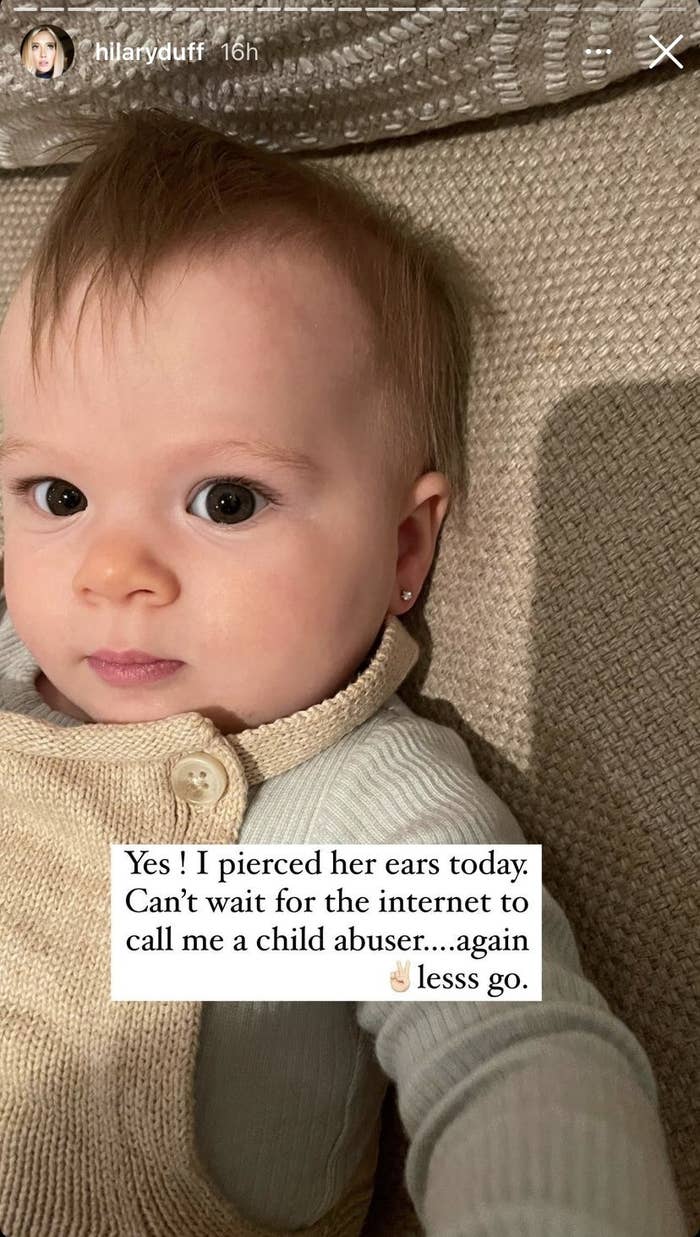 Hilary previously found herself facing criticism after she pierced the ears of her older daughter, Banks, back when she was an infant.
After sharing the moment on Instagram, commenters slammed Hilary, arguing that piercing a baby's ears is "abusive" because they are unable to consent.
Reflecting on being mom-shamed online, Hilary says she didn't realize until then how much she was affected by negative comments until it came to her children.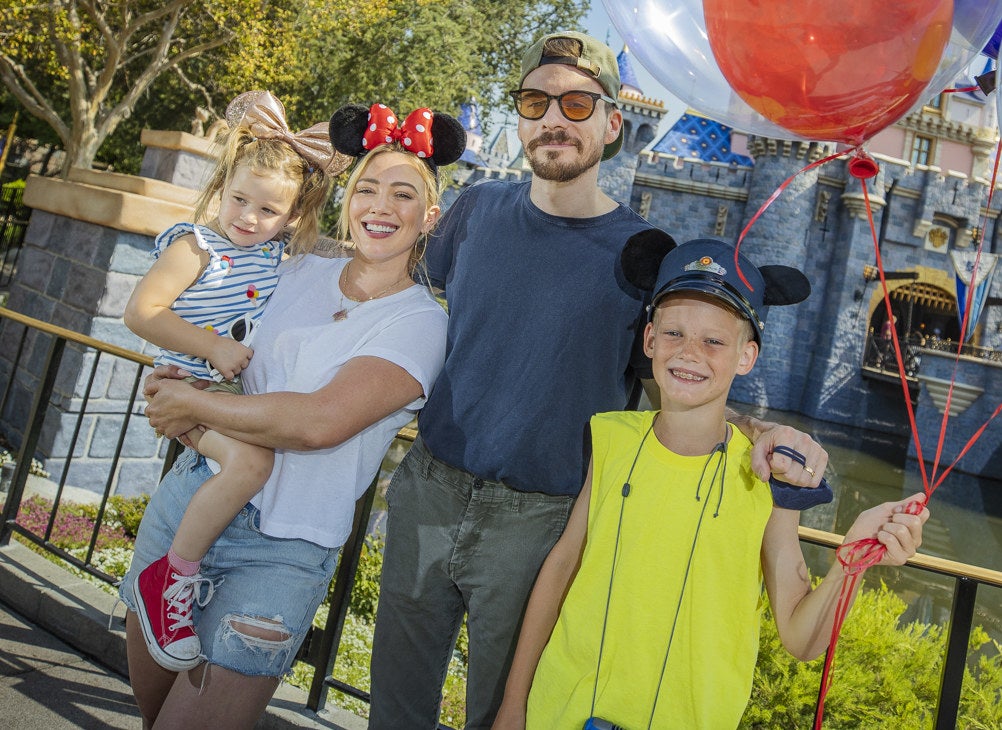 "I'm so used to dodging the comments or the judgment, that I don't realize. Like, you just get a tough skin and you don't realize how much it actually affects you. But it's really frustrating because no matter who you are, your kids are your proudest accomplishment," Hilary told Yahoo! Life.
She continued, "I don't comment on other people's posts like that, so I don't understand, but I guess it's just a need for attention or whatever. It's hard not to take it personal, so I really have to zoom out. At first I want to be defensive, but when I zoom out, I'm like, 'It's one person. That's not how everybody feels. That doesn't really matter. That person's, like, a keyboard gangster who just needs to be heard or seen.'"
It's yet to be seen what fans will have to say about Mae's pierced ears.