Elizabeth Olsen Just Confirmed That She's Married In A Very Subtle Way
And it's all because of a children's book!
Elizabeth Olsen keeps her personal life on the DL, but she may have just let an important detail slip!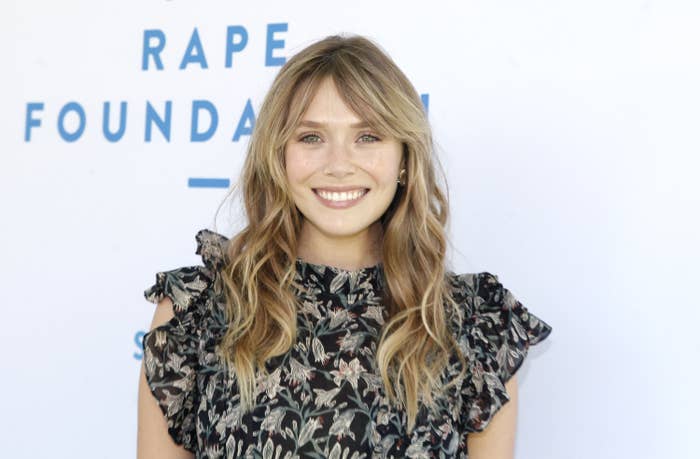 The WandaVision actress seemingly confirmed that she tied the knot with longtime love Robbie Arnett!
During an interview with Kaley Cuoco for Variety, Elizabeth joked about the fact that she had to conduct the conversation from her bathroom.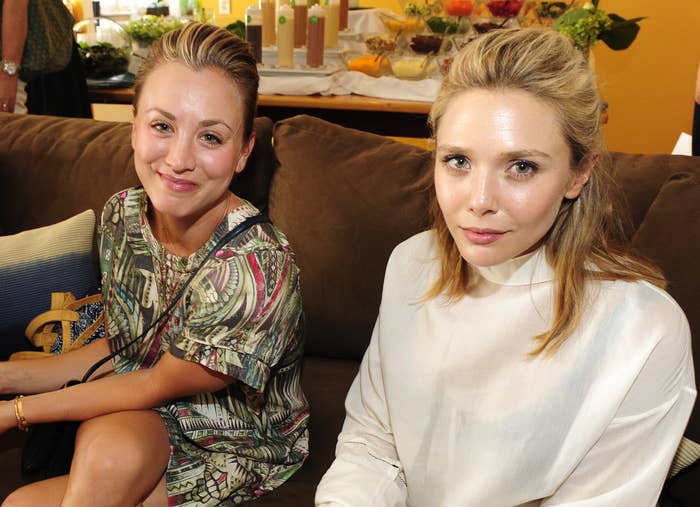 "I'm in a bathroom. I've been in the UK for seven months, and I got back two days ago, and my neighbor is doing so much construction to their backyard. I can still hear it, and I'm in the farthest bathroom," Elizabeth explained.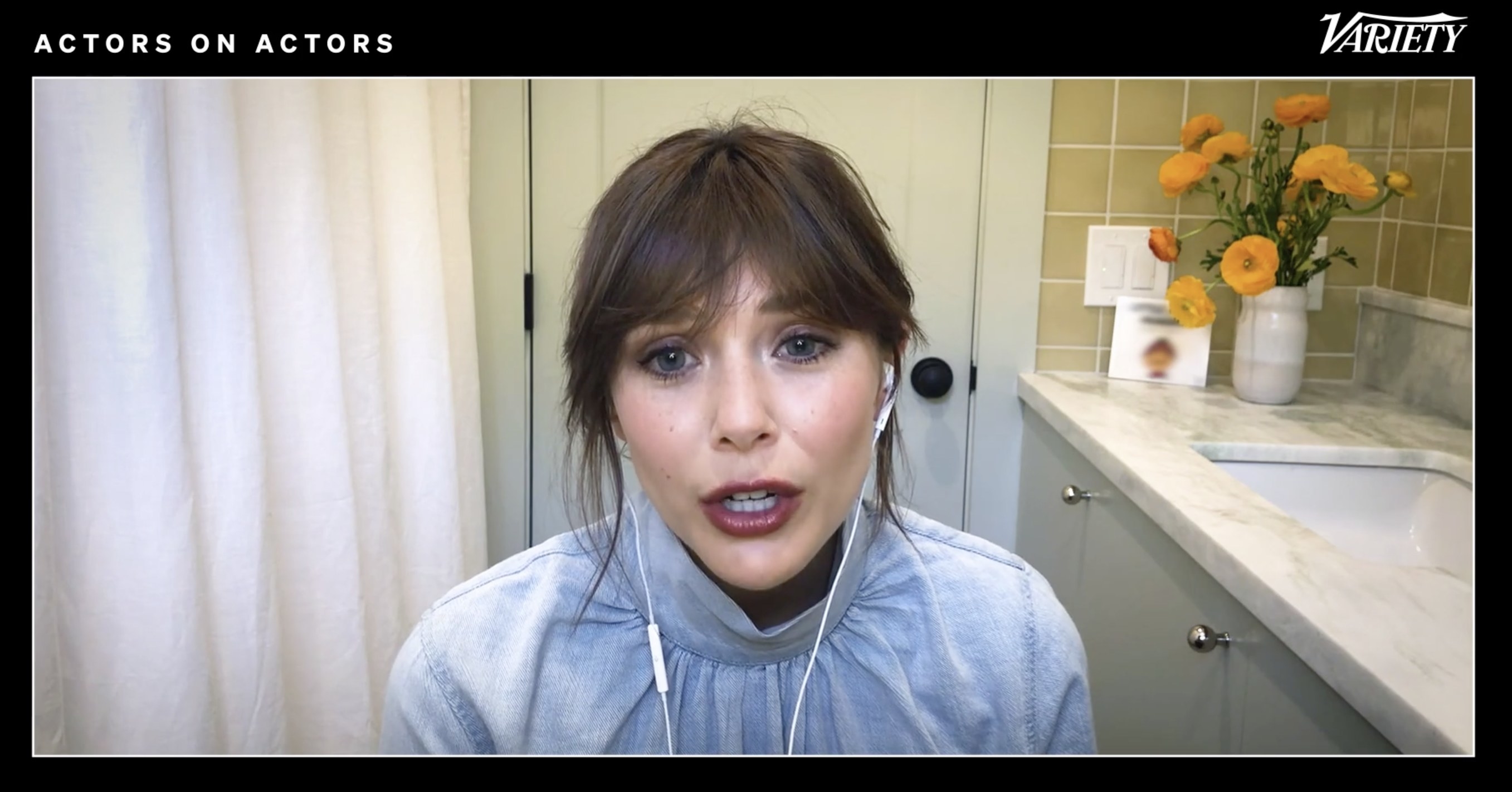 She then pointed out the copy of the book Little Miss Magic (which was blurred out by Variety) that had somehow been placed in the background.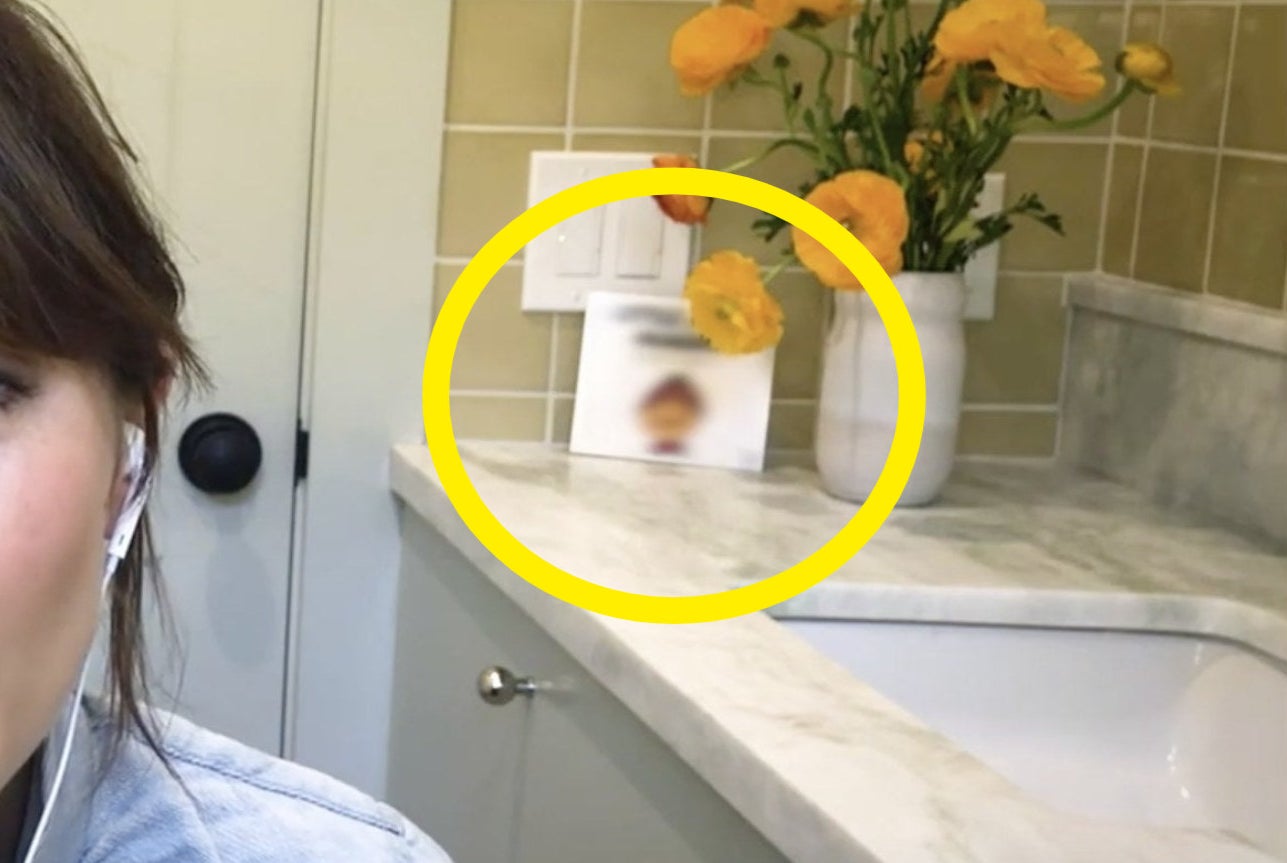 "I also just noticed that my husband put Little Miss Magic, you know, the Little Miss books? They're these classic books, but magic because of WandaVision, because he's such a fucking cutie," Elizabeth gushed.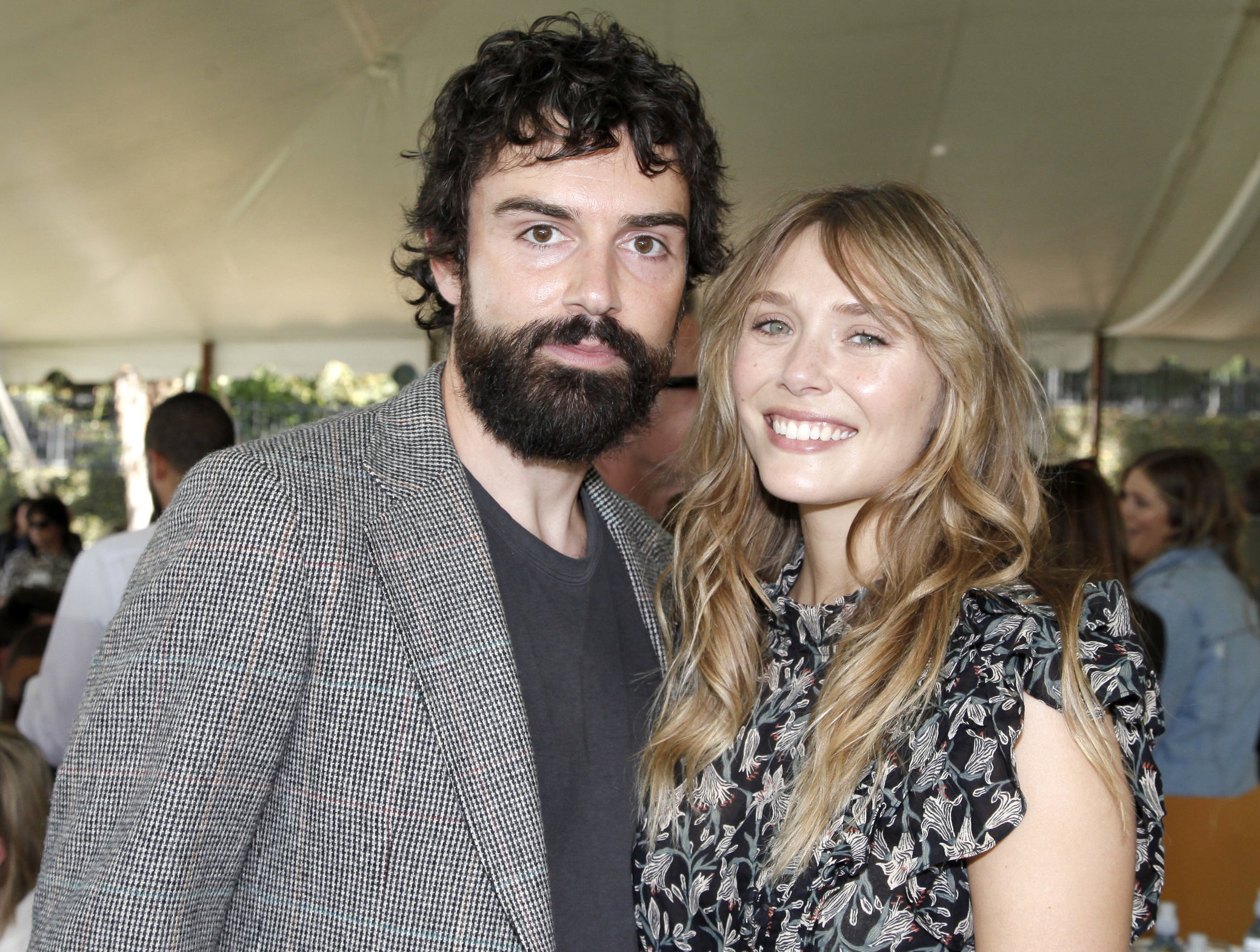 Variety Editor-at-Large Kate Aurthur confirmed that Elizabeth did, indeed, use the word husband during the discussion.
This seemingly marked the first time that Elizabeth had referred to Robbie as her husband.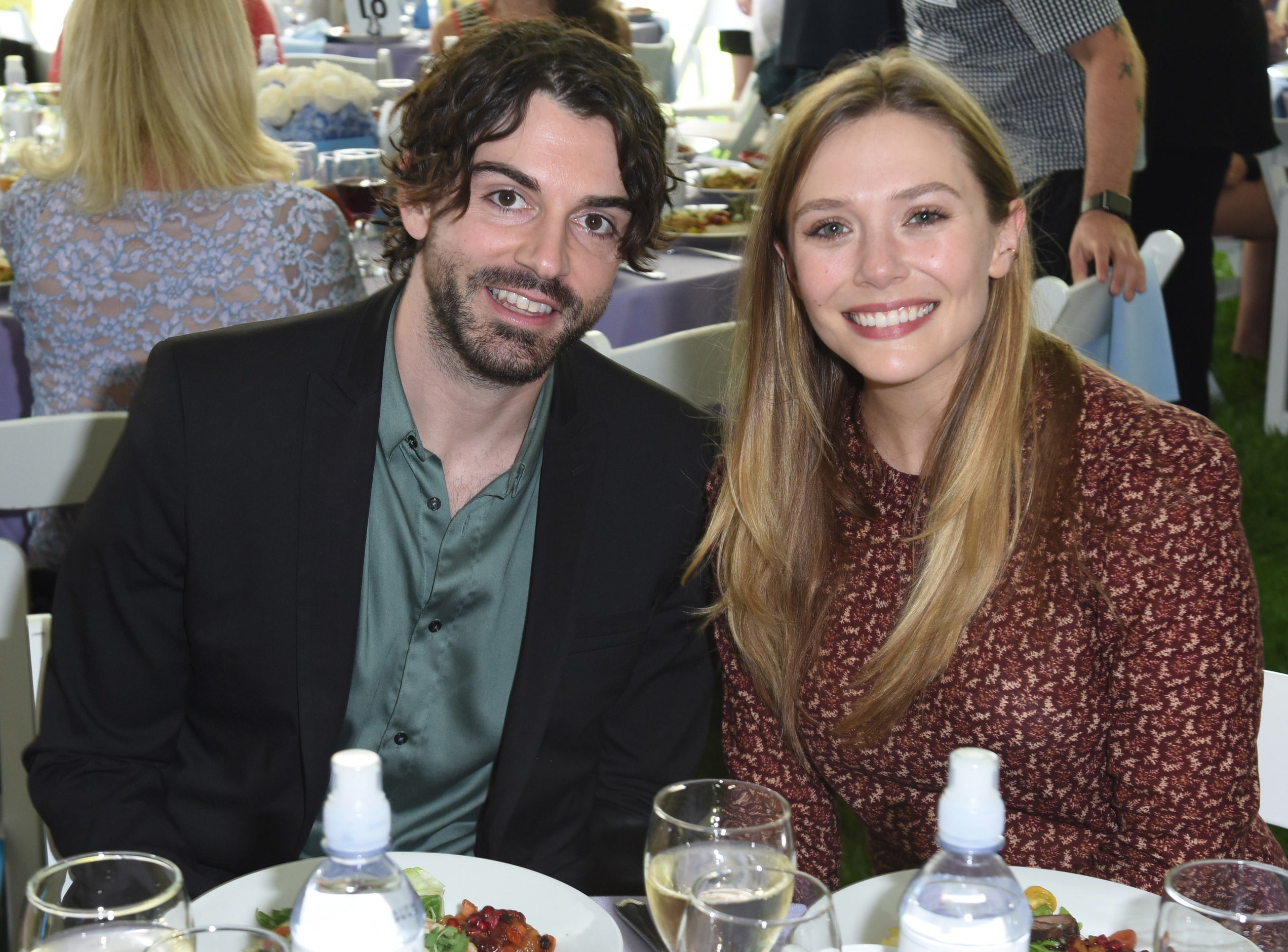 The couple, who were first linked at the beginning of 2017, reportedly got engaged in 2019 but never confirmed that themselves.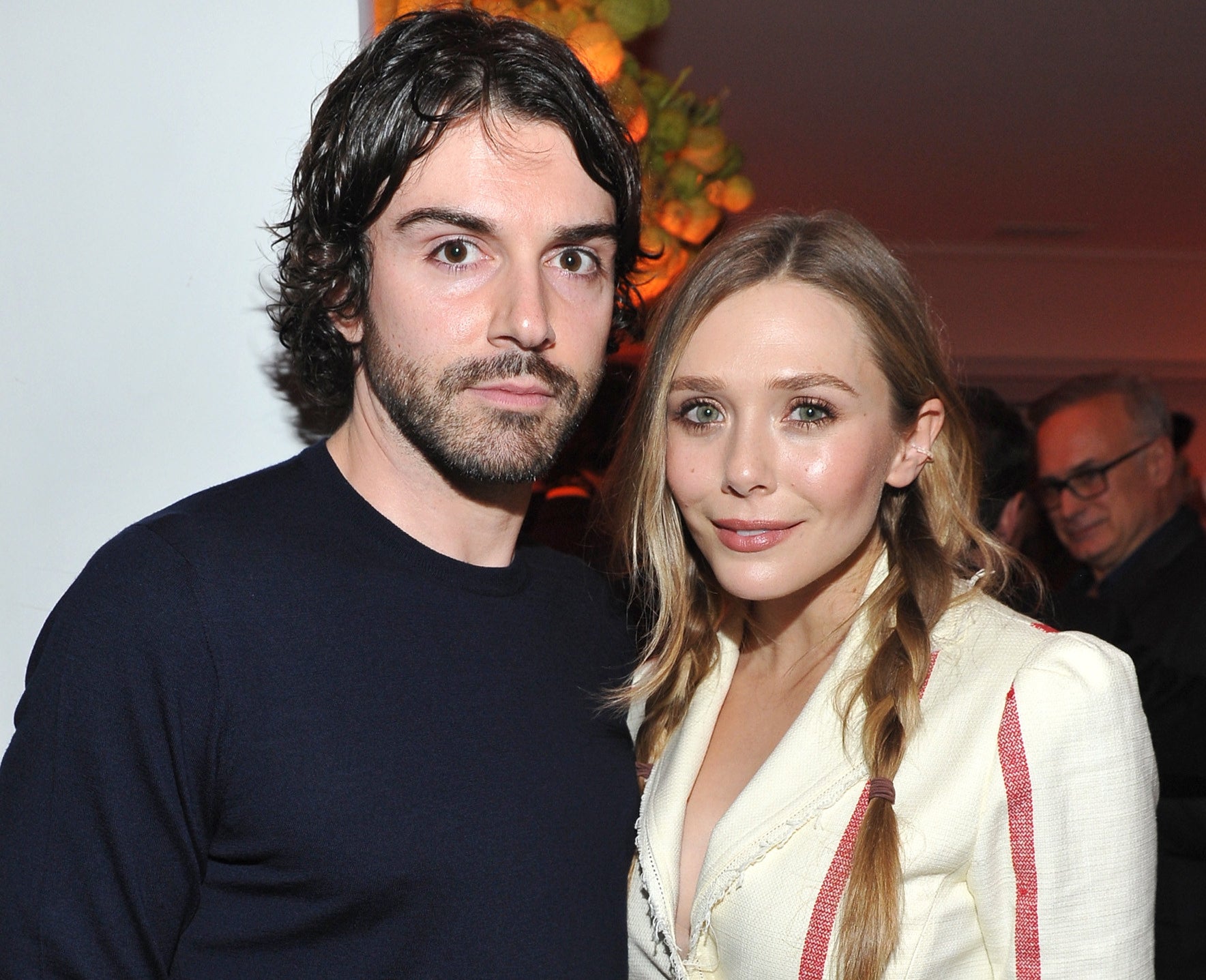 While Elizabeth has yet to formally confirm that she walked down the aisle, it certainly sounds like the duo took the next step in their relationship!