Demi Lovato likes to keep everyone guessing when it comes to what hairstyle they'll be rocking next.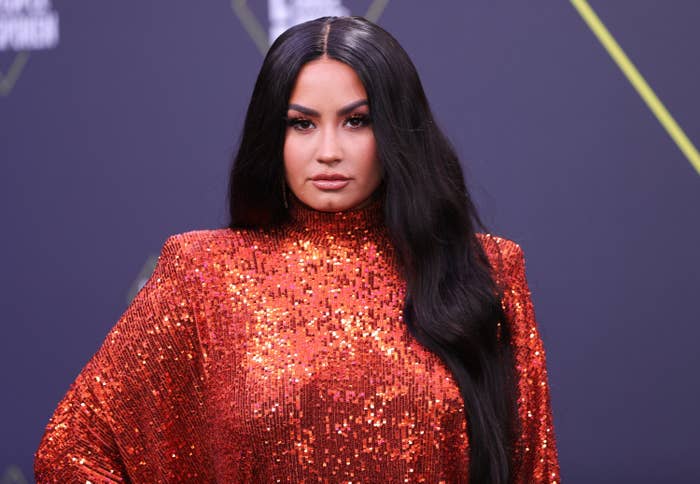 The singer's hair evolution has included everything from long, blonde locks...
...to pastel-pink tresses...
...to an ombre bob with a shaved side...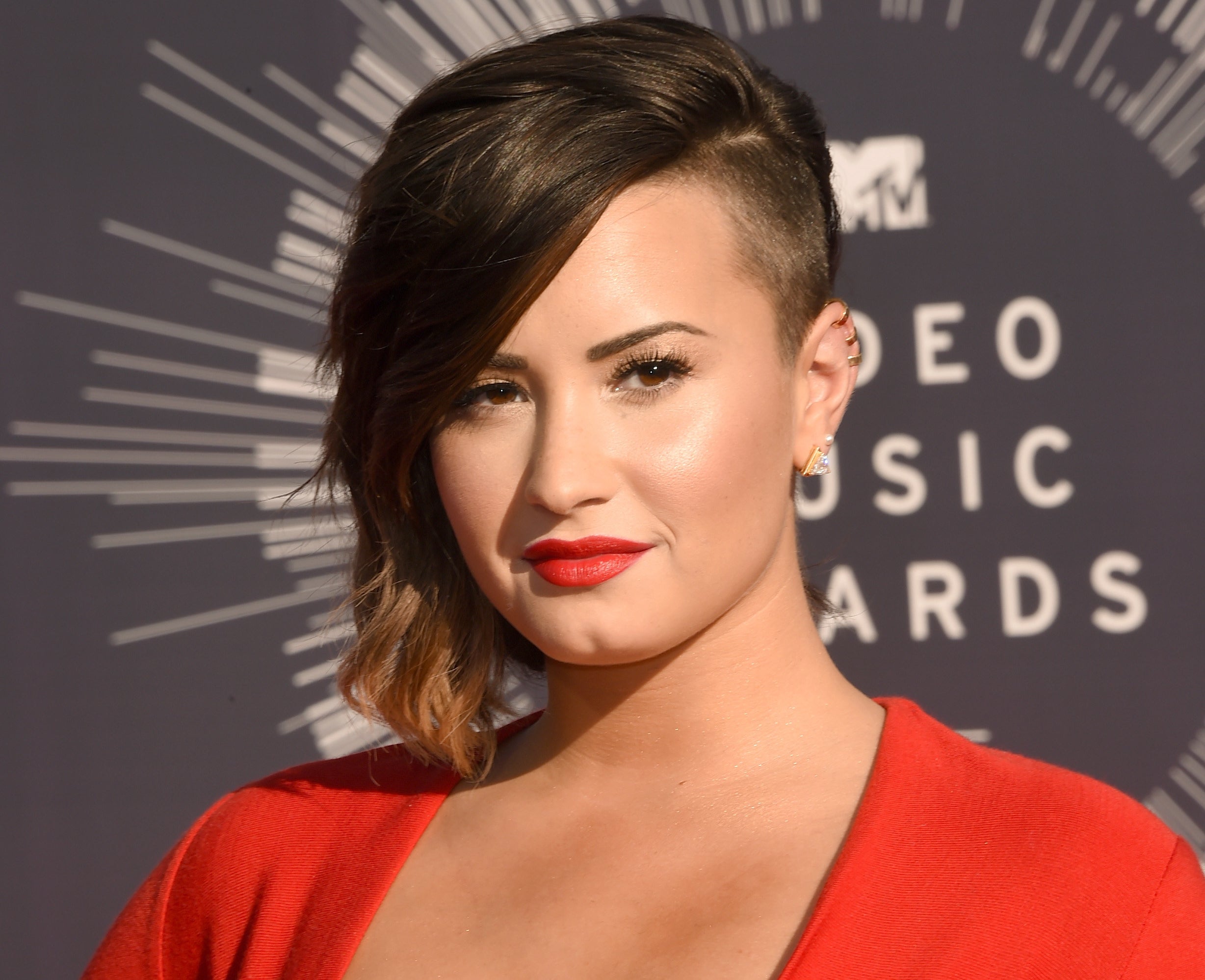 ...to this blue-and-purple look...
While the look may make you think of '90s country stars, Demi actually totally pulls it off.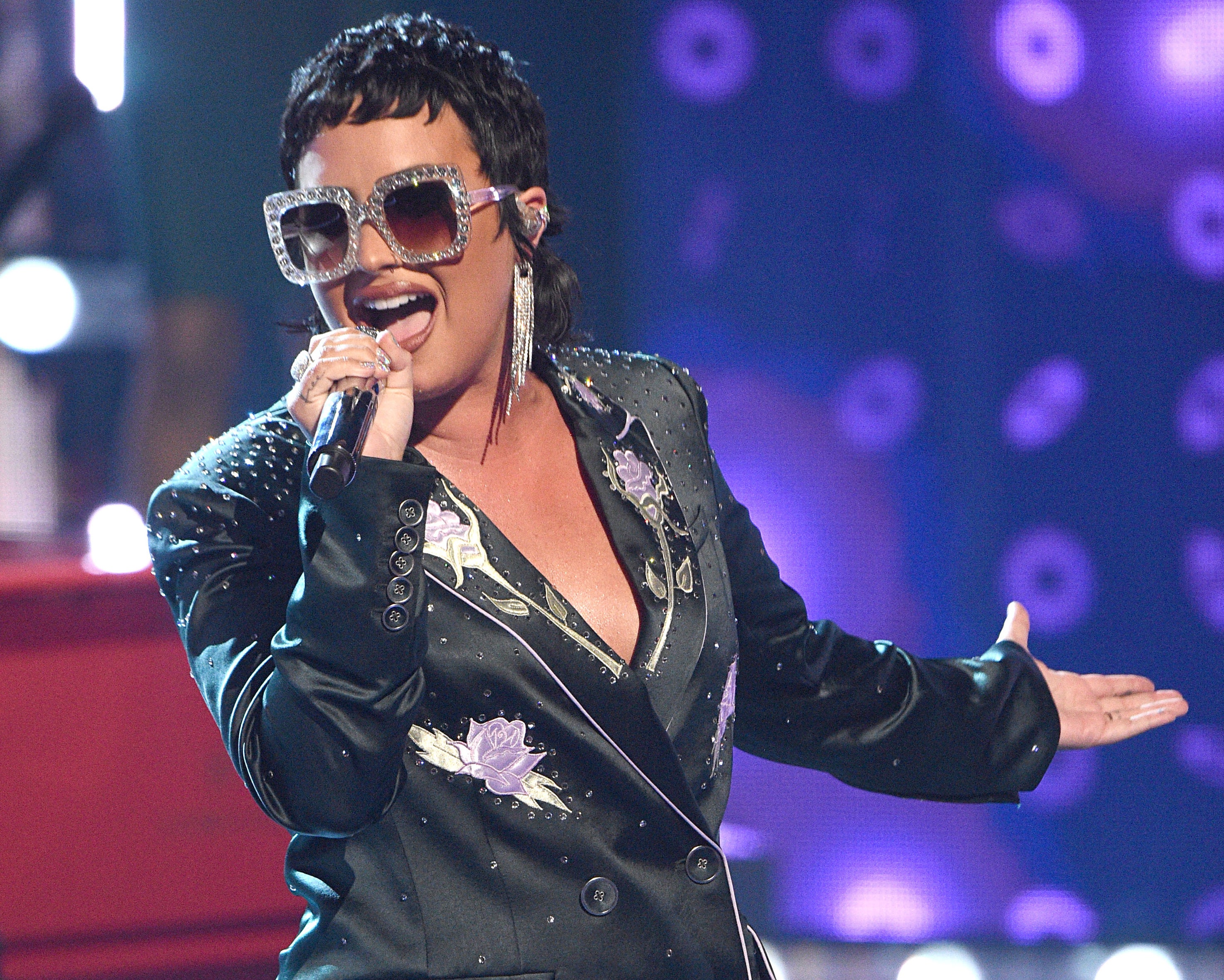 And look how happy they look!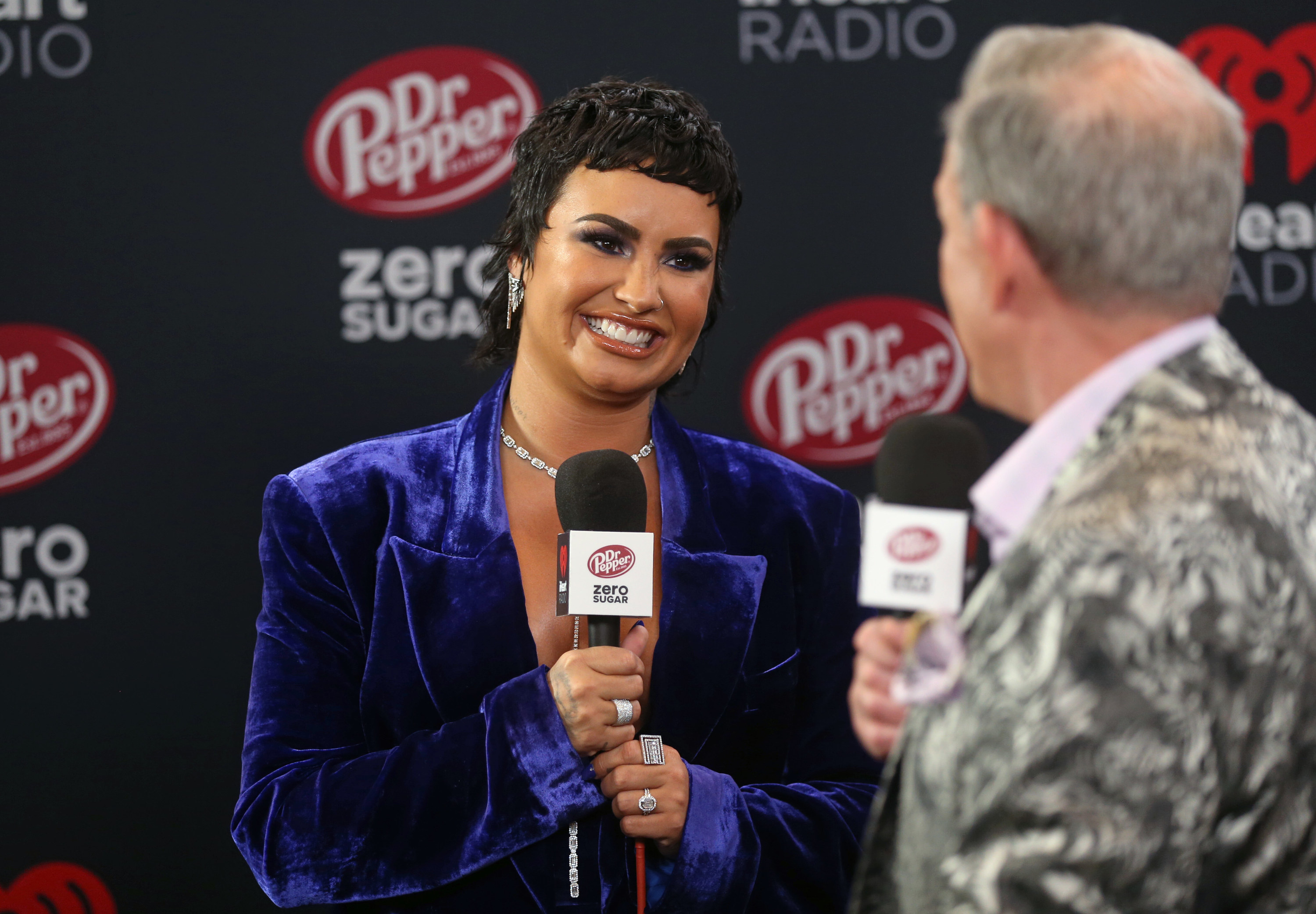 Here's another photo for good measure: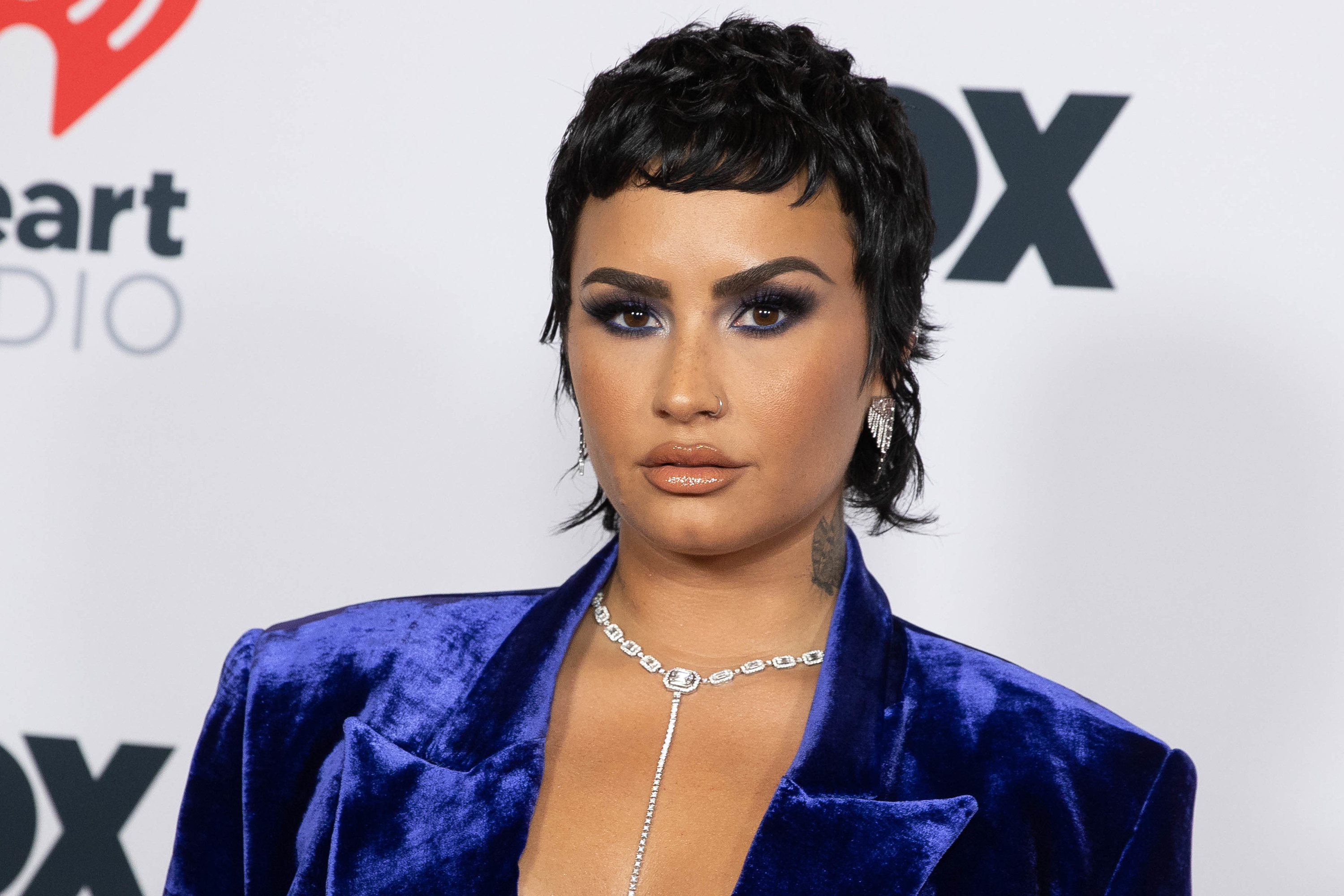 Demi said their recent decision to cut their hair has made them feel "so free" and "more authentic," acknowledging that they used to "hide behind" their hair.
Just in the few months since Demi cut their hair short, they've already rocked so many cropped styles, so I can't wait to see what they do next!