The 35-year-old model and cookbook author was in the middle of a sexy, topless shoot when her 2-year-old son Miles decided to get in on the fun.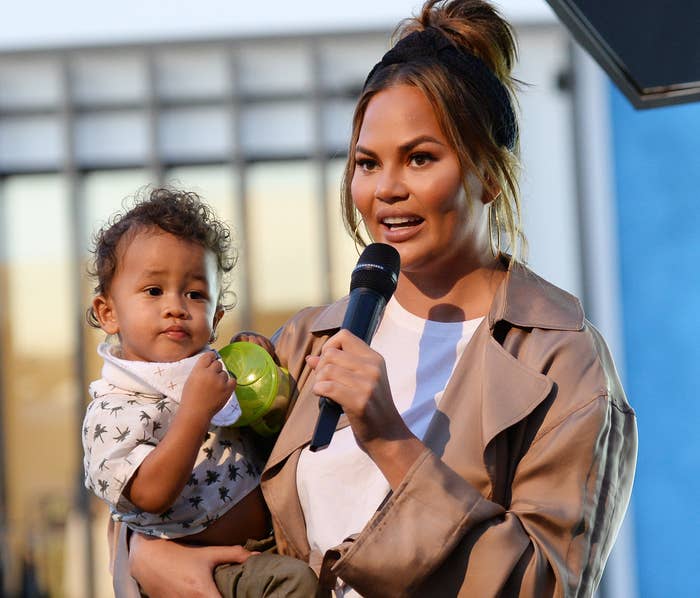 "Please move. Mommy is trying to be thirsty," Chrissy jokingly captioned the photo.
The snap got some hilarious responses from friends and fans...and a lot of moms who know the struggle of trying to do literally anything with a toddler around!
This isn't even the first time this week that Chrissy has been upstaged by her adorable son, who made an appearance in the background of her recent Grammy night photos with husband John Legend.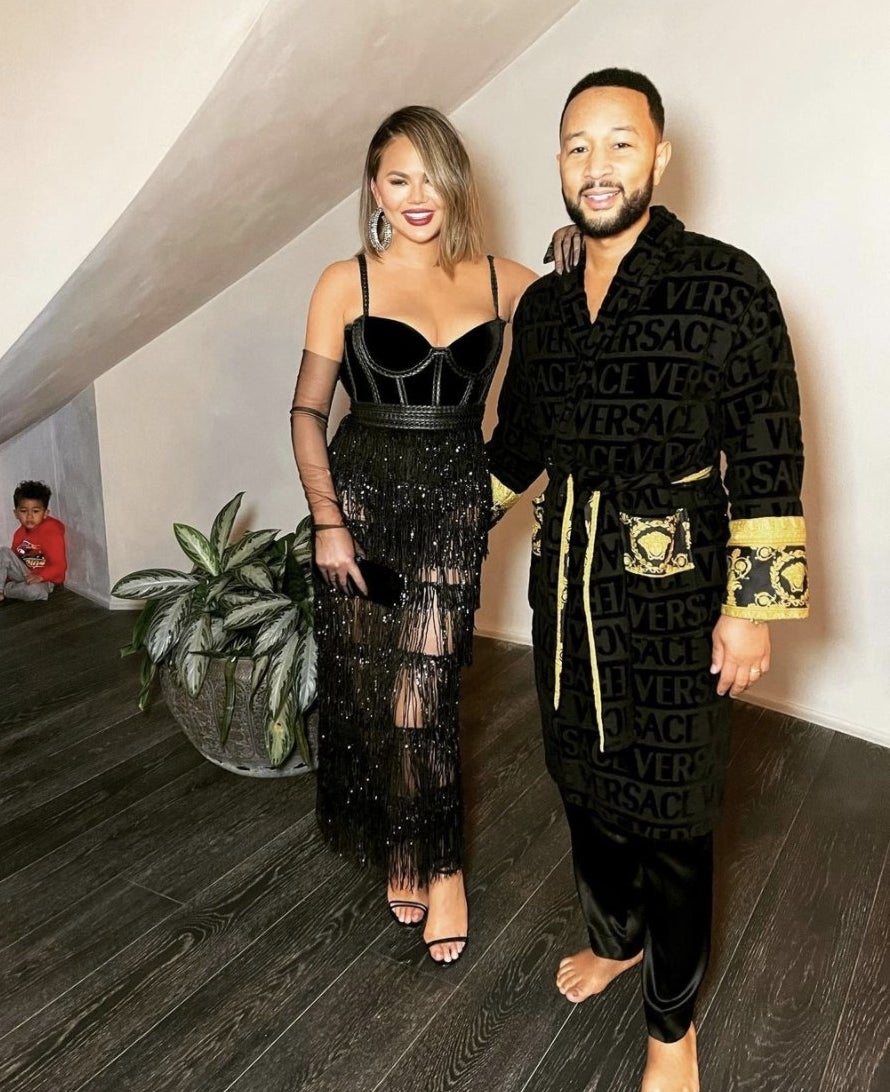 It seems like Chrissy is just glad that Miles wants to be in photos, as she recently said he's only just started embracing being in front of the camera.

And when you've got such an adorable photobomber, who's to complain??