Over the past few days, the model and cookbook author has been documenting her hair journey with the help of colorist Tracey Cunningham.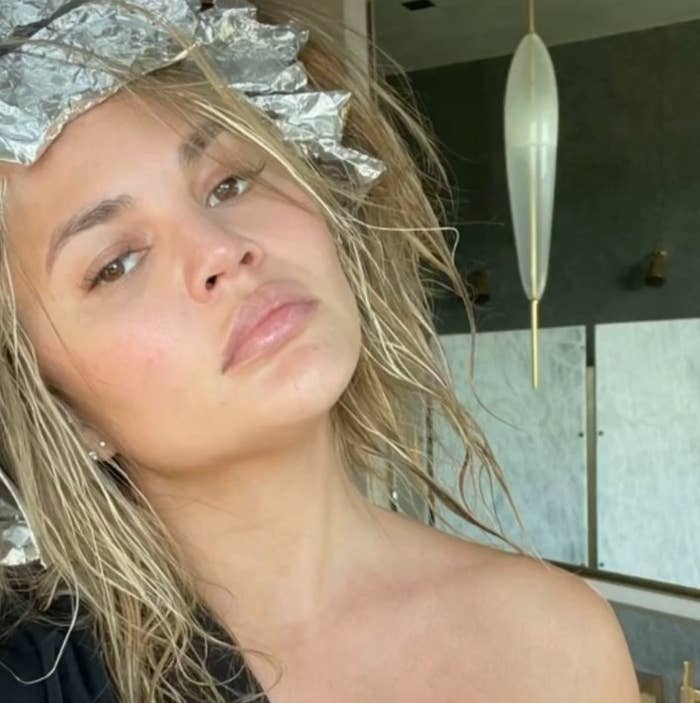 While fans didn't know what the end result of her transformation would be, it turns out that Chrissy was aiming for pastel locks!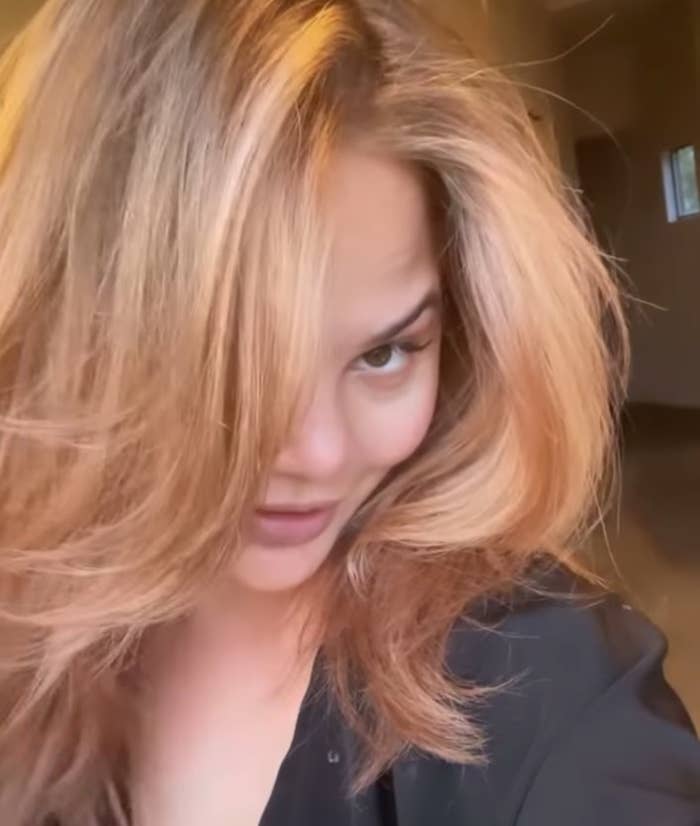 Although at one point, she definitely questioned if she should just keep it blonde!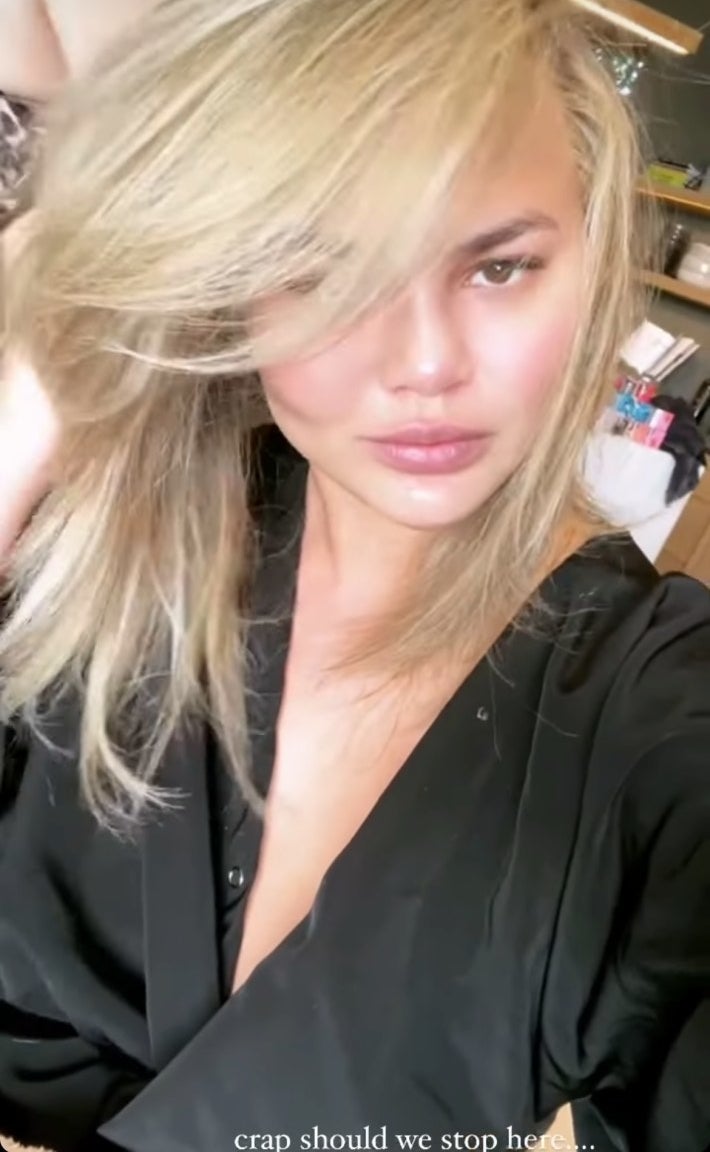 But Chrissy moved forward and thanks to the gradual change, ended up with pretty pink hair that looks amazing!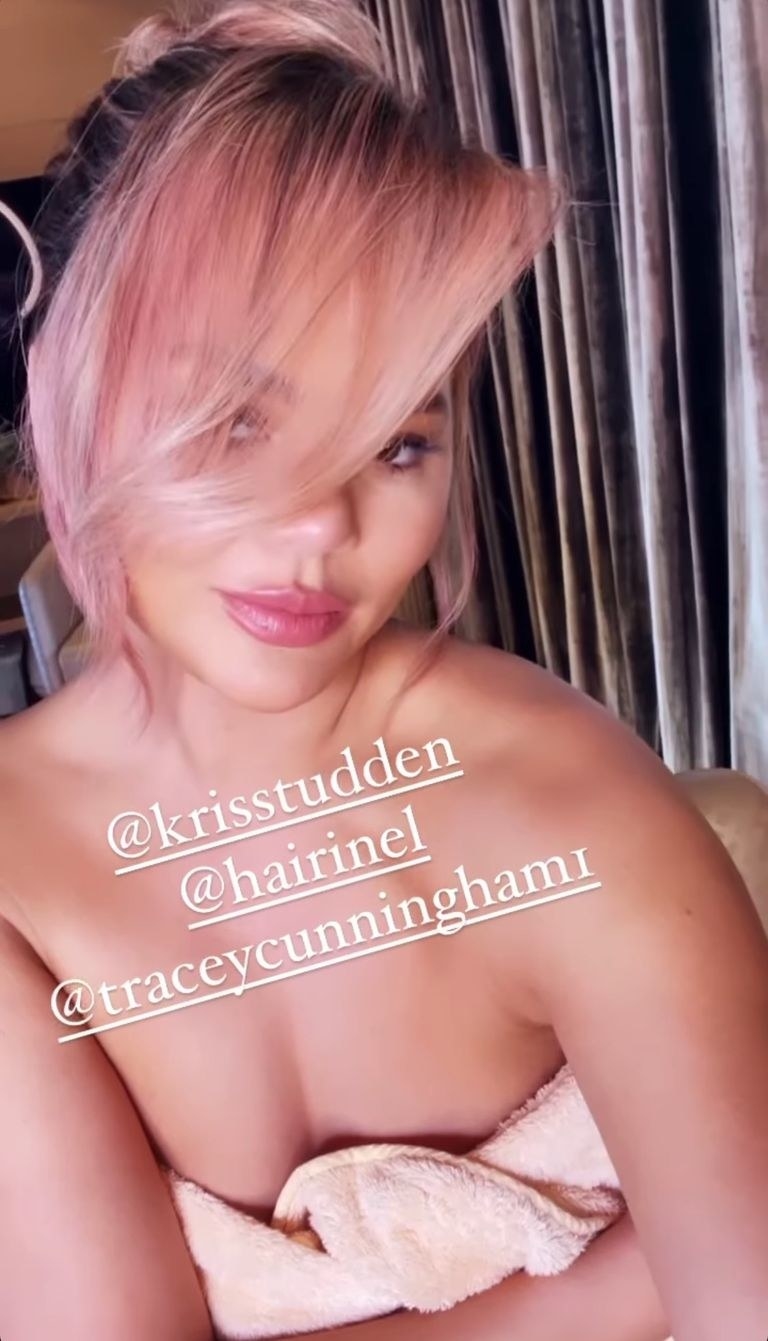 While that 'do was just a wig and a little less permanent than her new style, she still totally rocked it.
Chrissy also experimented with pink locks earlier this year when she was spotted trying out a long pastel wig.
She also tested out a shorter pink wig, which may have inspired the style she has now.
While Chrissy hasn't made her new look Instagram feed official, I'm sure it's going to be stunning!