Bunny the Sheepadoodle may seem like an ordinary dog but there's one major difference. She can talk...sort of!
Over the past year, Bunny's owner Alexis Devine has been teaching her to use an intricate system of buttons with words or phrases to communicate — and it's working!
Bunny now has over 70 buttons with words like "outside," "beach," "mom," and "water" organized into clusters of related phrases.
Alexis originally got the idea to teach Bunny from a speech-language pathologist named Christina Hunger who had taught her own dog to "speak" in five word sentences.
Bunny's first word was "outside," which was placed on a button by the door and pressed by Alexis anytime they went out.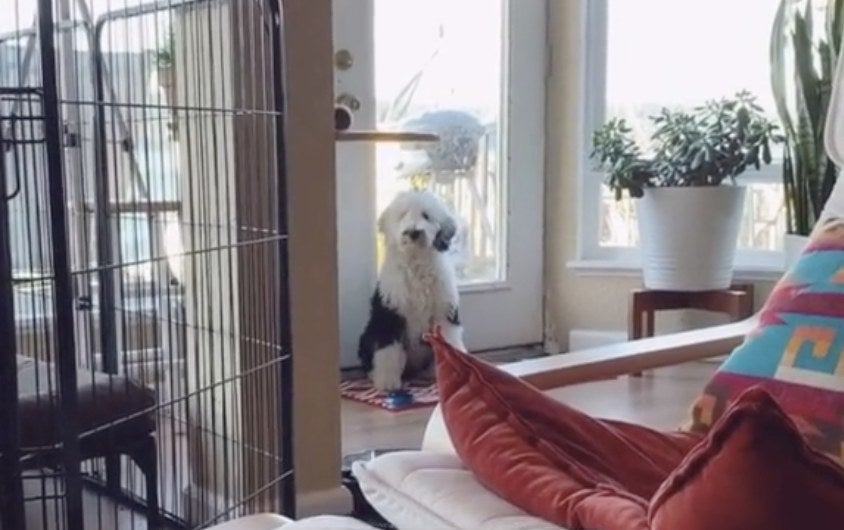 "Through a series on thousands of tiny reinforcements, she learns the meaning of each button," Alexis told Mashable.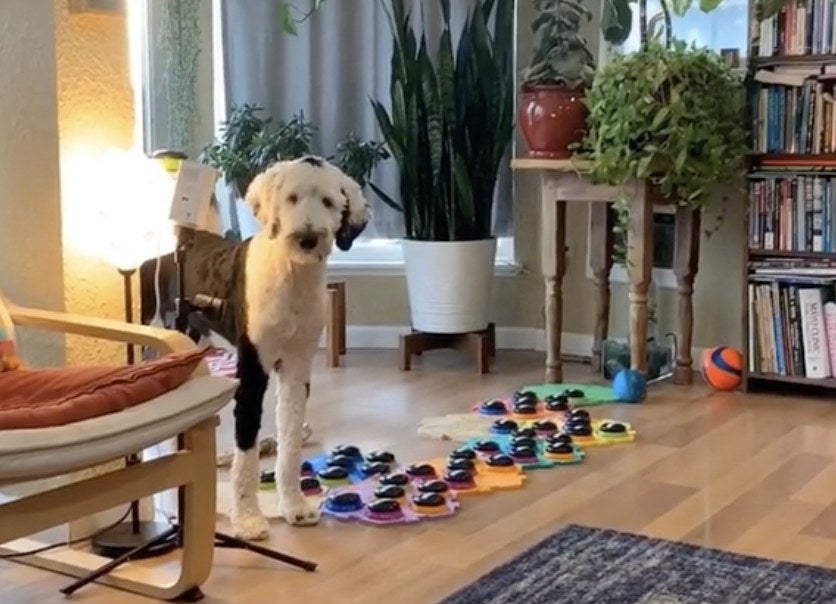 And it's led to the creation of her own meme: Bunny's Existential Crisis.
As for what's next for Bunny? Perhaps levitation: