During Bey's performances in both Paris and London, Blue joined her mom's troupe of dancers and showed off her moves, front and center.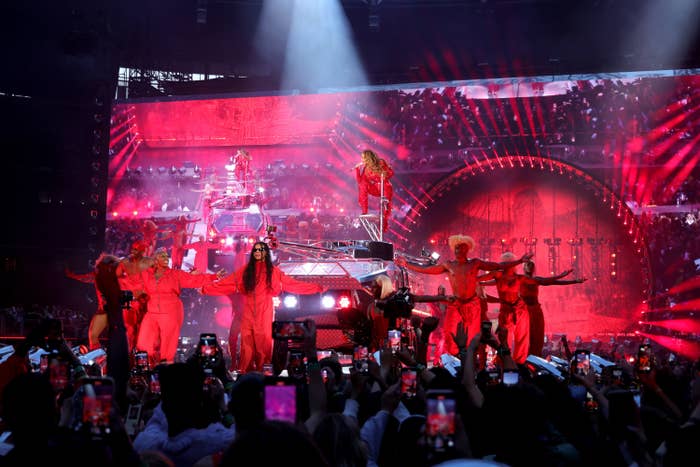 Blue hit the stage for two songs during the shows, including "My Power" from The Lion King soundtrack and "Black Parade."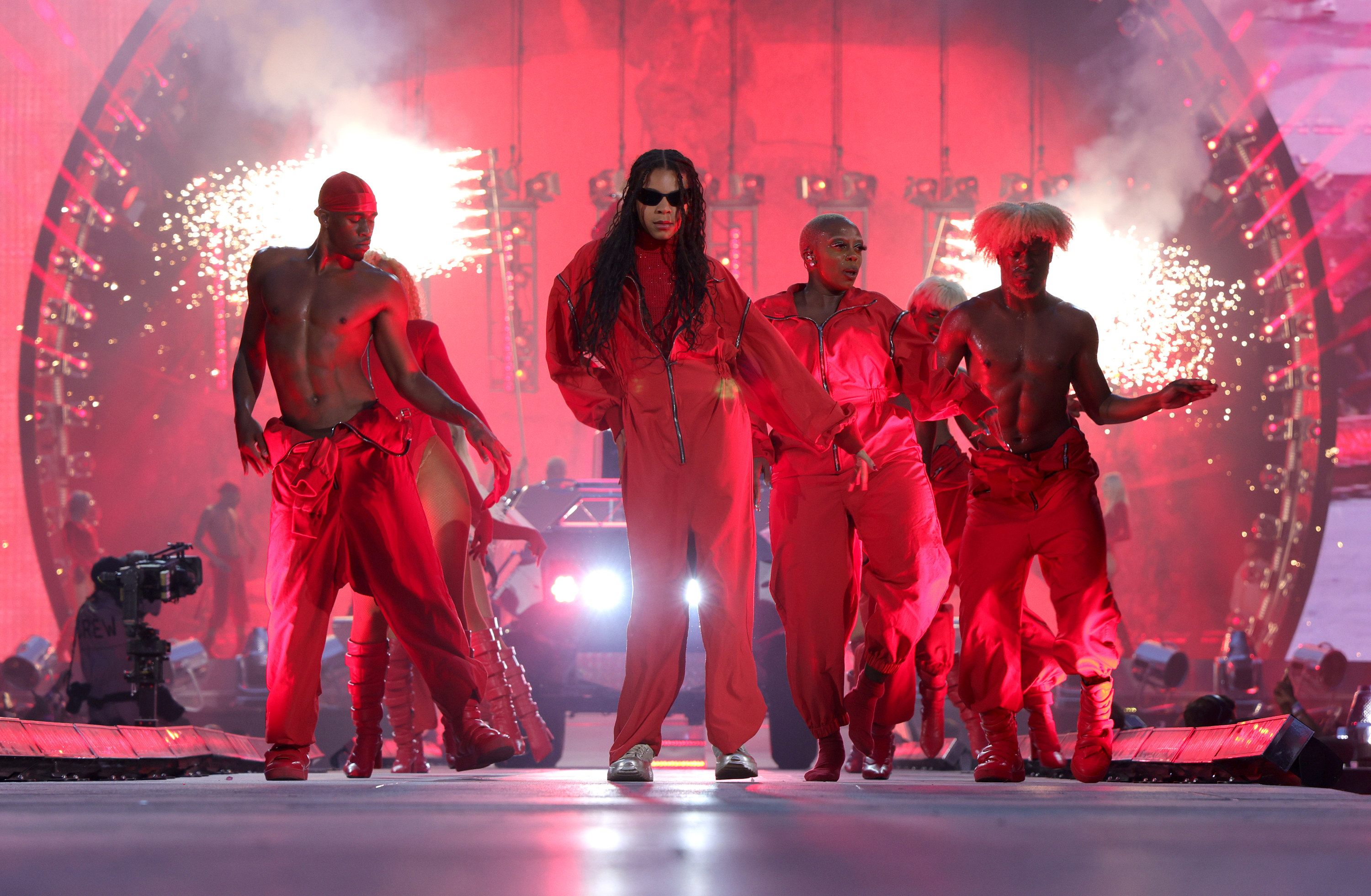 Of course, she completely killed the whole thing — especially when you remember she's literally only 11 and was performing in front of almost 70,000 people.
Blue's whole fam was on hand to show their support for her performances and they couldn't have been more proud.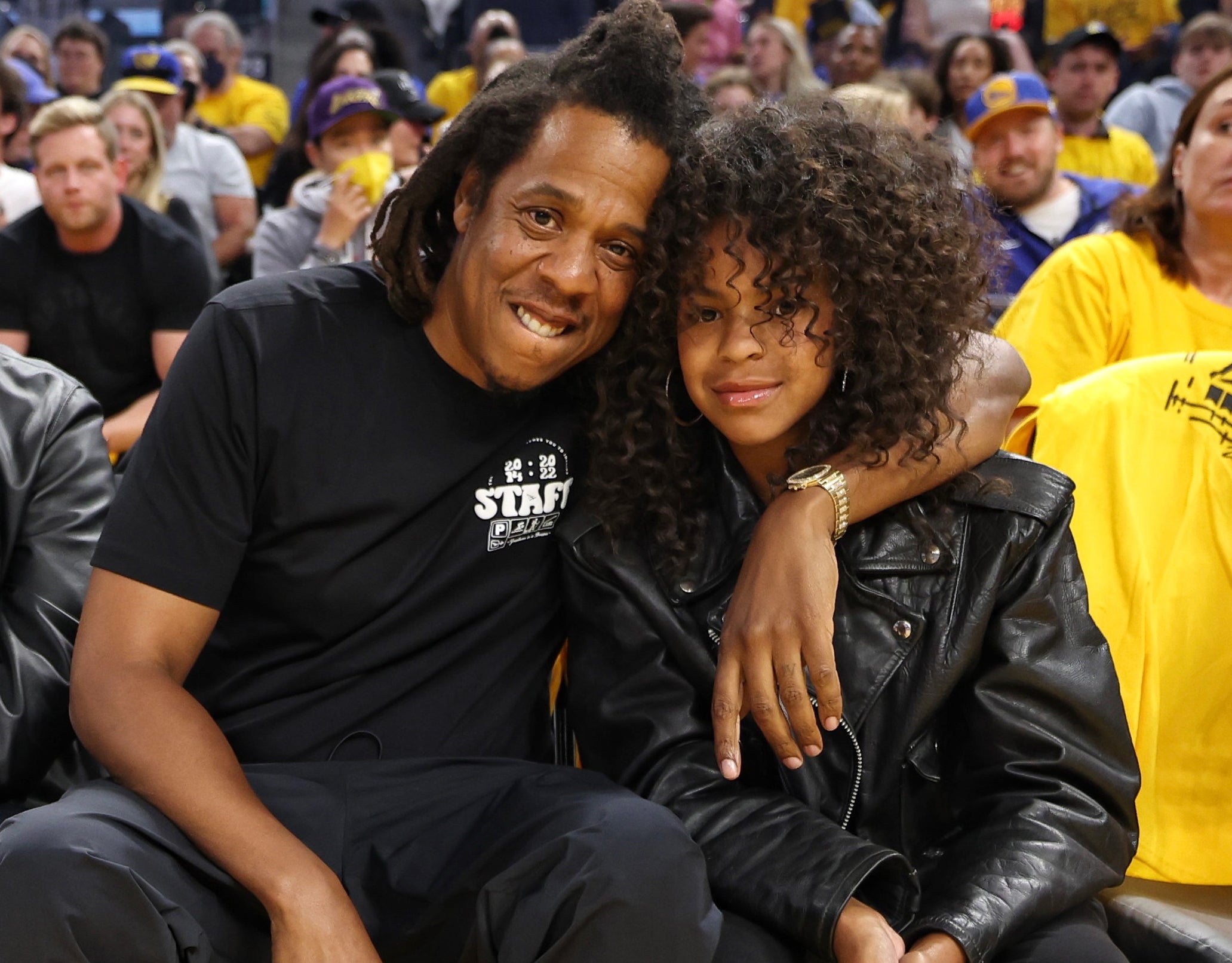 And her little sis Rumi came prepared for Blue's big moment with a sign that read "We Love You Blue!"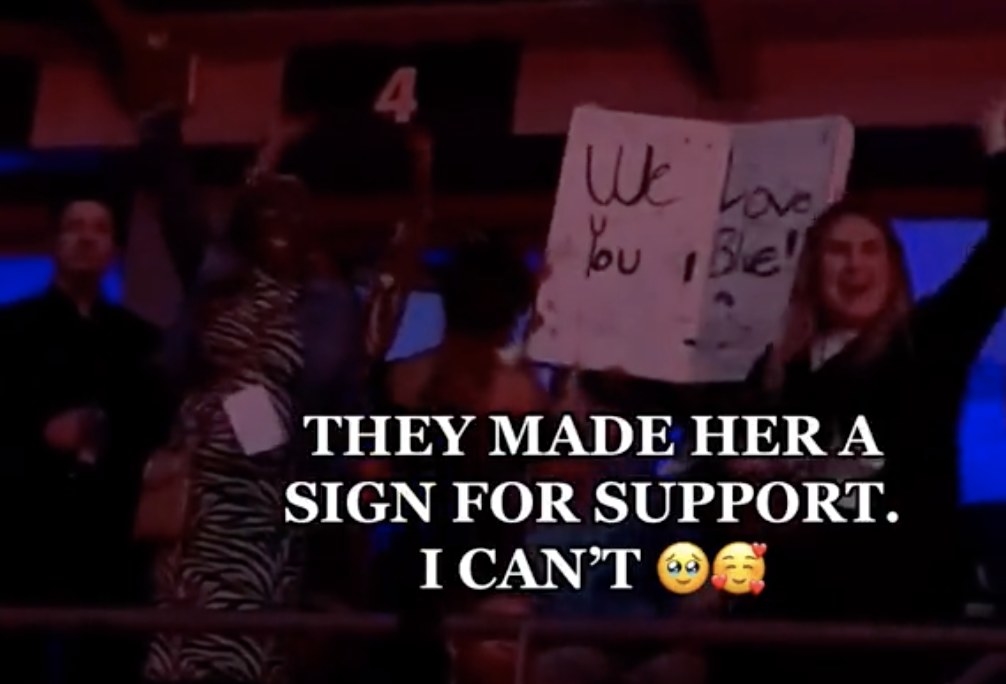 Blue's grandma, Tina Knowles-Lawson, was also in the audience, later writing that she was "amazed by the courage that this brave, talented, beautiful 11 year old exhibited" on stage.
Just take a look at that smile!!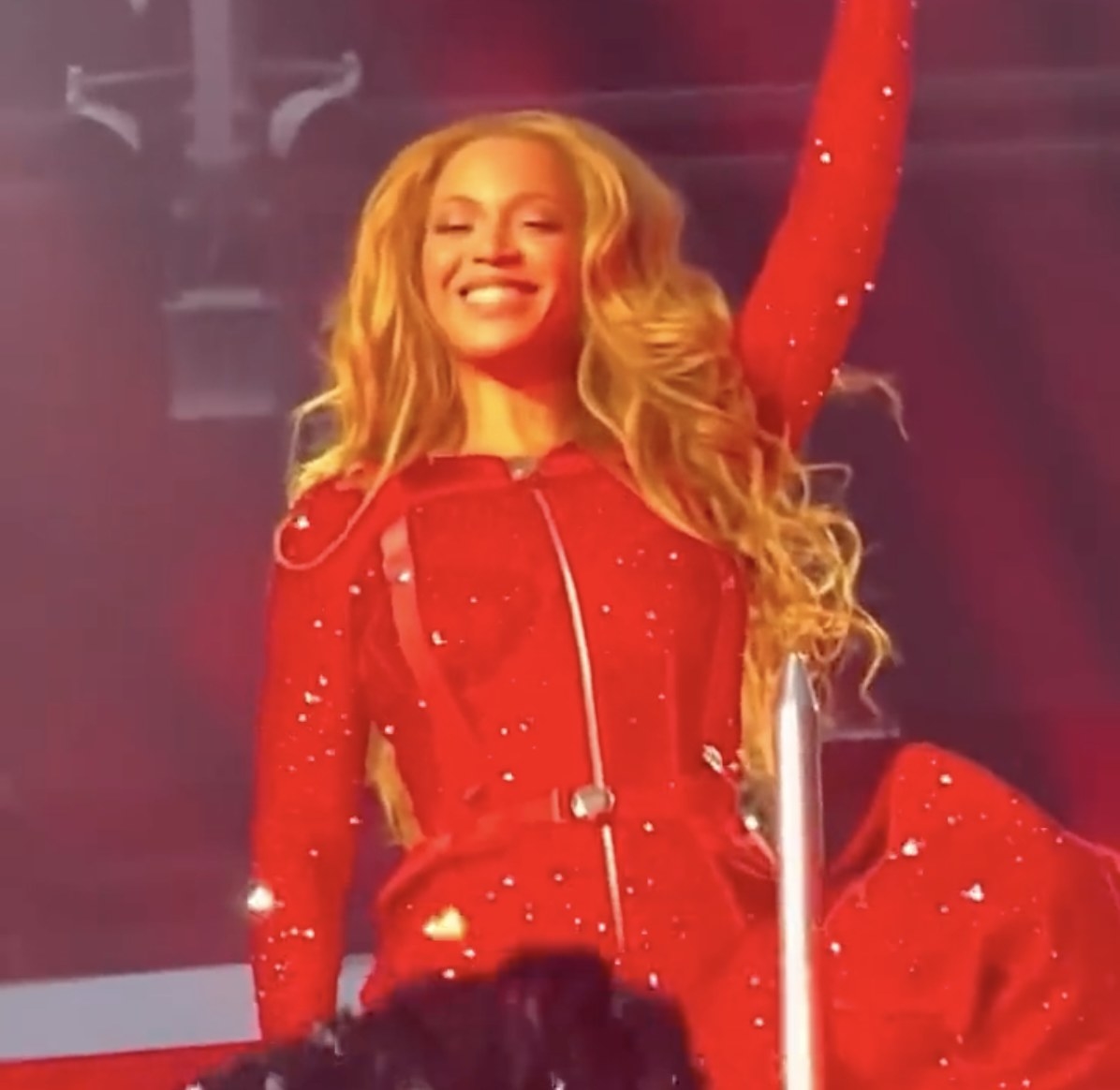 After the show, Bey penned a note to Blue, writing, "My beautiful first born 🙏🏾 I'm so proud and thankful to be your mama. You bring us so much joy, my sweet angel."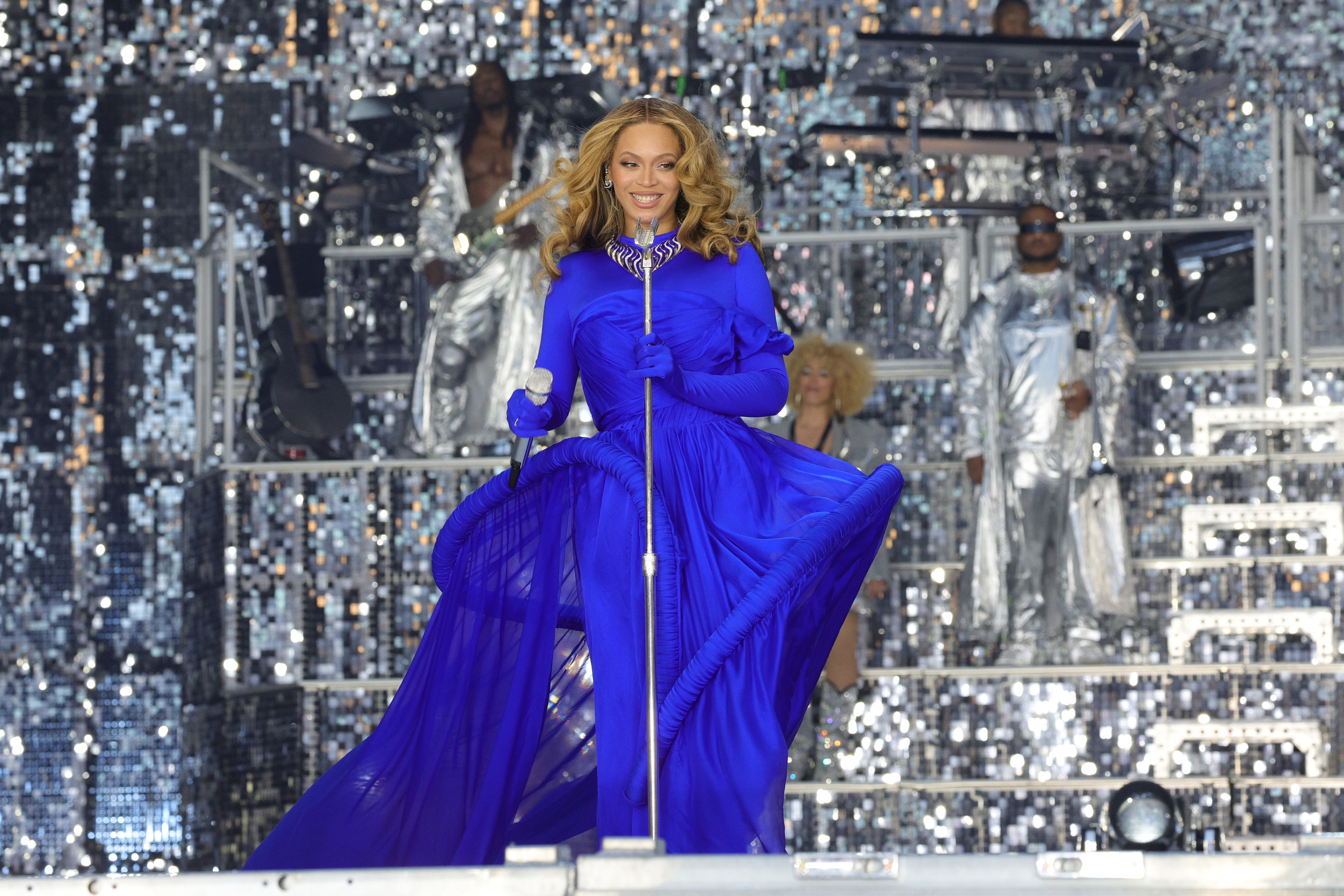 Fingers crossed we get to see more of Blue during the rest of the Renaissance Tour!