Dating in high school can be awkward — and when you're the president's daughter, it makes things a lot more difficult.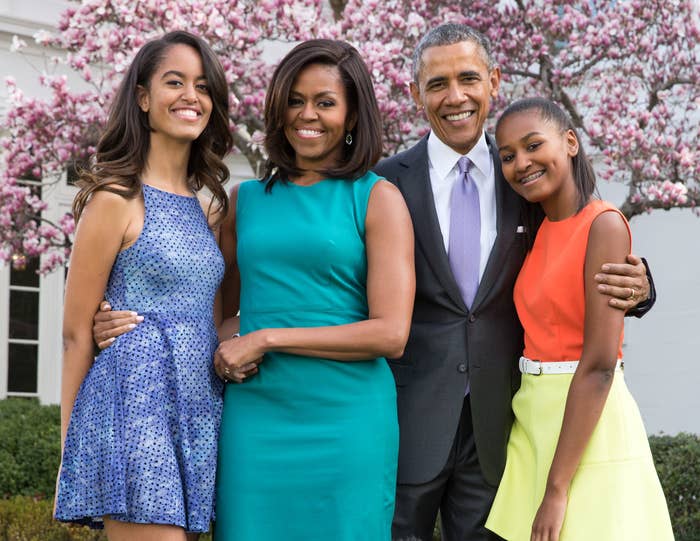 Former president Barack Obama says the experience for his daughters, Sasha and Malia, probably completely turned them away from the idea of a future in public service.
"First of all, them as teenagers having Secret Service guys follow them when they were going out on dates, I think, probably has shut down their interest in public service," Barack said on The Late Late Show.
He continued, "They still have PTSD from guys talking into their wrist microphones with glasses as they're trying to go to a music concert."
"You have to have a certain tolerance for nonsense and silliness and meanness, frankly, to go into public service. As a father, I want to protect my girls from that stuff," Barack admitted.
Barack noted that although his daughters probably won't be running for office in the future, they'll definitely "find other ways to serve."
But regardless of what they choose to do in life, Barack says he is endlessly proud of the young women they have become.