Ava Max may have had COVID last year, but she's still dealing with some of the lingering side effects.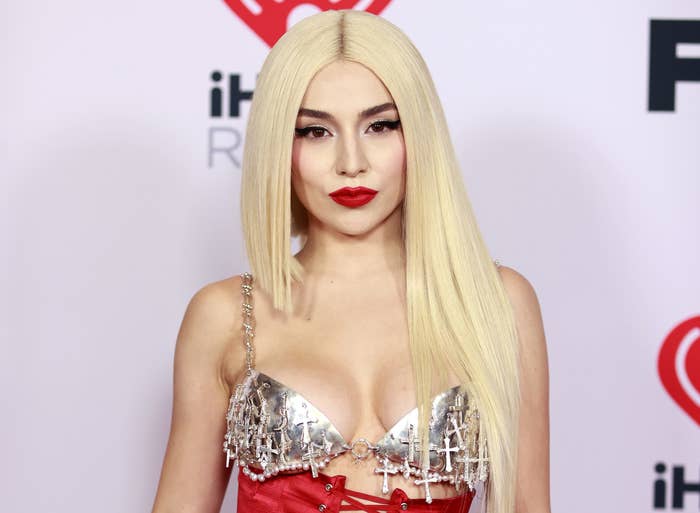 The singer recently explained that after battling the illness, she experienced hair loss during her recovery process.
Thankfully, her hair is finally starting to grow back, which she showed off in an Instagram story during a recent vacation.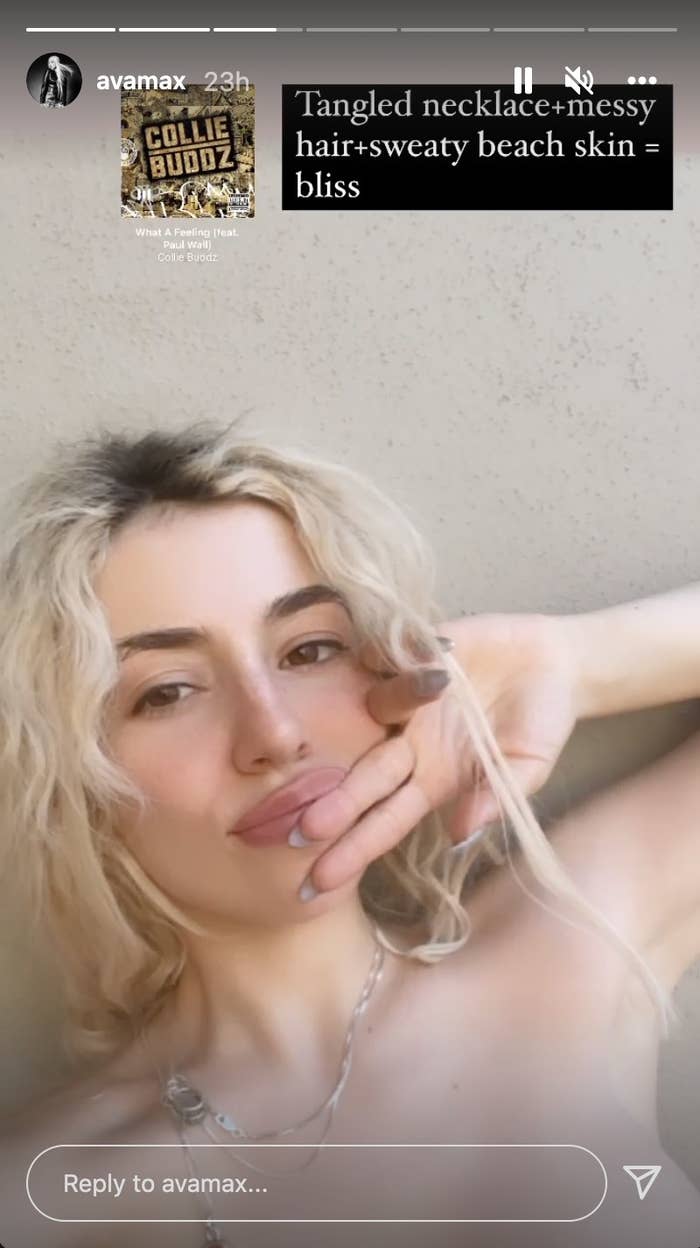 "Baby hairs Comin THRU. Also so so happy my hair is growing back. I lost a lot of hair when I had COVID last year!!" Ava wrote.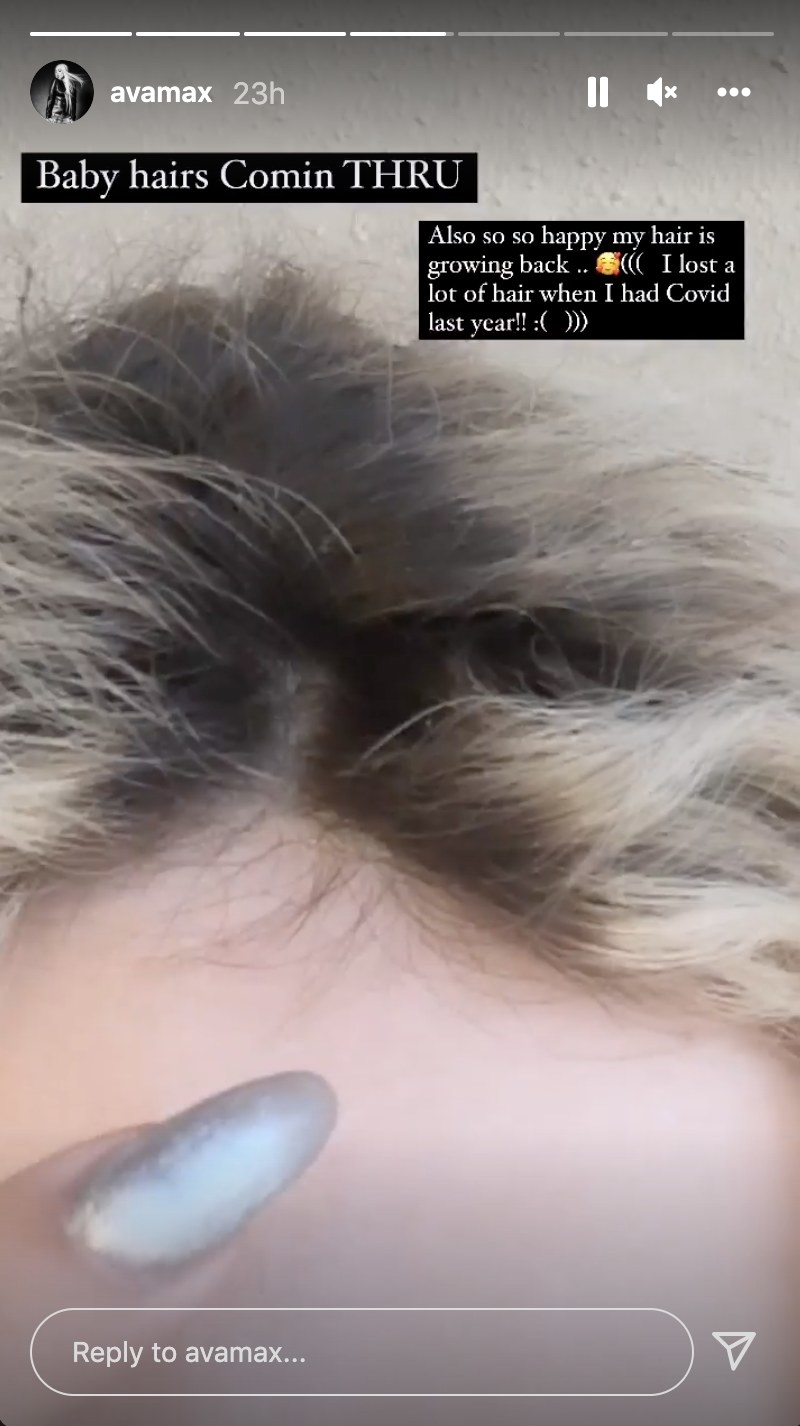 While it's not often discussed, the American Academy of Dermatology confirms that hair shedding can be a consequence of the virus, resulting from a high fever.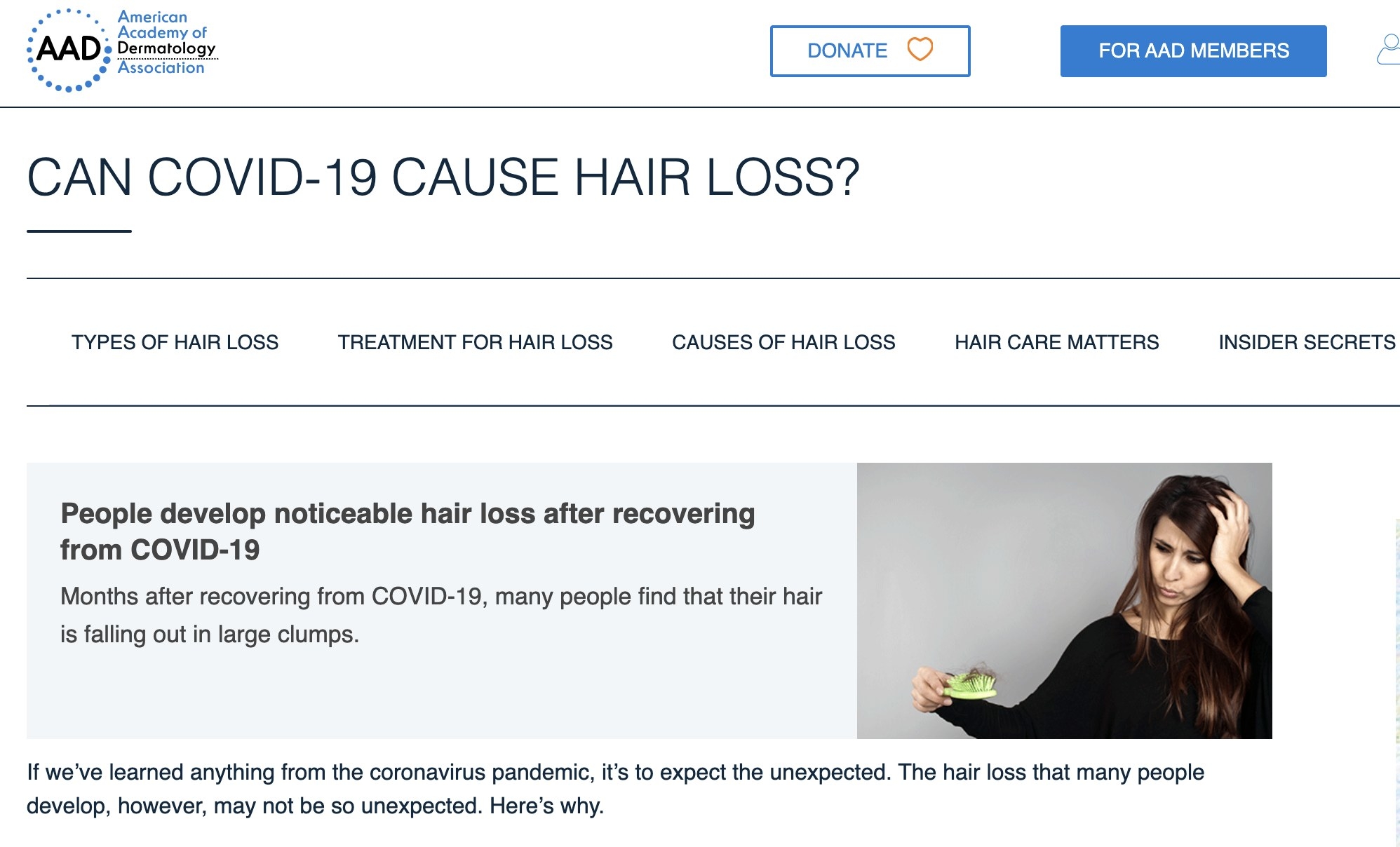 It reportedly begins two to three months after the fever subsides and can last for as long as nine months before it stops.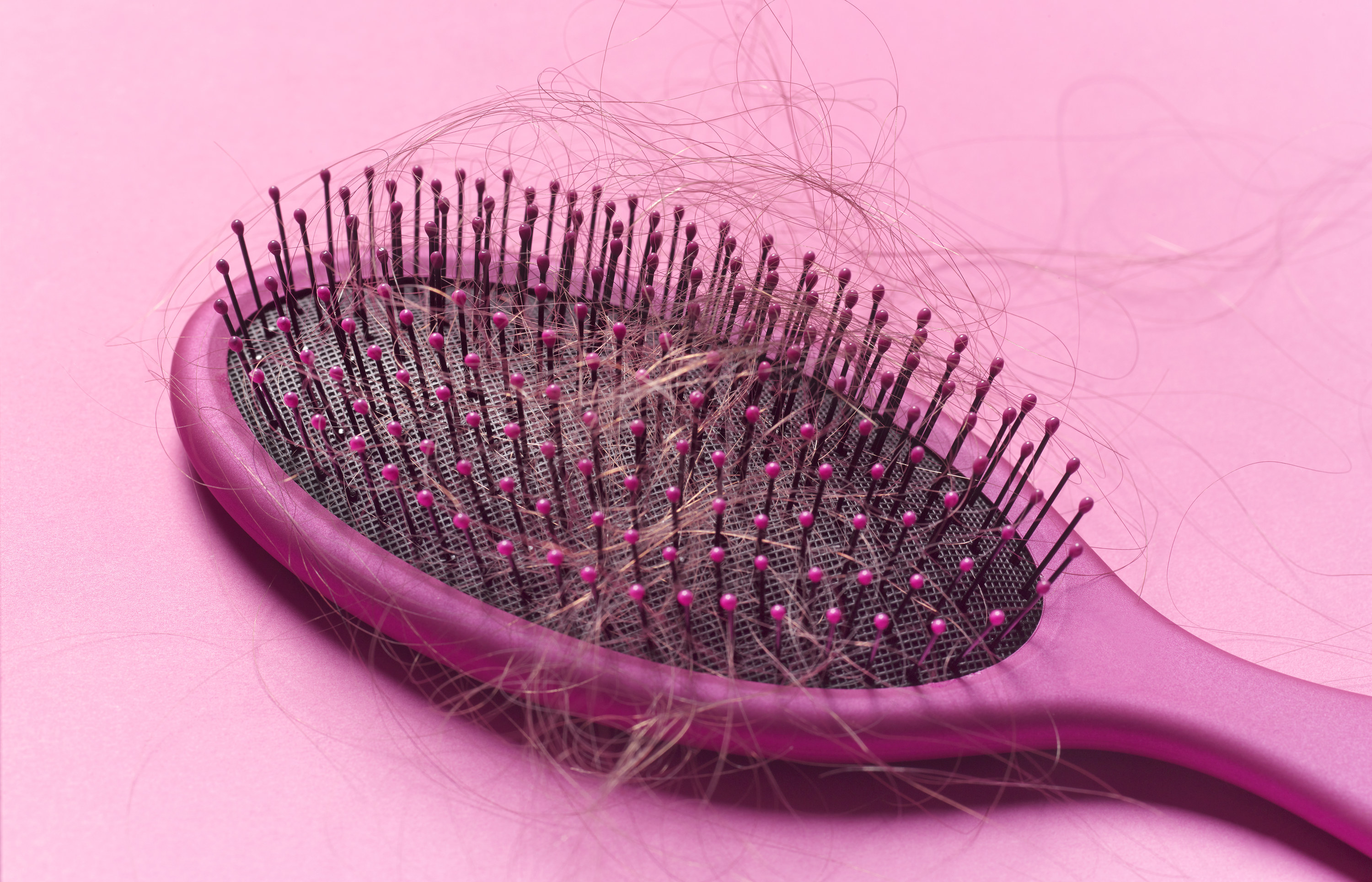 Thankfully, hair tends to return to normal on its own over time — just as Ava showcased.
Here's to hoping that Ava isn't experiencing any other long-term effects of the virus.