Aubrey Plaza's dress at the SAG Awards was exactly how her stylist envisioned — no matter what other people had to say.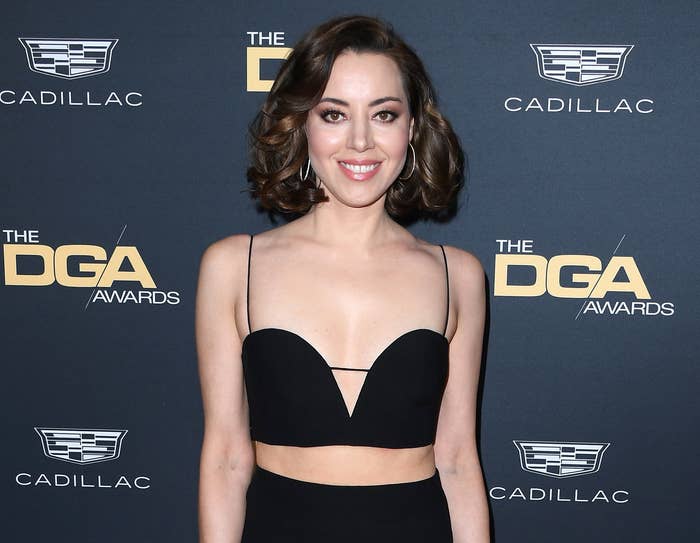 Over the weekend, Aubrey stepped out in a custom Michael Kors Collection dress — and not everyone loved it.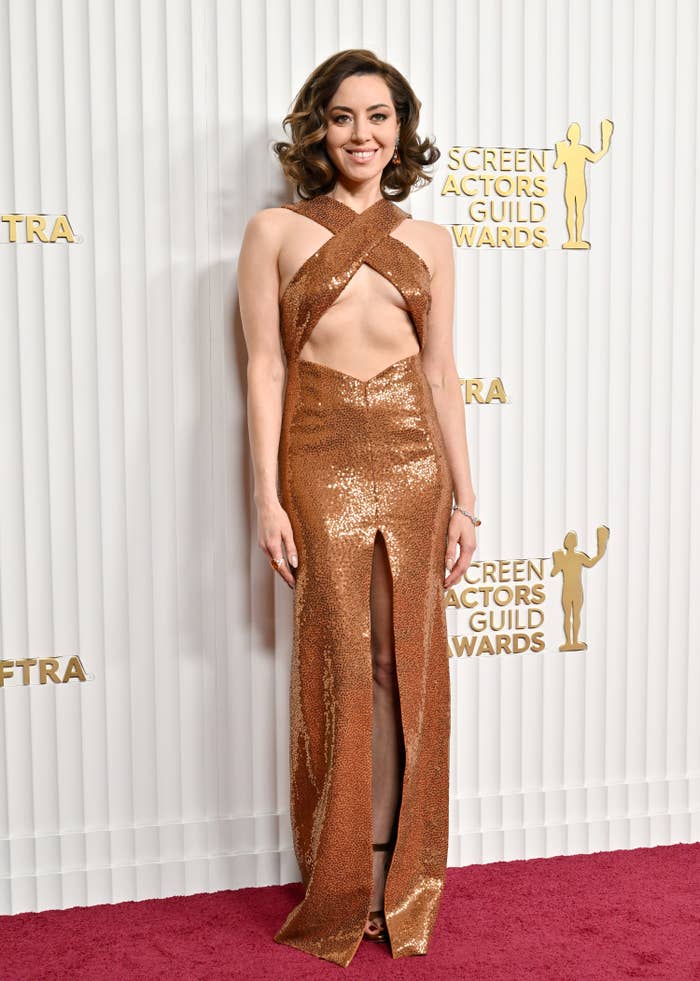 Thanks to a crisscrossed neckline and cutout, some of Aubrey's midriff was exposed, including underneath her boobs.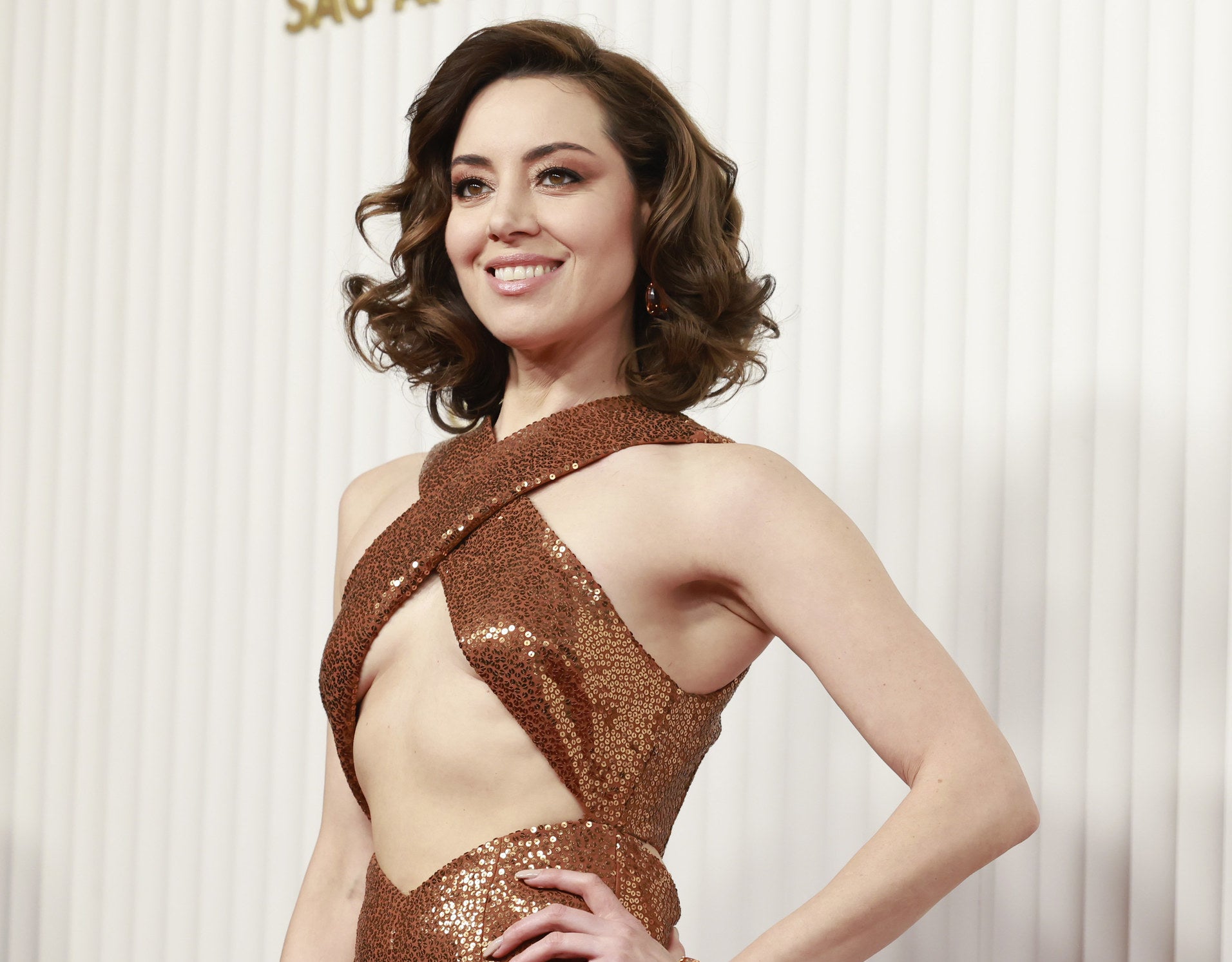 While the look received some criticism, it also seemingly confused Aubrey's White Lotus costar Jon Gries who suggested she "might want to fix" her exposed underboob while they were on stage accepting an award.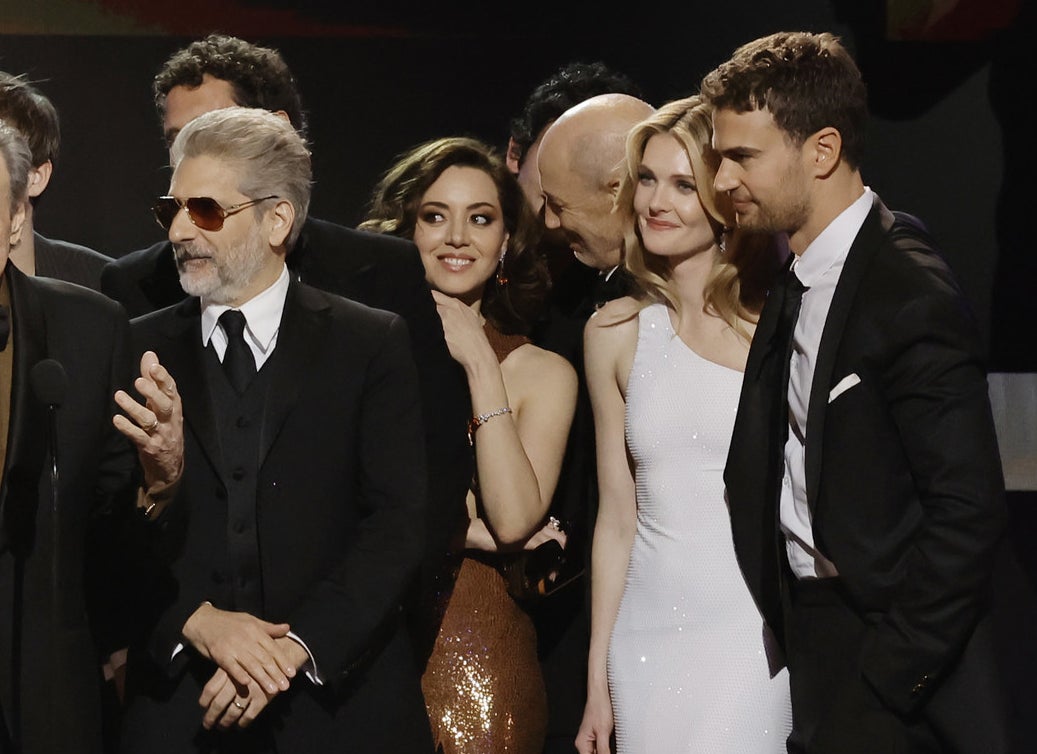 Although Jon was just trying to be helpful, the comment appeared to have affected Aubrey, who looked a little uncomfortable on stage.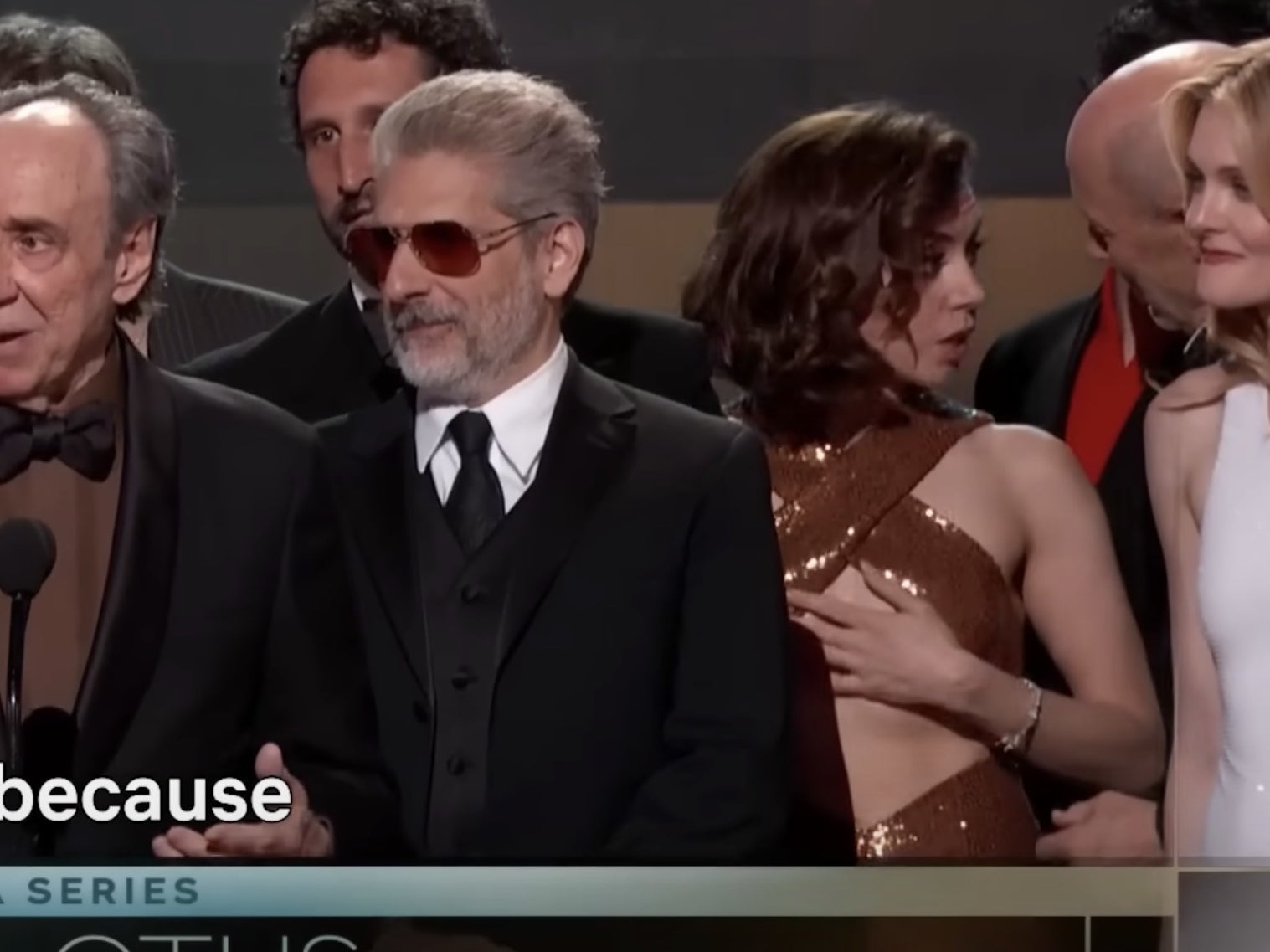 But despite Jon's comment, Aubrey's stylist Jessica Paster says the dress was exactly how it was supposed to be.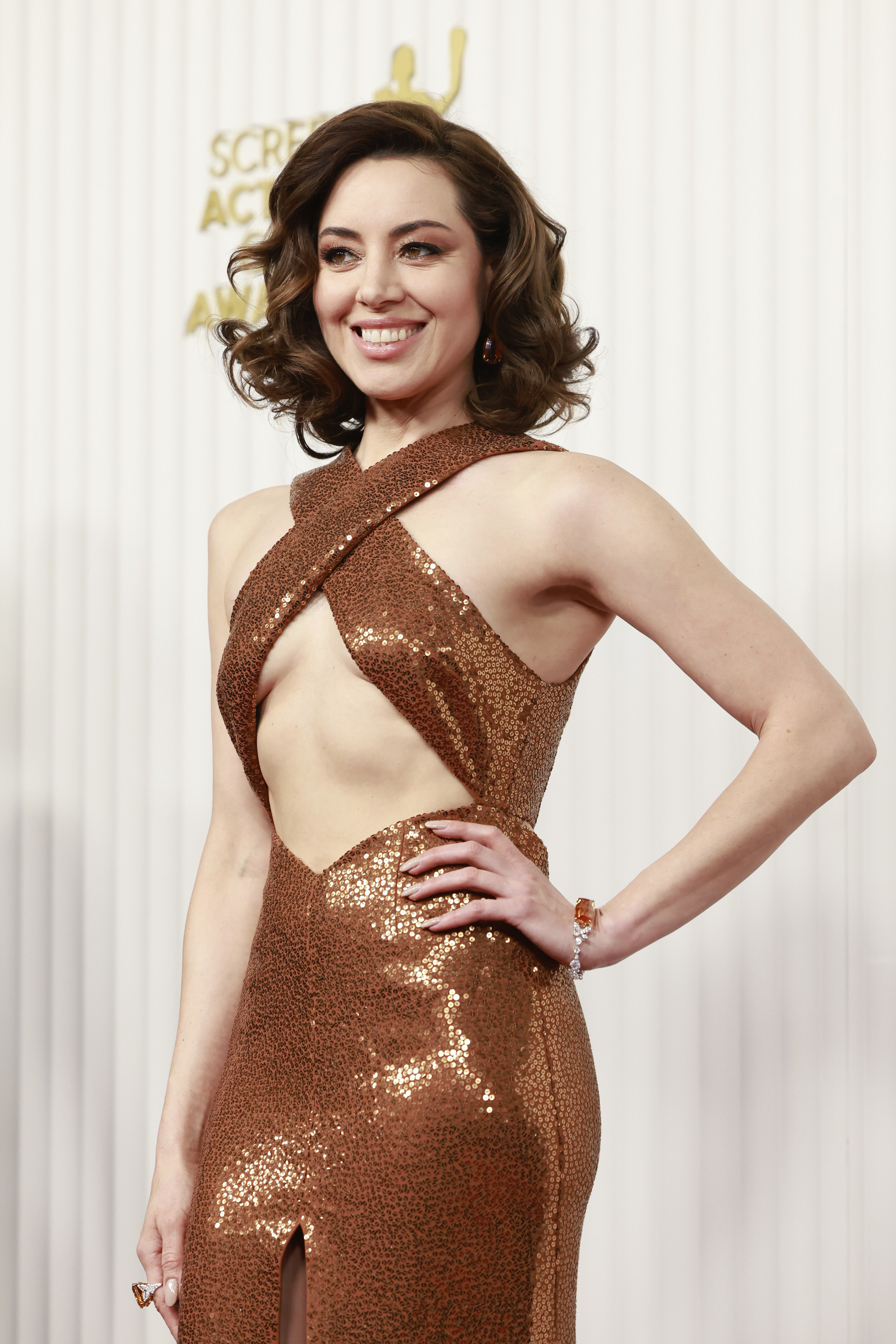 "Did 7 fittings...for real...I wanted underboob," Jessica said in an Instagram comment.
In an interview with WWD, Jessica also noted that she was looking for something "sexy, current, and modern" — and thought Michael Kors got it "exactly right."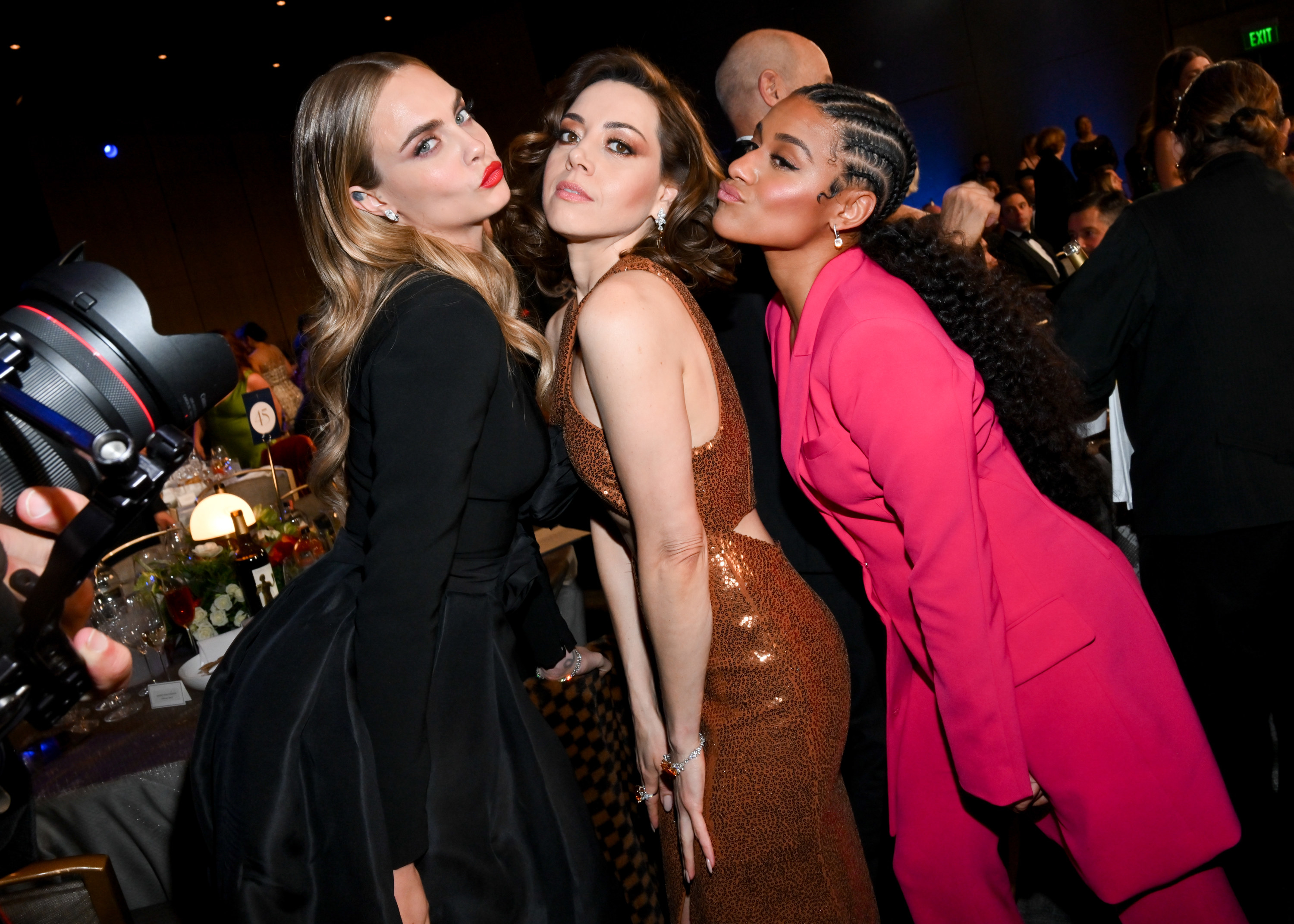 Meanwhile, Aubrey previously said that she was a big fan of the dress and that she loved how she looked.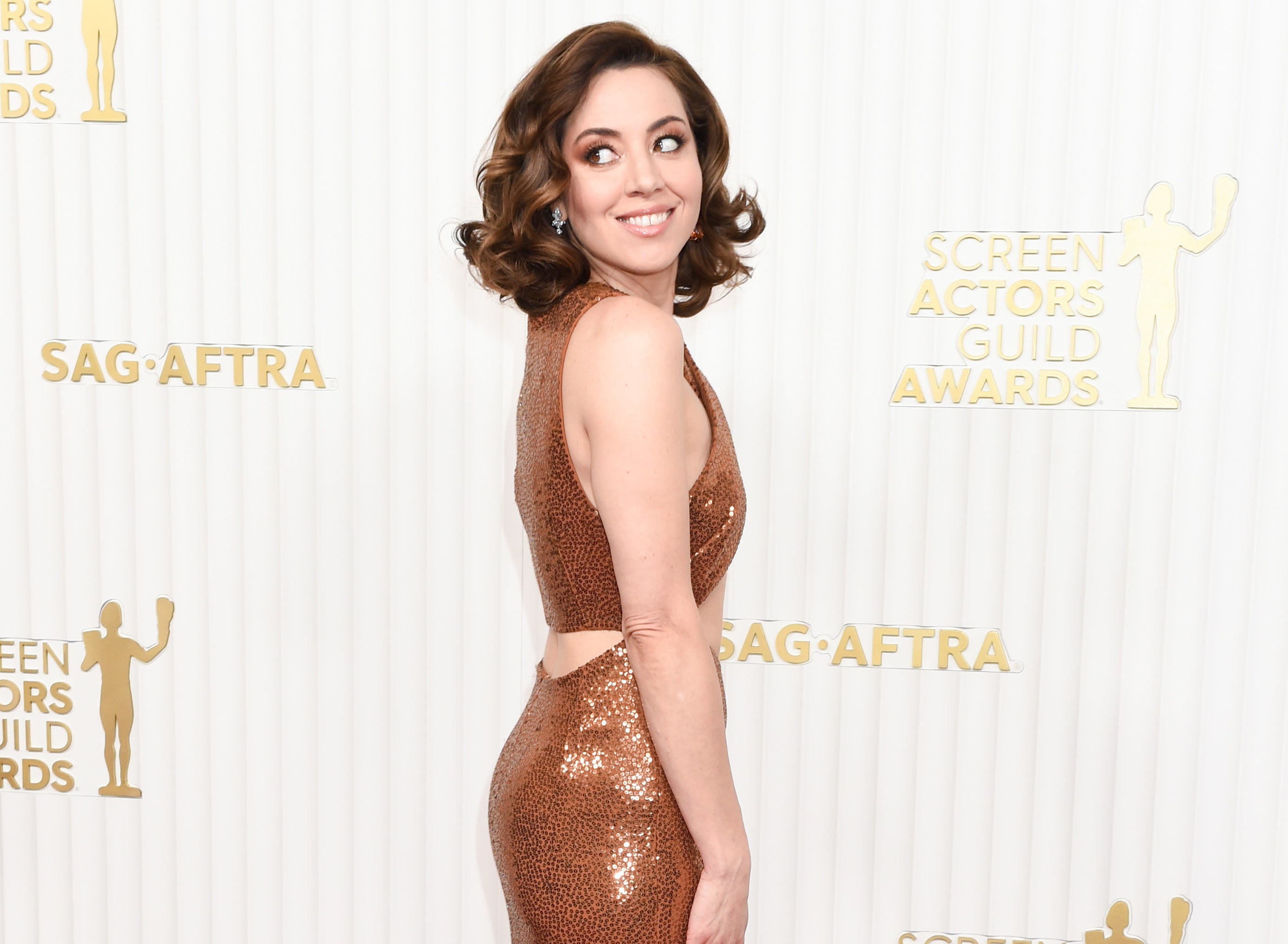 "We were trying to encapsulate a modern '70s vibe," she shared with Vogue. "I loved the beautiful brown color of the dress and the sexy cutouts. It felt sexy but not overdone. Glamorous and chic."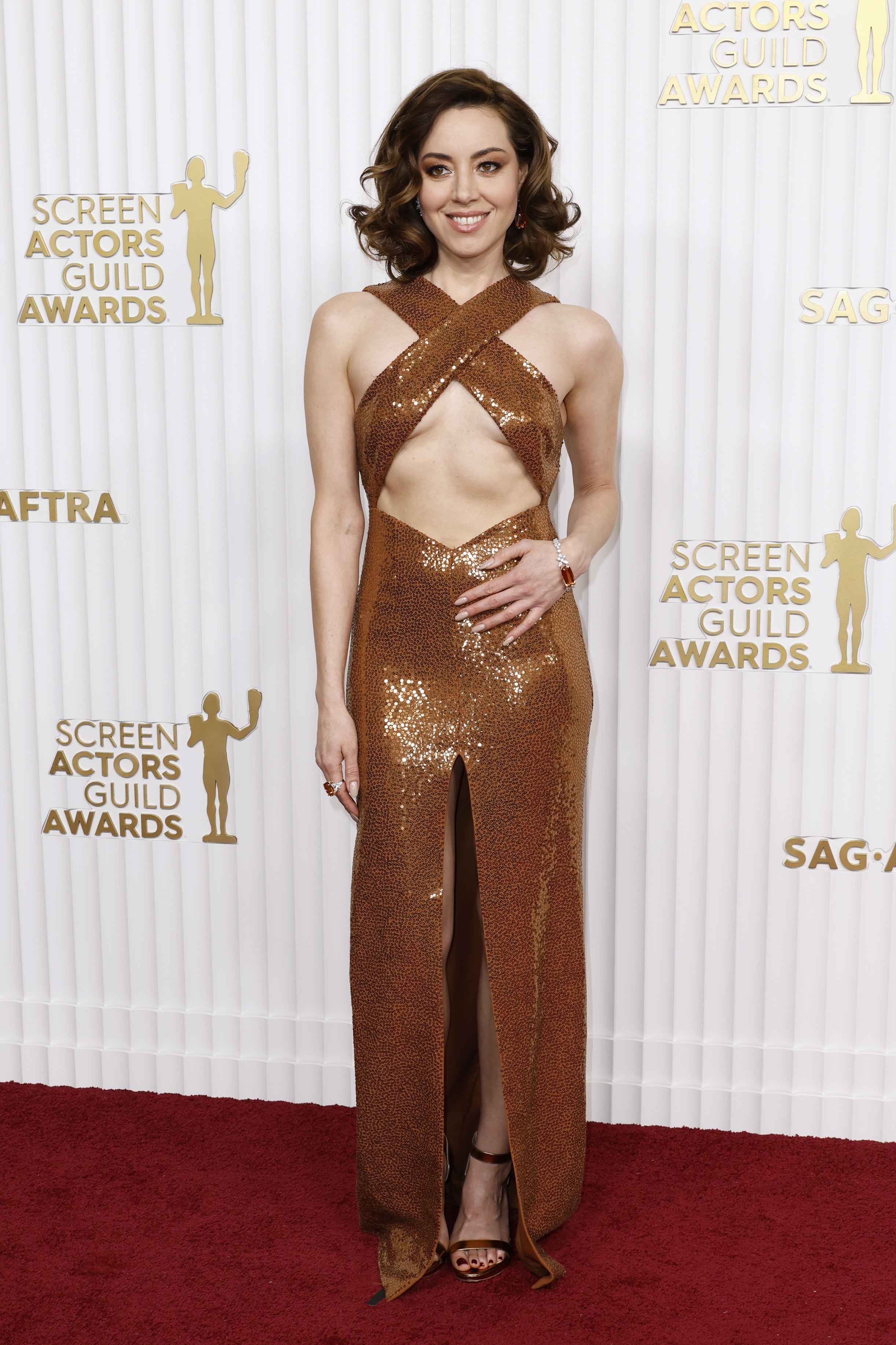 I'd have to agree that Aubrey definitely looked glamorous and chic!