During a recent trip to New York City, the actor and humanitarian put her tatted arms on display, including all the meaningful ink we've seen before.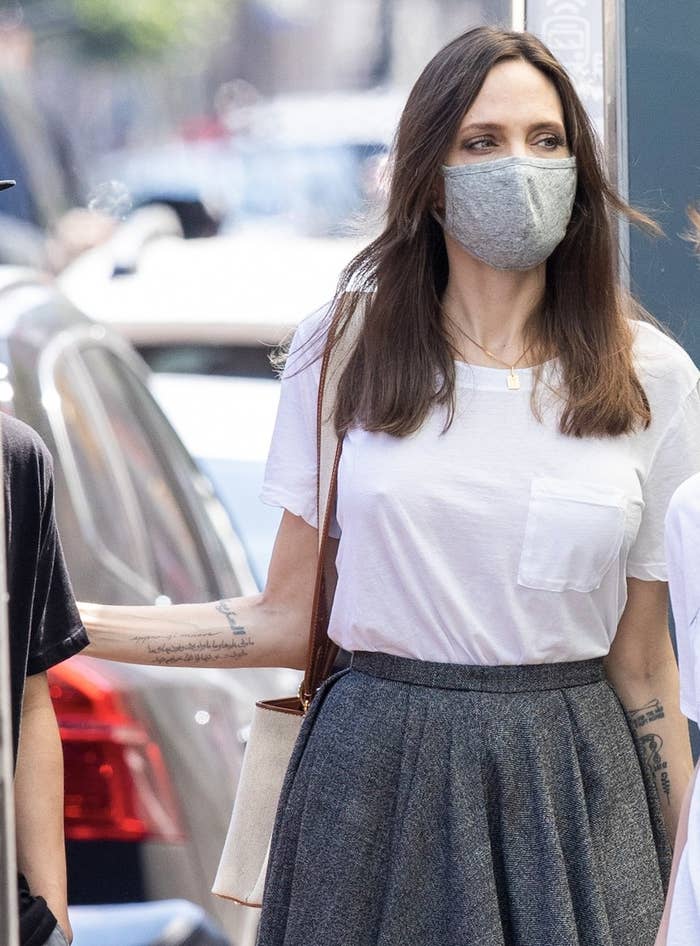 Of course, there was a peek at her coordinates tattoo dedicated to her children as well as her "determination" Arabic script ink.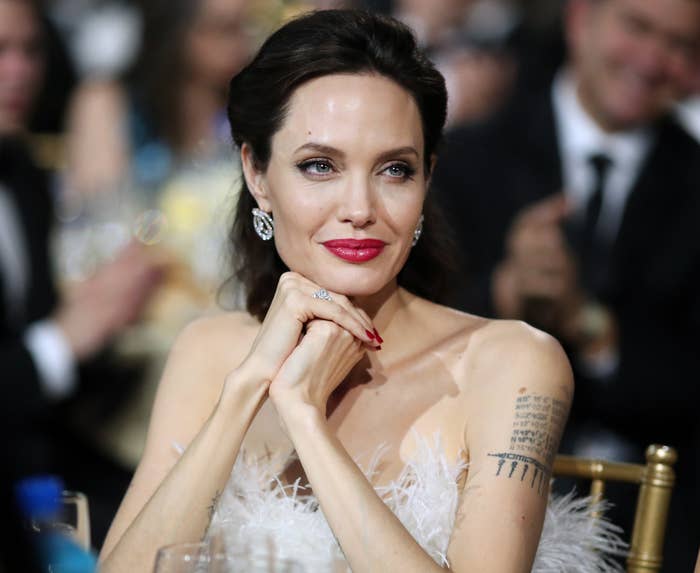 But fans definitely noticed the new delicate script on her inner arm that reads, "Eppur si muove."
The Italian phrase translates to "And yet it moves," which can be attributed to astronomer Galileo Galilei.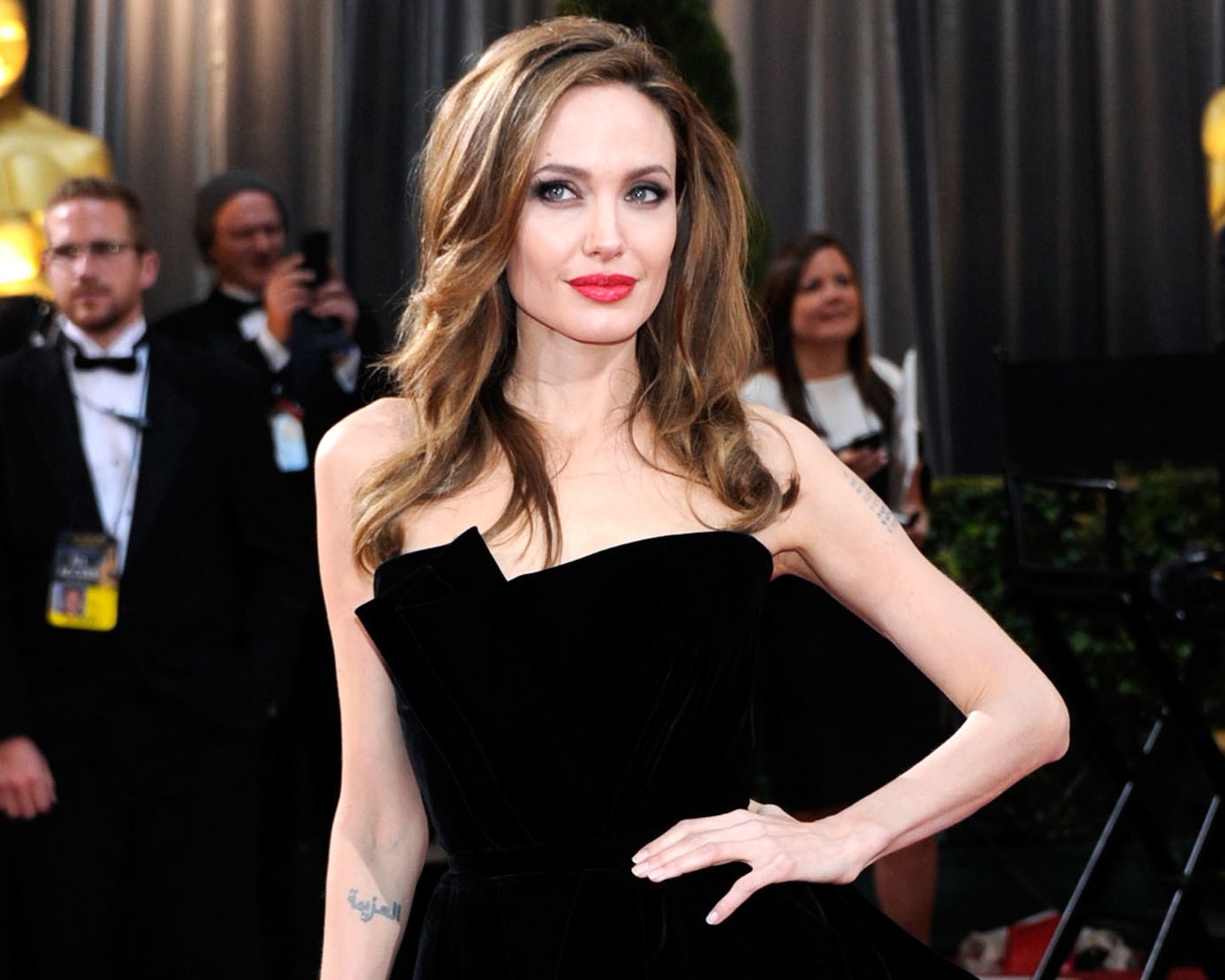 While it's up for debate whether Galileo uttered those exact words, the phrase is often seen as his defiant assertion that the truth would one day prevail.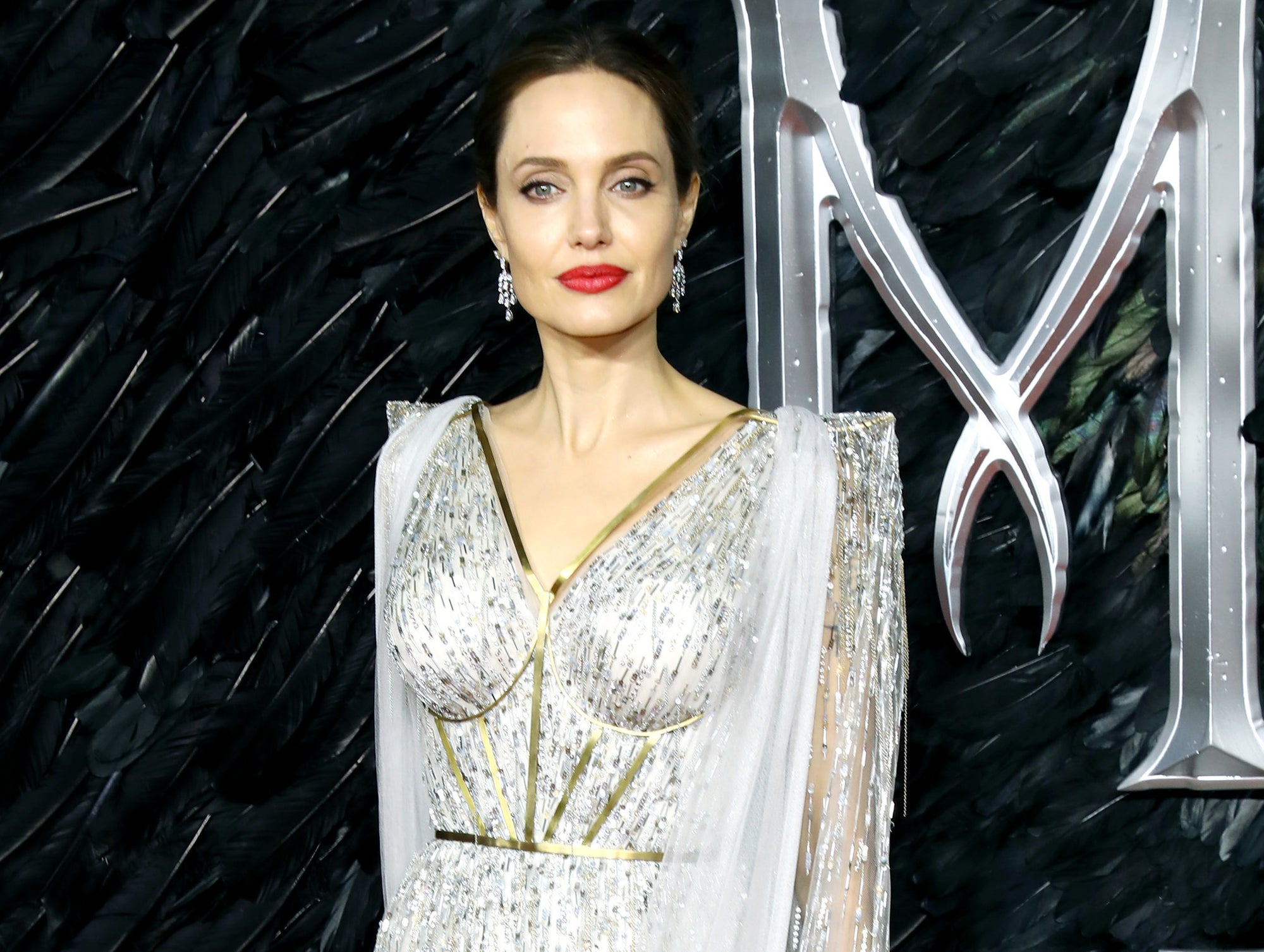 And it just so happens that Angelina's new ink is right above the matching wedding tattoo she got with ex Brad Pitt.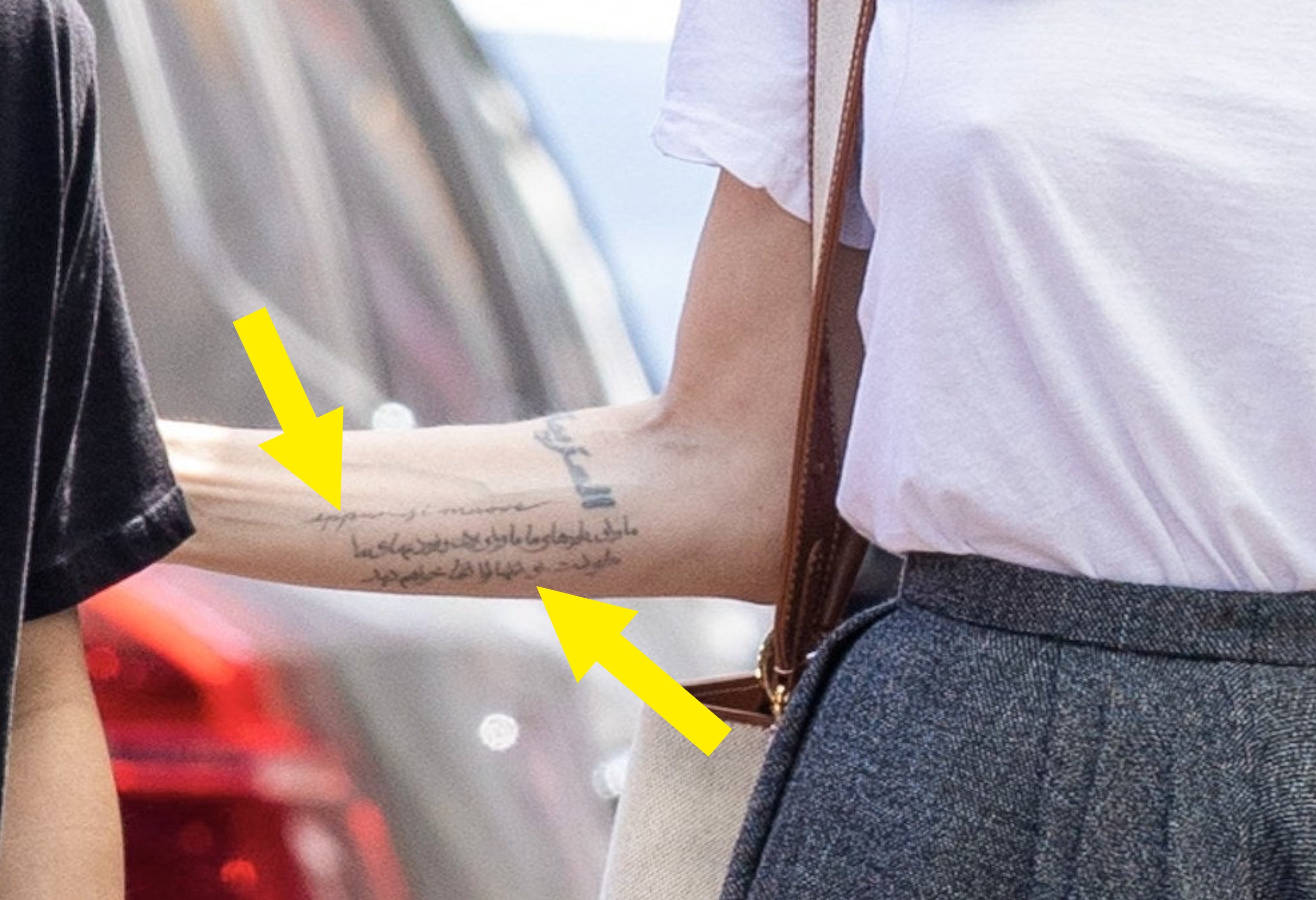 The former couple had a Rumi quote jointly tattooed, which reads, "There exists a field, beyond all notions of right and wrong. I will meet you there."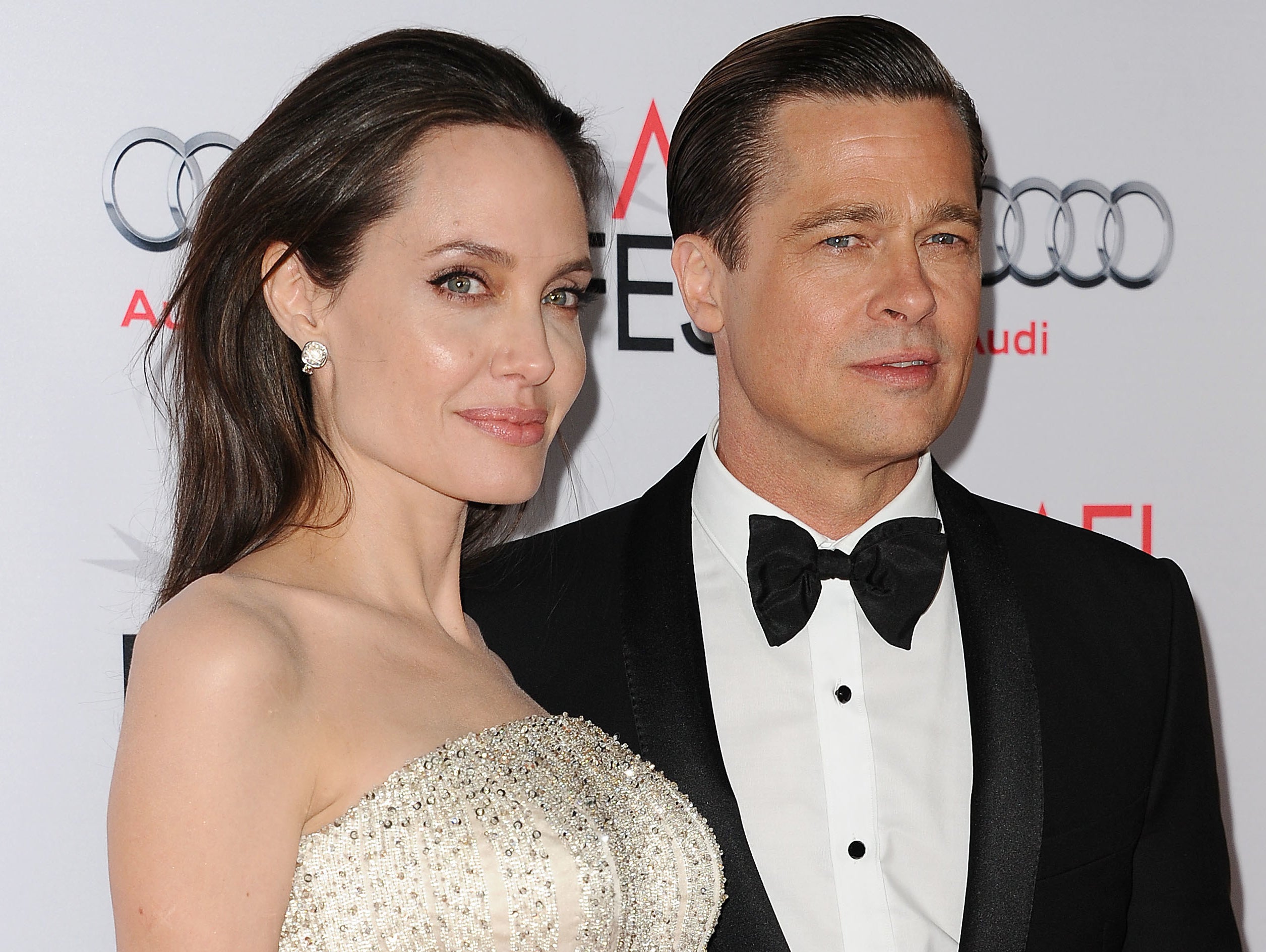 Although Angelina hasn't admitted any connection between the two pieces of artwork, it definitely is an interesting choice of placement.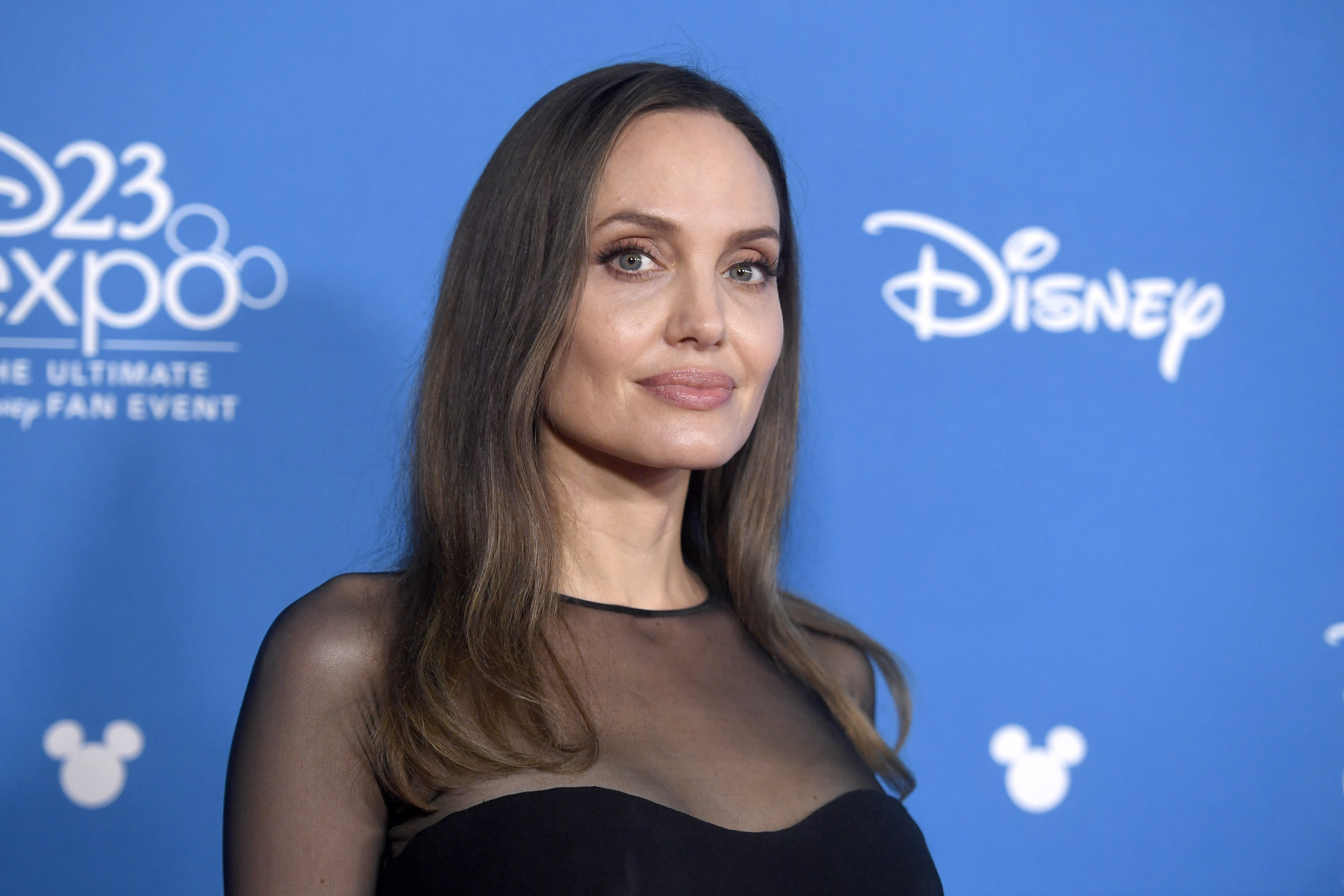 Especially considering she had a ton of room elsewhere to showcase her appreciation for Galileo.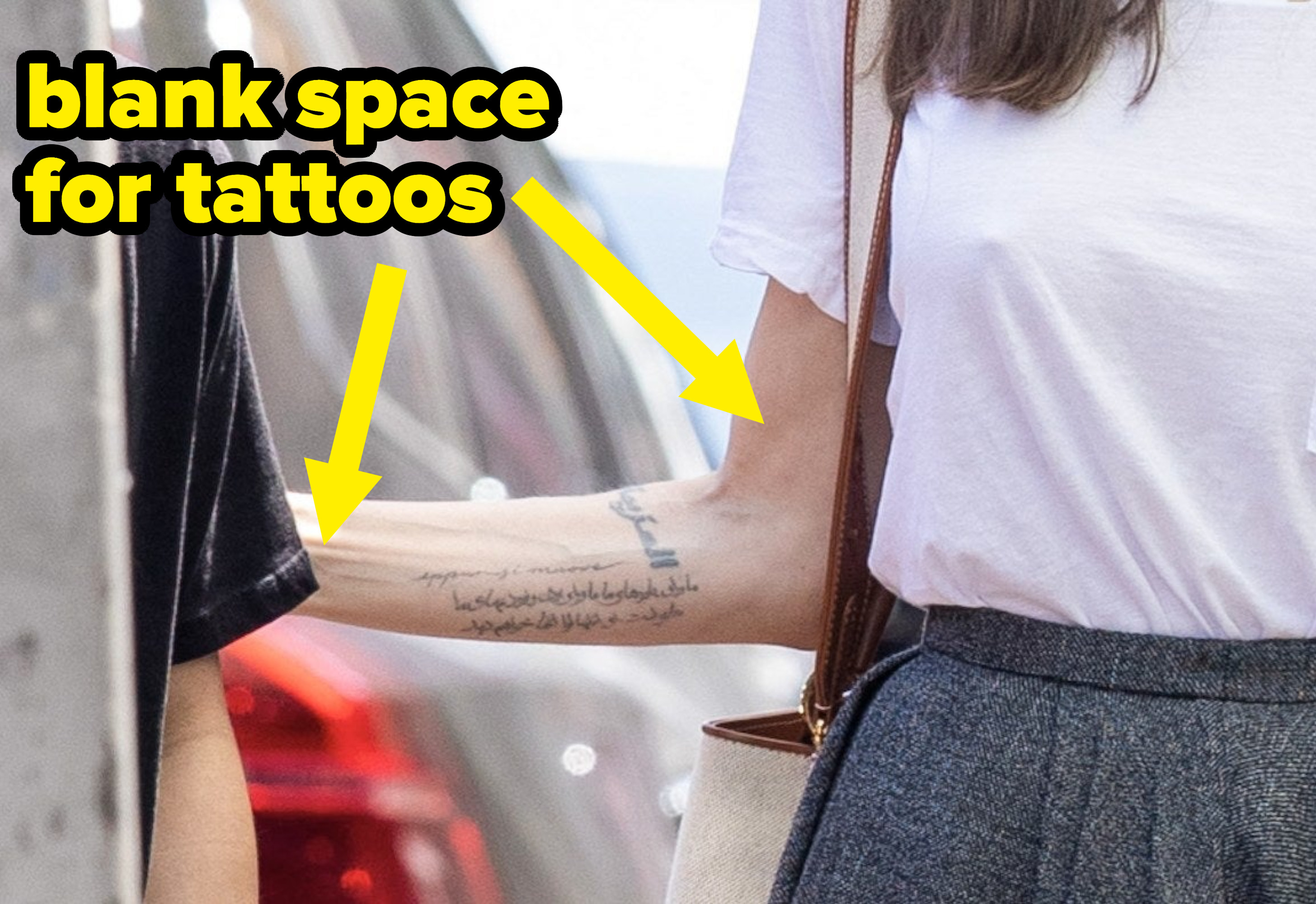 And it turns out that Angelina isn't the only one to get new ink notably close to her wedding tat. Brad, too, filled in the nearby space with more artwork.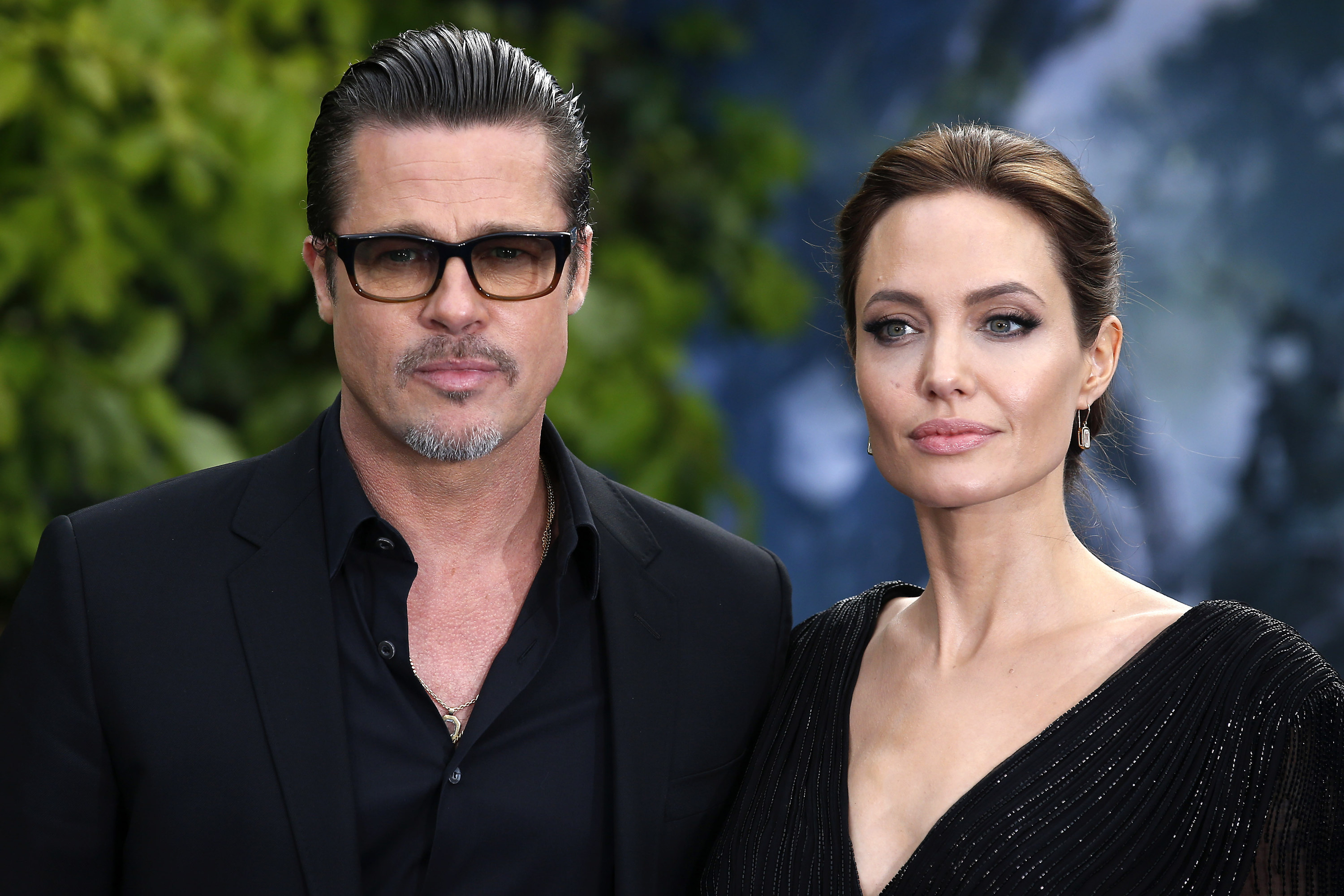 While I don't think we'll ever know the true meaning behind their new tats, it definitely makes you think twice about getting matching tats with anyone!