Bacon Lovers Meet Tiny Piglets For The First Time
This little piggy made Zach question his life choices.
by
,
Zach was ready to eat, but also suspicious from the start.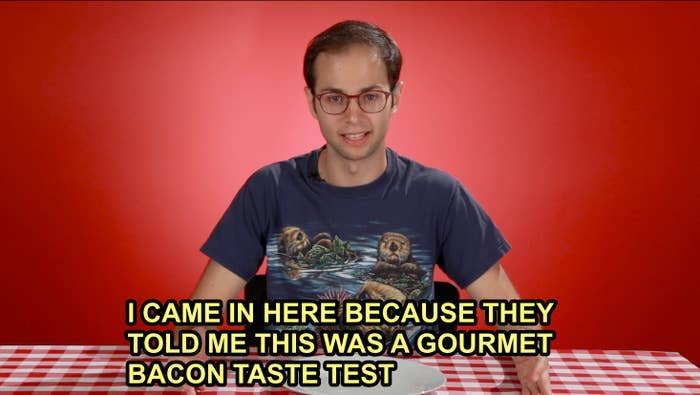 Keith states the obvious. He's also here to EAT.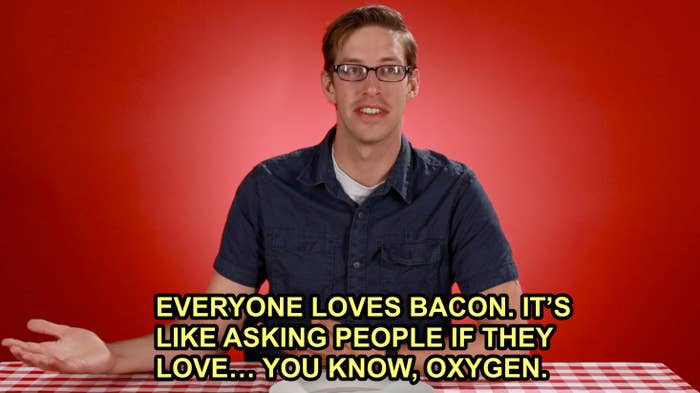 Did we even need to ask?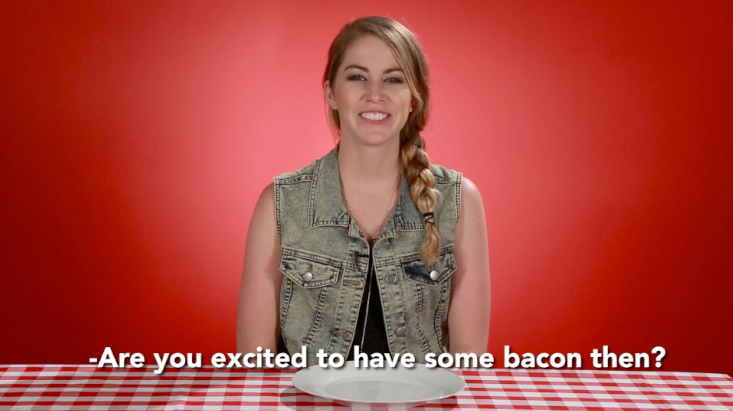 What could possibly make Kelsey squeal with delight?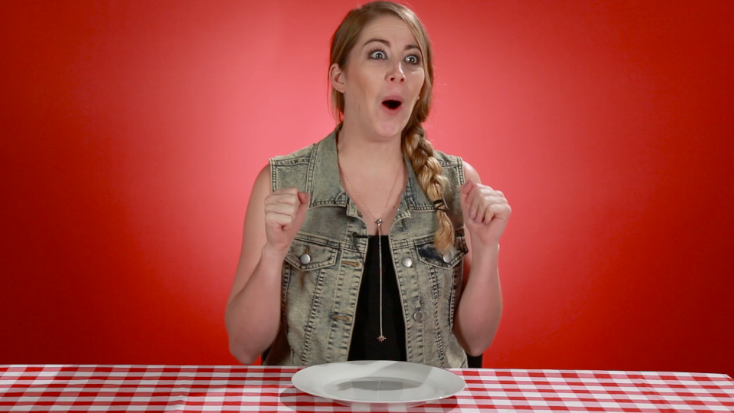 ...or make THESE faces happen?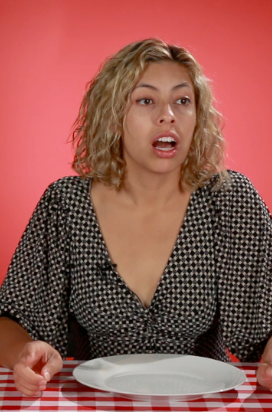 It's this little cutie! 🐷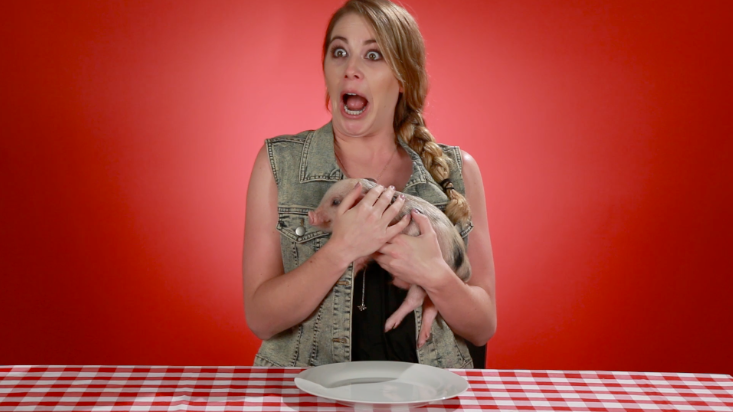 Claudia fell in love, and swore off bacon.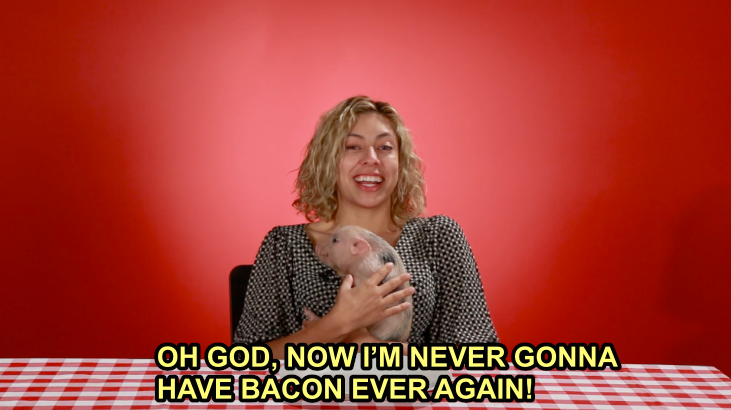 And Chris fell in love in a totally different way.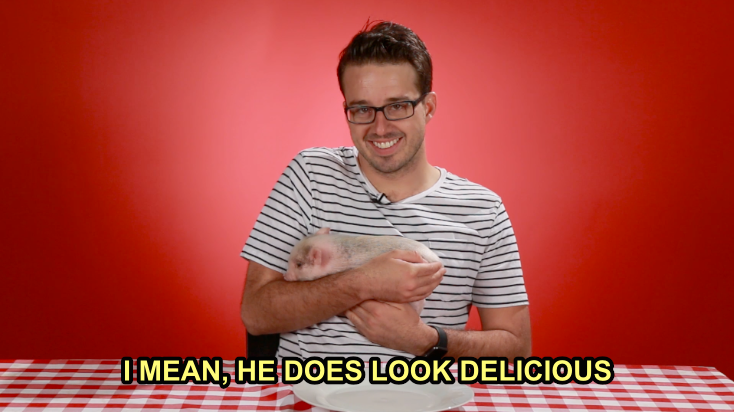 Zach started to question ~EVERYTHING~.
Chris got a healthy serving of perspective.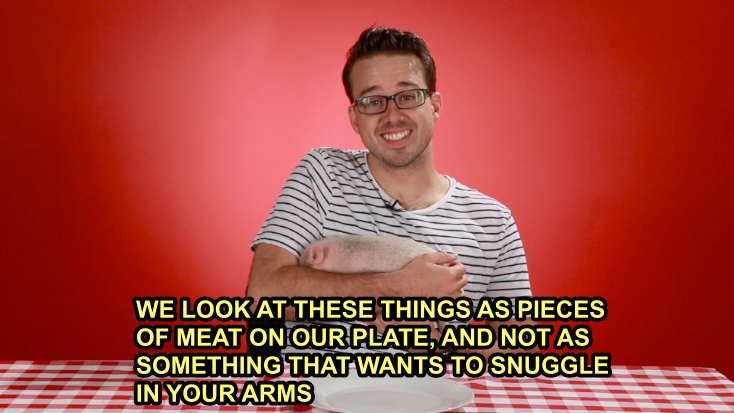 Seriously, LOOK AT THAT FACE!!!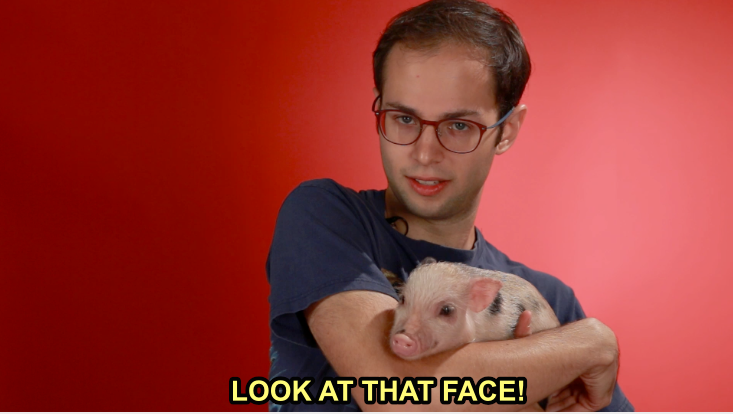 Oops. Something went wrong. Please try again later
Looks like we are having a problem on the server.
Could you still eat bacon after holding a tiny piglet?
Yes, give me all of the delicious bacon! Sorry (not sorry), Wilbur.

I might, but I'd feel really guilty about it!

NO! That little face is life-changing!