This is Part Two of a BuzzFeed News investigation.
Part One: The Secrets Of One Of The World's Dirtiest Banks And Its Powerful Western Protectors
Part Three: How Deutsche Bank Enabled A Dirty Offshore Bank To Move Dark Money
A network of secret slush funds inside a corrupt Cyprus bank has exposed Kremlin connections to frontmen for Syria's chemical weapons programme and the terrorist group ISIS.
The web of accounts at FBME Bank, revealed in an explosive cache of leaked documents, also moved hundreds of millions of dollars from suspect Moscow-based figures including associates of the Russian president Vladimir Putin, mafia figures, and Kremlin officials.
In recent years, a series of offshore banking leaks have revealed how the super-rich can avoid paying taxes by hiding their wealth behind complex structures that – while morally dubious – are largely legal. But the FBME files paint a darker picture, revealing evidence that some of the world's worst criminals have been allowed to move their money.
FBME, the focus of an ongoing BuzzFeed News investigation, was shut out of the US financial system this year after the Financial Crimes Enforcement Network, known as FinCEN, declared it a "primary money laundering concern" that had attracted "illicit finance from the darkest corners of the criminal underworld". FinCEN kept much of its evidence against FBME secret – but the files obtained by BuzzFeed News show a host of alarming transactions that ran through the bank for years and that point to one place: Russia.
Yesterday BuzzFeed News revealed how heavyweight international law firms Quinn Emanuel Urquhart & Sullivan and Hogan Lovells – including a Quinn Emanuel partner defending two key Trump officials in the Russia inquiry – did battle for FBME, while accountants at two of the world's biggest accountancy firms, KPMG and Ernst & Young, gave the bank their gold-plated seals of approval despite glaring red flags. Tomorrow, we will reveal how a major Western bank helped FBME funnel hundreds of millions of dollars of suspicious money into the US.
Both law firms vigorously defended their work for FBME, which they said conformed to the highest standards of legal ethics. William Burck, Quinn Emanuel's co-chair of white-collar crime, said he had little knowledge of FBME's Russian business and that his work for the bank had no connection to his new role representing White House counsel Donald McGahn and former chief of staff Reince Priebus in the Kremlin collusion inquiry. The two accountancy firms refused to comment, citing client confidentiality.
Got a tip? You can email tips@buzzfeed.com. To learn how to reach us securely, go to tips.buzzfeed.com.
Many of the Russian transactions exposed in the FBME files moved through a thicket of Moscow-based bank accounts sending money back and forth. Some were registered to the same P.O. Box in the British Virgin Islands. Hundreds of millions of dollars flowed through this network of slush funds in an eight-year period.
Russian accounts at FBME did not serve just one purpose. They were involved in an array of activities that have caused political strife in the West – including the massive theft by Russian government officials that led to the passage in the US of the Magnitsky Act, which sanctioned more than 44 prominent Russians and infuriated Putin. More than $22 million of the stolen cash ended up in FBME accounts controlled by a major Russian mafia boss, according to documents seen by BuzzFeed News.
The offshore bank also became an outlet for official Kremlin business with another Western nemesis: Syria. One company in the slush fund network sent more than $33 million to the Russian Ministry of Finance to settle debt with the Syrian regime in 2010, documents show.
In many cases, the FBME files do not reveal exactly what the vast sums flowing in and out of these accounts were used for – but they reveal Kremlin connections to a rogue's gallery of slush fund owners, some of whom had been introduced to FBME by longtime financiers of the Syrian regime. The list of account owners in the network now includes people sanctioned by the US government for facilitating some of the Assad regime's worst crimes. The files show:

Issa al-Zeydi, a Russian-Syrian national now outed as a frontman for Syria's chemical weapons regime, moved hundreds of millions of dollars through the Kremlin-linked slush fund network.

One crucial FBME account signed contracts worth 9.5 million euros with a business whose owner would later be sanctioned for trading oil with ISIS on behalf of the Syrian regime.

Altogether, at least eight individuals and entities in the slush fund network have been sanctioned for bankrolling Syria's chemical weapons programme or propping up Assad's regime.

FBME held accounts for Putin associates including Vladimir Smirnov – the former head of a state-owned nuclear export company who ran Russian operations for a company named in German intelligence files as a suspected money laundering vehicle for the Tambov mafia group in St Petersburg.

The bank also moved funds for a financier whose clients included a Russian oligarch with ties to organised crime and to the Kremlin.
The bank was so important to the Kremlin that when the Central Bank of Cyprus seized control of FBME accounts, the documents show Russian foreign minister Sergey Lavrov personally raised the matter with the Cyprus government.

John Sipher, a Russia specialist and former CIA officer, said the network of slush funds bore the hallmarks of a state security-backed black money conduit. "The overlap between dirty money and state money is so ingrained that with this sort of arrangement you have to assume there are connections into government, the FSB, the mafia, Putin, and the oligarchs, both for personal enrichment and political ends," he said.
The Russian embassy in Washington, DC, did not respond to requests for comment.
"With this sort of arrangement you have to assume there are connections into government, the FSB, the mafia, Putin and the oligarchs, both for personal enrichment and political ends."
In a statement through their lawyers, FBME's owners said it was "entirely false" that their bank provided services for financiers of the Syrian regime, Kremlin officials, friends of Putin, or Russian mafiosos. The bank "followed all appropriate procedures at all times", they said. While they acknowledged that some of the individuals involved with the bank were sanctioned, they said there was no evidence that those clients had used their accounts at FBME to funnel money to the Syrian regime and their accounts were cut off as soon as sanctions were issued.

"FinCEN have never released the classified evidence they were supposedly relying on, and their allegations have never been tested in any court," they said. The agency had been led astray by "corrupt individuals within corporate and state bodies". As a result, the US government had torpedoed a "family-owned bank that worked strenuously to meet every compliance requirement".
But the FBME files show how that family-owned bank became a major Kremlin-linked conduit for moving secret and illicit money around the world.
Chris Applegate / BuzzFeed News
Headquartered in Tanzania, and doing nearly all of its banking in Cyprus, FBME was an ideal bank for offshore clients looking to hide their money. Its owners, two Lebanese brothers named Fadi and Farid Saab, had been courting Russian clients since setting up a Moscow branch of FBME in early '90s, when the sale of state assets after the fall of the Soviet Union minted a generation of mega-rich oligarchs. The office in the Russian capital was staffed by former agents from the country's security and intelligence services, according to two senior insiders who spoke on condition of anonymity.

The Saabs built a web of highly sensitive connections in Moscow. Internal files show they ran their own business exporting construction materials from Russia to Iran. And Fadi Saab co-owned another Russian financial outfit, Trade Finance Bank. His partners in that small boutique bank included a man who went on to become a director of the financial arm of Russia's state weapons exporter, and Imad Khuri, a suave, silver-haired Moscow financier whose family had for years been pumping Russian money into the Syrian regime.
The Saabs' relationship with Khuri did not end at Trade Finance Bank: The financier and his brother Mudalal became key fixers for FBME as it expanded its business in Moscow. Russian clients generated more than $1 billion of the bank's global deposits. And the bank prided itself on its commitment to secrecy on behalf of its clients.
Even when account holders hide their money behind shell companies staffed by puppet "nominee" directors, banks are legally required to know who is the "ultimate beneficial owner" of the money. But FBME carefully guarded who had access to the true owners of its accounts, both inside the bank and out. The list was kept separate from the bank's main client databases, meaning even many of the bank's employees didn't have access. When the Central Bank of Cyprus asked FBME to stop this practice, the bank refused, saying some customers demanded maximum confidentiality.
Asked by FBME's lawyers why secrecy was so important, notes from the interview show one former employee gave a blunt response: "Russians. They didn't want their names out there for blackmail purposes, etc."
In a statement, Farid Saab "wholly denied" any "suggestion that we created a culture in which secrecy was paramount and staff were encouraged to evade money laundering protocols to protect nefarious clients".
But FBME's Russian clients went to such lengths to conceal their identities behind multilayered shell companies that a US government source close to the matter who spoke to BuzzFeed News said it was often impossible for federal investigators to unmask the true owners of the accounts. "You get to a point where it's just like – OK, there's 10 layers of ownership and you still just have just a nominee director," this person said. "How far deep does it go?"
Nonetheless, FinCEN unearthed enough evidence of illicit activity to declare FBME a "primary money laundering concern" in July 2014 and announce its intent to shut the bank out of the financial system. Three months later, the US Treasury Department sanctioned a Russian-Syrian man named Issa al-Zeydi for serving as a frontman for the Scientific Studies and Research Center – the firm that manages Syrian president Bashar al-Assad's chemical weapons programme.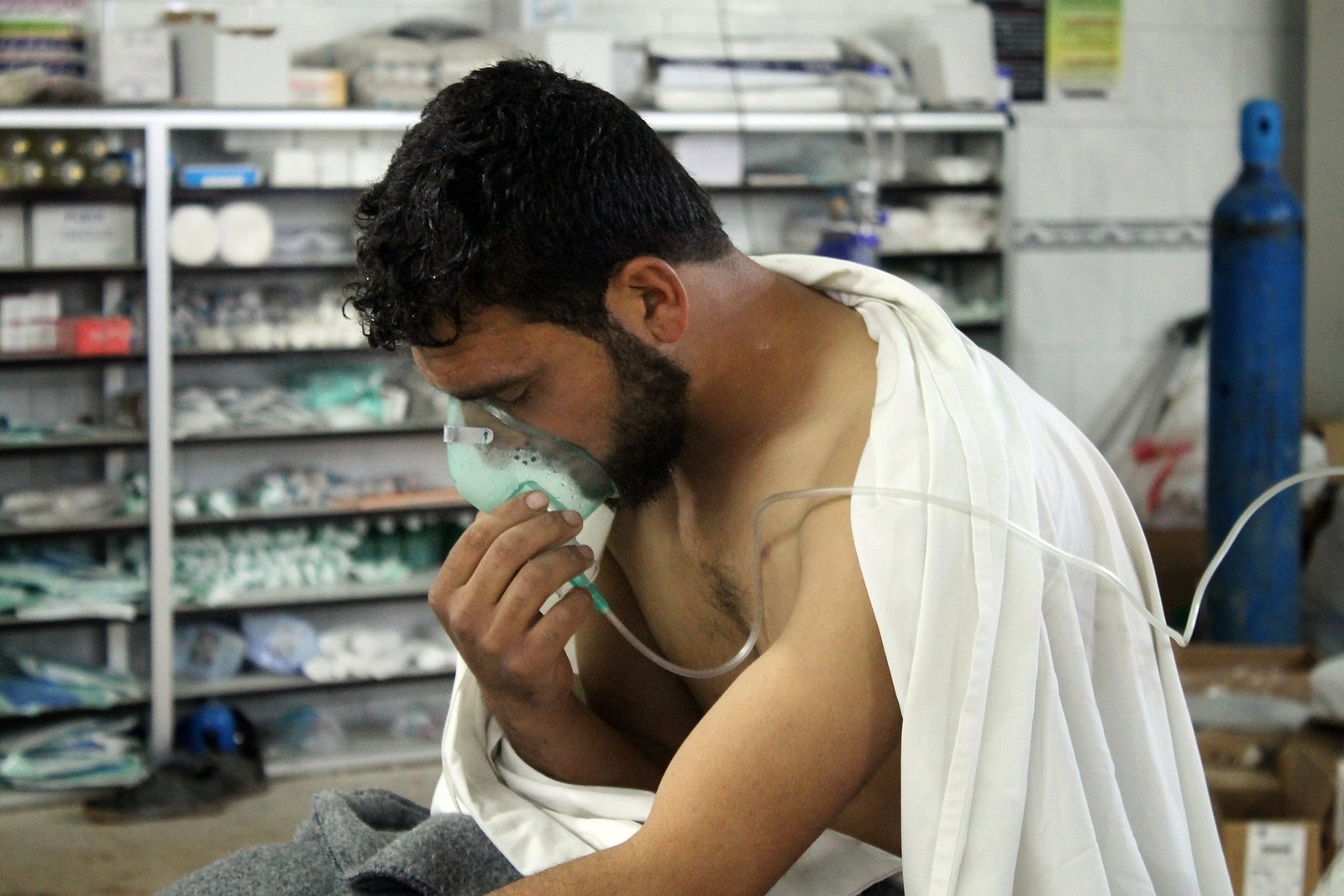 Zeydi also ran a company called Balec Ventures, which held an account with FBME for years. More than $500 million flowed into and out of Balec's FBME account over an eight-year span ending in 2014, according to an internal Ernst & Young audit later filed in US court, an unredacted copy of which was obtained by BuzzFeed News.

The Treasury sanctions against Zeydi did not specifically point to Balec, and the Saabs said in their statement that his Syrian activities did not go through FBME. But documents show that the company was the entry point to a network of accounts at FBME linked to Syrian and Russian nationals; many were registered to the same address, and they pinged money back and forth among their accounts.
"You get to a point where it's just like – OK, there's 10 layers of ownership and you still just have just a nominee director. How far deep does it go?"
In 2013 and 2014, Balec had signed contracts worth 9.5 million euros with another company in the network, Hesco, whose owner has been placed under US sanctions for acting as a middleman for oil purchases by the Syrian regime from ISIS. The purchases provided the terrorist group with cash and Assad with fuel to continue propping up his regime and fighting Syria's brutal civil war.
The company of another FBME client, whose accounts had been dormant for several years, had previously sent millions of dollars to Syria's state-owned Central Bank – some of it in cash that couriers working for the Syrian bank fetched from an airport in Moscow.
Balec and other companies in the Russian-Syrian slush fund network had been brought into the bank by FBME's longtime Moscow-based introducers Imad and Mudalal Khuri. The US government later placed them under sanctions, too, for financing the Syrian regime.
The slush fund network bore a direct link to the Kremlin: Amid the web of shell companies was one named Maribo, which sent $33.6 million in payments to the Russian Ministry of Finance as part of an agreement to settle sovereign debt between Russia and Syria.
And buried in the bank's internal records were contracts showing that Balec was profiting from funds linked to an entirely different Kremlin-linked scandal – a huge theft from the US-led hedge fund Hermitage Capital Management.
In 2007, Russian government officials colluding with organised criminals stole $230 million from taxes paid by Hermitage, which is owned by the US financier William Browder, and siphoned it into an offshore network of accounts owned by an alleged organised crime group.
Files seen by BuzzFeed News indicate that more than $22 million of the stolen money flowed into two accounts controlled by the suspected crime boss Dmitry Klyuev. Another $2.25 million linked to the theft was paid into the Balec accounts owned by Zeydi. BuzzFeed News made efforts to contact Klyuev, Zeydi, and other owners of the accounts in the Balec network but received no response.
The Hermitage fraud came to international attention when a lawyer hired by Browder to investigate the theft, Sergei Magnitsky, was arrested and tortured to death in a Russian prison in 2009. The US government responded by passing the Magnitsky Act sanctioning the key conspirators – including senior Kremlin officials – in a move that enraged Putin and inflamed diplomatic tensions between the US and Russia.
The Balec network represented only a fraction of the vast web of Russian funds extending out of FBME and its Moscow office. Back in Cyprus, the country's central bank had been probing FBME's accounts, producing its own audit. The central bank had uncovered a raft of new evidence showing that FBME had conducted highly questionable business on behalf of powerful Russian clients.
The fresh evidence revealed that the bank operated offshore funds for Vladimir Smirnov – who ran Russian operations for a company named in a German intelligence report as being suspected of laundering money for a powerful St Petersburg mafia group in the '90s. Putin served on the company's advisory board, and Smirnov went on to become head of Russia's state-owned atomic export company when his former colleague became president. The central bank's audits, later filed into evidence in US court, showed that FBME had failed to carry out a number of critical due diligence checks to establish whether Smirnov's funds came from a legitimate source before opening his account, a finding FBME disputed. BuzzFeed News made attempts to contact Smirnov but received no response.
Got a tip? You can email tips@buzzfeed.com. To learn how to reach us securely, go to tips.buzzfeed.com.
Another major account holder was Mikhail Prokhorov, the owner of the Brooklyn Nets basketball team and a longtime member of the Russian political establishment. Prokhorov ran for president against Putin in 2012, but many critics suggested he was a puppet candidate put up by the Kremlin to create the illusion of opposition.
FBME held 23 accounts belonging to Prokhorov at the time of his presidential run – nearly all for companies registered in the British Virgin Islands and using what the central bank audit described as "front men" as directors. Though it was not clear what the accounts were being used for, FBME's head of compliance admitted in an interview with its lawyers that the bank deliberately "hid" the fact that Prokhorov controlled the funds, the audit said – a claim that the compliance chief "categorically" denied to BuzzFeed News.
In a statement to BuzzFeed News, a spokesperson for one of Prokhorov's companies, Onexim Group, said it "adheres to the highest standards of financial reporting". The statement added: "The presidential campaign of 2012 was a sincere attempt to bring the ideas of a free market economy and western-looking policies to the Russian electorate."
Regulators also flagged concerns about FBME's relationship with a financier who spent years as a fixer for a key ally of Putin with alleged ties to the Russian mafia. The financier ran transactions worth tens of millions of dollars through the bank, auditors found, and there was no evidence that the bank had properly checked "public media sources" for "negative news" about him.
After FinCEN first made its allegations, many of the bank's deposits were frozen. This proved a problem for a fund looking to build a Russian Orthodox church in Limassol, a seaside Cypriot city known for its large Russian expat community.
It was a concern that reached the highest levels of the Russian government. Russia's foreign minister Sergey Lavrov was deployed to lobby the Cypriot government over the matter on a visit to the country in 2015, when he pleaded to lift the restrictions – to no avail.