Você deve ter visto há alguns dias este tuíte de "House of Cards" no dia que estourou a maior crise do governo Temer.
Mas nesta terça, aproveitando o lançamento da nova temporada de "House of Cards", Doug Stamper, personagem do seriado, mandou um recado para nós: "povo brasileiro, isso não é uma competição".
Teve gente que achou que Doug confessou que a série busca inspiração em nosso caos político.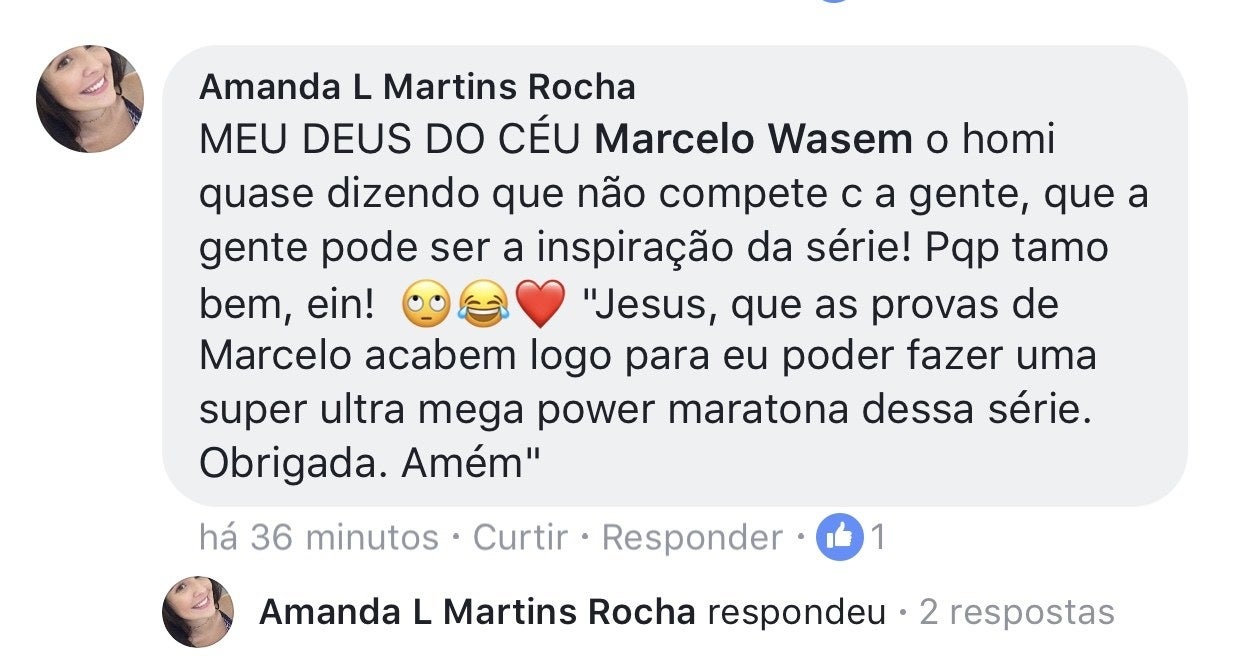 Mas há quem ache improvável, já que aqui a realidade é muito mais louca do que qualquer ficção.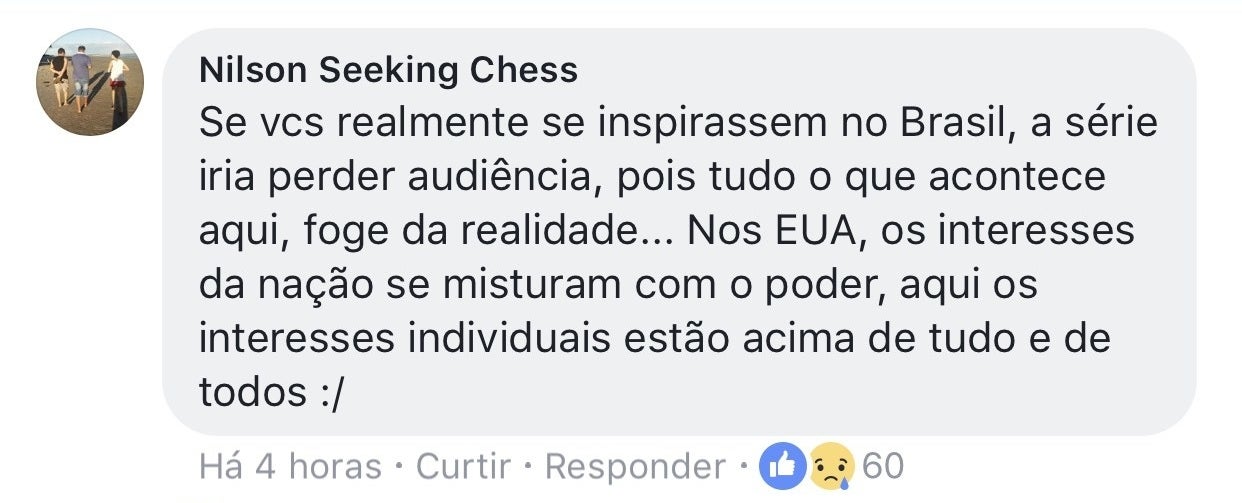 E outros comemoraram que "não é uma competição", já que era capaz do brasileiro afundar mais ainda o país só para tentar ganhar.
Doug já havia mandado um outro recado pros brasileiros em 2015, sobre a diferença entre o "spoiler babaca" e o "spoiler inevitável".
A melhor opção é que o seriado se inspire no Brasil mesmo, porque se for o contrário, a gente já sabe o que vem por aí...