Rumassala Hill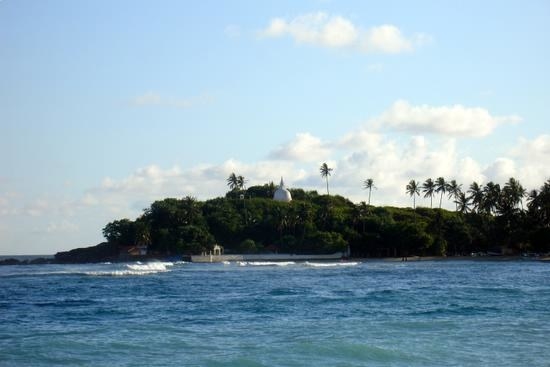 What to expect
For a small area, Rumassala offers plenty of things to do on a day trip. Sixty species of birds such as egrets, herons, sandpipers, kingfishers, whistling ducks and more, several varieties of butterflies, purple-faced leaf monkeys, small reptiles and mammals and rare medicinal plants have been recorded on the hill
Weather
Rumassala can be extremely hot and humid for much of the year, Therefore if walking up the hill wear sun block, a hat and sunglasses. If spending the day make sure you carry adequate water and food.
What activities to do in Rumassala
Aside from sightseeing and photography, Rumassala has plenty of opportunities to enjoy a world of water sports and other exciting activities. The ocean around Rumassala is rich with fascinating corals and an astounding variety of marine sea creatures. Therefore, snorkelling is one of the most popular water sports there.
This post was created by a member of BuzzFeed Community, where anyone can post awesome lists and creations.
Learn more
or
post your buzz!