We hope you love the products we recommend! All of them were independently selected by our editors. Just so you know, BuzzFeed may collect a share of sales or other compensation from the links on this page if you decide to shop from them. Oh, and FYI — prices are accurate and items in stock as of time of publication.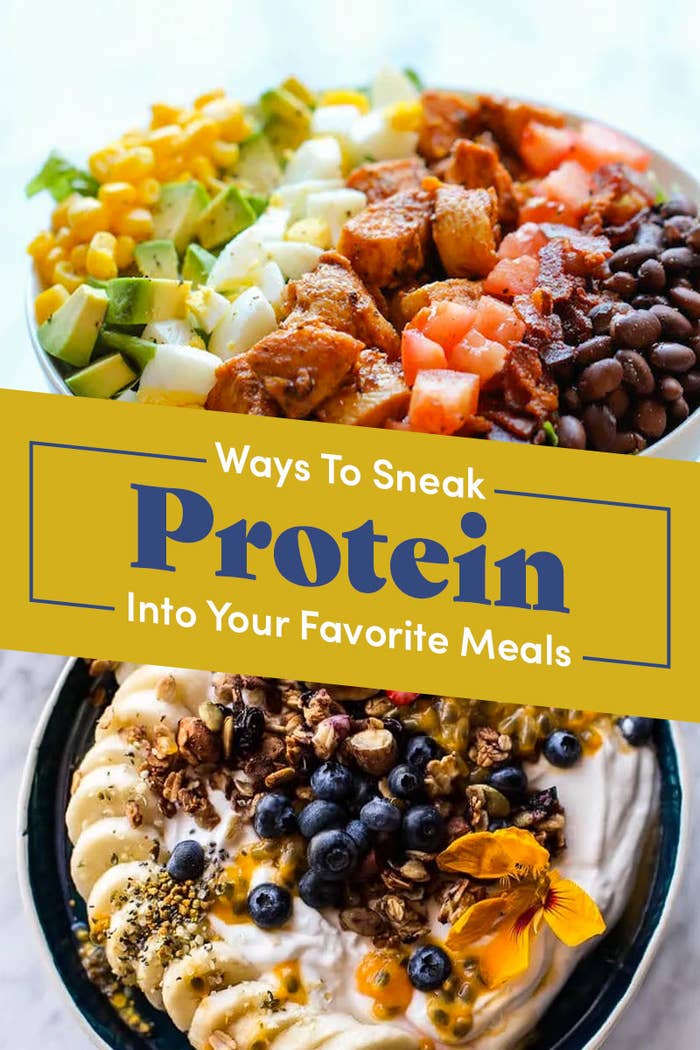 1.
Incorporate a protein powder into breakfast options like waffles or pancakes. You can mix it directly into the batter.
2.
Add a creamier dressing to your salad. A caesar dressing has a higher amount of protein, thanks to the anchovies and egg yolks. And dressings that use beans or Greek yogurt can up protein in a very sneaky way.
3.
Utilize chickpeas in fun, creative ways (like trying chickpea pasta!). They can add great texture to dishes and are super easy to meal prep.
4.
Pick vegetables that provide a higher serving of protein and use them as nutritious sides. Broccoli, asparagus, and brussels sprouts are all great options!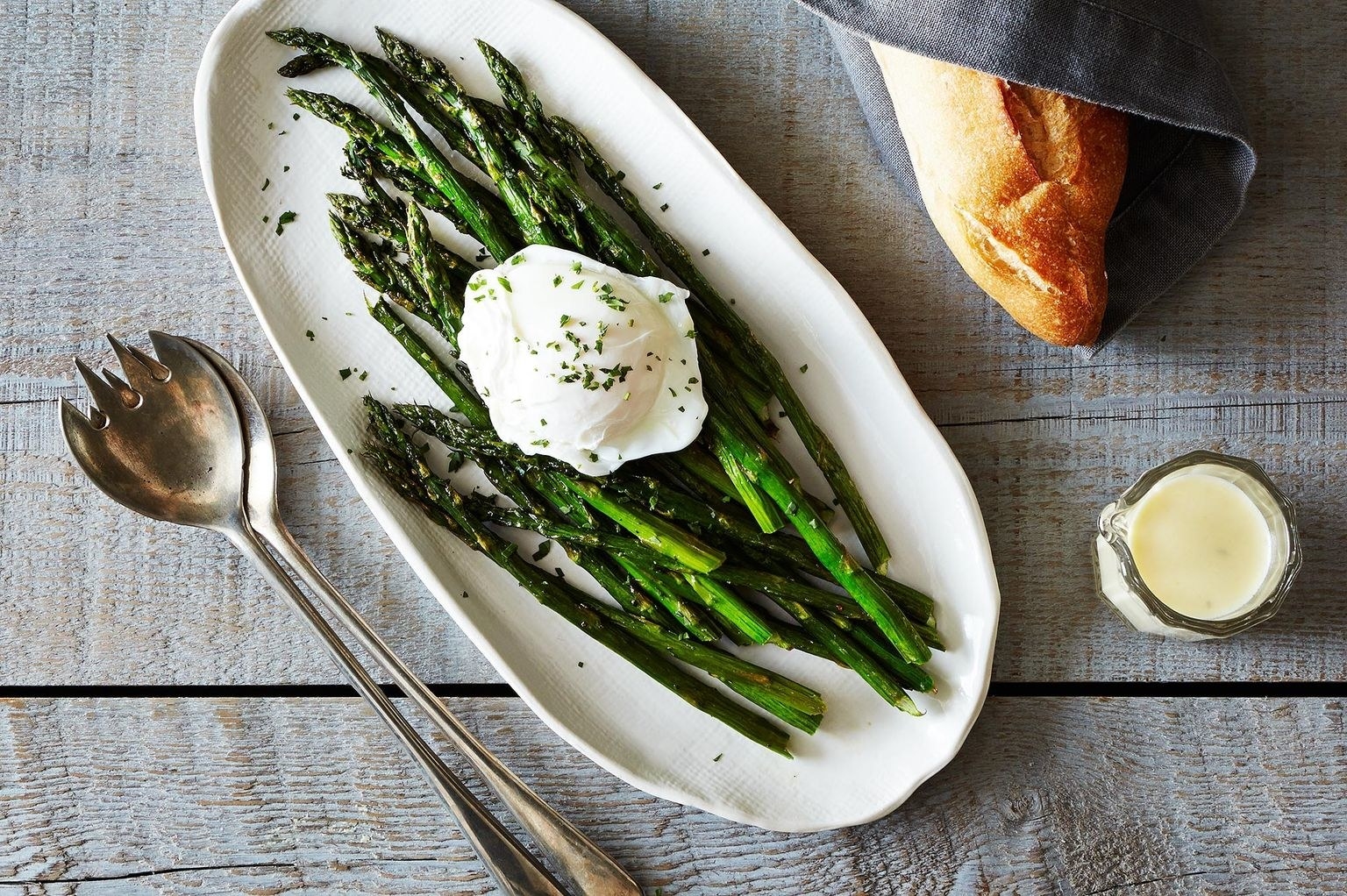 5.
Reference this simple guide to see what foods pack the biggest protein-punch. It'll keep you aware of how much you're intaking throughout the week.

6.
Switch up your usual, go-to snacks and create a trail mix chock full of nuts, dried fruit, and spices.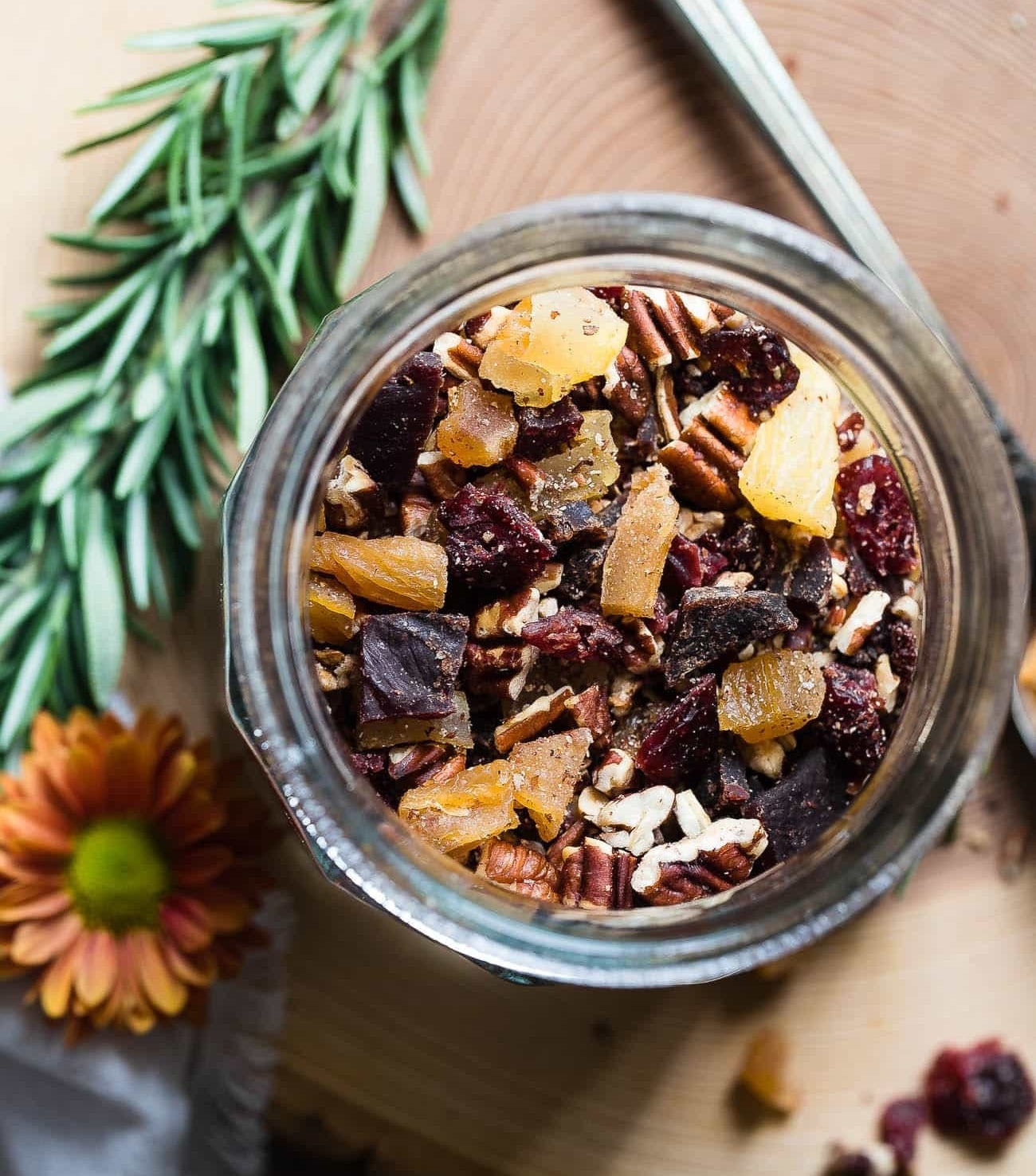 7.
Layer peanut or almond butter onto apple slices.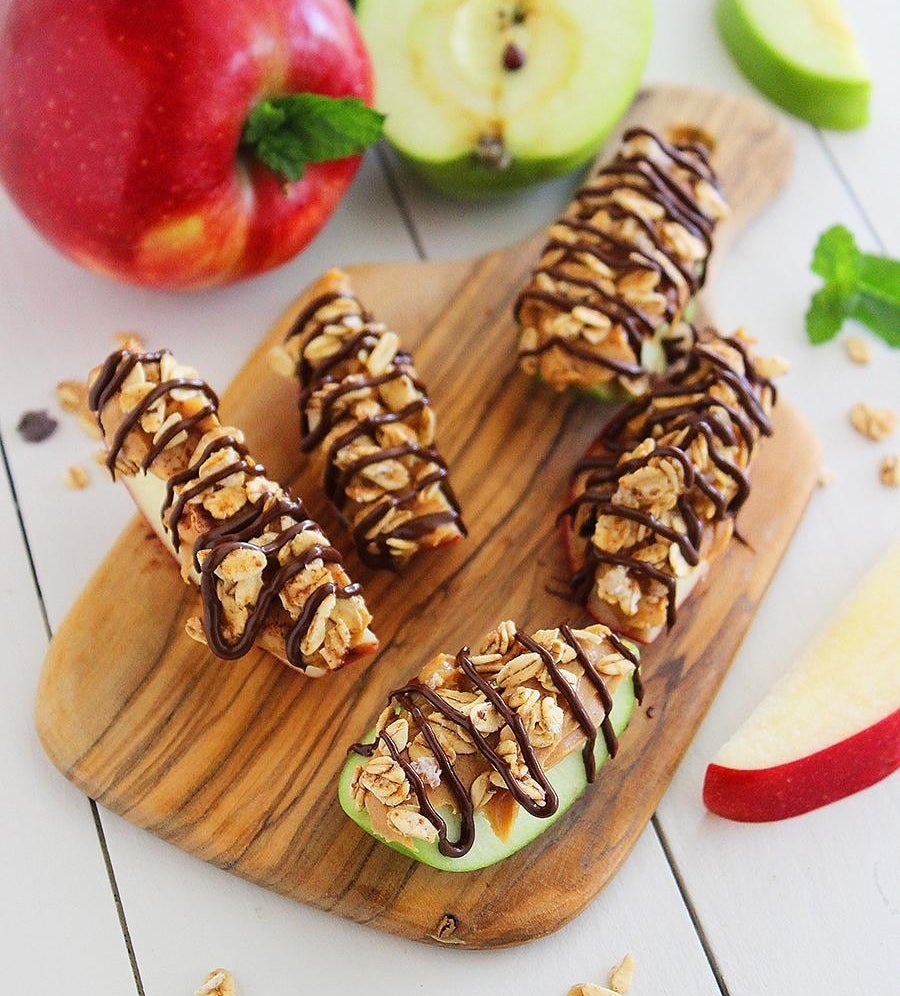 8.
Don't forget about Greek yogurt! You can sub it into classic dessert recipes like lemon bars and cheesecake.
9.
Top off the ever popular avocado toast with an egg. Not only does it look absolutely mouth-watering, but it's a quick way to get a good serving of protein in the morning.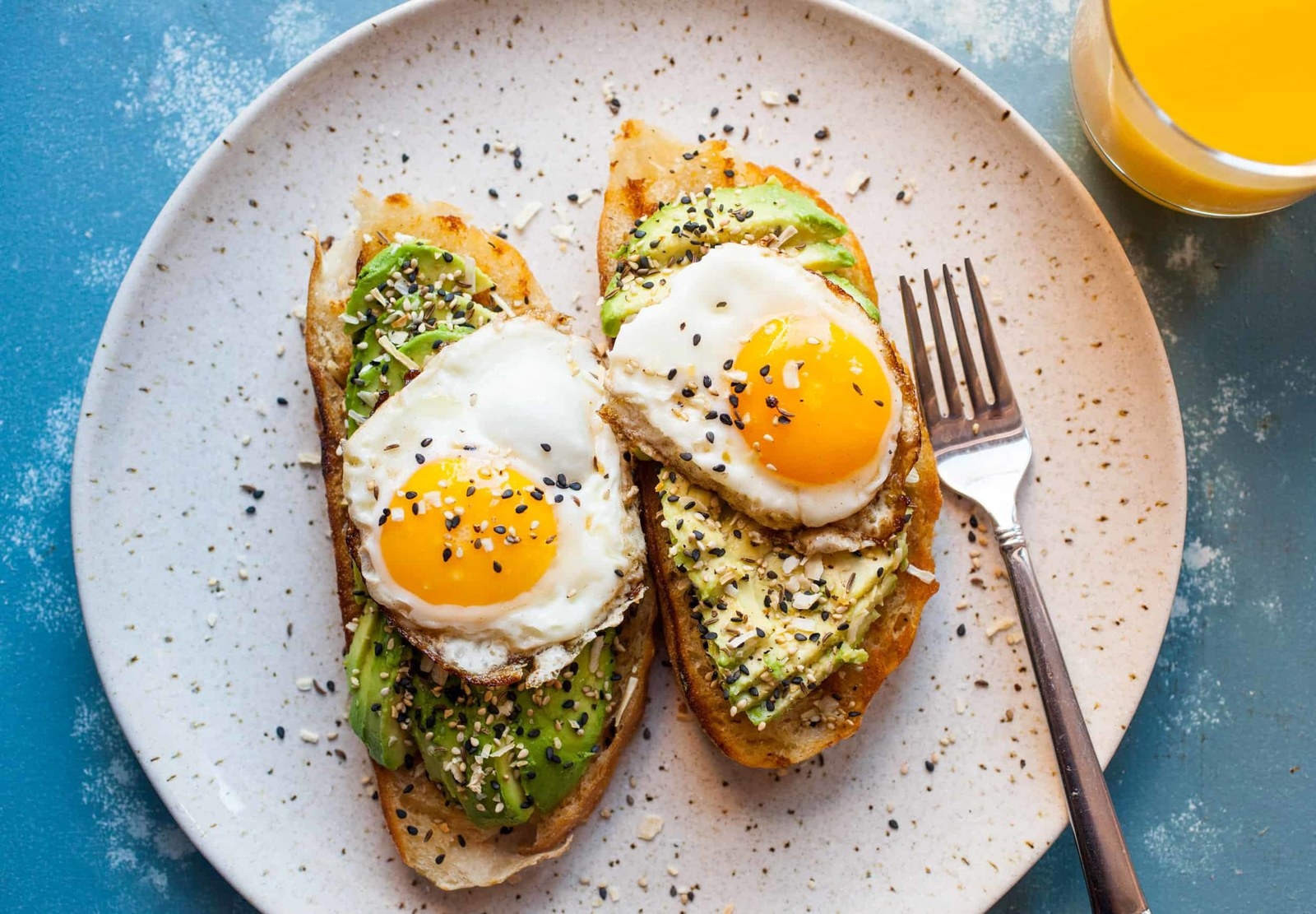 10.
And experiment with how you prepare your eggs! If you avocado toast isn't your thing, you can always serve up eggs scrambled or hard-boiled. It's super easy to throw a couple hard-boiled eggs into a container to munch on later.

11.
Bake some energy bars or bites to keep in your bag for when you don't have a ton of time in the morning to whip up breakfast.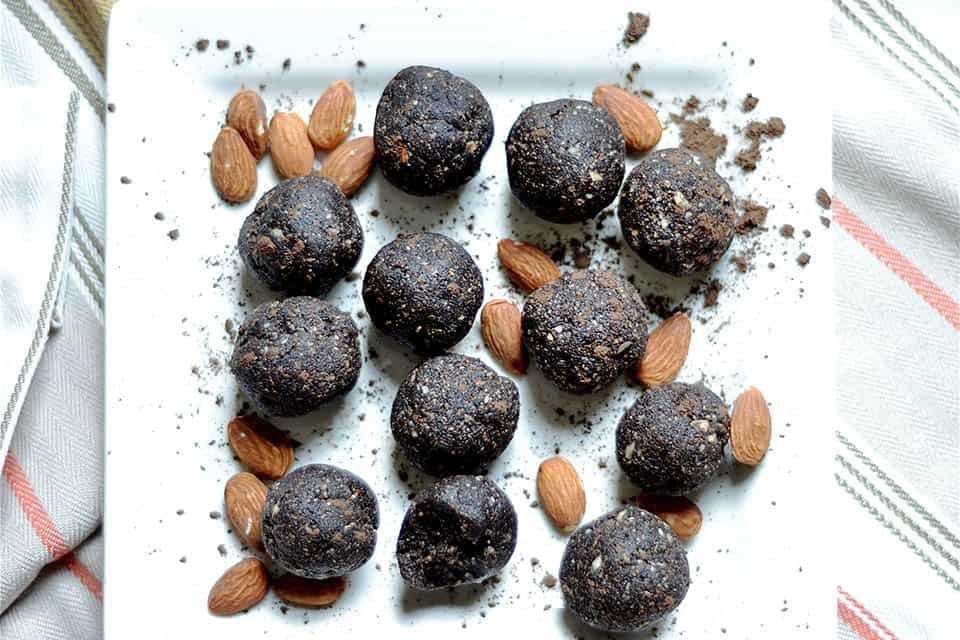 12.
Sprinkle granola over a yogurt parfait or your favorite type of oatmeal. Adding quinoa and pumpkin seeds will maximize the amount of protein available.
13.
Reinvent the traditional sandwich and try tuna and lettuce wraps. It's a low-carb option that is truly minimal on prep time.
15.
Take advantage of the endless possibilities that quinoa provides. You can make hearty quinoa-stuffed peppers for lunch or dinner.