9 Very Specific Stains And How To Remove Them
Hot Cheeto dust is not your enemy.
You're wearing your favorite pair of jeans with just the right amount of casual cuff and an everyday white tee, possibly French-tucked. Then something catches your eye. Round or oblong, massive or teensy, whatever the shape it takes, that's a gosh darn stain staring you in the face, mocking you, as your internal neat freak screams, "I JUST WASHED THIS!"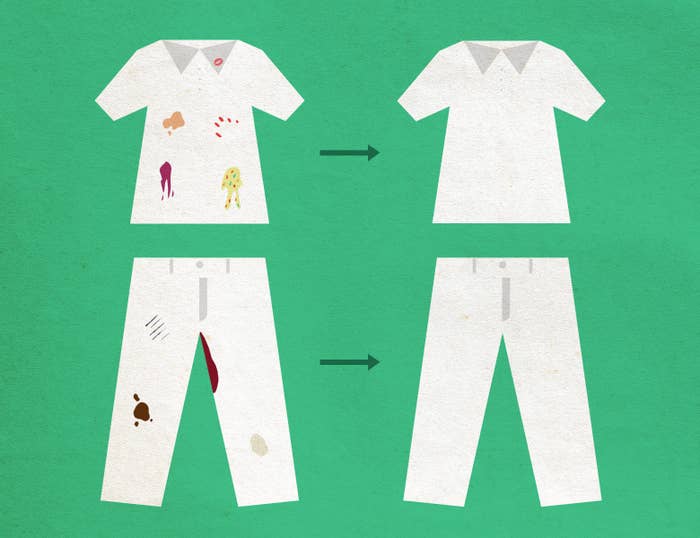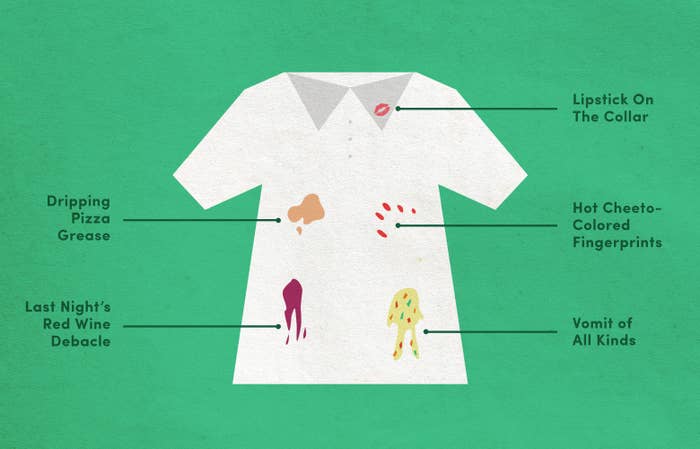 Lipstick (or Worse) on the Collar
Ah, makeup residue: Because all-day coverage, no-smear lipstick is a total fallacy! To rid yourself of those annoying collar traces (and possible romantic indiscretions), pretreat with stain remover or detergent and cool water. You can also gently rub the smears with a bar of soap to release the stain before putting it through your normal wash.
Dripping Pizza Grease
Hot Cheeto–Colored Fingerprints
Last Night's Red Wine Debacle
Vomit of All Kinds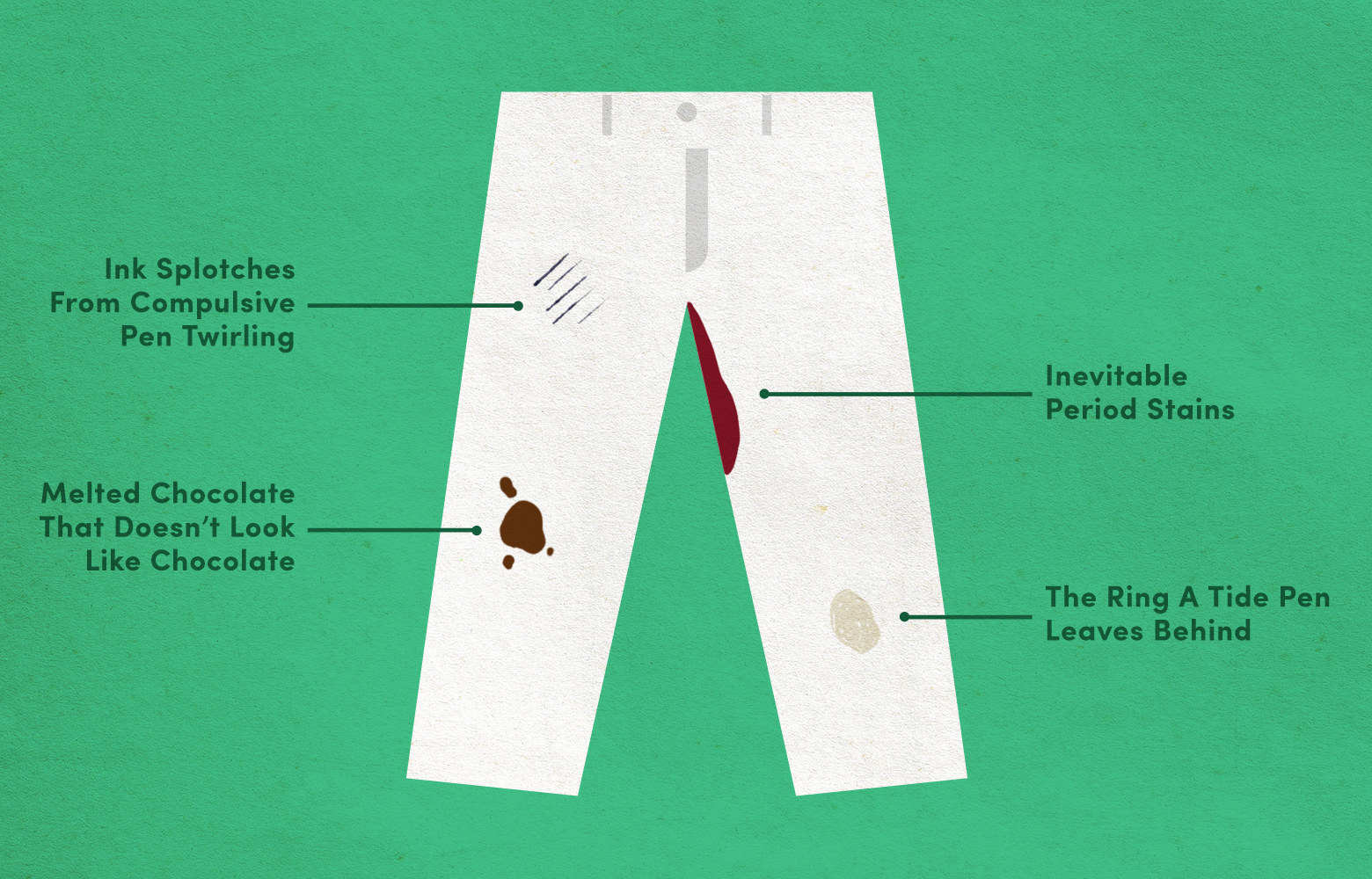 Ink Splotches From Compulsive Pen Twirling
Raise your hand if you're a chewer! To win this battle against the dreaded inkblot, sponge the area around the stain with rubbing alcohol or detergent before hitting the stain directly. Place the stain *down* on clean paper towels and apply more alcohol or detergent to the back of the stain too. Rinse, then launder.
Inevitable Period Stains
Melted Chocolate That Doesn't Look Like Chocolate
The Ring a Tide Pen Leaves Behind
While Tide to Go Pens appear to be a convenient option for stain removal when you're out and about, they can often leave behind residue detergent that actually draws more attention to the original stain. To correct this, rinse with warm water, cover the ring with detergent, and let it sit for 20 minutes. Using a soft-bristled toothbrush, massage the detergent gently into the fabric and launder.