16 Fairly Filthy Thanksgiving Pick-Up Lines
For the hot rando at your Friendsgiving table.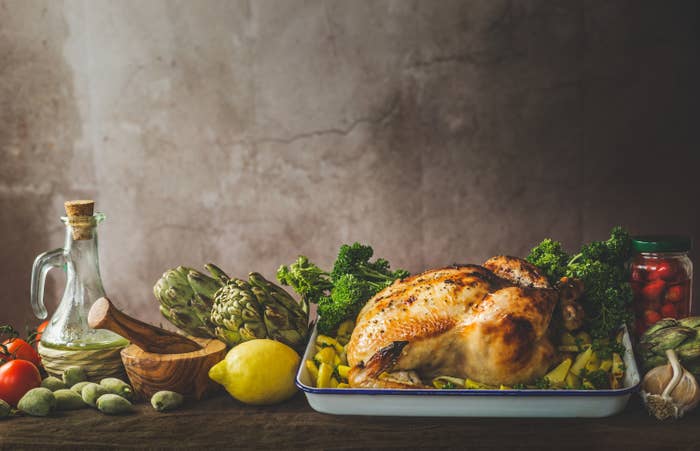 1.
"The turkey isn't the only thing on this table that needs basting."
Note: This works best if you're lying across the dinner table.
2.
"Let's make like the pilgrims and faceplant on something rock-hard."
4.
"You make my turkey timer pop."
5.
"Let's make like mac 'n cheese and melt together."
6.
"Let's go make my Plymouth rock."
7.
"The best part of Thanksgiving is the stuffing." [Exaggerated wink]
9.
"Yes, you can butter my biscuit."
10.
"Gosh, I dunno if I can fit this drumstick onto my plate."
11.
"You're sweeter than a hot marshmallow on a candied yam."
12.
"Baby, you're like a turkey dinner: I'll eat you with (cranberry) relish."
13.
"They say tying the legs together keeps everything moist."
14.
"Hey, bb, I heard you got a wishbone for me."
15.
"Better save room for dessert, because the best flavor of pie is me."