Twitter Is Going In On A Post Comparing Kylie Jenner To Latina Celebs
Apparently she's both a lil' Selena Q. and a bit of Selena G.
A PopSugar article comparing reality star Kylie Jenner to eight iconic Latinas has been inspiring people on Twitter, including Latinx, to ~share their thoughts~ on the matter.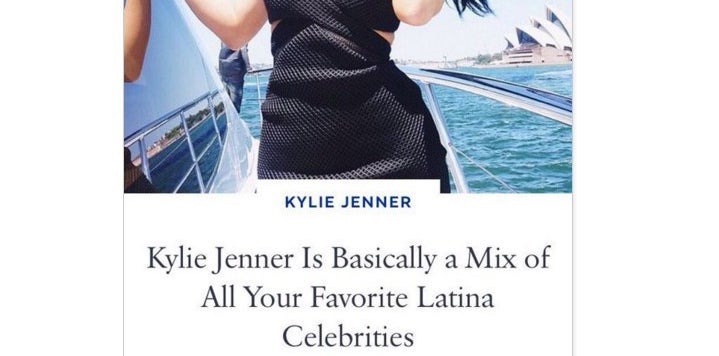 The article was a slideshow comparing Kylie's Instagram pictures to images and outfits worn by well-known Latina celebrities. Like Selena Quintanilla: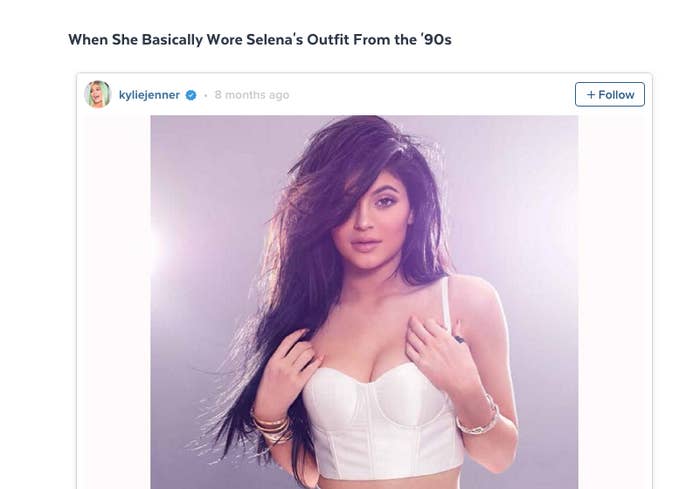 Other examples in the post include "showing off her booty," apparently like Jennifer Lopez...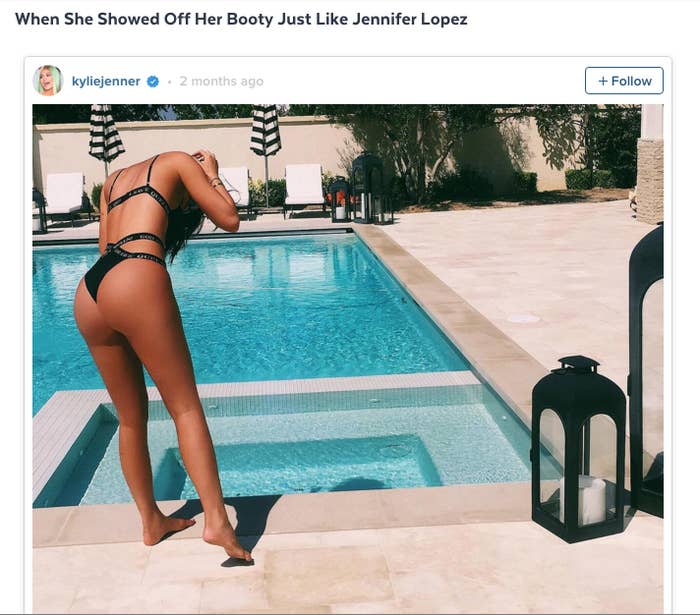 ...and posing in a crop top, like Mexican actress and singer Belinda.
Chief among people's issues with the post was the comparison of Kylie to Selena:
To many, the comparison was pretty much a joke:
Beyond the jokes, people were quick to point out that Kylie was essentially celebrated for being something she is not:
This isn't the first time Kylie, and media coverage of her style choices, have been called out for promoting cultural appropriation:
The issue is especially noteworthy given the lack of Latinx media representation in general:
Basically: People couldn't believe what they were reading:
Some made clear that the issue wasn't with Kylie herself, but with the comparison:
In fact, the whole idea was met with a resounding "NOPE":
UPDATE
PopSugar has taken down the post and released the following statement:
"We hear your feedback on the original content of this post loud and clear. As proud Latinas ourselves, we know Kylie is not Latina and never meant to imply that she was; we were simply trying to point out the influence our strong, passionate community has on others. We apologize for any offense we caused."