Bosses have been claiming that "nobody wants to work" for well over a century, but they never seem to consider how their own actions may have attributed to low staff retention.
After reading these text message exchanges between bosses and their employees who should quit after receiving them, it's hard not to see why no one would want to work for them.
4.
This boss who hit on their new hire: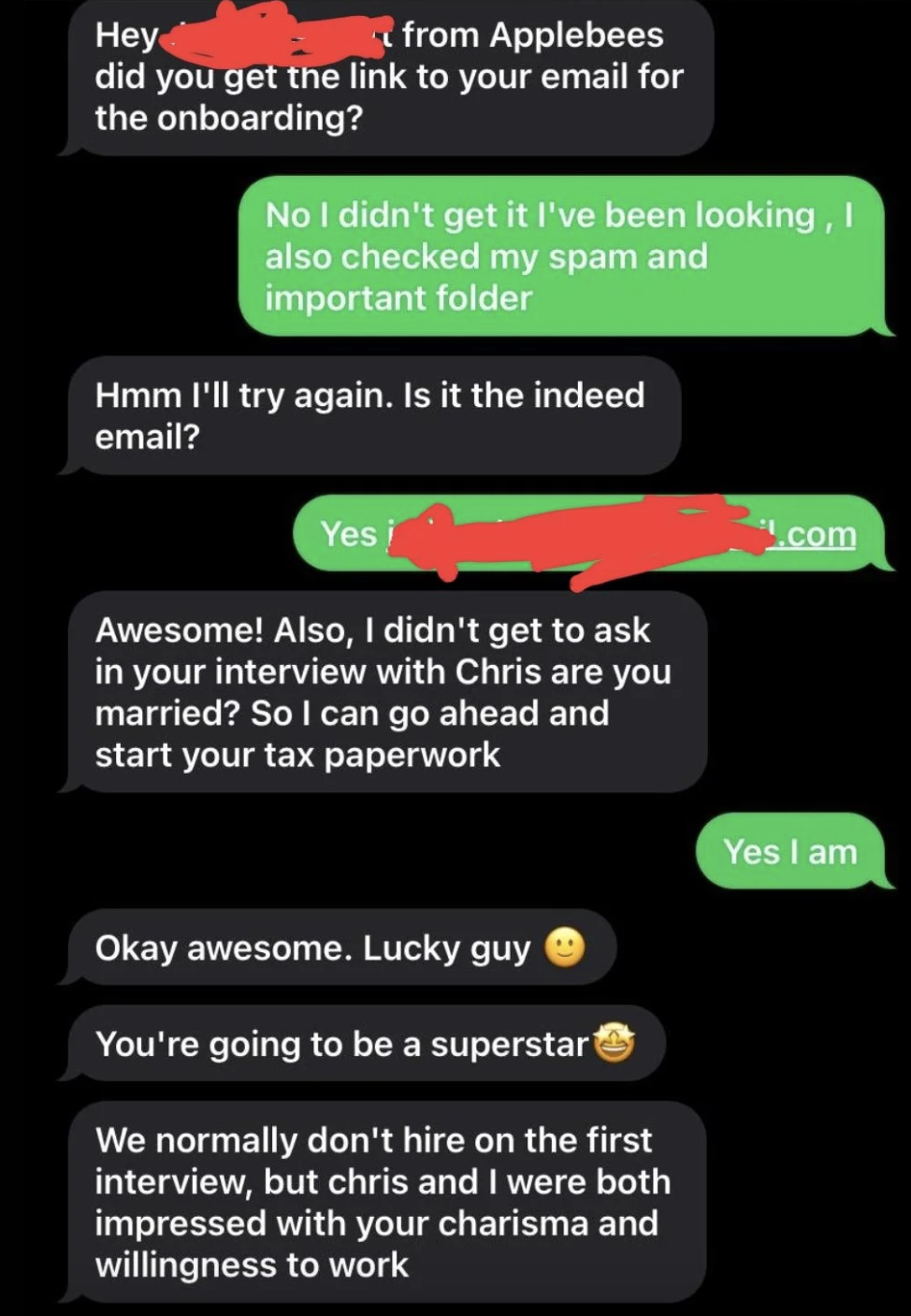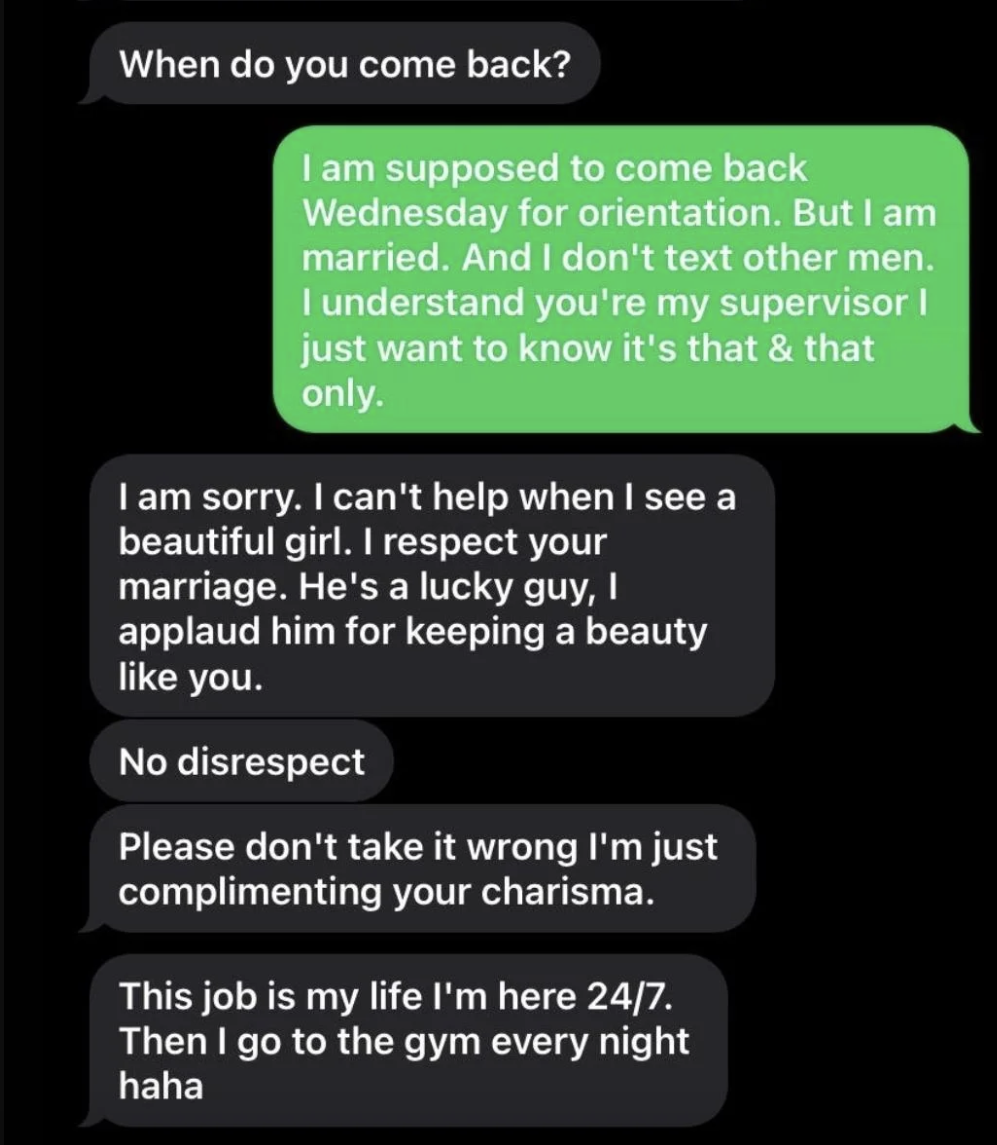 11.
This boss who expects people to be able to plan their pet's untimely death: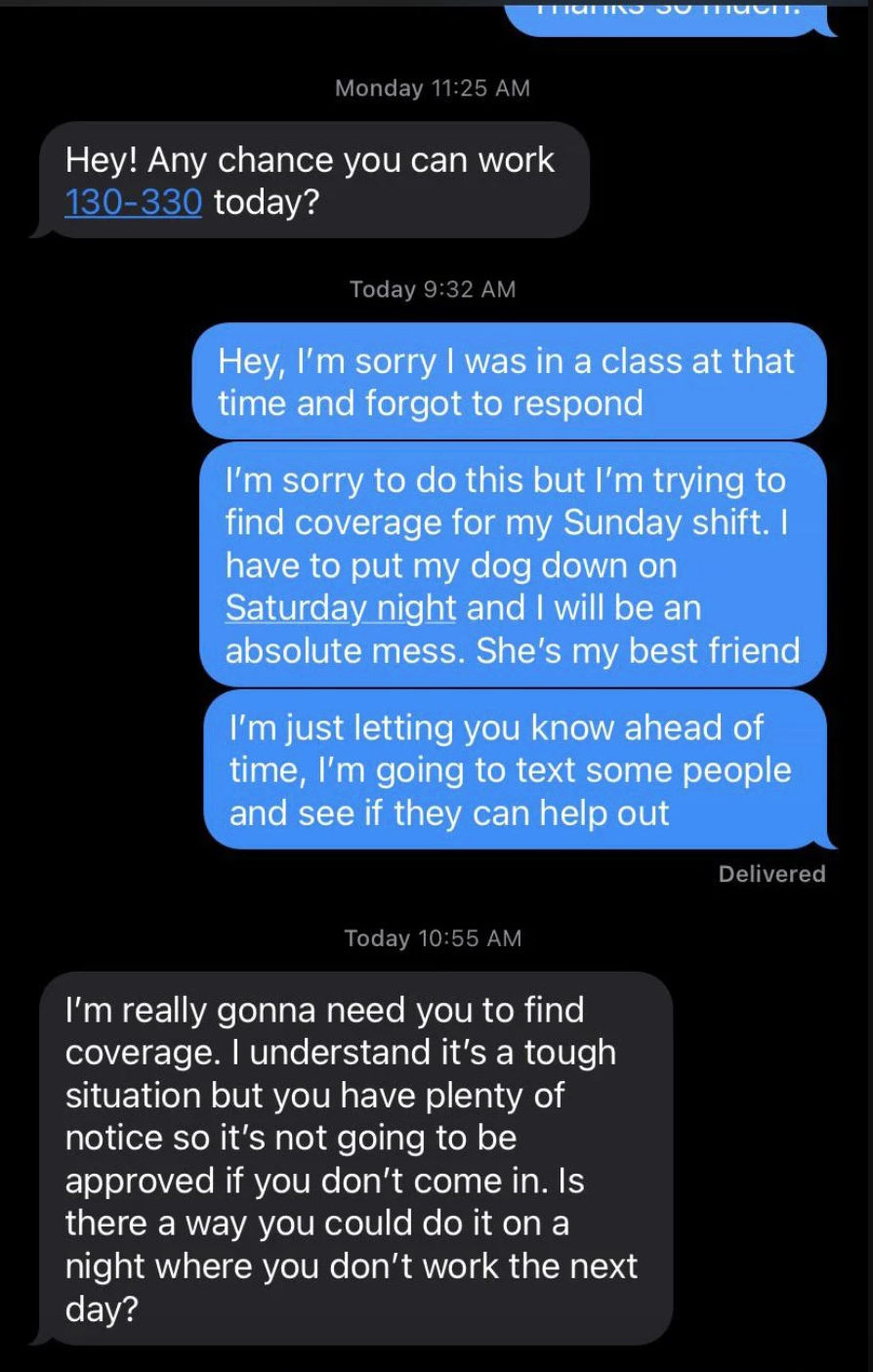 14.
This boss who took back their offer after an employee dared to ask how much their pay would be: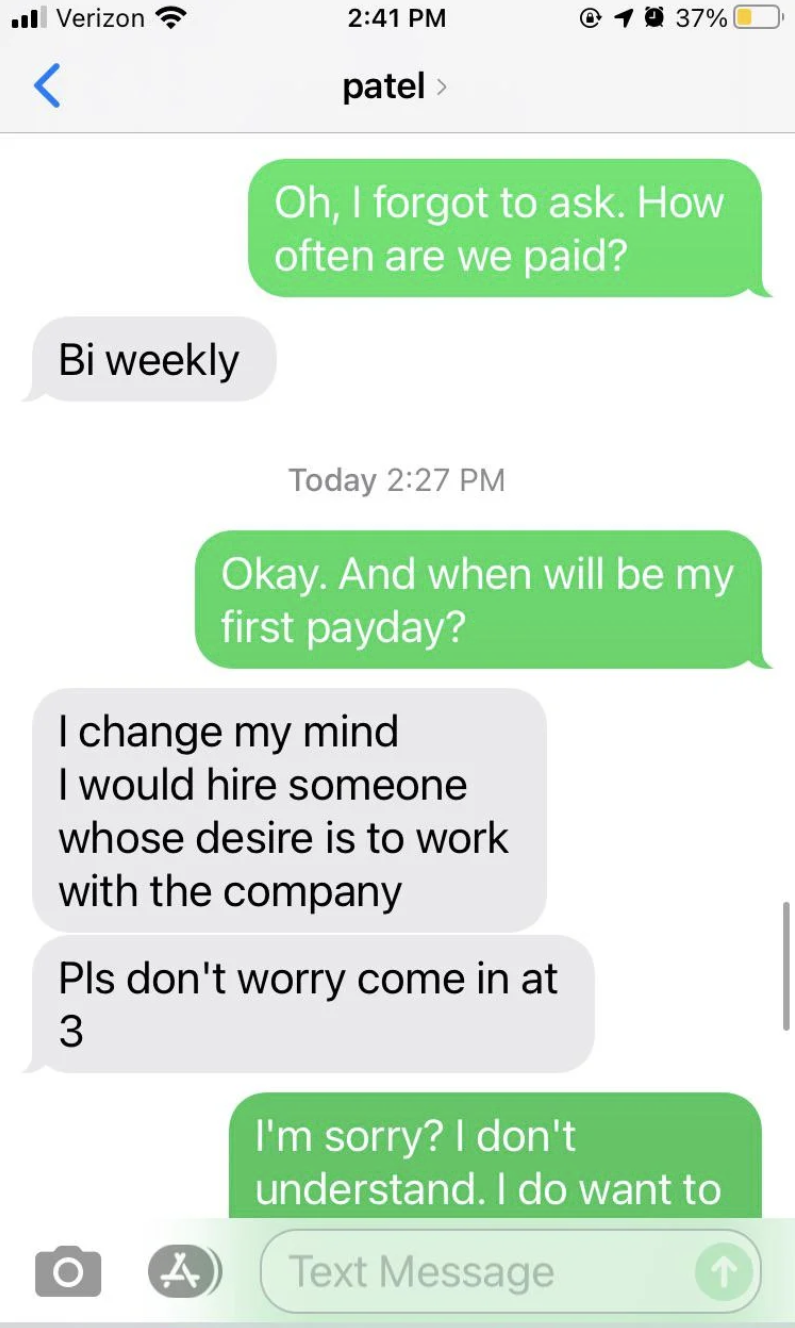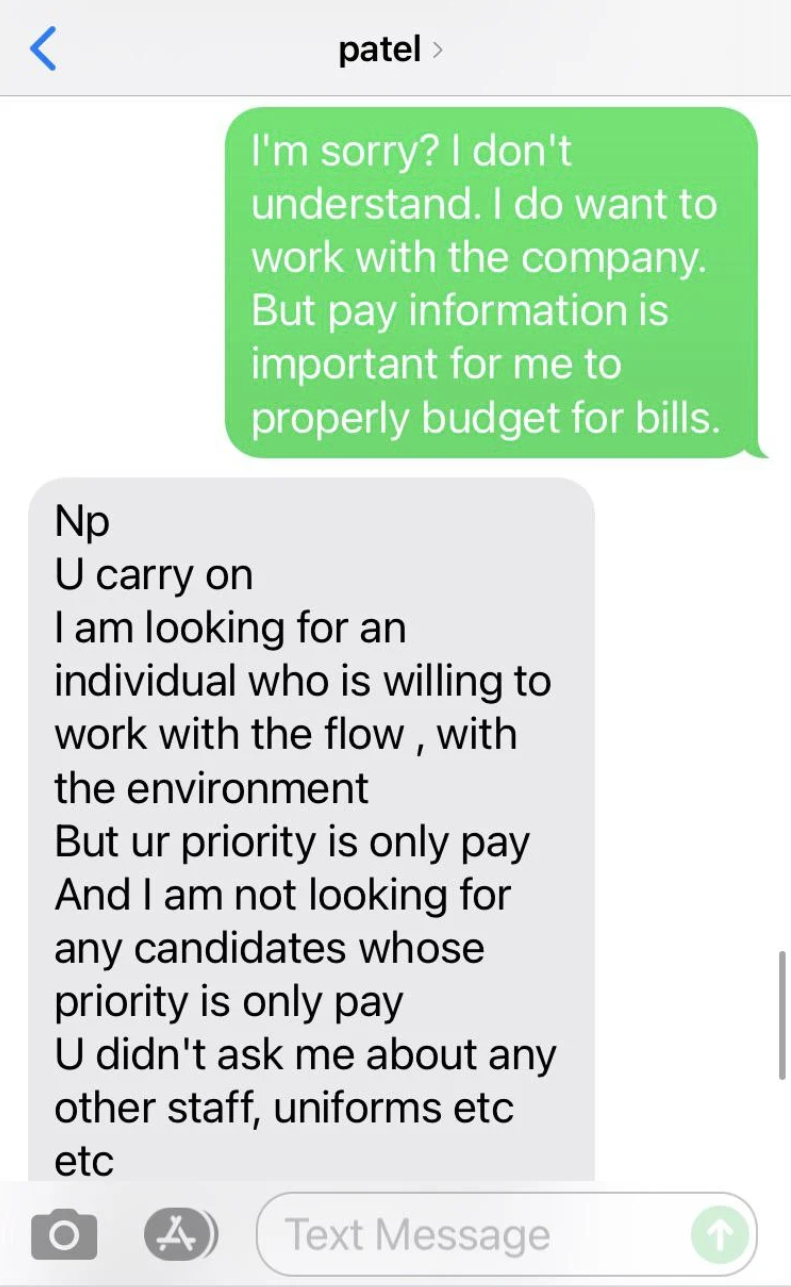 Have you ever got a wild text from your boss? If you're comfortable sharing, tell me about it in the comments.