When salon owner Ray Lin Howard was boarding a flight with her family from Seattle to Fairbanks, Alaska, she said that no security guard, TSA agent, or flight attendant commented on her appearance, but after about an hour in the air, a conversation about her body would result in police intervention.
During her flight, Ray Lin told BuzzFeed that she experienced motion sickness and, knowing she had a sports bra underneath, removed her crop top — which would later cause an issue.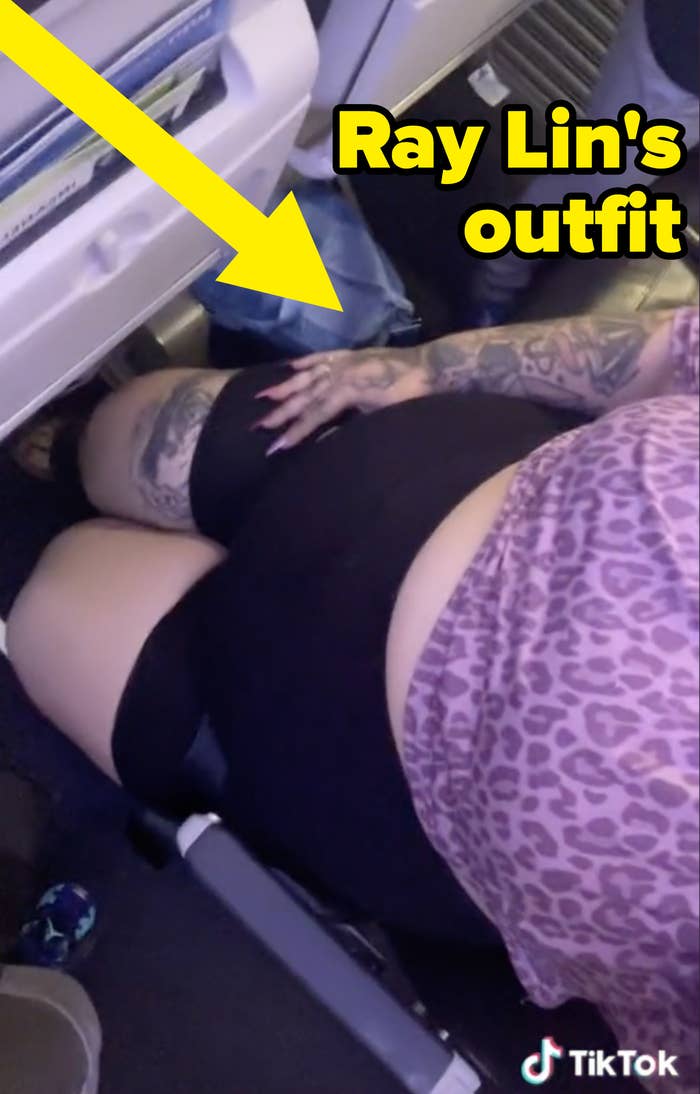 "You're not in any criminal trouble, there's nothing like that," an officer can be heard saying in a now-viral video Ray Lin took in the room. "We're just trying to get your side of the story versus what they're saying. ... I know what you're saying, but they have the policy and stuff they have to follow. ... We're just trying to investigate and see if any crimes occurred, [and] from what I am gathering, there were not."
Near the end of the video, which was cut off to accommodate TikTok's time restriction, viewers can hear the officer allude to being told by attendants that there was someone on the flight who refused to keep their clothes on — which Ray Lin confirms was said to her. "I was so mad after that because I knew exactly what was said, and I knew it was a lie."
When reaching out to Alaska Airlines about the incident, a representative told BuzzFeed: "We're in contact with the guest. We're committed to finding out what happened and taking the appropriate actions. It's our goal to provide caring service to all of our guests. When we don't live up to that goal, we do everything we can to make it right."
Following the ordeal, Ray Lin said she was refunded for her family's tickets and offered a discount code for future travel. After posting an update on her story — including the airline's offerings — a representative called her and further offered free flights.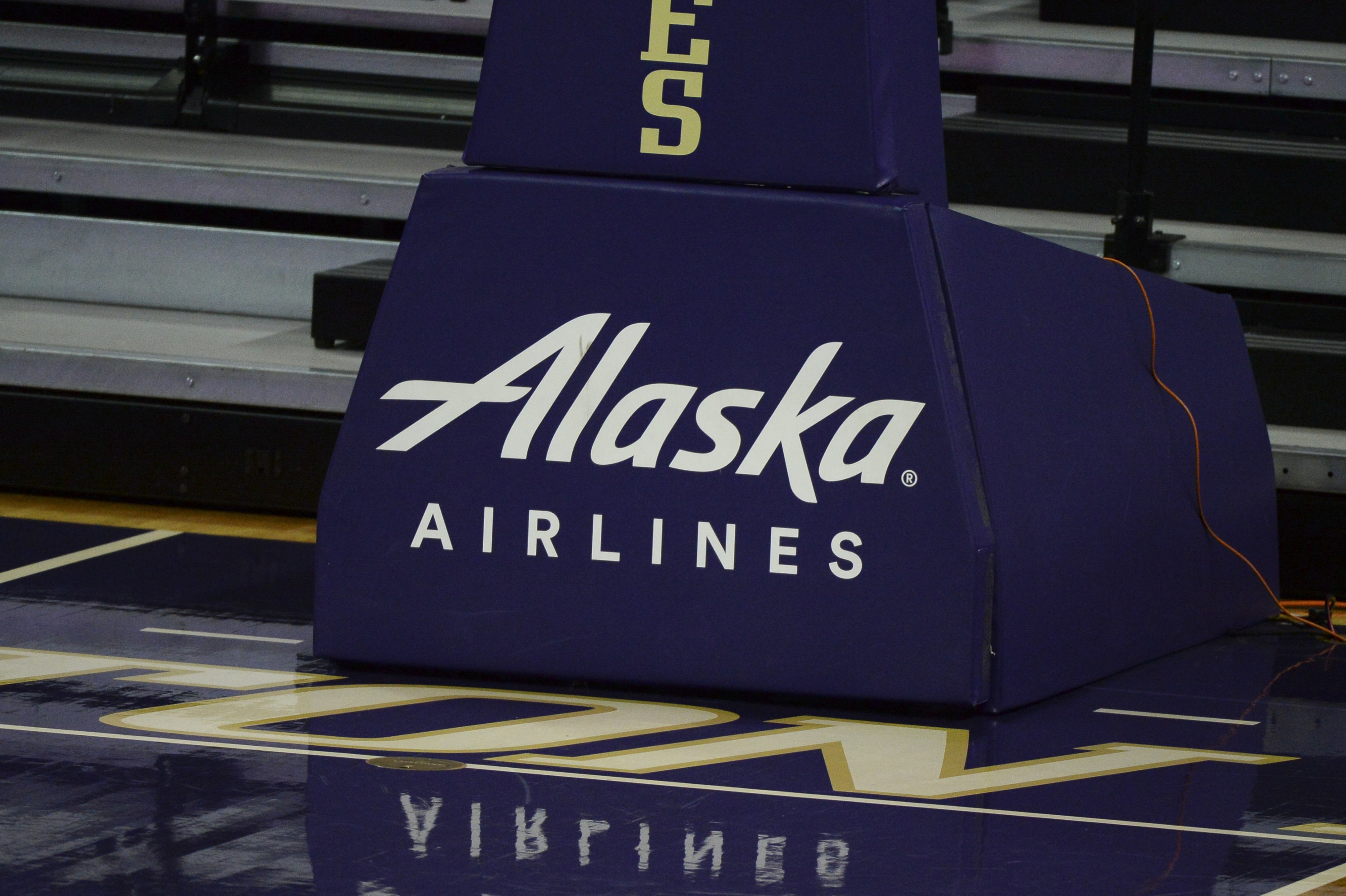 "I didn't accept anything from them," the 33-year-old said. "Some free flights and a discount code is a slap in the face for what they put me through in front of my family and my 6-year-old child. You can't do that to people and then cover it up with some free flights. Absolutely not."
"I think they didn't like seeing a fat person dressed the way I am — I was kind of slut shamed and fat shamed at the same time," she continued. "It's crazy to try to tell people that midriffs are against the dress code when that isn't true."
Nearly 27,000 people commented on Ray Lin's original post, and many expressed their distaste for the situation with consideration to their own experiences having successfully flown while wearing either a crop top or sports bra.

And as you scroll, you'll see that many agree with Ray Lin's analysis. They believe she was targeted for her size and appearance: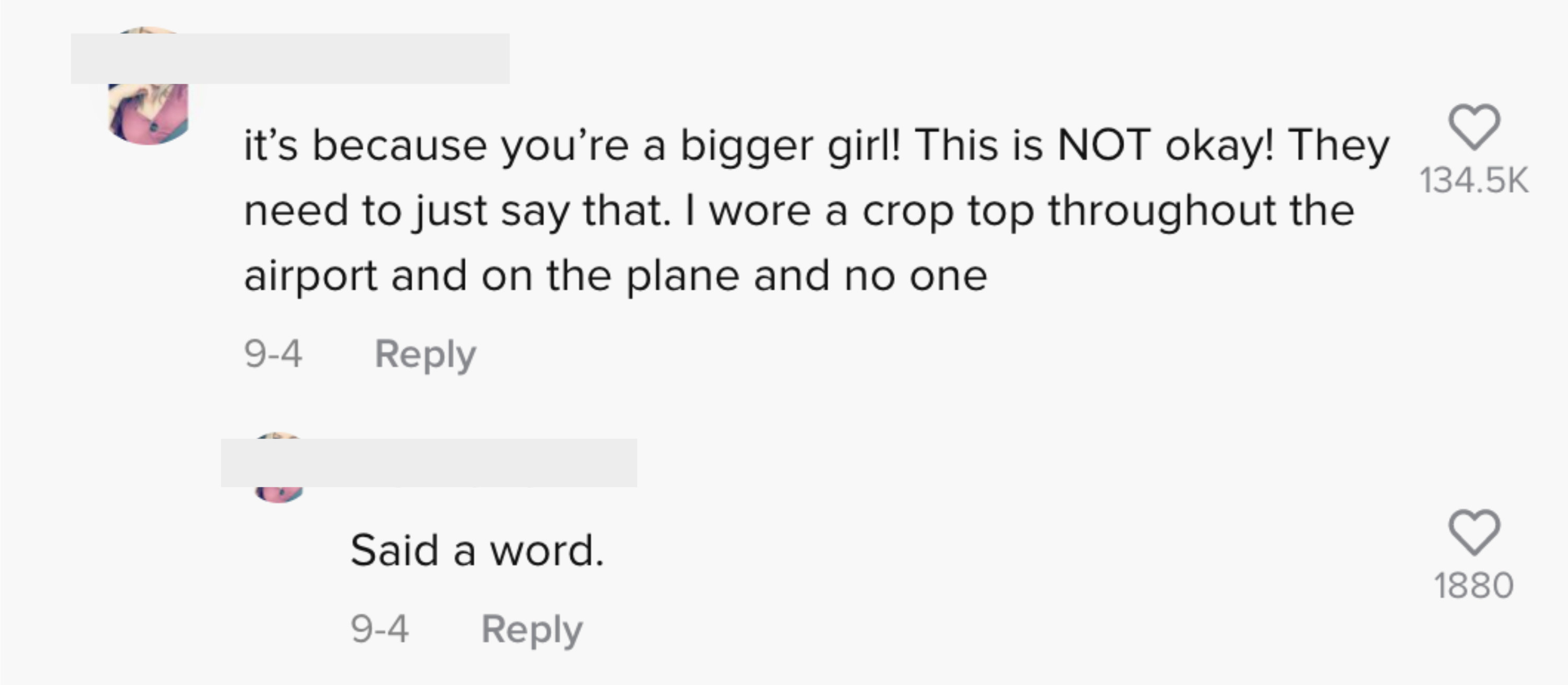 When it comes to airlines making plus-size guests feel comfortable instead of ostracized, Ray Lin pointed to Southwest Airlines' Customer of Size policy, which invites guests to purchase an additional seat to accommodate their needs — this also helps the airline keep track of remaining space while selling tickets. Then, with all heads counted, the guest can call and request a refund for the extra ticket while keeping their additional space.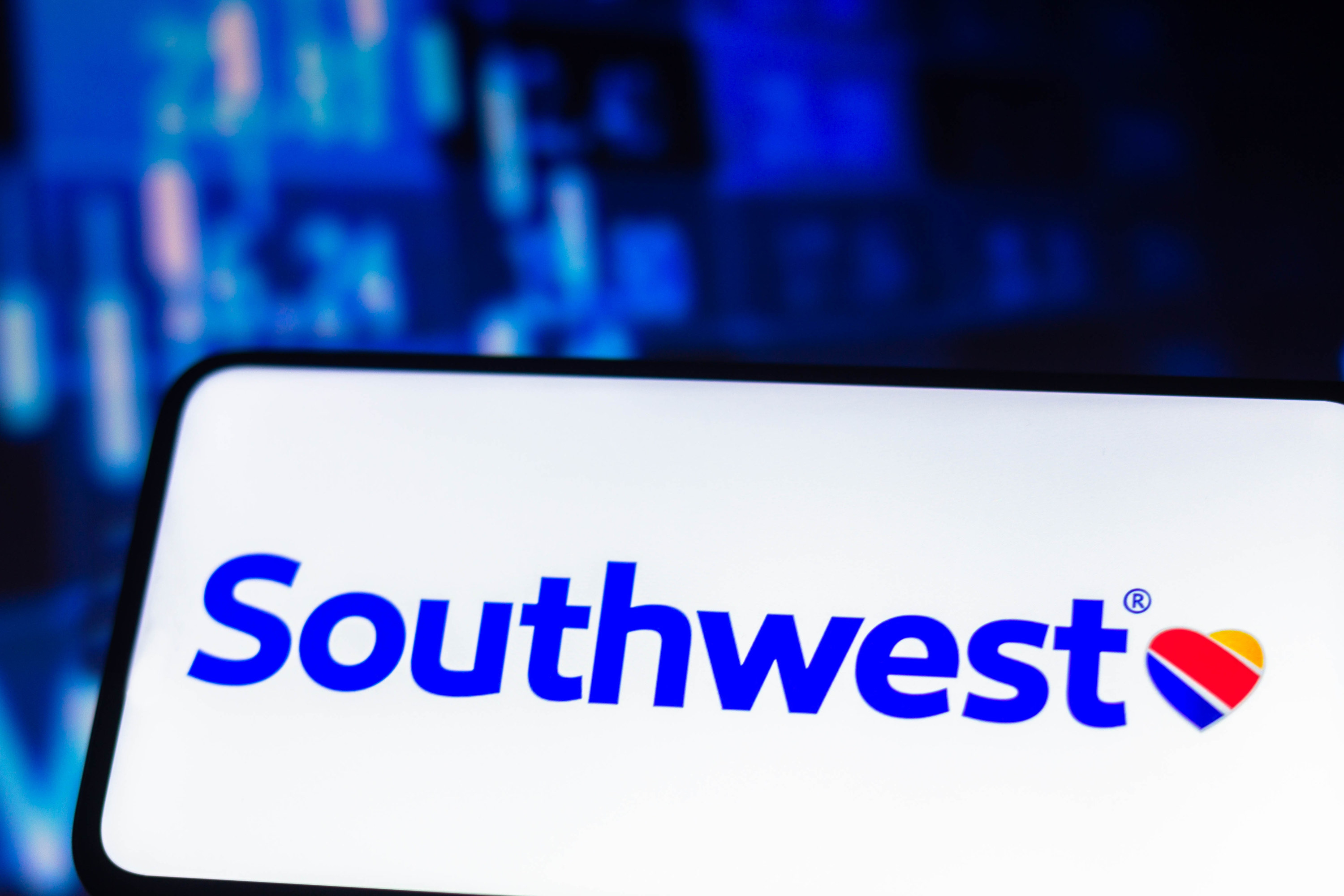 "Something like [Southwest's policy] is not a bad place to start," Ray Lin said. "There shouldn't need to be a rule to treat everyone equally, but obviously we're getting to a point where common sense isn't working for everyone."