Oh, young love. It's full of cute texts, sneaking out of the house, and maybe even a few ghastly hickeys.
"You want to know what I did?" she asked. "You're going to take a metal whisk and you're going to whisk your neck like some freakin' Sunday morning eggs. OK? You're going to whisk it [for] five minutes. That's all it took!"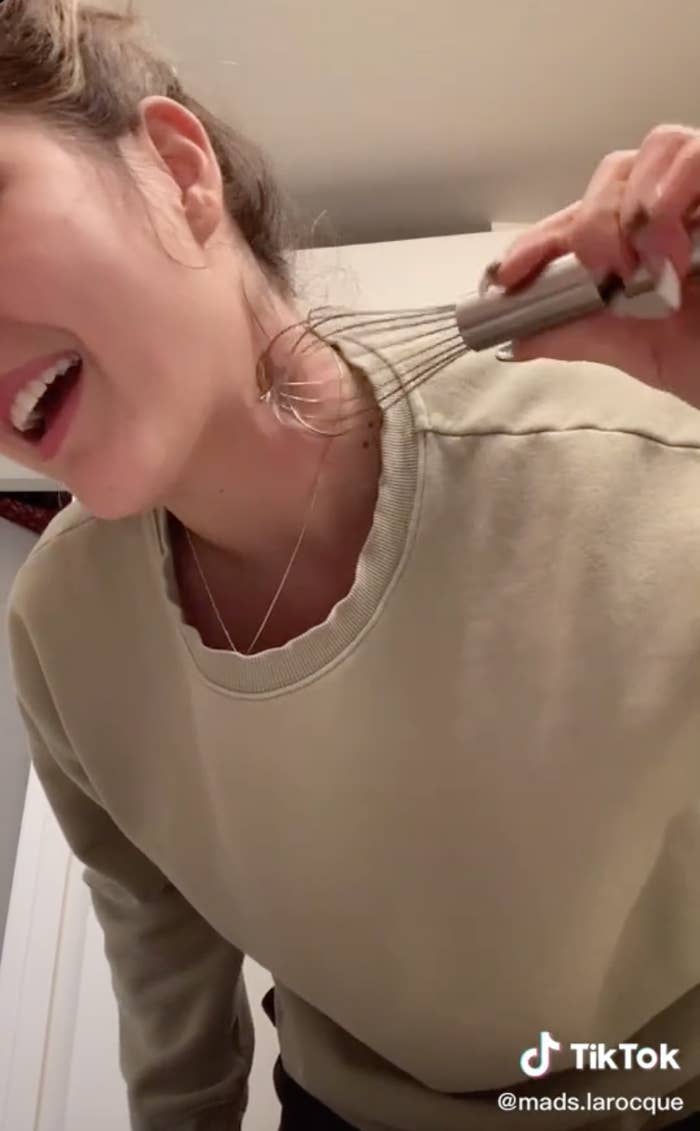 The before and after speaks for itself:
"I'm setting a timer on my laptop for five minutes. I'm going to whisk my fucking neck...and see if that shit actually works," Spencer shared before concluding with: "Bitch it works, it works!"
Tens of thousands of viewers ran to the comment section to share their surprise and say that they'd be saving the tutorial for a rainy day.



After watching both videos, we had to see if this tutorial was really worth the hype. So, BuzzFeed spoke to Dr. Vicki Chan, who regularly posts medical facts and shares behind-the-scenes glimpses into life as a doctor on TikTok.
When breaking down the science behind why whisking helps remove hickeys, Dr. Chan said, "A hickey is a bruise, which is just old blood under the skin. So...by 'whisking' it, you are kinda breaking up and spreading the blood around. You can't make the blood go away completely, but it'll look less pronounced."
"I think it's fine," Dr. Chan shared after laughing about the fact that her day consisted of answering our hickey-related questions.
You heard it, folks! The whisking hack is doctor-approved. Now go give your partner some love.