This Family Tipped Their Waiter With A $25 Amazon Gift Card, And It Started A Massive Conversation About Whether Or Not This Was OK
"Holidays left us broke."
Shortly after the holiday season, siblings Kaitlyn and Gustavo Lombera, as well as their older sister, were hit with a craving for Korean BBQ. So, the group dined at a local restaurant and, when the bill arrived, Gustavo searched his wallet for a tip to leave the waiter. However, after realizing he had no cash on him, one card caught his attention: a $25 Amazon gift card.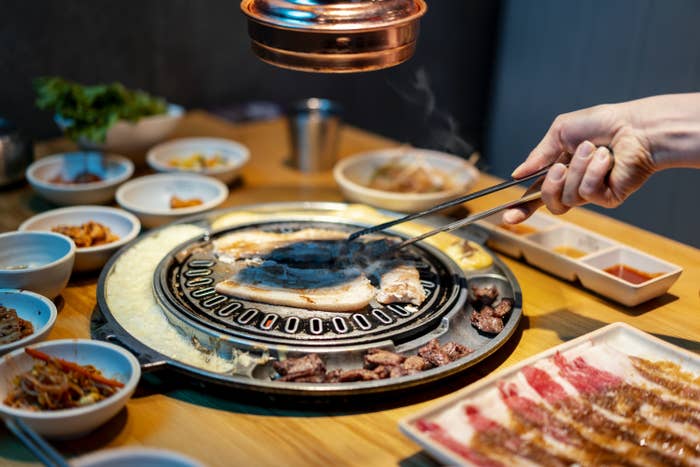 When speaking with BuzzFeed, the family confirmed that Gustavo asked the waiter whether they were okay with him using the gift card before he tipped — to which the waiter said yes and even laughed about the idea.
However, this didn't stop an onslaught of opinions from dominating Kaitlyn's comment section after the video's viewership picked up steam.
Waiters, bartenders, and others across the food service industry came to the family's defense by explaining that they had received gift cards as tips before and loved it:

One waitress also pointed out that the family technically tipped over 20% when you consider their $95 bill. In fact, after doing the math, the tip comes in at barely under 27%.

And, unlike a cash tip, which must be reported as income, gift cards can be accepted by receivers without them being taxed. So, the waiter in this situation will be able to keep more of their tip than they would have if the tip was given in cash.

According to Finder — a comparison website dedicated to helping users make informed financial decisions — around 7% of US adults do not tip wait staff, which equates to about 19 million people. So, one user posed the idea that the Lombera family's tip was better than no tip at all.

On the other side of the debate, some viewers felt that the gift card left little opportunity for the waiter to spend their money on necessities like bills or rent.

And many shared sentiments about the size of the bill — arguing that those who can afford nearly $100 in a restaurant outing should be able to tip.

Others were skeptical about the available balance of the gift card and wondered whether the waiter in the video would actually be receiving the full amount they expected.

And finally, some opinions fell outside the direct argument and instead leaned toward the idea that tipping shouldn't exist in the US to begin with.

Where do you land? Let us know in the comments.