If you've ever scrolled on TikTok, then it's likely you've seen her face before, but if not, allow me to introduce you to 27-year-old bridal stylist Kennedy, who goes by the username @GownEyedGirl.
With over 1 million followers on TikTok and a knack for highlighting wedding dresses that a range of brides would appreciate, Kennedy has become a common face on many people's For You pages. And throughout her time on the app, she's kept up a series imagining how Disney princesses, heroines, and villains might dress on their wedding day.
Each dress encapsulates not only the character's look, but also their personality and mannerisms.

"Disney is one of those things that no matter your background, where you come from, [or] who you are — you've probably heard of it," Kennedy told BuzzFeed when considering the popularity of her series. "I think it makes people feel very connected [and] it's very human to look for things that connect us to one another."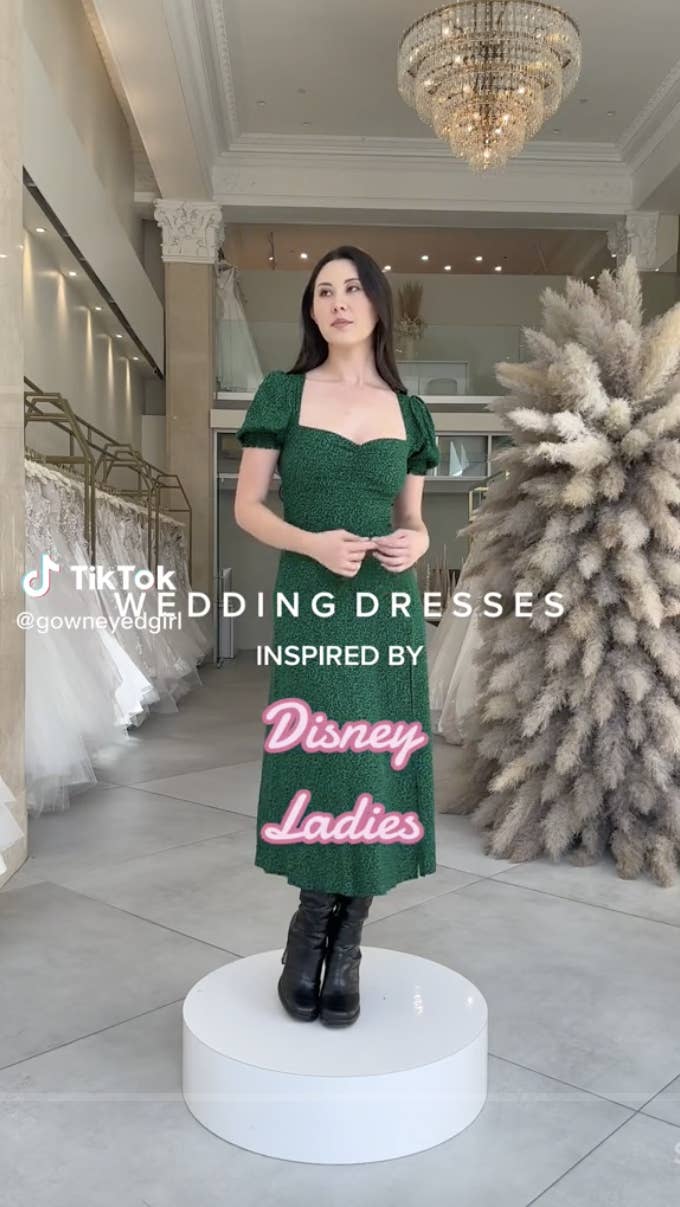 Throughout the last few years, Kennedy styled Queen Elsa...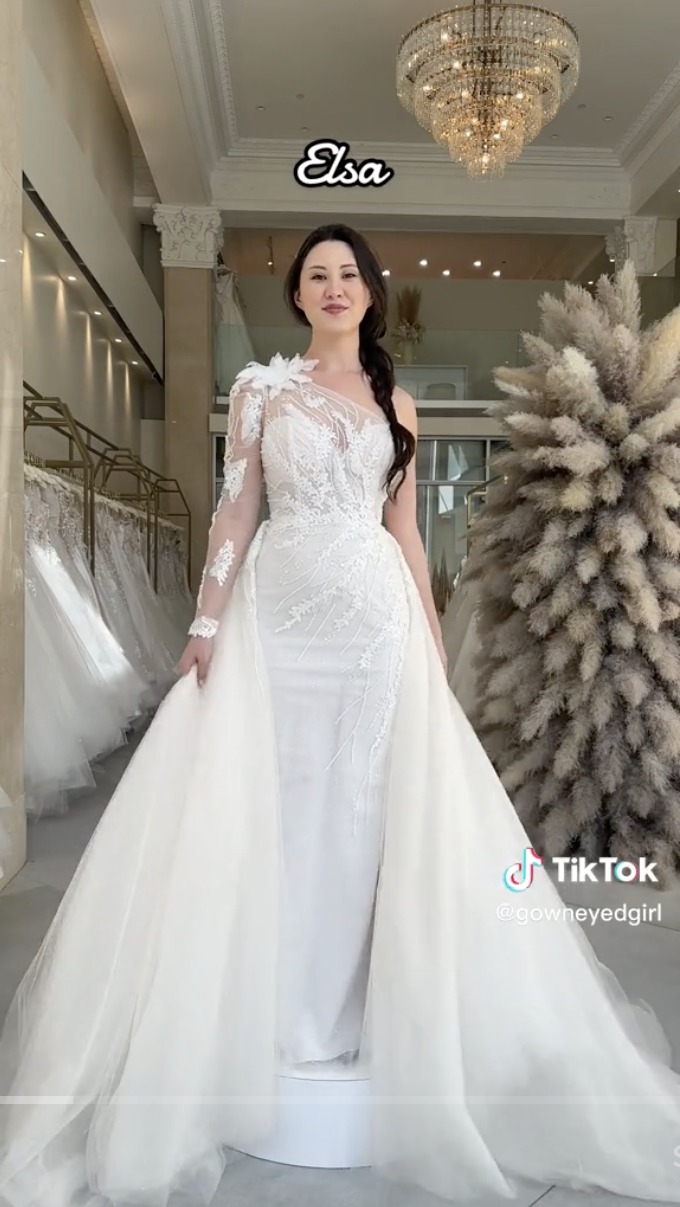 Princess Tiana...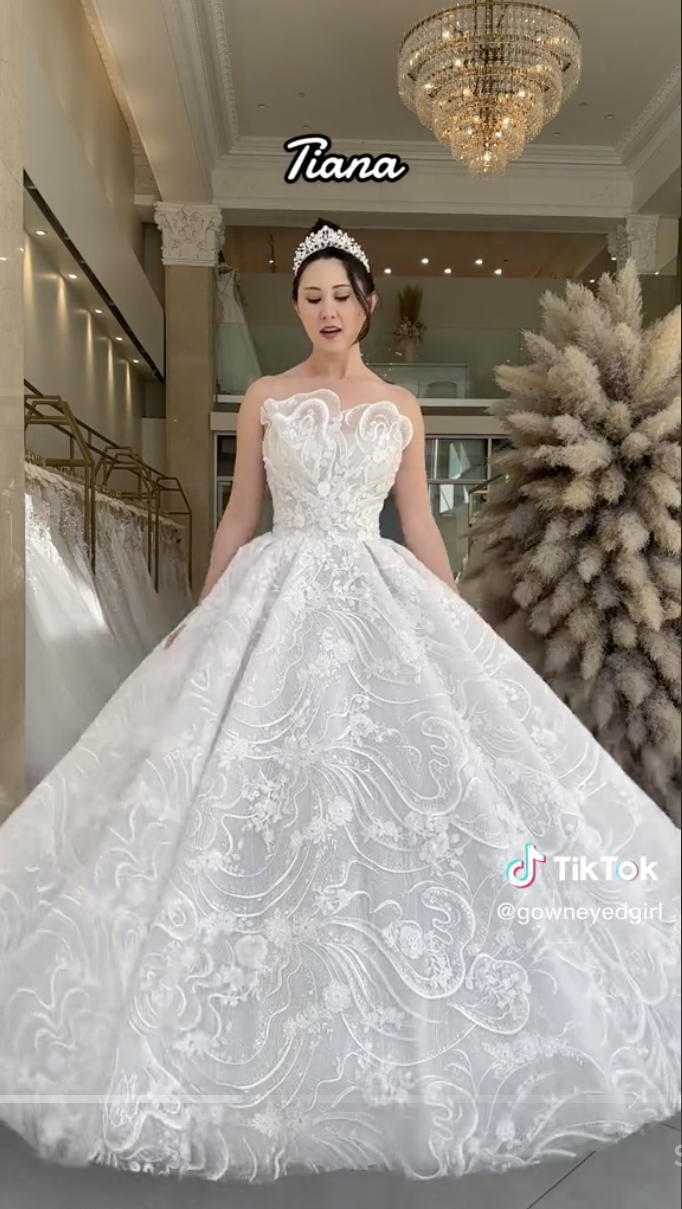 from The Princess and the Frog:
Rapunzel...
Cinderella...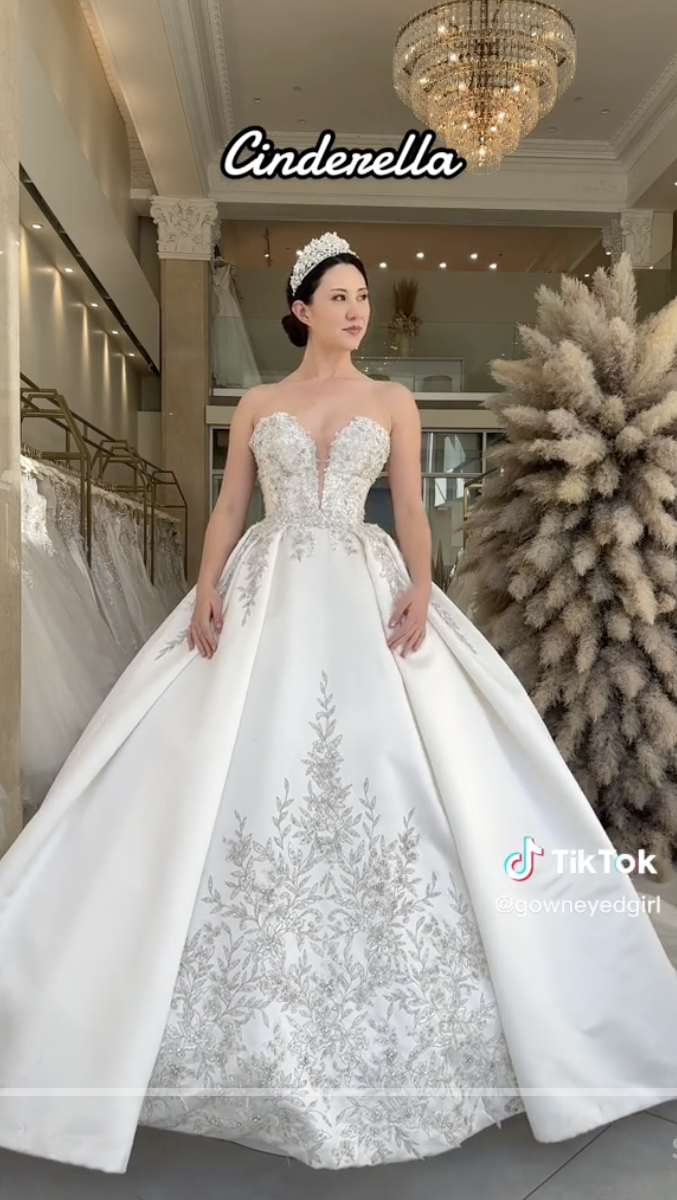 The Queen of Hearts...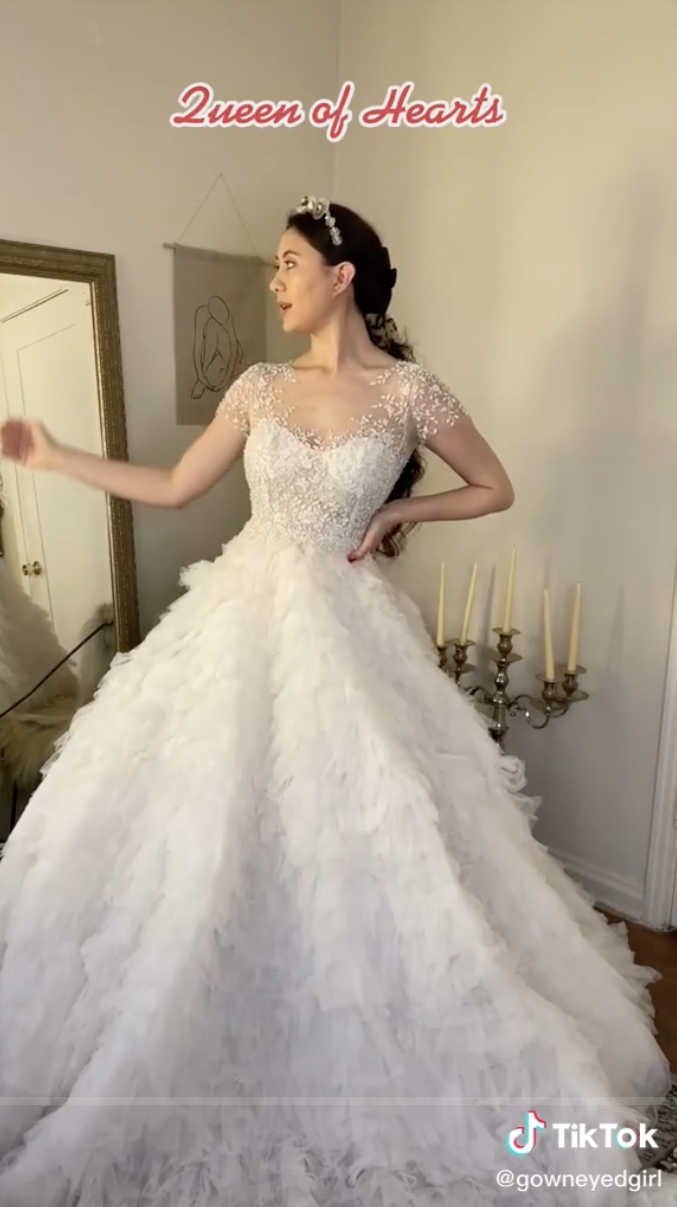 ...from Alice in Wonderland:
Mother Gothel...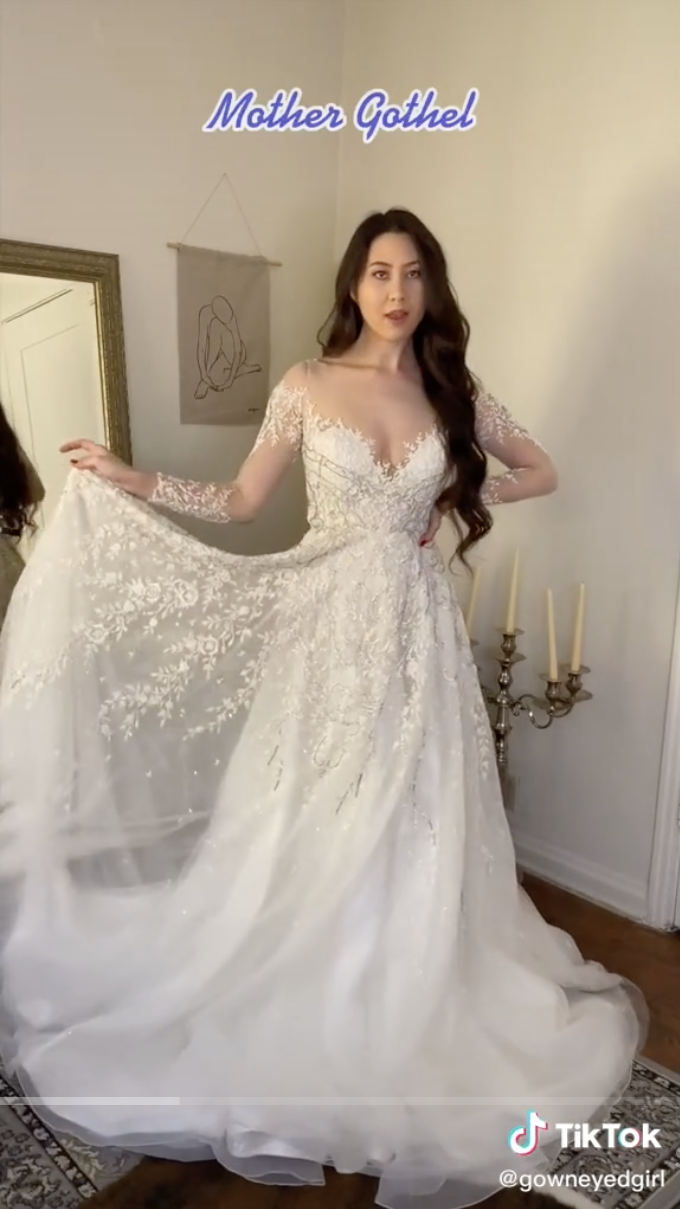 The sea witch Ursula...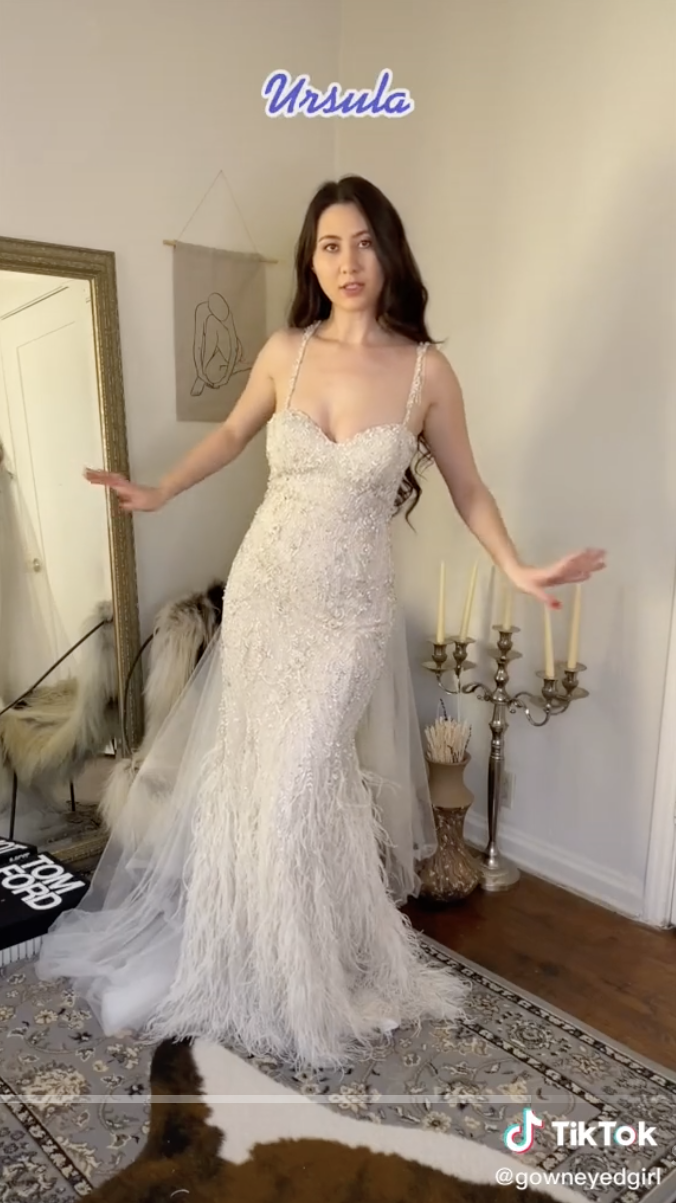 ...from The Little Mermaid:
Cruella De Vil...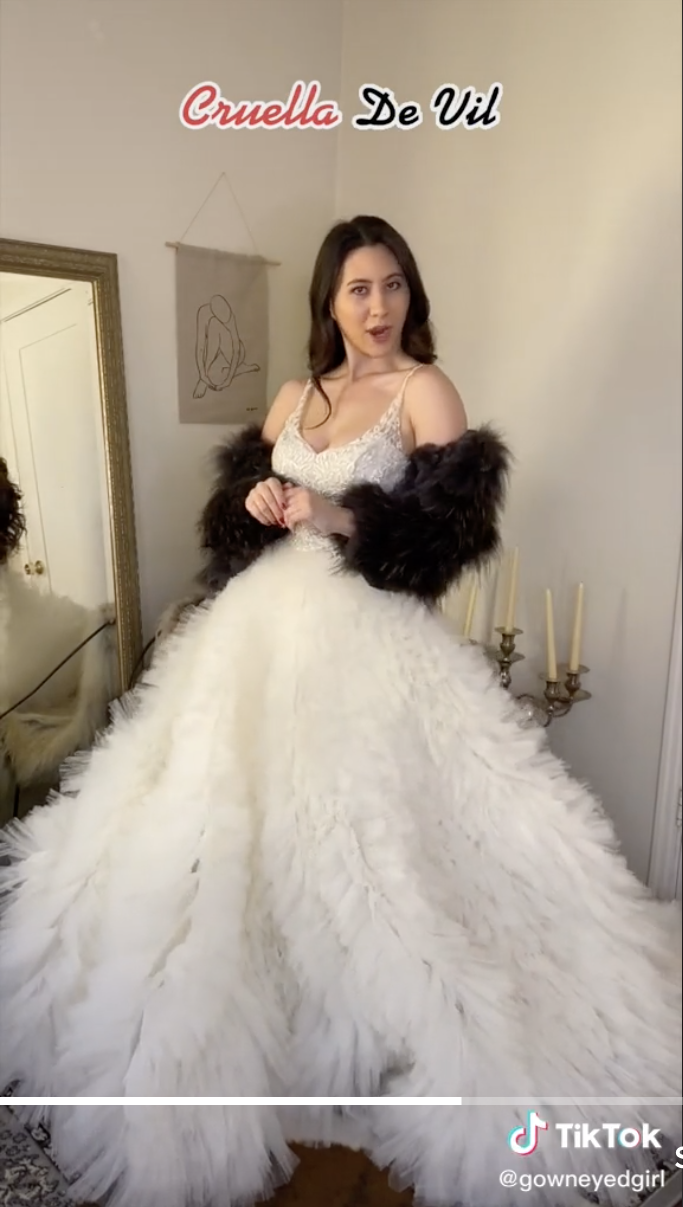 Maleficent...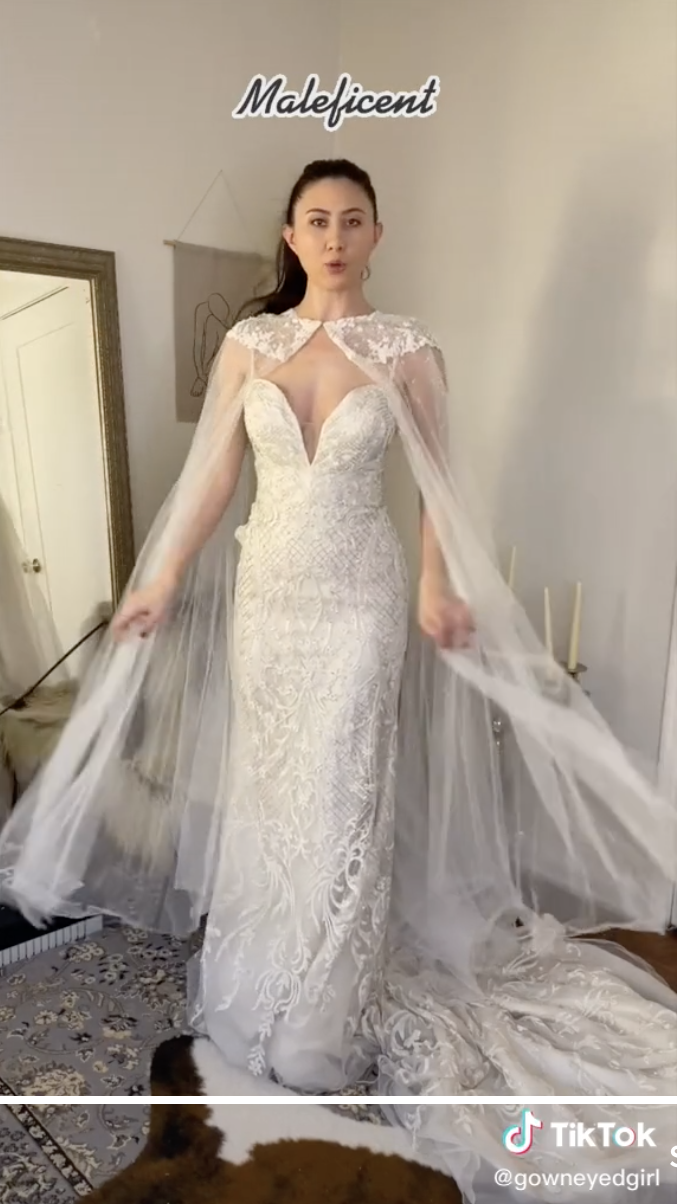 ...from Sleeping Beauty and Maleficent:
Snow White...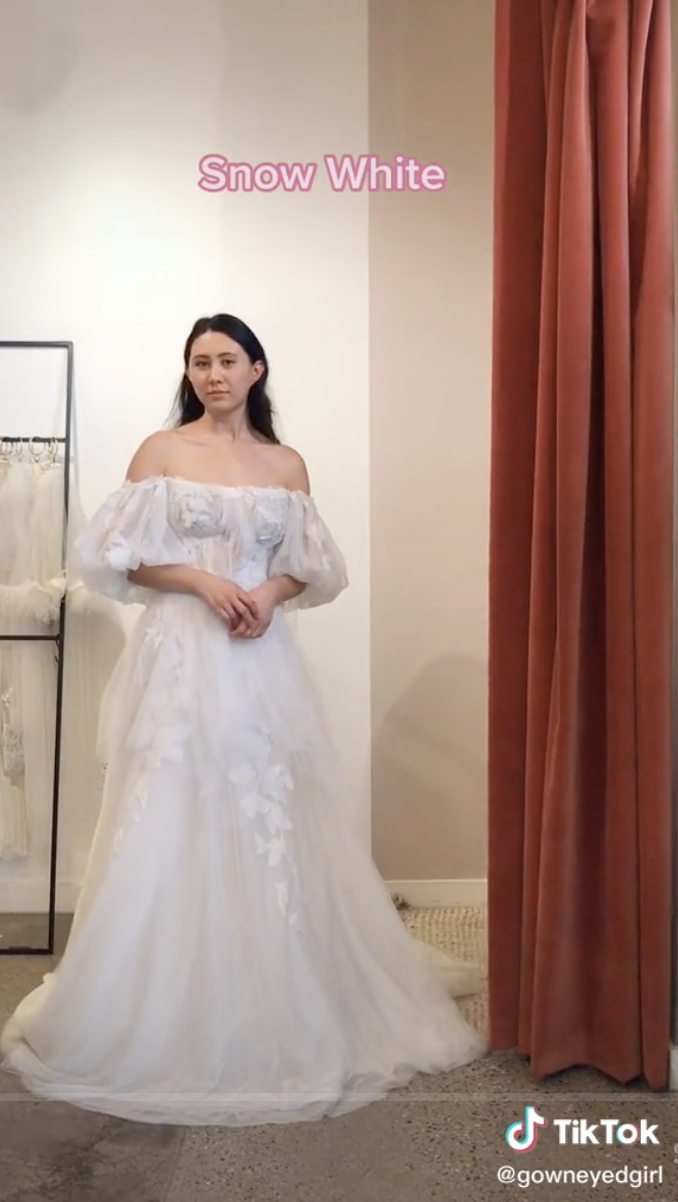 from Snow White and the Seven Dwarfs:
Wendy...
Princess Aurora...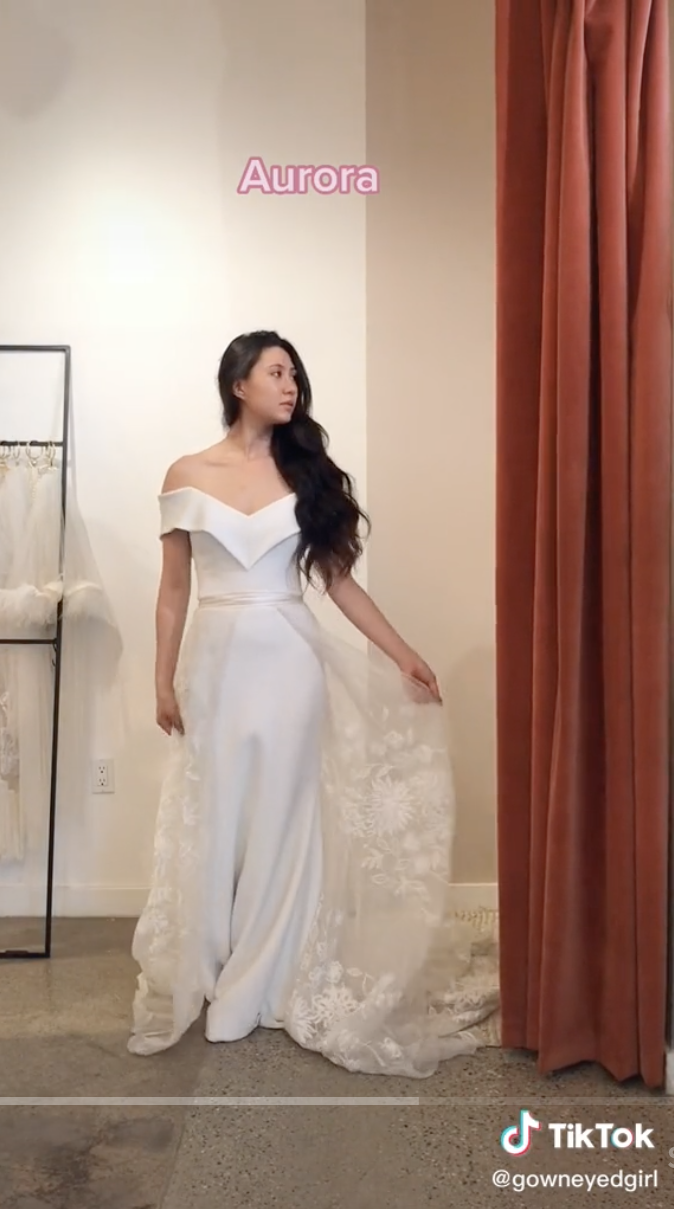 Alice...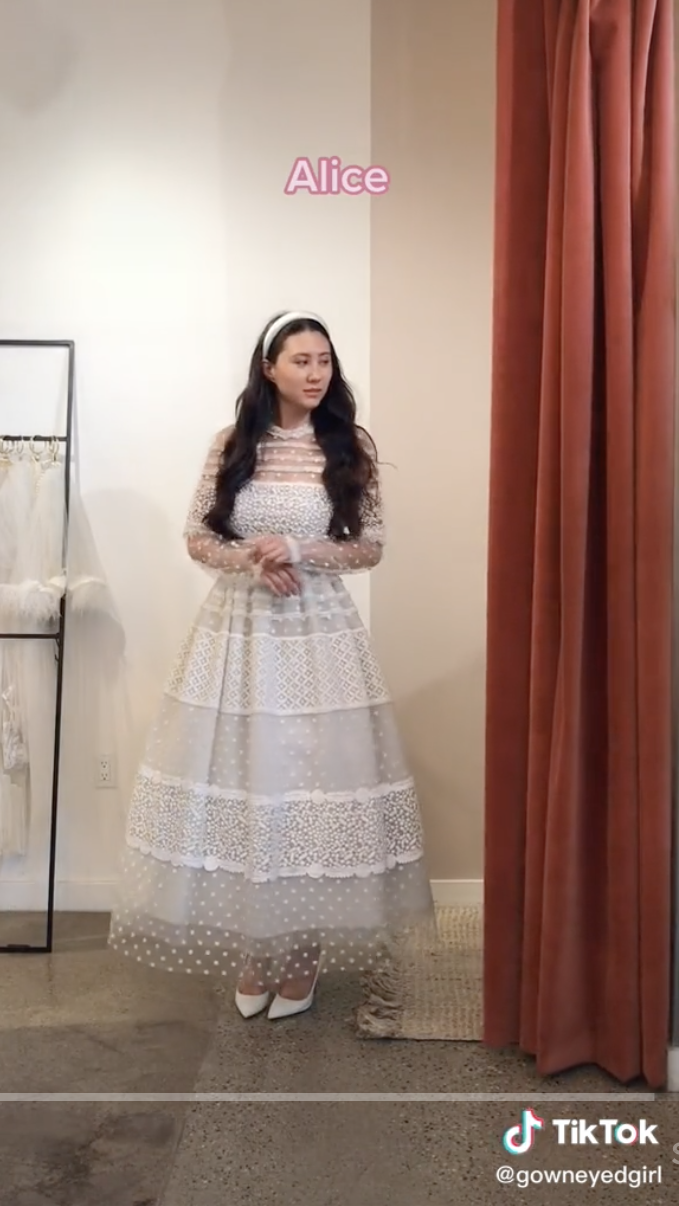 ...from Alice in Wonderland:
Researcher and explorer Jane...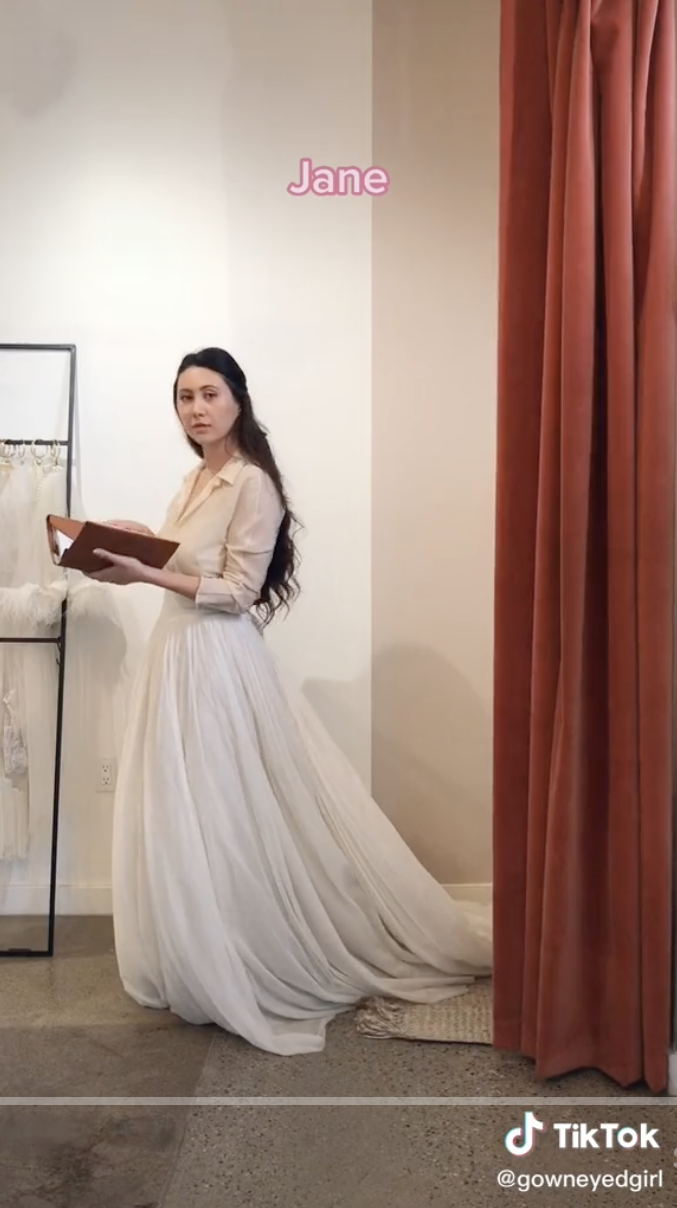 Princess Moana...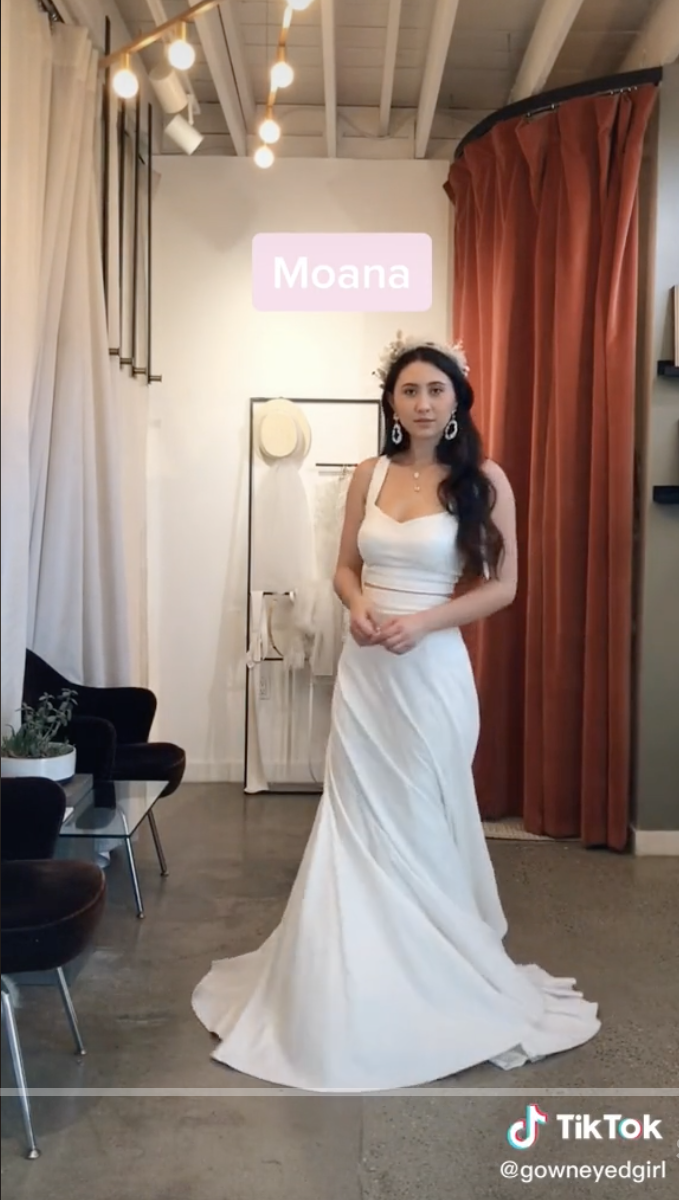 And finally, the fearless warrior Mulan...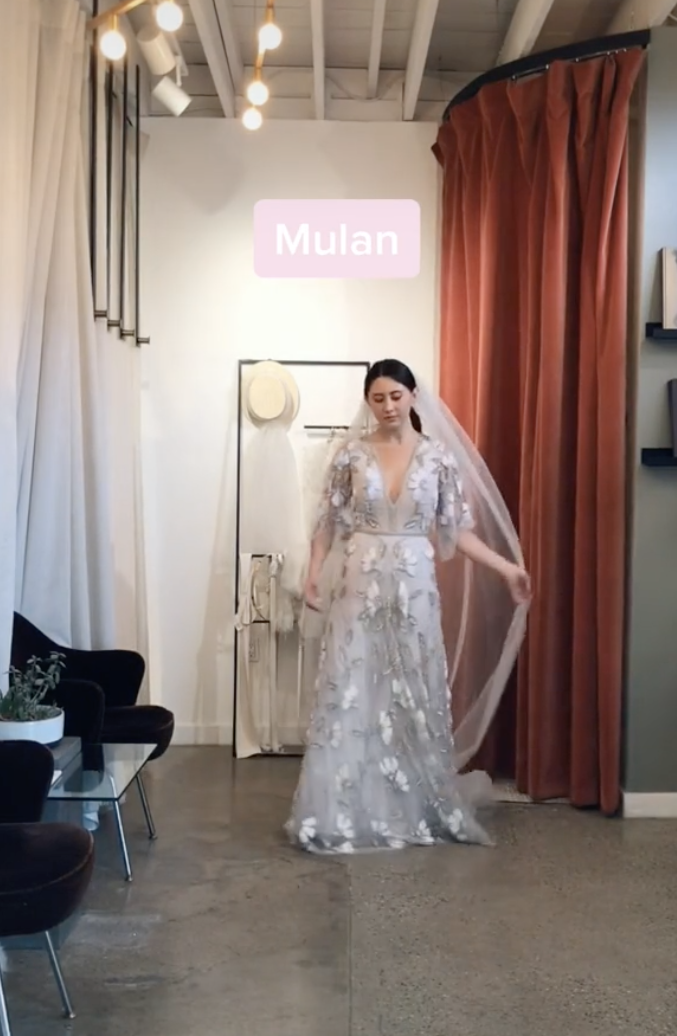 Through her series, Kennedy says that she not only wanted to pay homage to some of her favorite characters, but also demonstrate that there's no shame in princess-inspired bridal gowns. "There was this weird phase from 2016–2020 where people sort of scoffed at the idea that brides wanted to look like princesses on their wedding day. There's absolutely nothing wrong with wanting to not look like a princess, but I find it counterproductive to promote that idea by putting down brides who do."
As a stylist who leans toward alternative gowns, Kennedy strives to show brides with all tastes that there is no shame in any lewk. "I think seeing a non-traditional stylist do a princess-y series helps brides feel more valid in their preferences," she said. "I'm not here to say what's the right and wrong way to do bridal, or even what I personally like and don't like. I'm here to show you how to achieve what YOU want."
If you'd like to keep up with Kennedy, you can follow her on TikTok and Instagram.