Bars across the US have signs in the ladies' room with instructions on how to use their establishment's "safe word." If you're feeling uncomfortable in a situation, whether that be with your date or an insistent stranger, you can go to the bar, use the safe word or phrase, and the staff will see that you get home safely.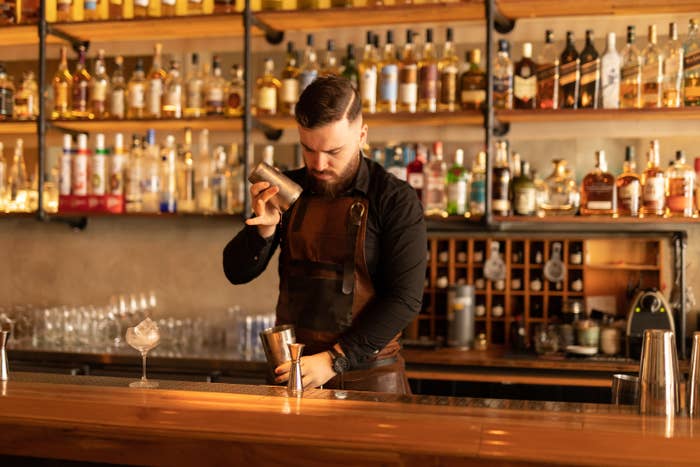 Celebrities like Demi Lovato have publicly supported the use of safety words in bars and have used their accounts to spread information about how to properly use them.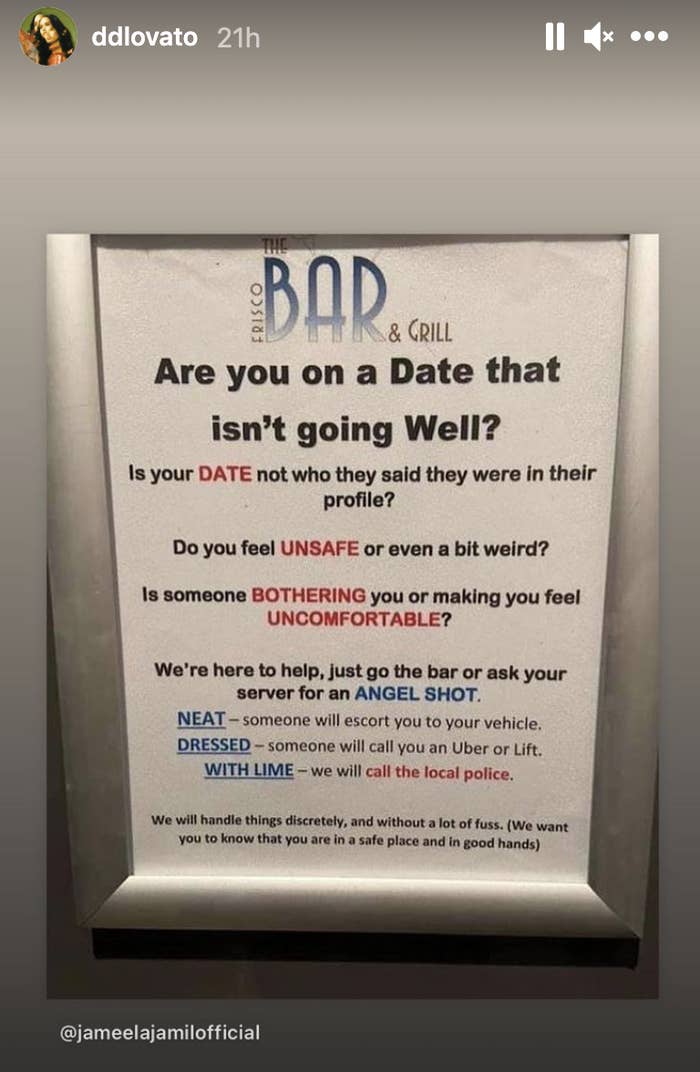 In the video, which has been viewed over 3.9 million times, Smith explains that there are three different variations of angel shot orders to memorize.
In the past, Smith, who has been a bartender for 12 years, had to depend on reading body language to know when a customer might need him to step in. Now, with angel shots growing in popularity, there's a way for patrons to ask for help directly.
"Angel shots...can and do save lives," Smith told BuzzFeed. "Ordering an angel shot conveys a lot of important information without directly saying you need help in front of the person making you feel unsafe."
After reaching millions on TikTok, Smith's video was shared on Twitter, and a few users expressed concern over the information going viral. "But the predators are watching too," one commenter said, and several others agreed, saying they were worried a potentially dangerous person may learn the code words and know what their victim is truly ordering.
"I understand why some people think this information should remain private, however if people don't know this exists, they won't be able to use it," Smith said. "If someone orders an angel shot from me, from that moment on I am not leaving their side and I will stay with them. I will make sure to get them help. So I think the pros of spreading awareness about it outweighs the cons."
Have you ever ordered an angel shot? If you're comfortable sharing, let us know in the comments. Or, if you'd like to remain anonymous, use this form instead.
And if you'd like to keep up with Smith, who shares videos of what it's like to be a bartender on his TikTok account, you can follow him here.