In the wake of a snowstorm and freezing temperatures, Texas is experiencing power outages across the region. Due to a strain on the state's power grid, BuzzFeed News reported that many residents have been left without heat at a time when the wind chill has reached 15 degrees below zero, a record low in decades.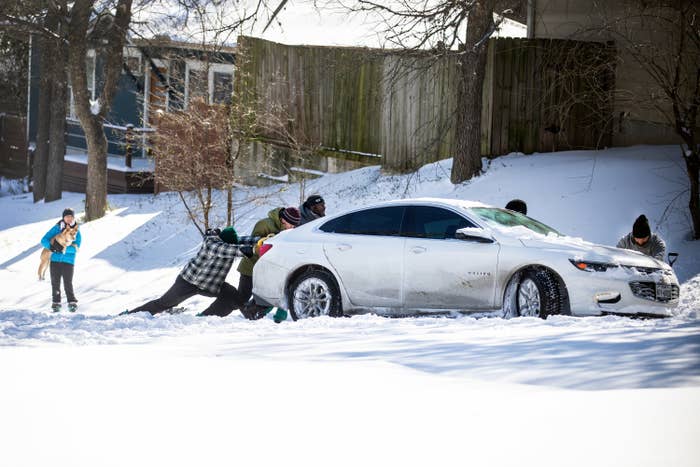 Texans on TikTok have been sharing their firsthand experiences with the subfreezing weather, and it's revealing how unprepared the state was for this kind of impact.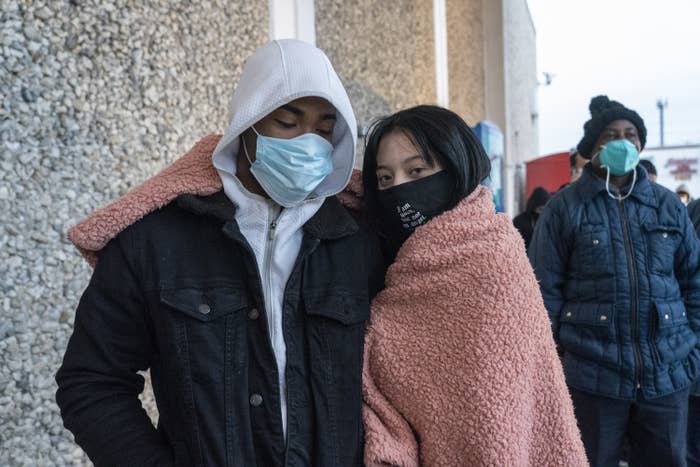 Here are the most eye-opening clips:
"Guys, so this is my house. I don't know what to do. It's all — everything's flooded."
"Busted pipes last night. Texas is a nightmare right now. Nothing is built for these temperatures."
"Yo, look at my daughter's fish tank. Yeah, that fish is dead."
"This is what happens in Texas when the water freezes and you try to drip your faucets."
"Y'all wanna see something fucked up? So I live in Texas, right? There's no power right now, and no heat inside the house. Look at this shit, y'all," TikTok user Luna said before exhaling a cloud of air. "I'm inside my house!"
"When it's zero degrees in Texas."
"They've been telling us for days to conserve energy. My thermostat has been at 60 degrees. I woke up this morning to no power myself. Meanwhile... that's some bullshit. Half the city has no power, it's single digit weather outside, and downtown Houston is lit up."
If you or a loved one lives in Texas and would like information concerning local warming centers or community resources, you can call 877-541-7905.
TikTok videos not playing for you? You might need to change the settings on your device — here's how.