This is Arielle Egozi, a 31-year-old brand advisor and creative director who began pursuing sex work in 2020 when their creative agency lost all of its clients during the COVID-19 pandemic.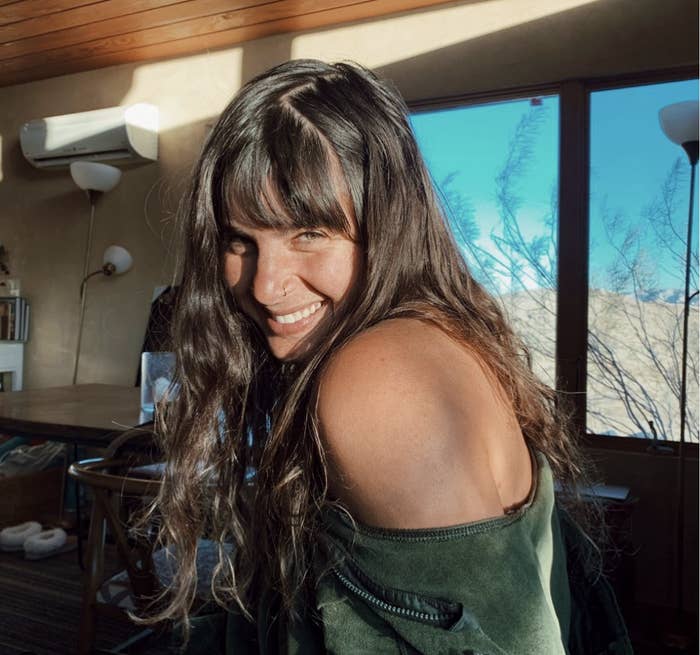 Recently, Arielle, who uses she/they pronouns, went viral on LinkedIn when sharing their self-employment on the app, along with this message: "I left an in-house job with fancy benefits two weeks ago and the reason I could do that was sex work." Because of sex work, Arielle said they gained experience with charging "exorbitant amounts," taking rejection, and setting and holding boundaries. "Why is this different than any other client work?" they asked rhetorically. "The answer I come to, again and again, is that it isn't. So it's now up on my LinkedIn."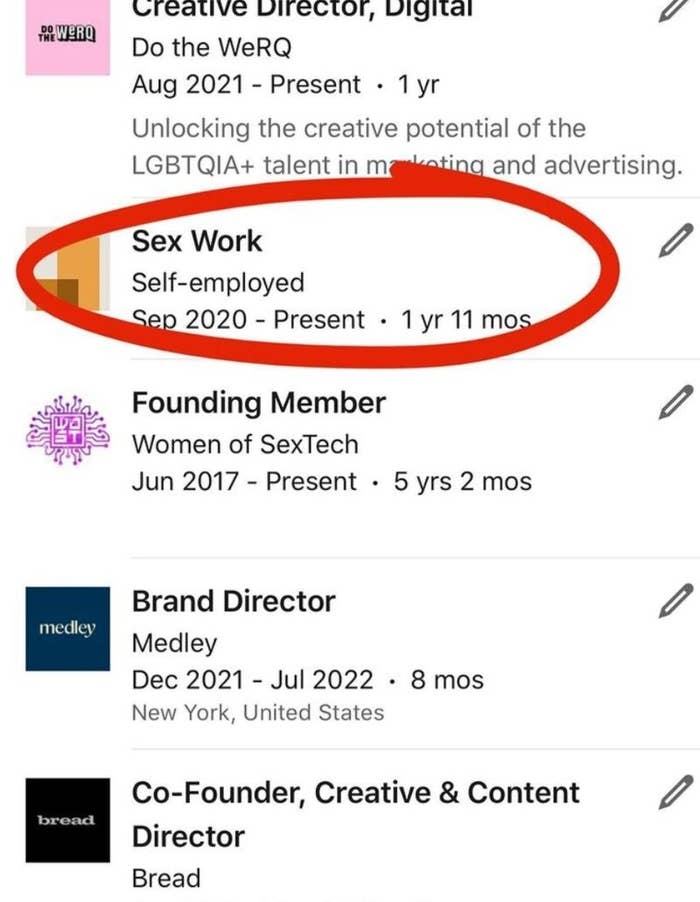 The post spread quickly, amassing over 10,000 likes and even more eyes. However, as one might imagine, a post about consensual sex work did not touch the timeline without receiving an onslaught of protesting comments. "Wow," one user wrote, "way to set back the women's movement by a few years."

Others projected their own sense of morality onto Arielle by suggesting they should feel some level of shame for taking up sex work. "This is a very dangerous game you are playing," someone commented. "You get money, but is it worth looking in the mirror and crying in the shower when you still feel unfulfilled trying to fill a void?"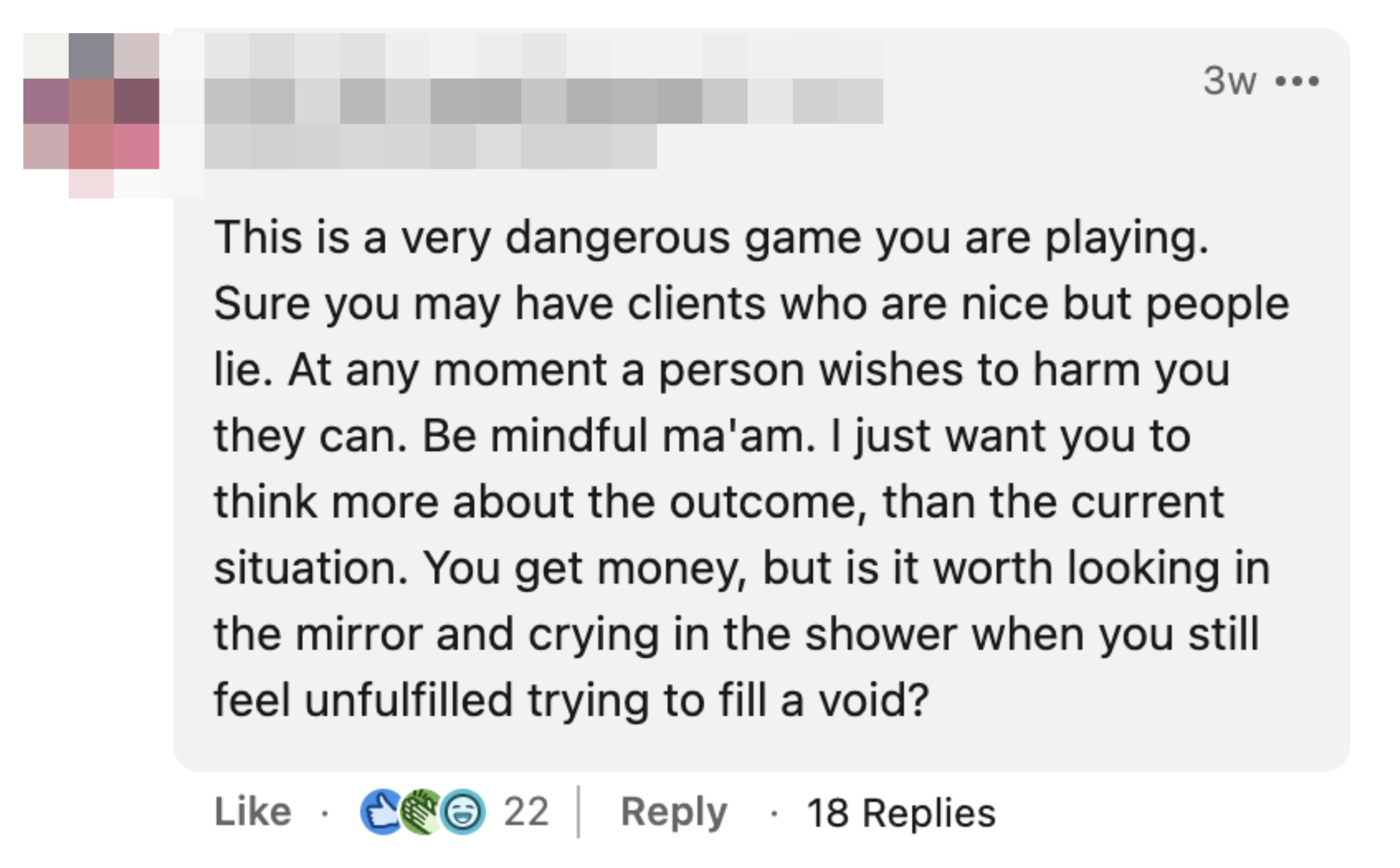 Most backlashers harped on the idea that LinkedIn was not the place for Arielle to promote their work skills when considering the kind of work they developed their expertise from.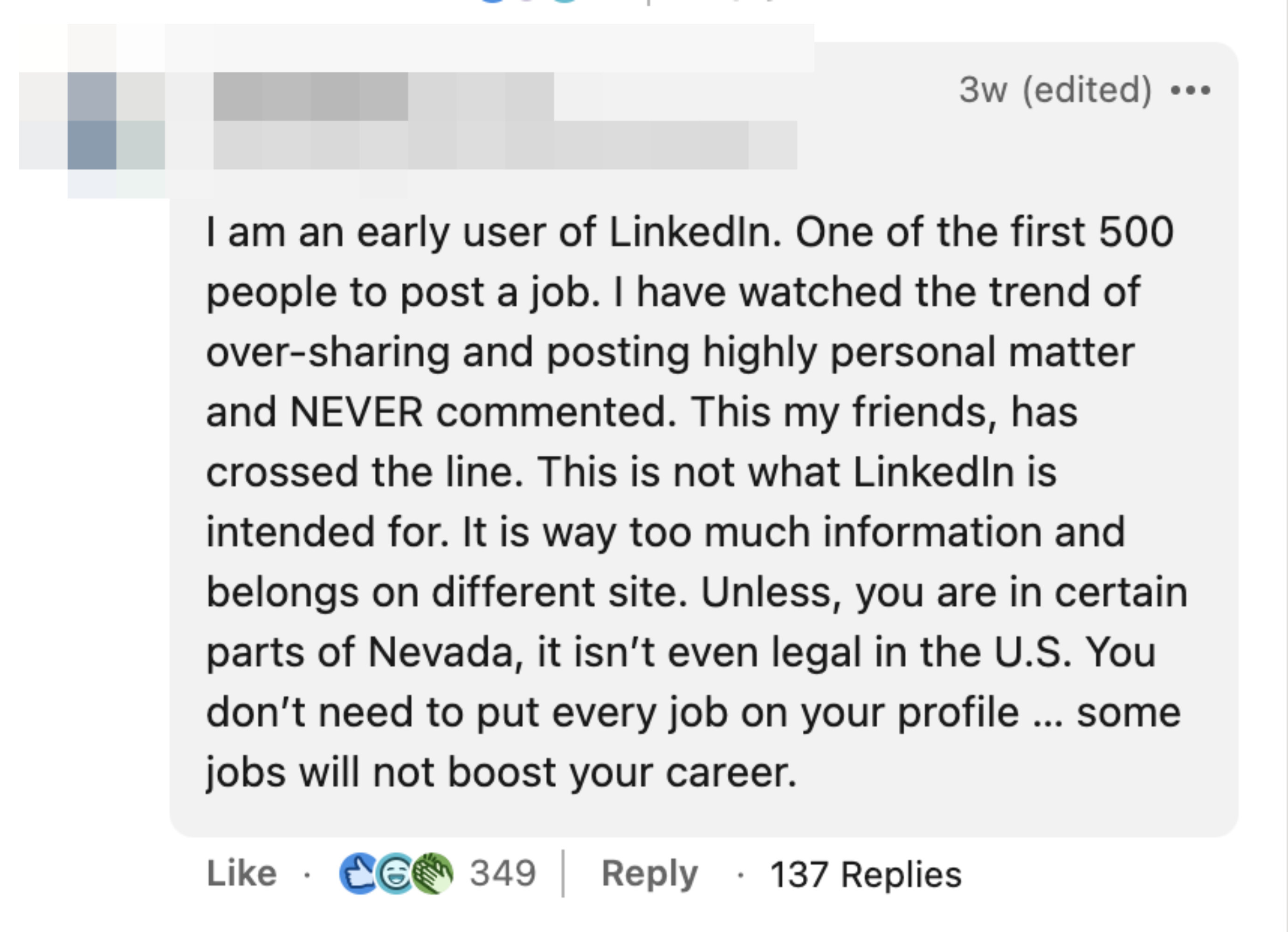 And some questioned the app's approval of the post, posing, "Is there any moderation team on LinkedIn? ... Normalization of sex work, prostitution, sexcamming/sexchatting for money is not ok."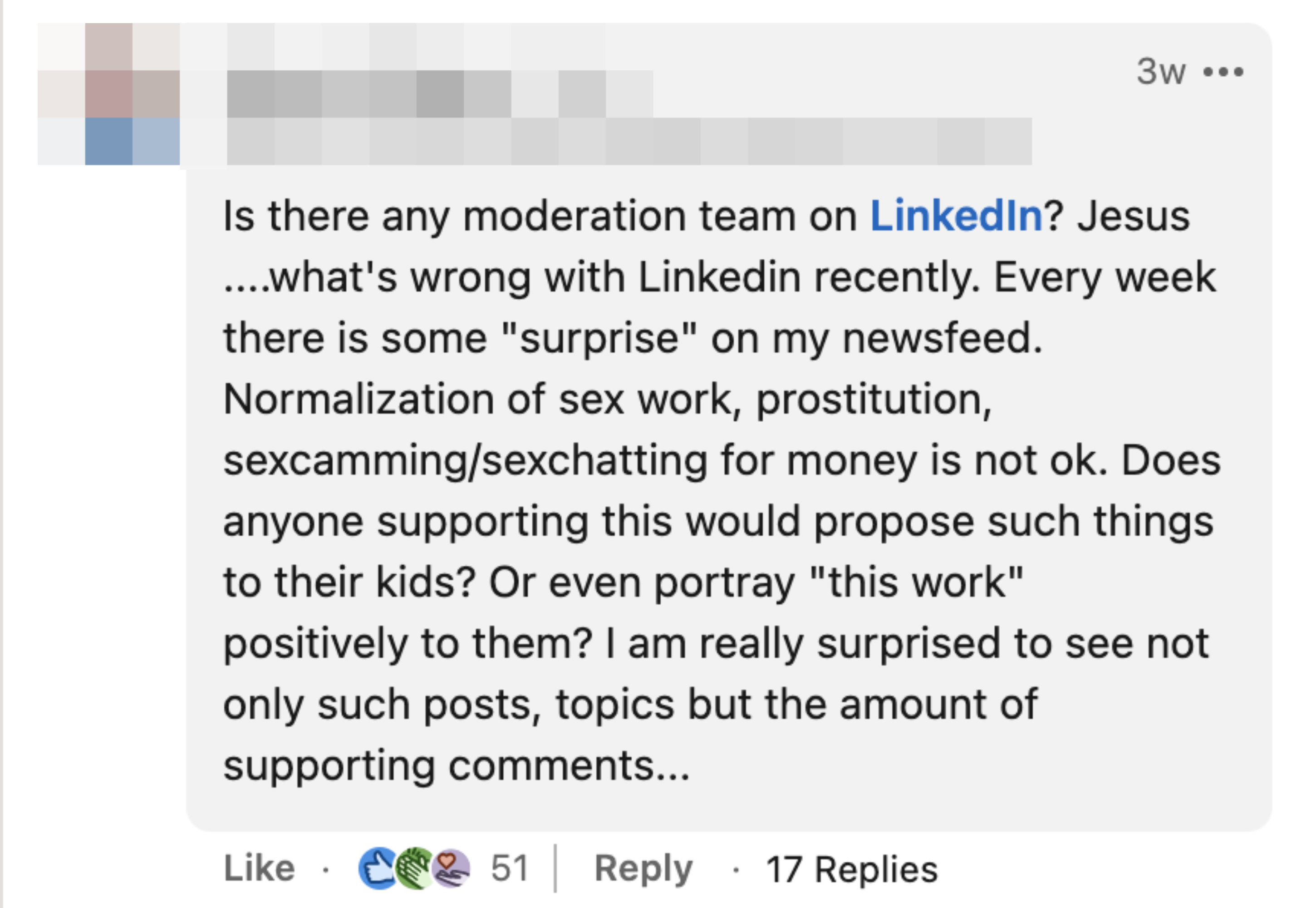 However, for every comment of pushback, there are also those who champion Arielle for their honesty in sharing news of their work — especially on LinkedIn, which is designed for professionals in all industries to share their experiences and achievements.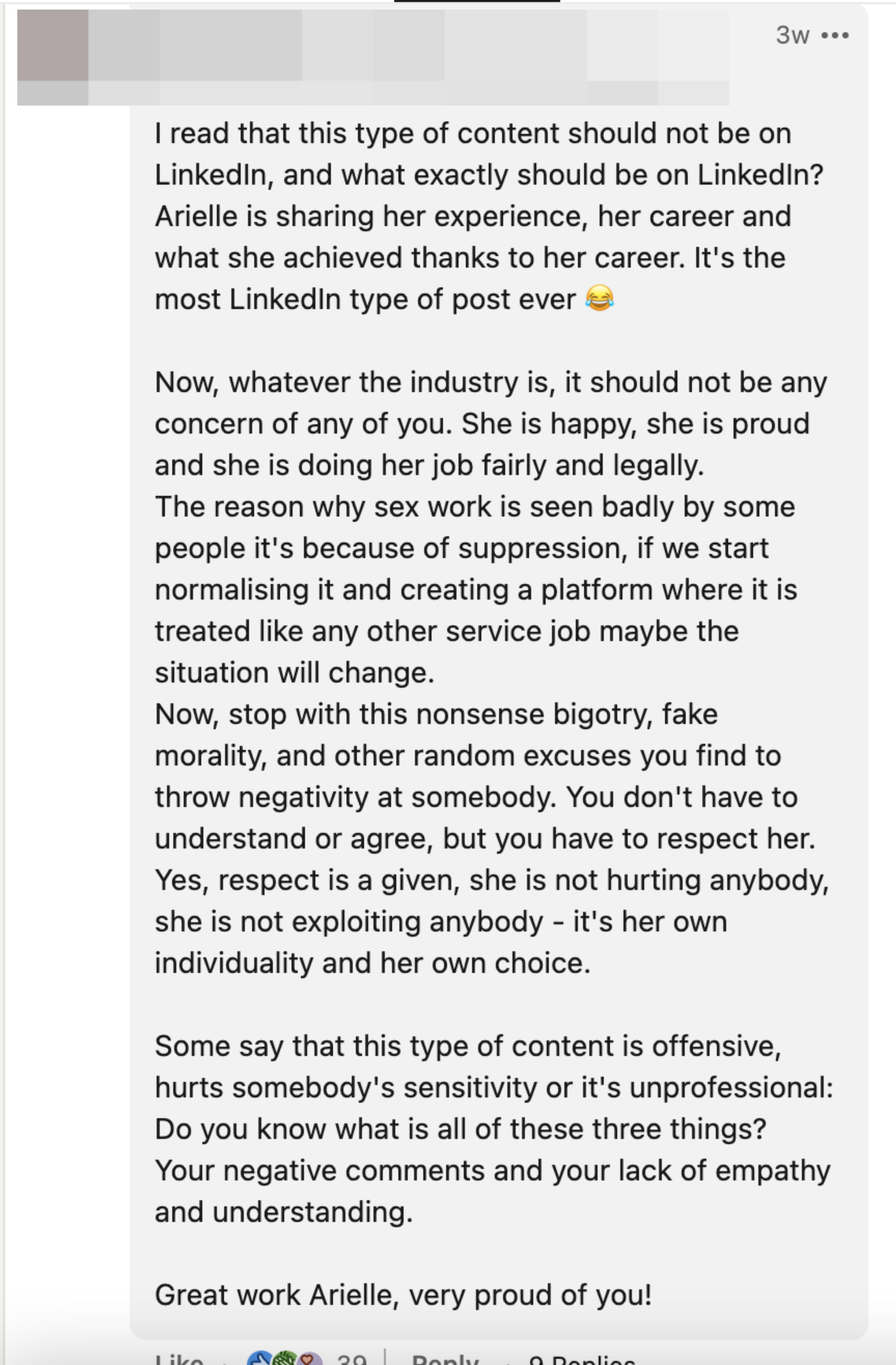 Outside of using LinkedIn for the same purposes as everyone else on the app, one social media manager even chimed in to highlight how seeing Arielle's post as an issue may be an opportunity for self-reflection. "Before I see another comment saying, 'LinkedIn wasn't the place for this,' ask yourself: Is LinkedIn not the place to build a community by sharing your personal experiences within your career journey? Or do I just feel uncomfortable because I wasn't expecting the topic of sex work to come up on my timeline?"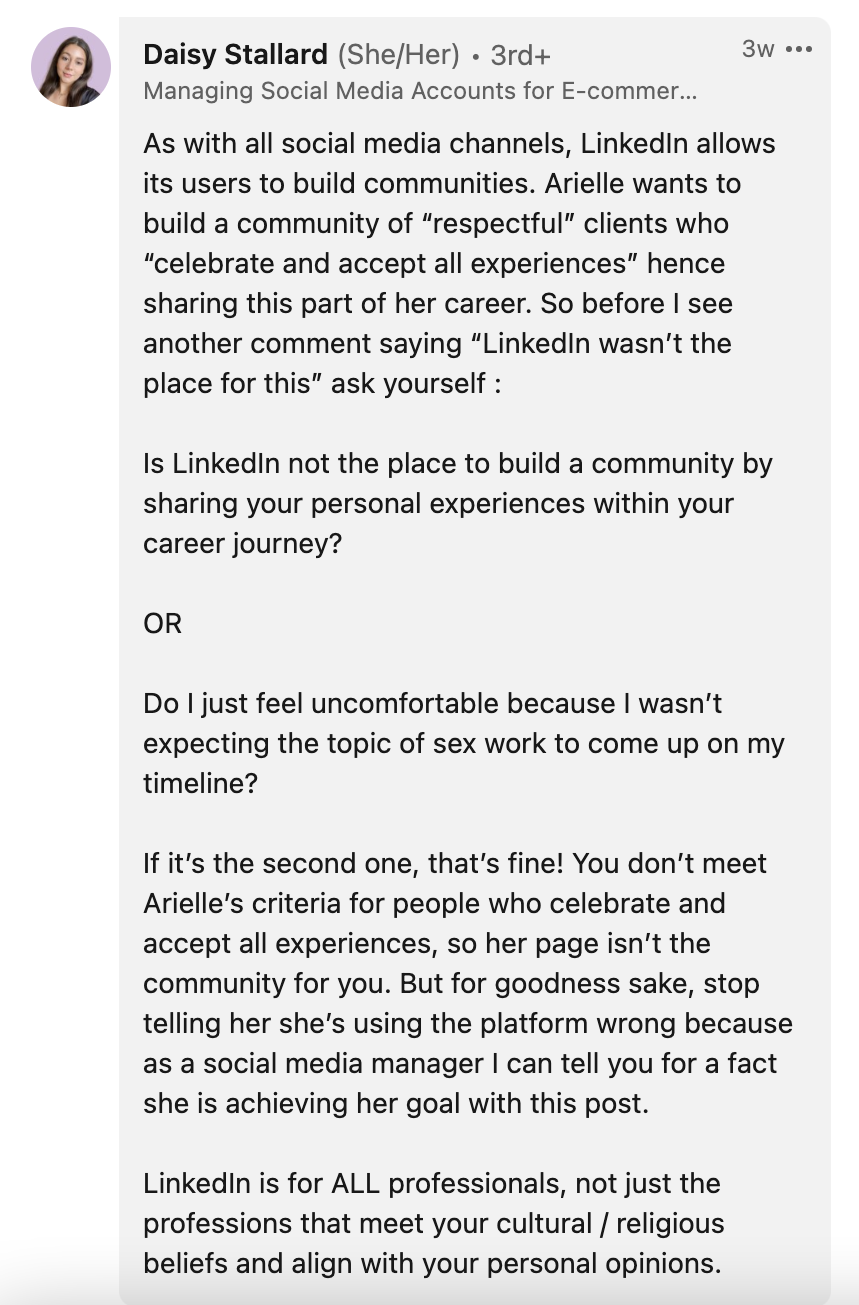 After the initial post blew up online, Arielle followed up with a statement in which they thanked supporters, and said, "My intention here was to bring all my pieces into the room. It was to hold myself accountable in celebration of the choices I've made, the decisions that make me who I am and make my work what it is. It wasn't to inspire. It wasn't to be radical. It wasn't to make you upset. It was to make space for myself. "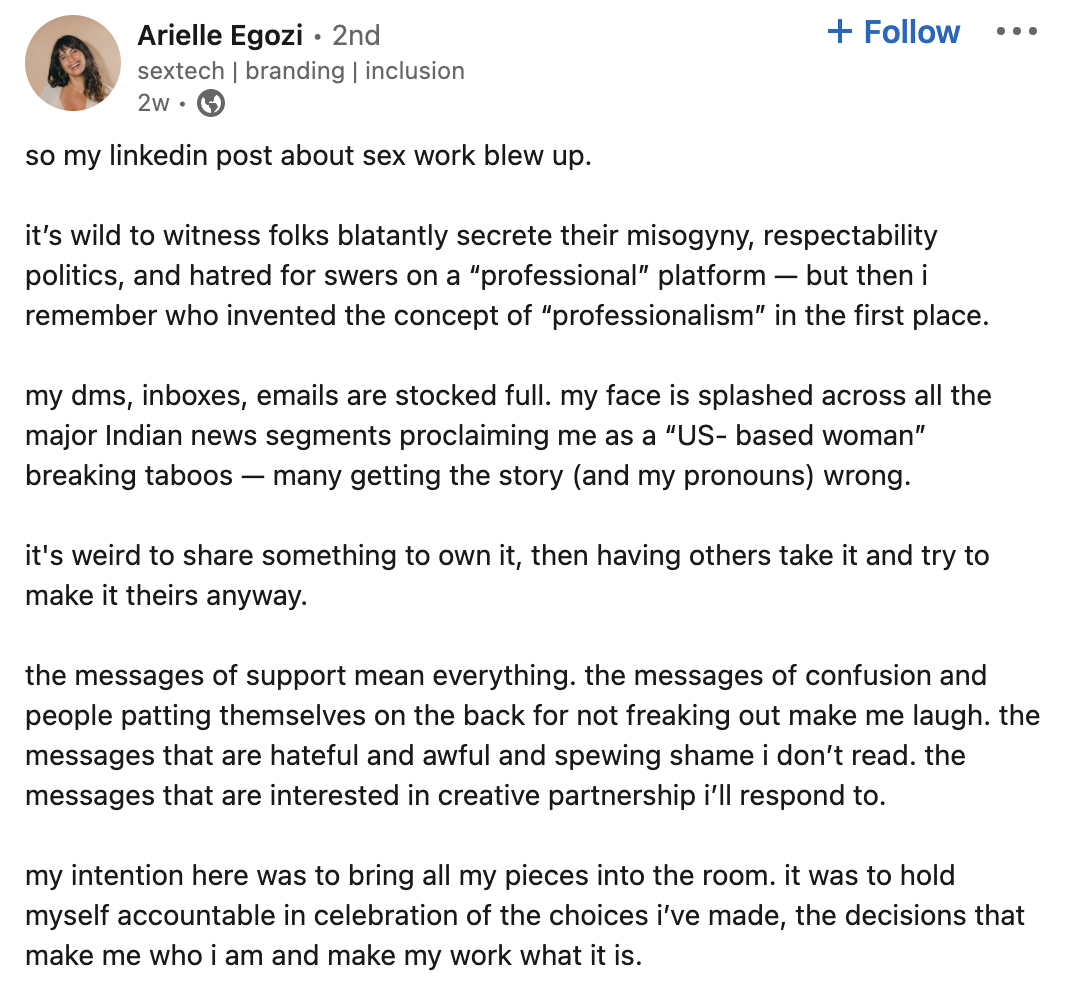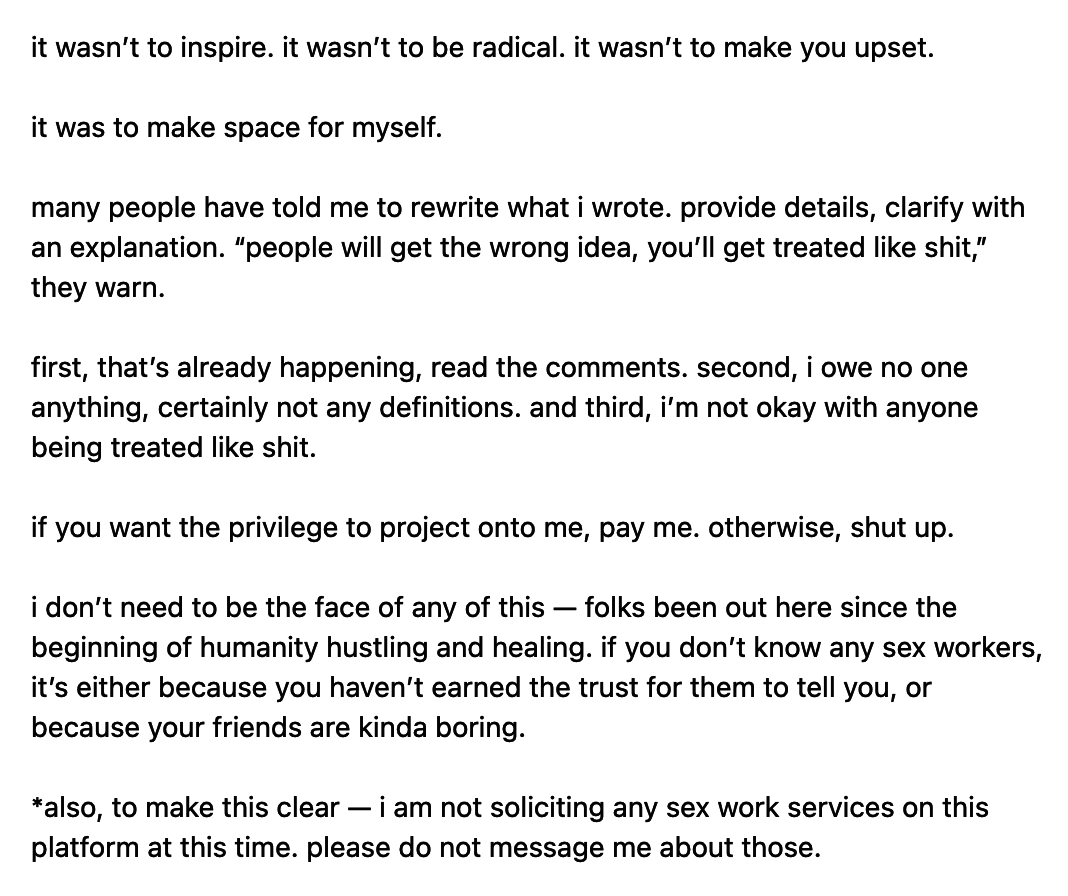 To learn more, BuzzFeed reached out to Arielle, who said they originally pursued sex work as both a creative outlet and a profession through which they could also work through personal traumas. "My experience in sex work has been an invaluable education in boundaries, communication, and value," they said. "None of those things were being honored at my last role — even as the most senior creative on the team — so I left."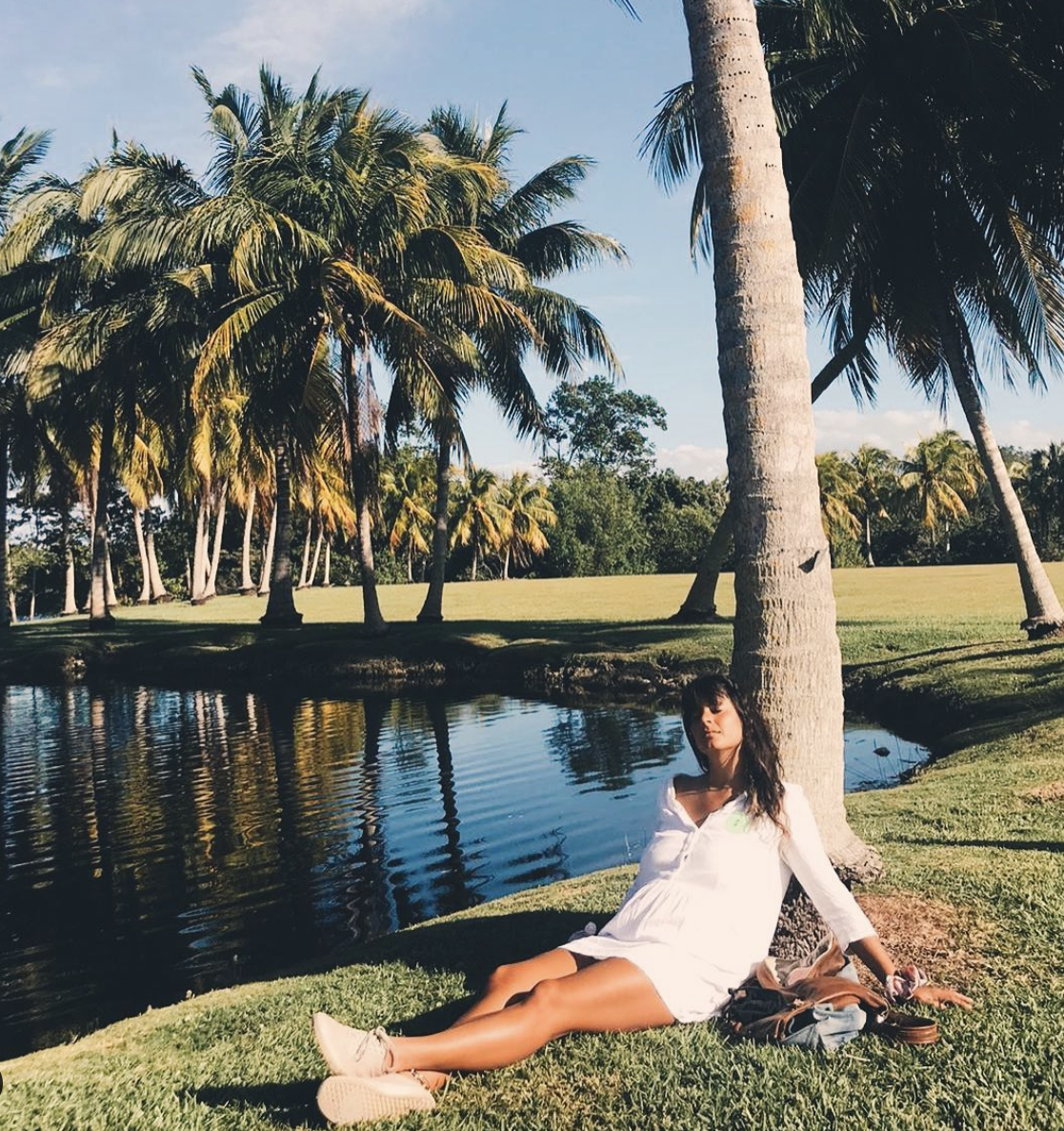 And as someone who identifies as queer femme, Arielle wished to work in a space where they could be 100% themself. "The higher in my career I [went] — whether that's in advertising, sextech, or thought leadership — the less of my identities I [saw]. I've been on TV sets, global speaking stages, and big boardrooms, and I am usually the only one like me."
"A few years ago, I started getting panic attacks and feeling the enormous pressure of the communities I was representing, and feeling like I was supposed to be repressing all of them so that I could fit into whatever 'success' was supposed to look like in that moment. Especially as a child of immigrants, the pressure can feel paralyzing. 
After the experience at my last role, I refuse to be in spaces that want me any different than who I am. Sex work has been a huge support in this healing process for me, and I listed it to LinkedIn because not only is it a valid professional experience, but it has transformed the way I operate in professional spaces. 
It also helps filter out partnerships. I'm only interested in working with folks that celebrate and value the vast intersections of my perspectives and experiences."

When expanding on sex work — the world's oldest profession — being a true profession, Arielle said, "If you want to level up in your career, hire a sex worker. Besides being extraordinarily business savvy, tech and legal experts, and marketing savants, they'll teach you how to communicate boundaries, handle rejection, and value yourself better than anyone else can."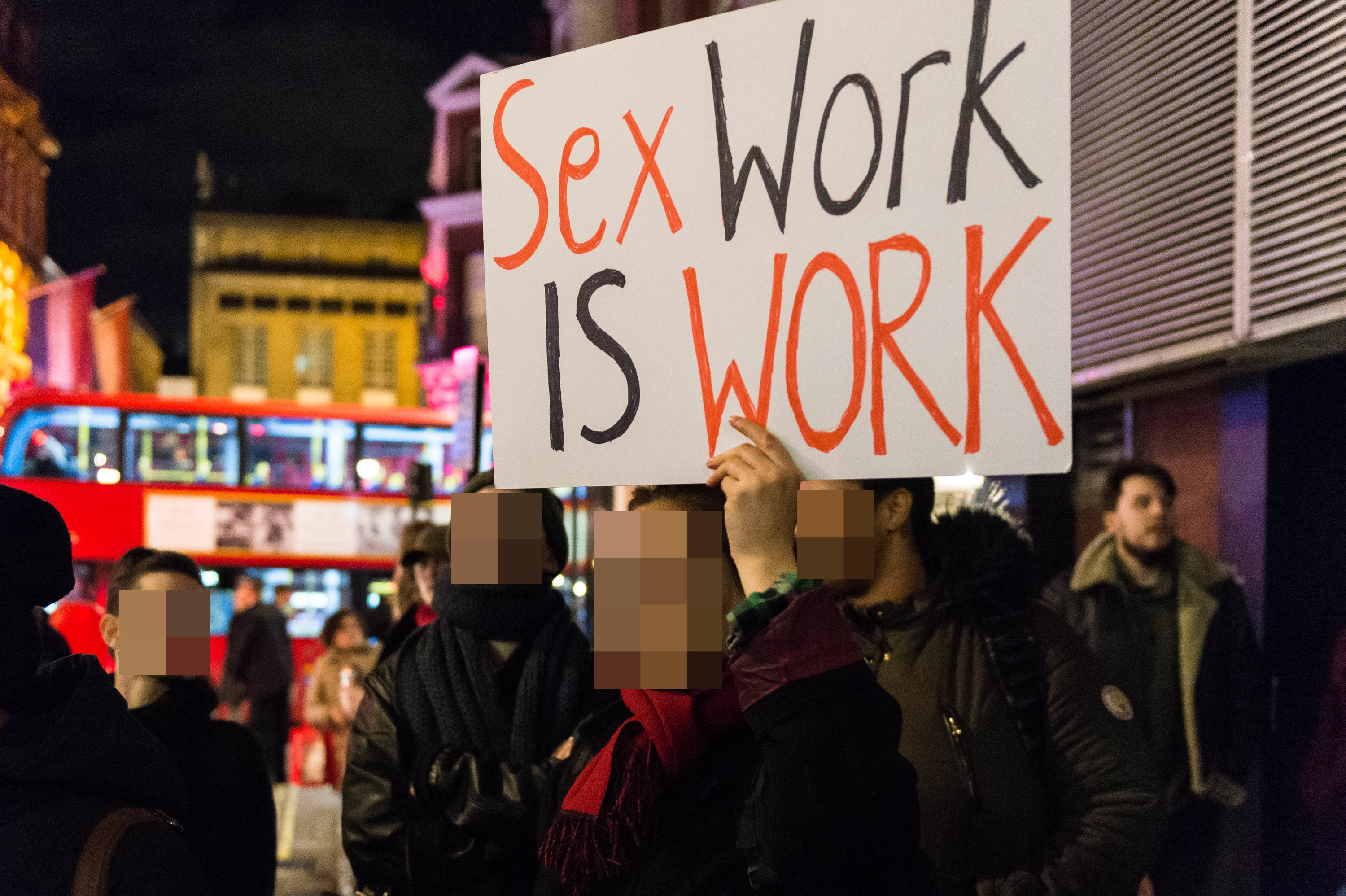 In fact, one of the most striking lines in their original post was: "Sex work shows me what my power can do when I own it intentionally." This idea was mirrored during our interview, when I asked the multi-hyphenate what skills they learned and developed through sex work that they did not learn through other jobs. The answer? "My worth," Arielle said. "Therapists, nurses, early childhood educators, and folks in the hospitality industry are really the only professions where you get paid for emotional labor besides sex work. In every other work environment, cis-women and queer people, particularly those of color, are doing it for free. In sex work, you can charge a lot for that."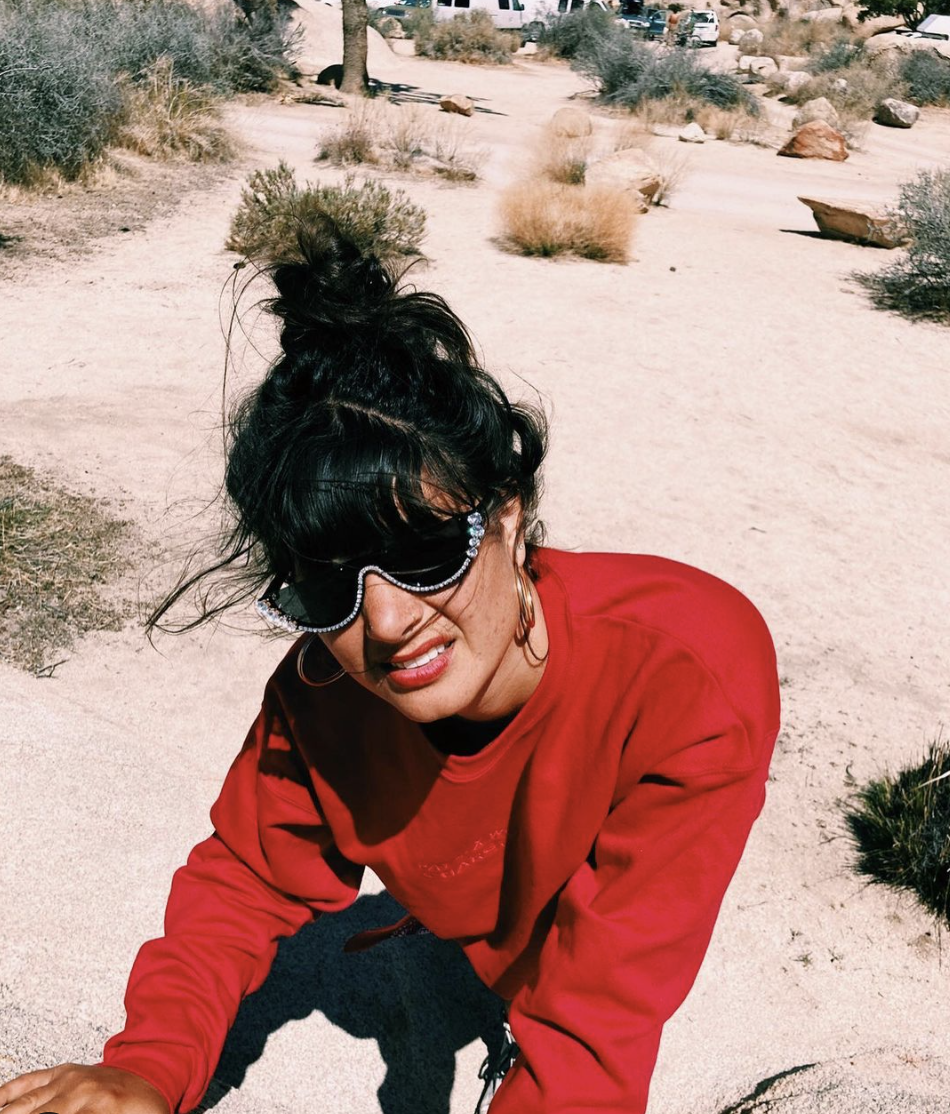 Listing sex work on LinkedIn has been hailed by commenters as a step toward destigmatization, but for Arielle, it's just a step. For tangible change, they say, "That's not really up to me. It's up to you. It's up to the media and entertainment industries to humanize us. It's up to governments to decriminalize sex work and protect us. It's up to employers to hire us. It's up to friends and family to celebrate us."
"I hope that anyone who has any feelings about that post can keep moving toward what makes them feel powerful. Spewing their shit all over me isn't powerful, it's embarrassing. 
I made the post for me, not for anyone else. I hope everyone gets to experience the spiritual integration that comes with just being proud of who you are," they concluded.