7.
I guess the above person isn't as bad as this person looking for a nanny to work from 6 a.m. to 4 p.m. every day for $3 an hour: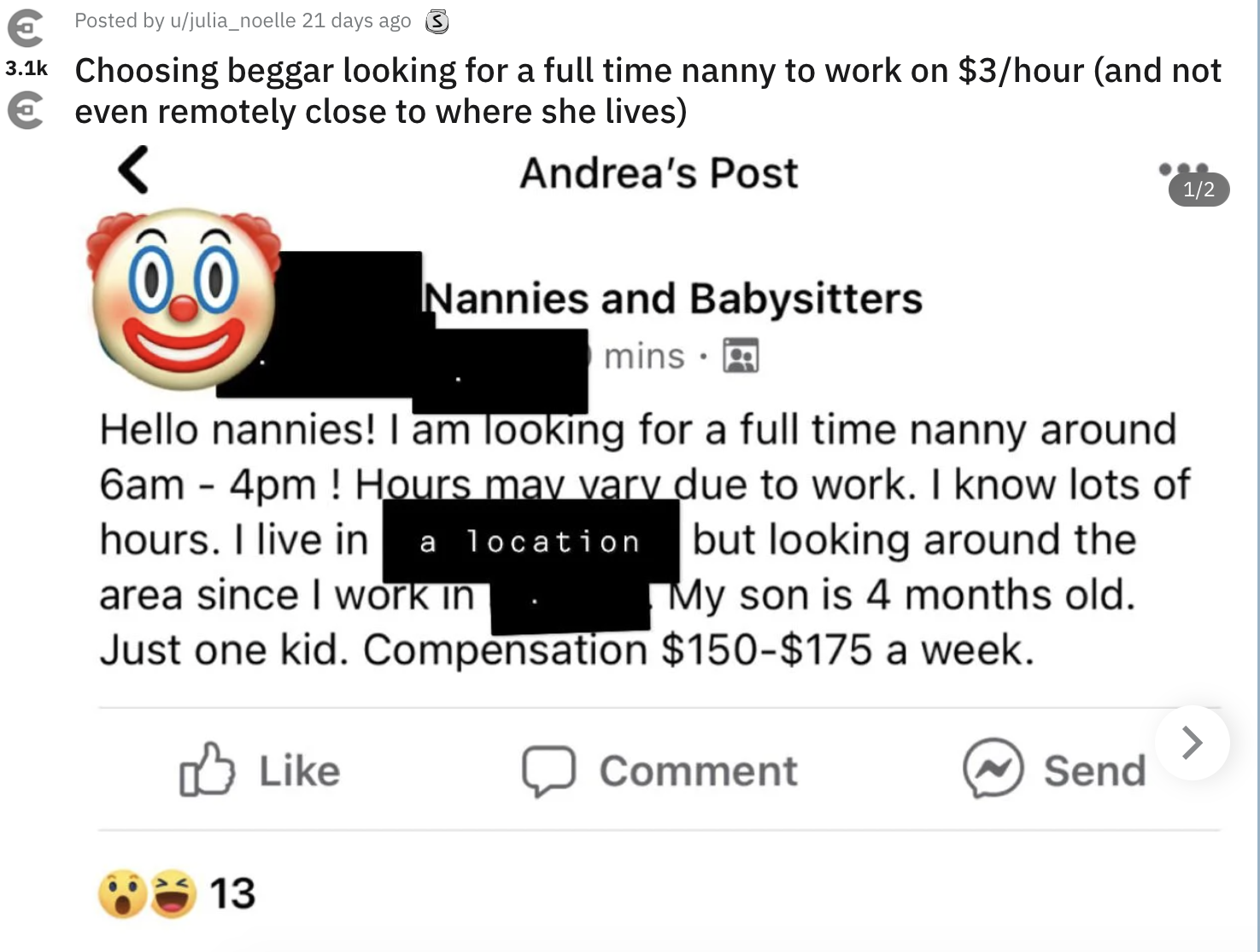 8.
This YouTuber searching for a personal assistant who can create, respond to messages, craft statements, update briefings, and more for $10 an hour: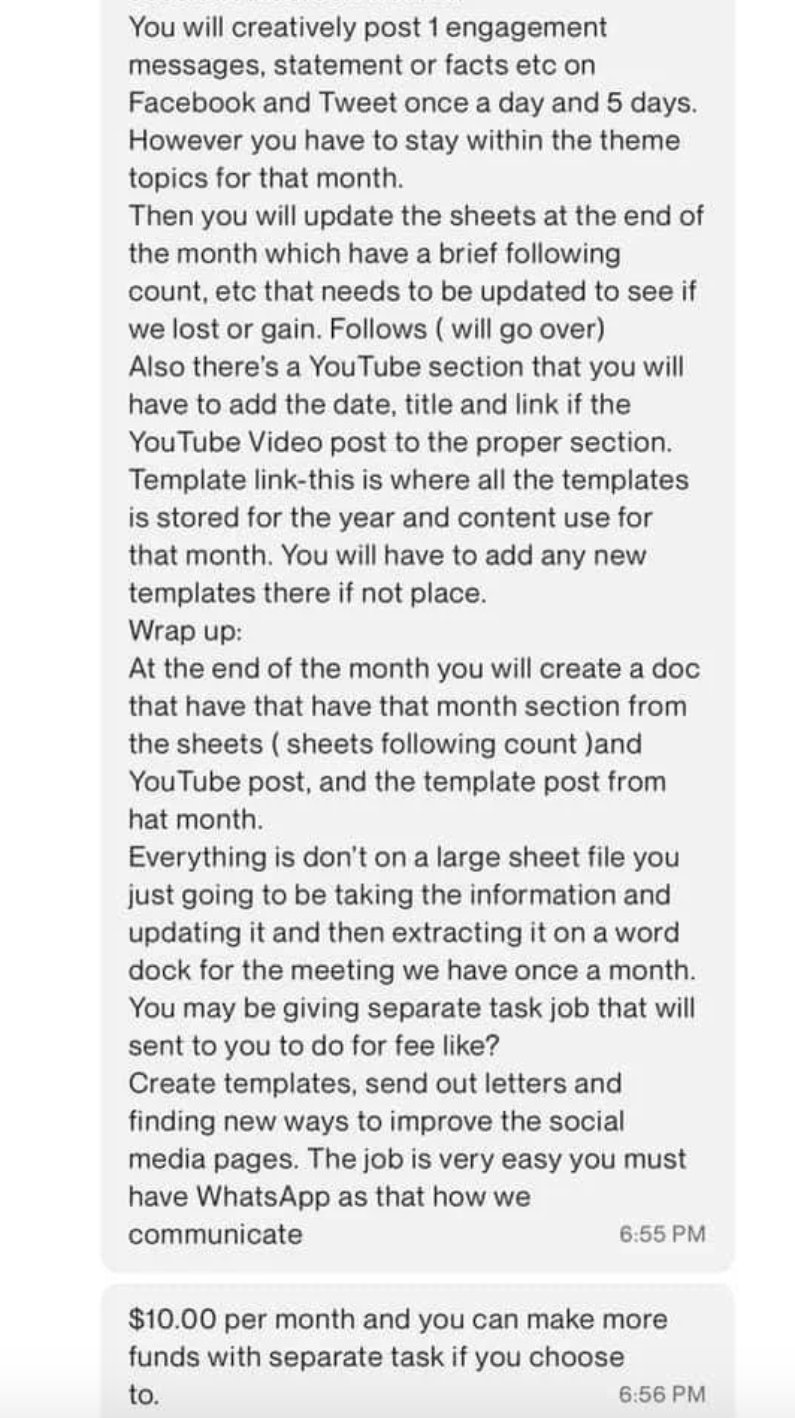 9.
This everyday Joe searching for a personal driver in exchange for $20 toward gas money every week:
If you're comfortable sharing, tell us about the wildest job listing you've ever seen in the comments!
H/T: r/ChoosingBeggars.