Last year, the internet fell crazy in love with UCLA gymnast Nia Dennis when her Beyoncé-inspired floor routine, which included a mashup of songs from the singer's Homecoming: The Live Album, went viral.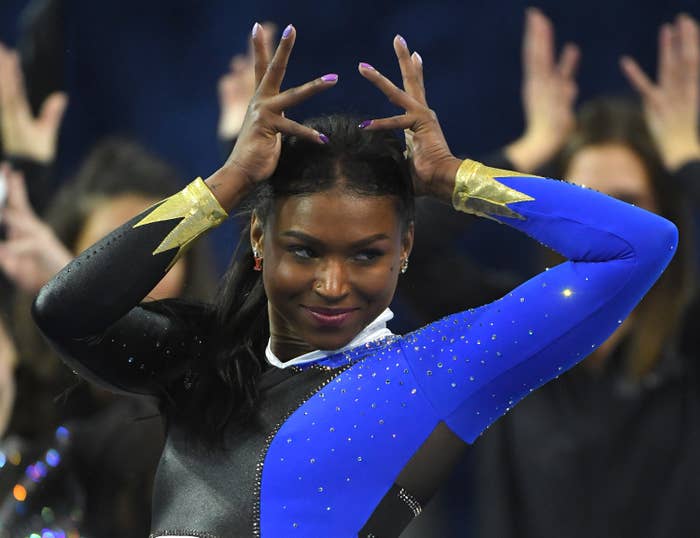 Now, the 21-year-old is back at it again with a personality-packed performance featuring songs by Kendrick Lamar, Tupac, and Soulja Boy.
Bringing a bit of flavor to the mat, Dennis managed to effortlessly Crip Walk, Dougie, step, and hit a Woah while landing every flip. The moves, which started with a Black Power fist and nearly ended with her signature finger crown, have been hailed as a pure example of #BlackExcellence.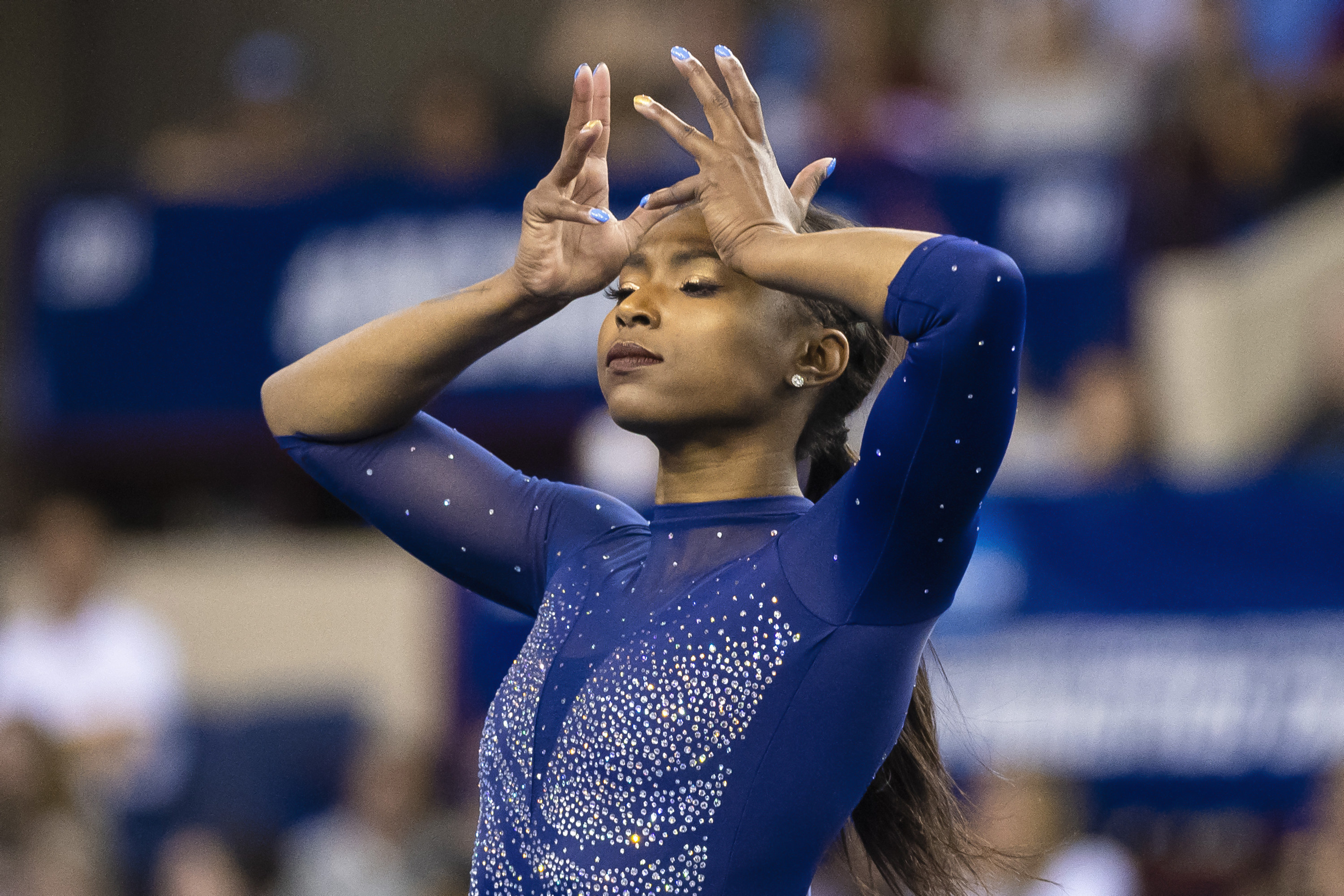 The viral floor routine – which has been viewed over 6.6 million times in 24 hours – even caught the attention of Simone Biles, the most decorated American gymnast.
"I am overwhelmed with happiness and joy, thank you everyone for such positive messages, it means the world to me to have your support," Dennis tweeted in response to the attention. "This is so surreal I can't even believe it!"
According to her USA Gymnastics bio, Dennis's next goal is all about the gold — an Olympic gold medal, that is.