Yesterday, Michelle Obama's show-stealing outfit was sworn in as the next president of the United States.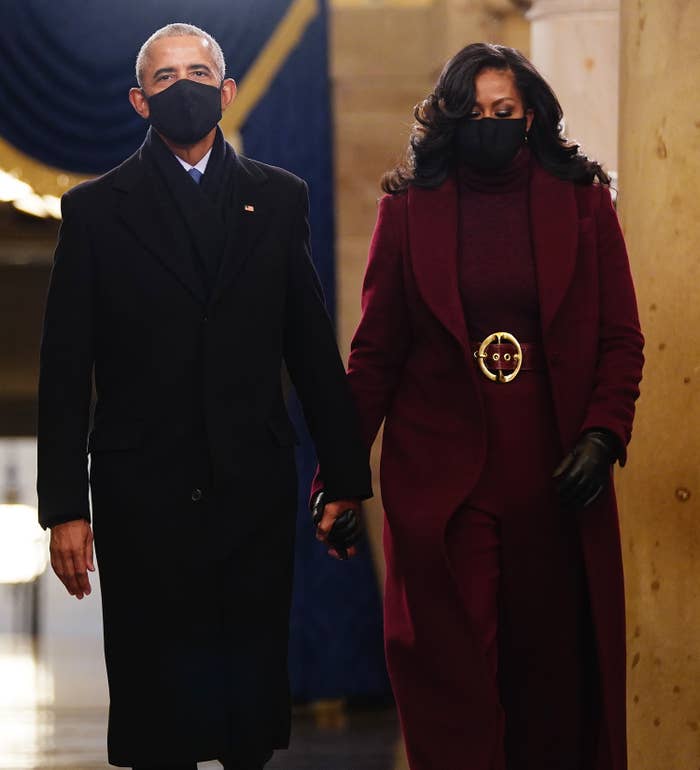 The internet quickly grew obsessed with the monochrome plum pieces, and it's easy to see why. Before she even turned her head, Obama was eyeing us as if to say, "Y'all aren't ready for this."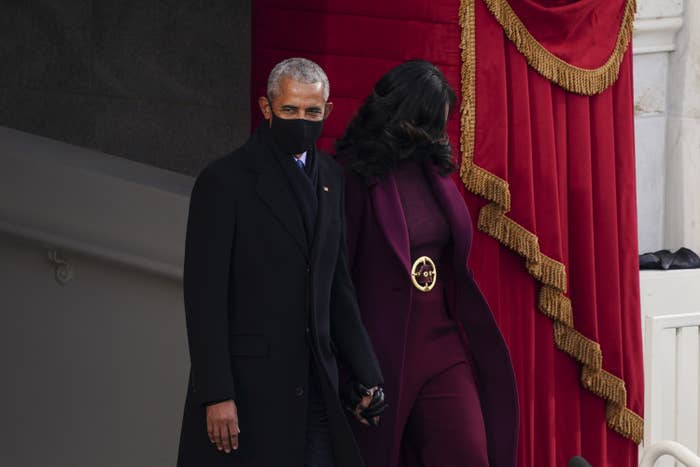 Seeing the former First Lady in all her natural grace brought back a wave of nostalgia. Many on Twitter reminded us that the inauguration was not the first, nor will it be the last time Michelle Obama's outfit gave us whiplash, and each look deserves individual praise.
1.
Who could forget Michelle Obama's beautiful red gown at the 2013 Inaugural Ball?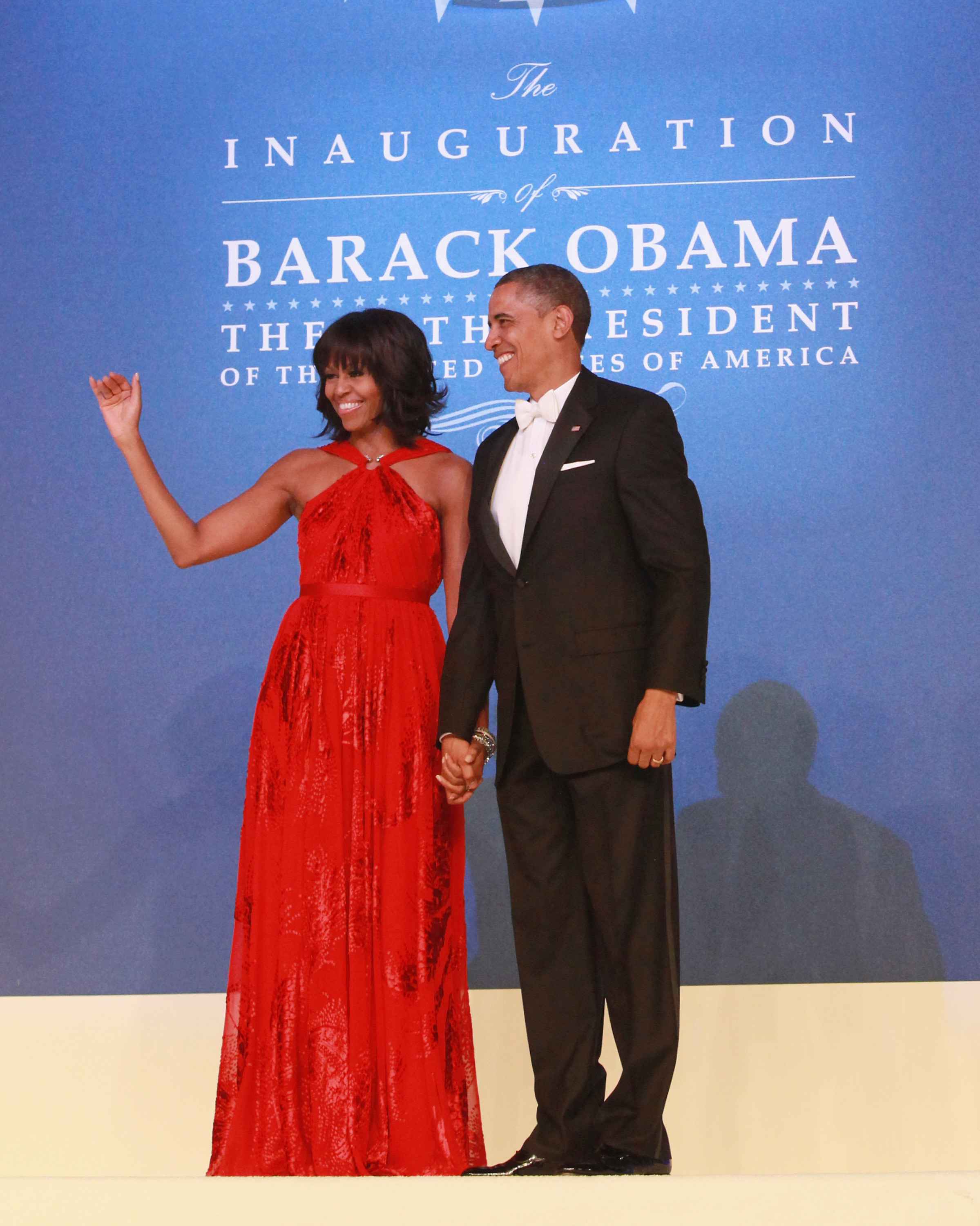 2.
Or when the former FLOTUS flaunted an off-the-shoulder head-turner at a reception for Kennedy Center Honors recipients?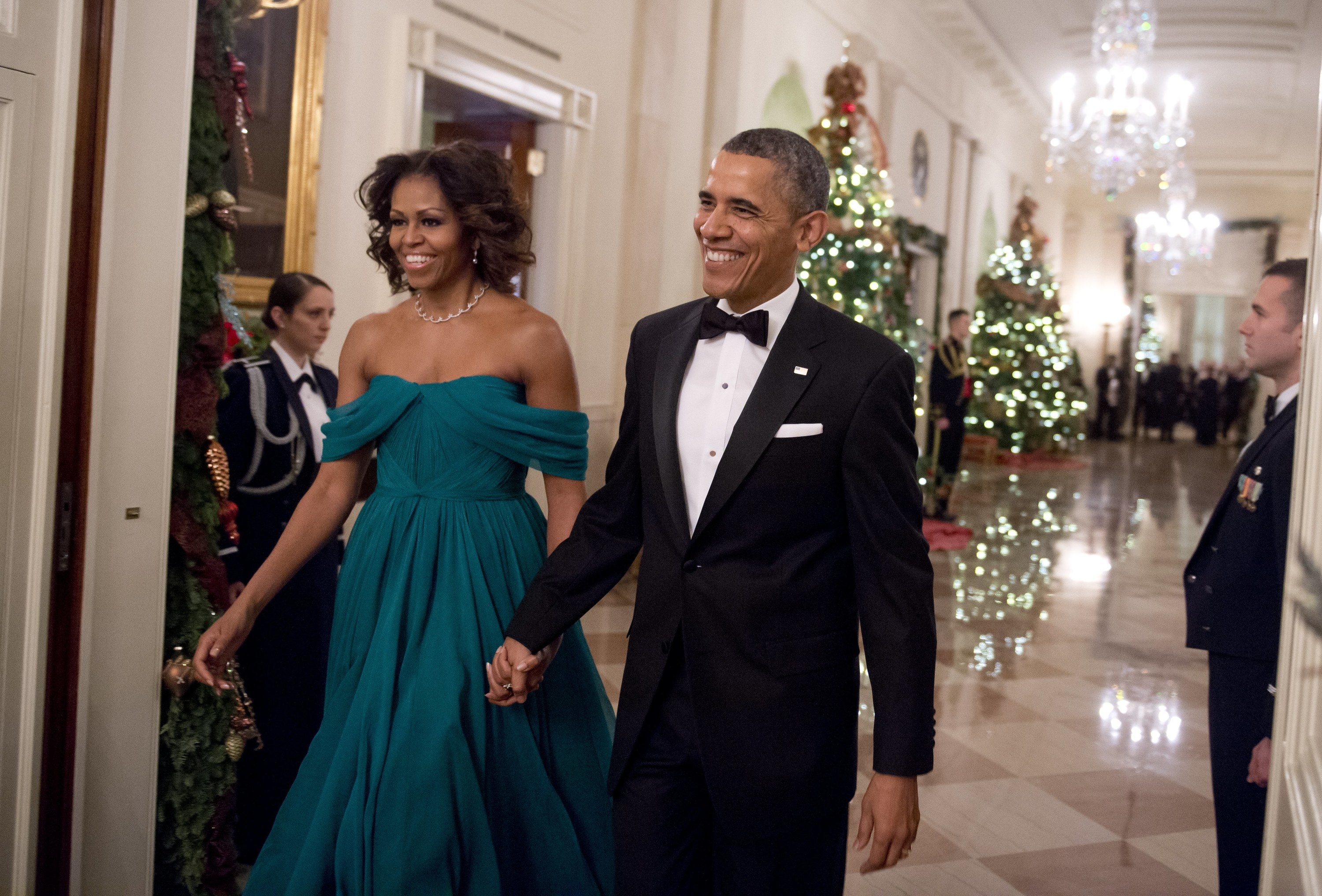 3.
She perfectly coordinated the details of her dress and earrings at the annual White House Correspondent's Association Gala.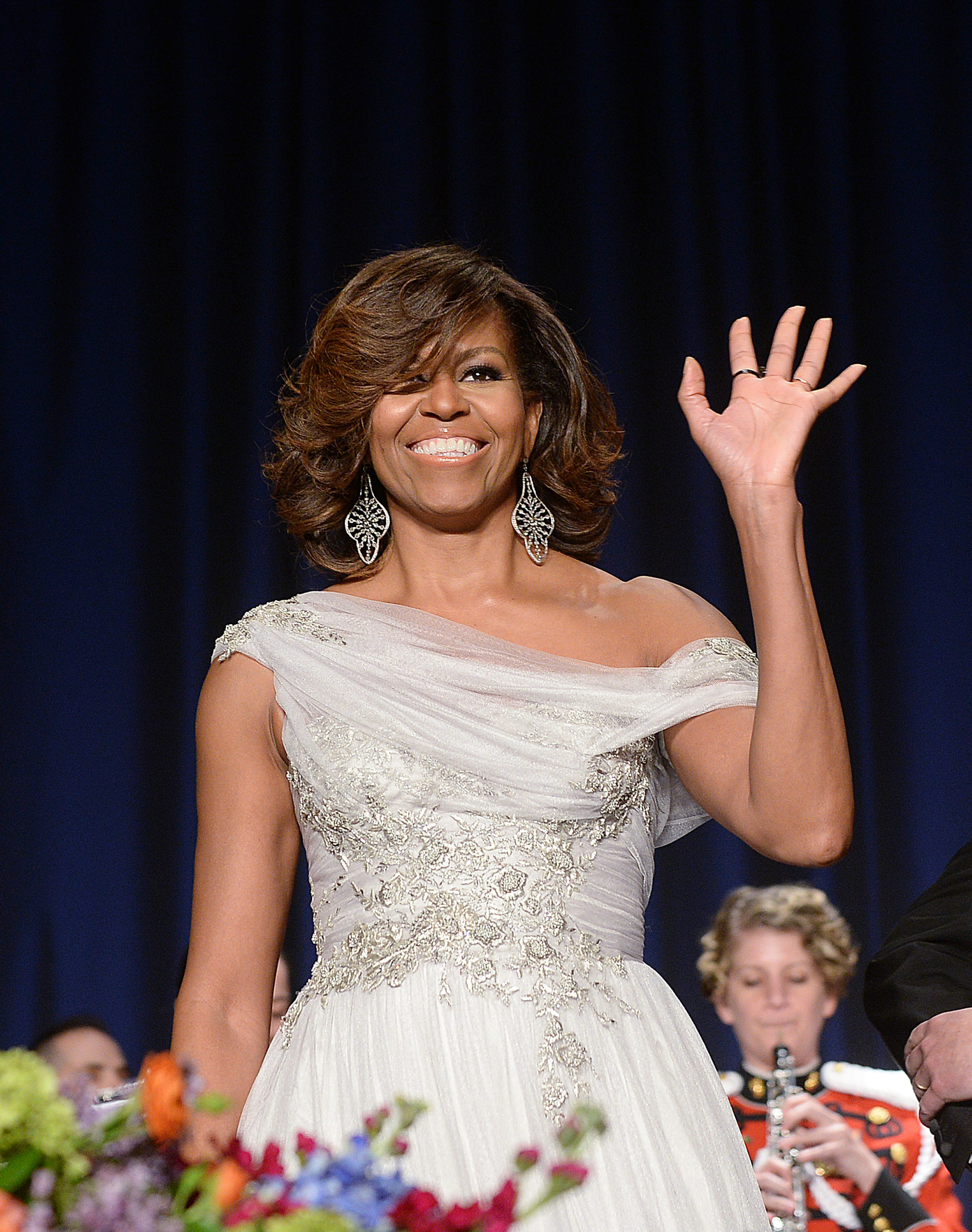 4.
And this half-patterned bodice at the Congressional Black Caucus Foundation's Annual Phoenix Awards dinner could stand as a centerpiece in a museum.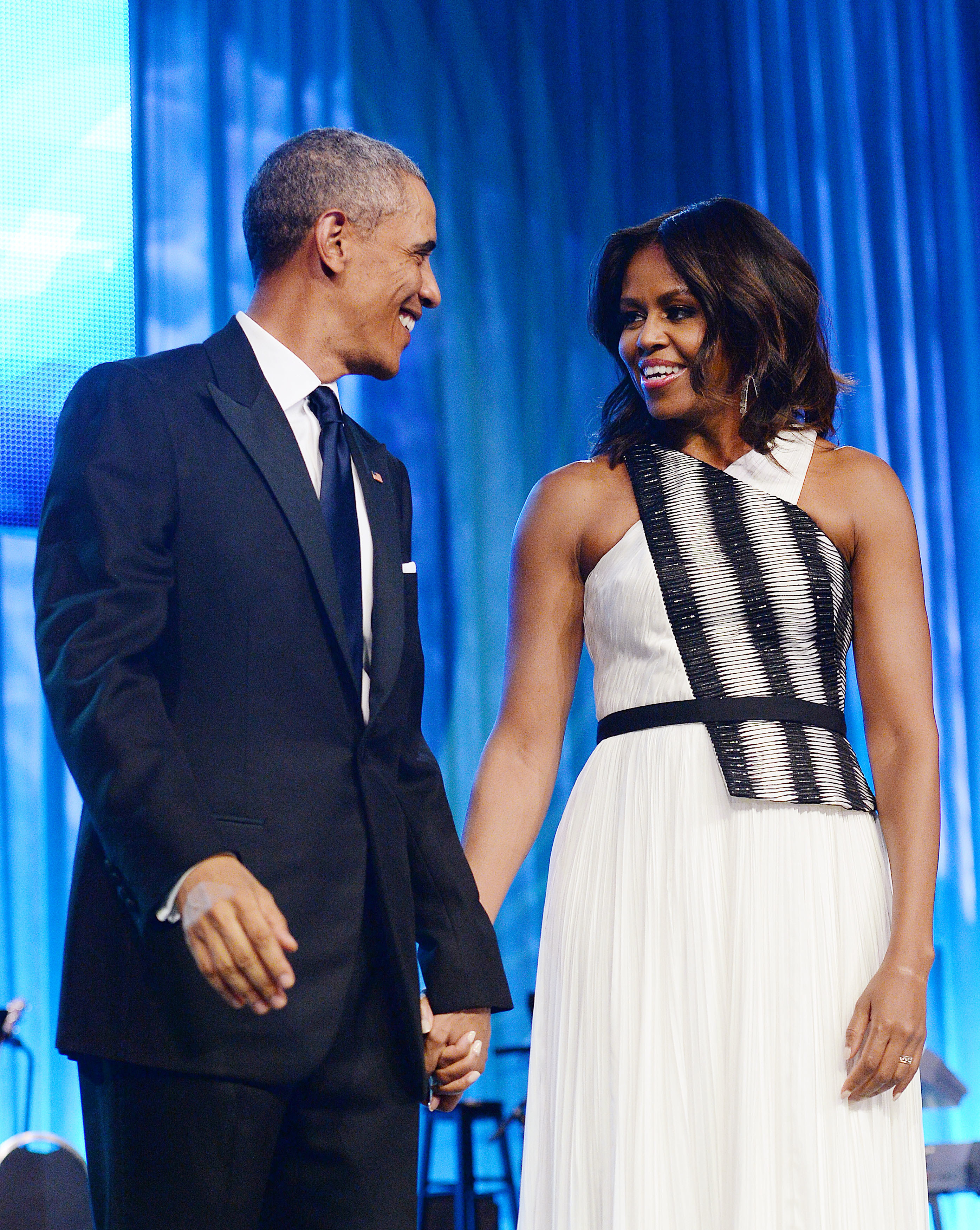 5.
During every appearance, she presented an aura of strength, confidence, and cocoa butter.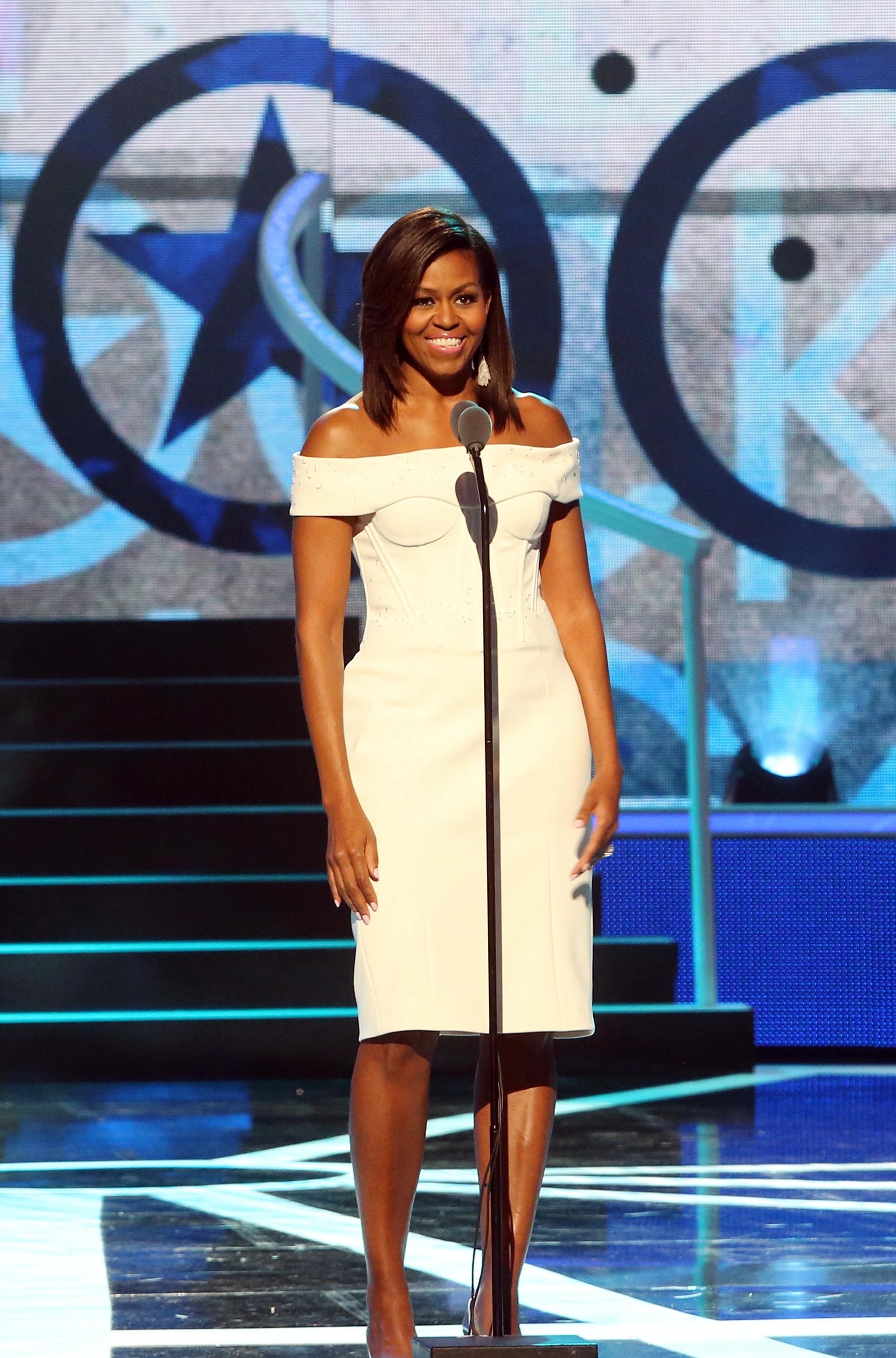 6.
It's almost upsetting how good she looks in any pattern.
7.
And no one approves more than her husband.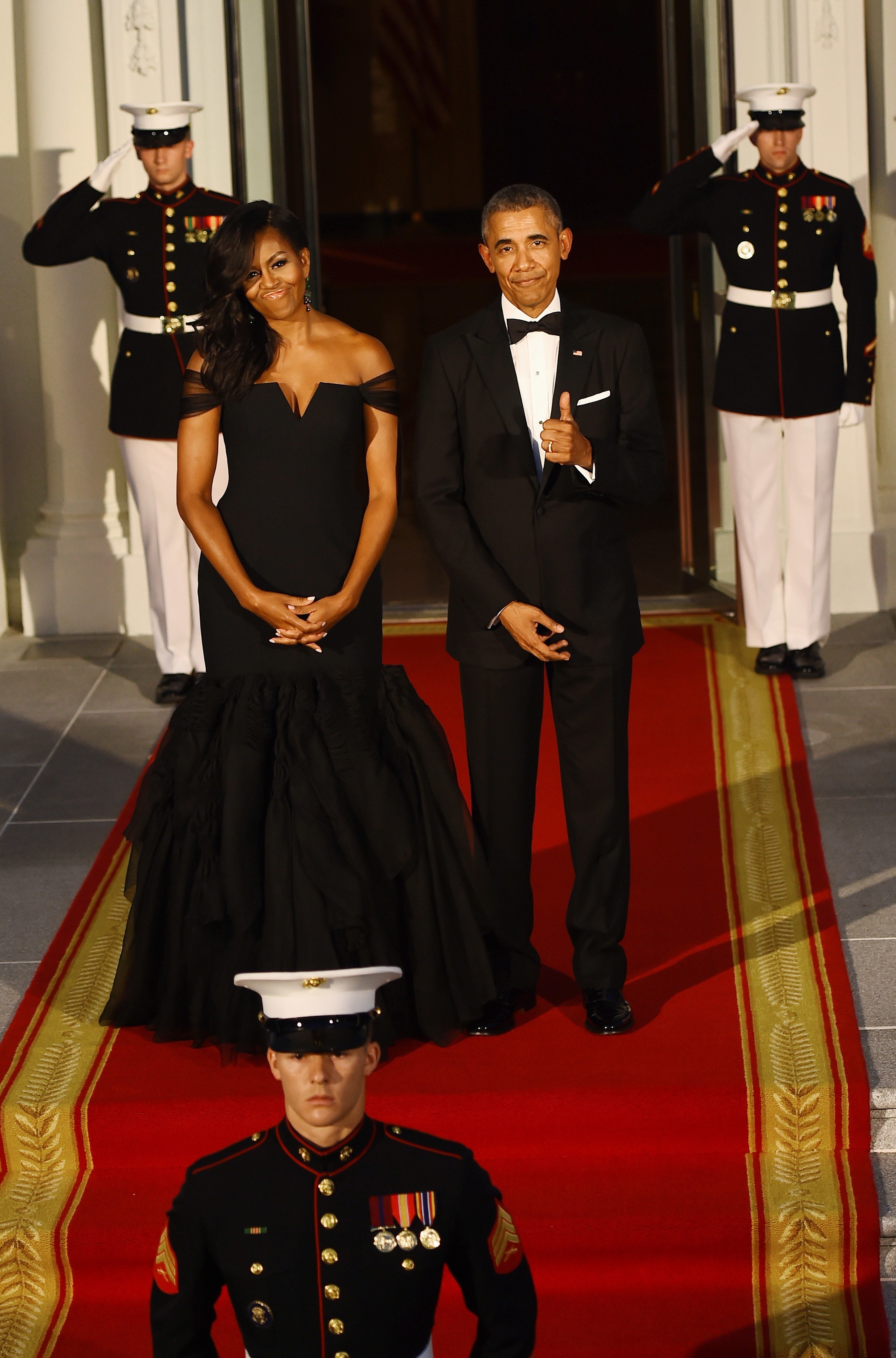 9.
Or when she body-ody-odied the White House Correspondents' Association Dinner?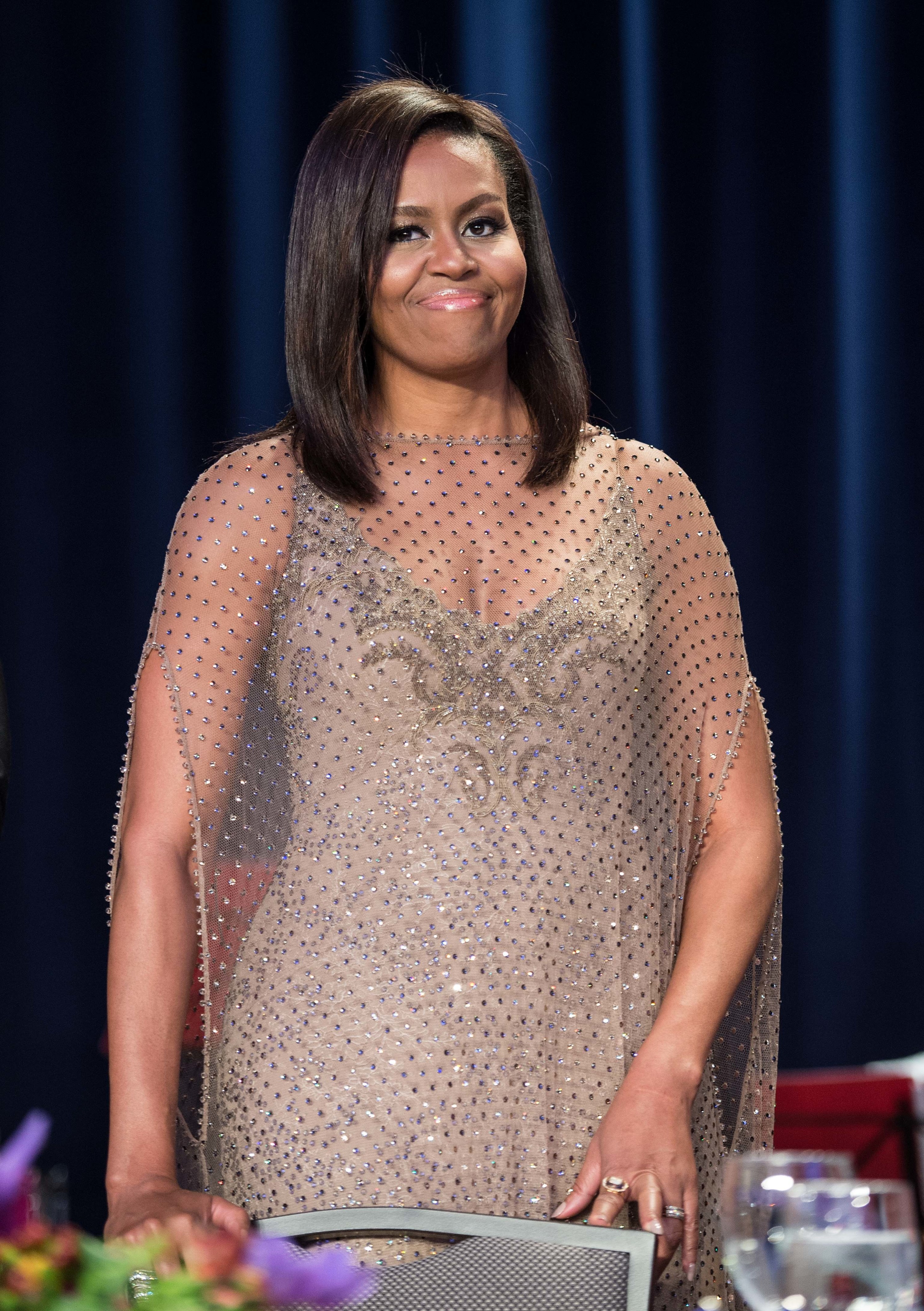 10.
From classy...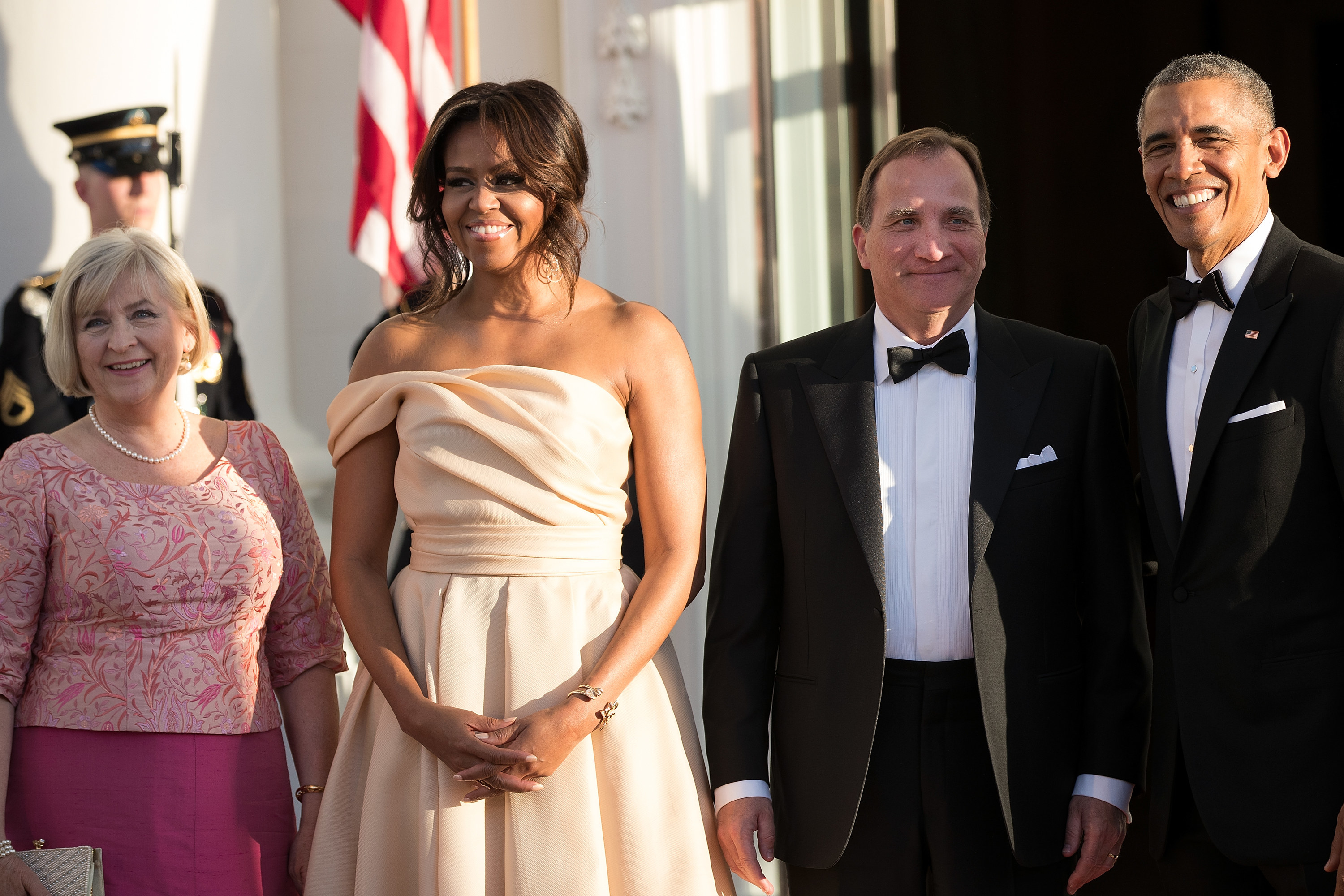 11.
...to sleek...
12.
...and all things shimmery, she is always the best to do it.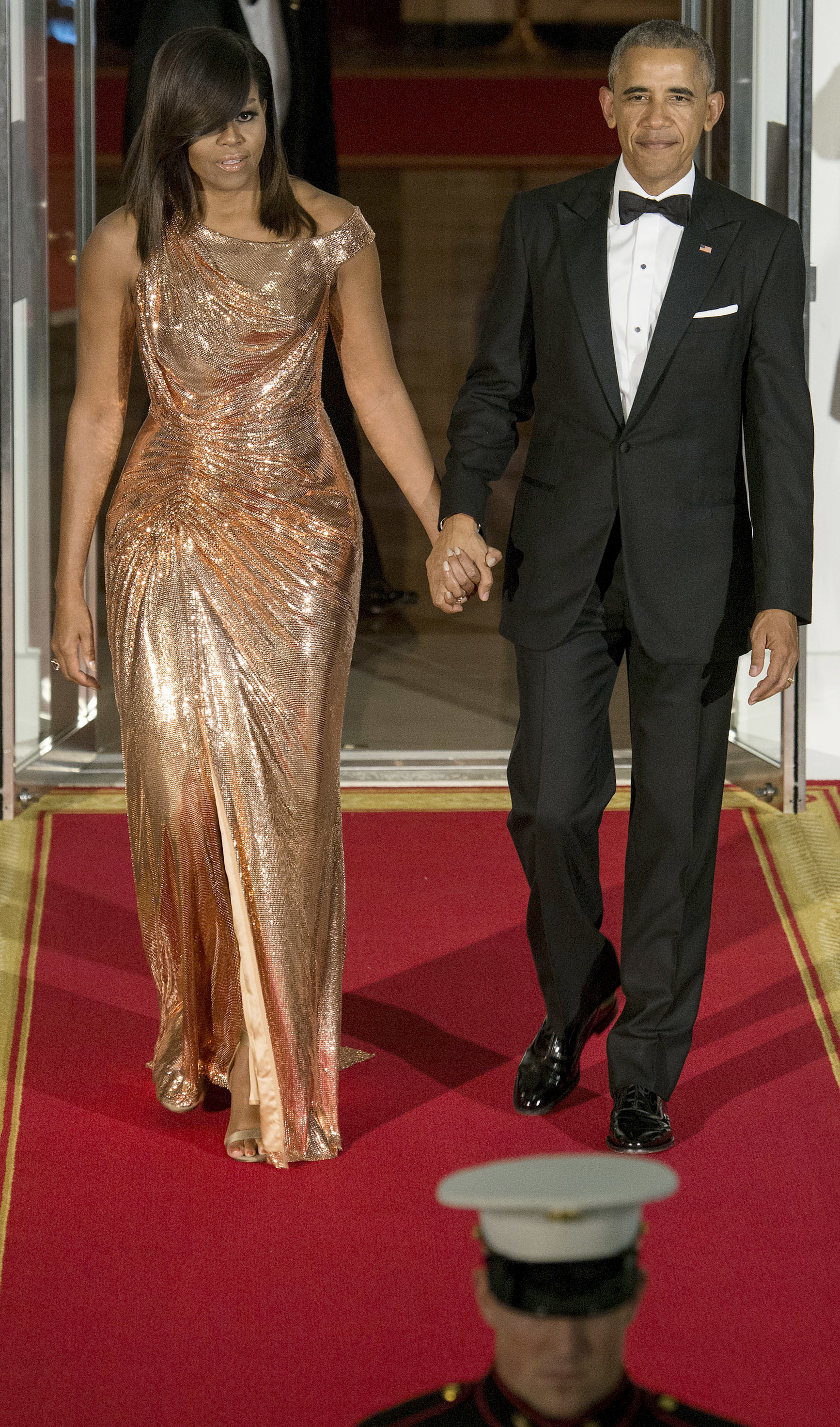 13.
To this day, I'm still gagging over her ESPYs dress. Why even present an award? Having Michelle Obama announce your name is an award in itself.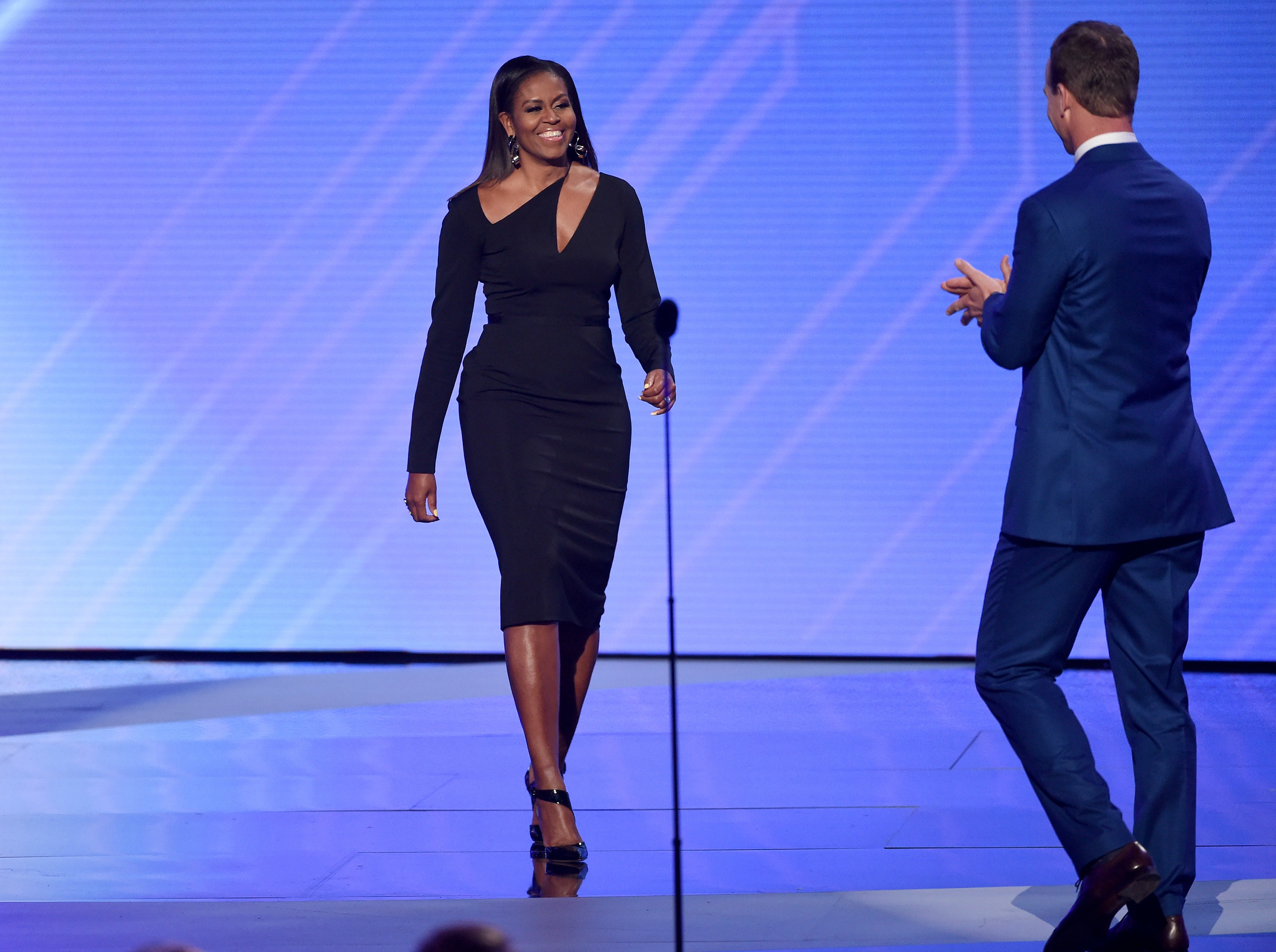 14.
I want every single dress in my closet.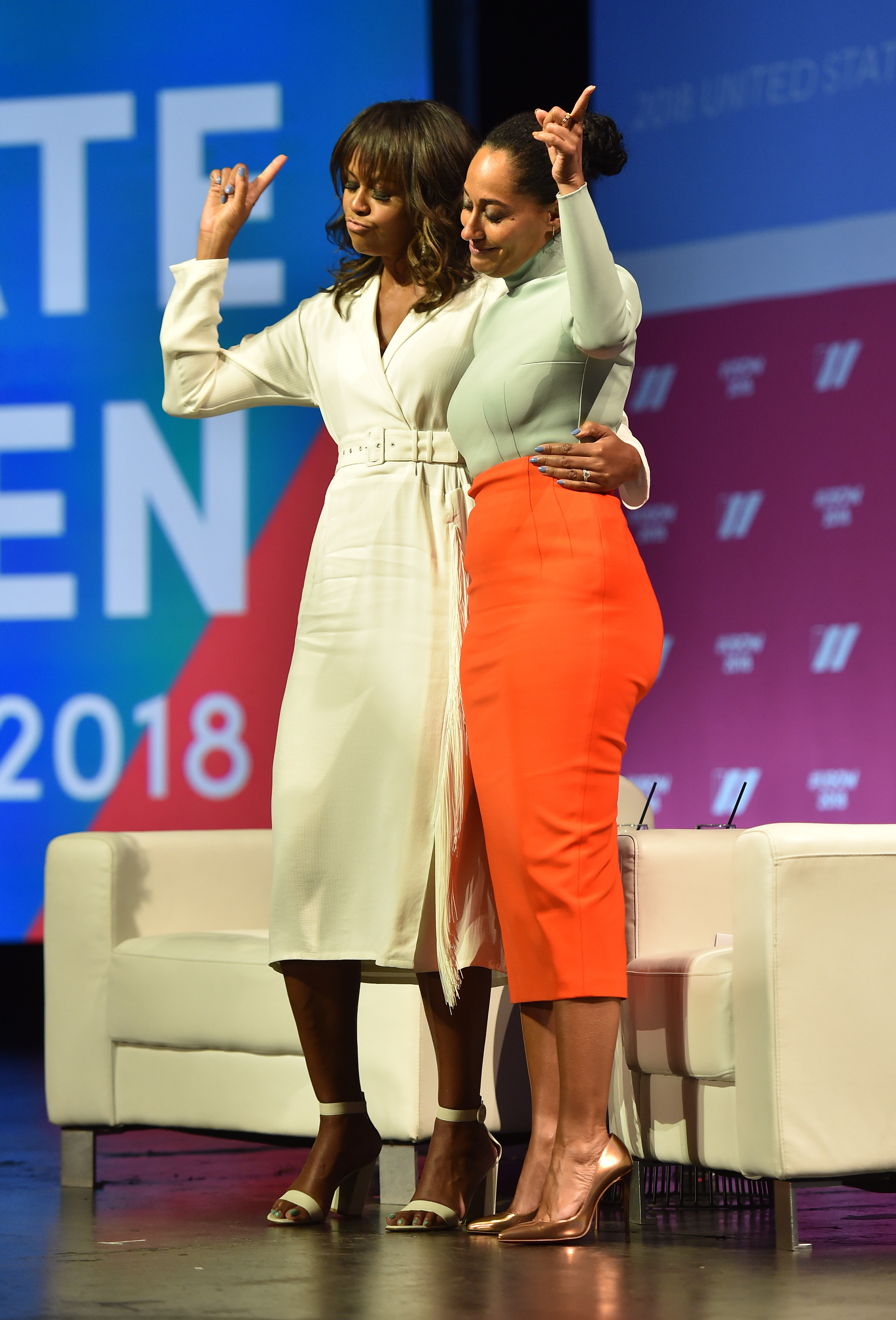 15.
And every pantsuit.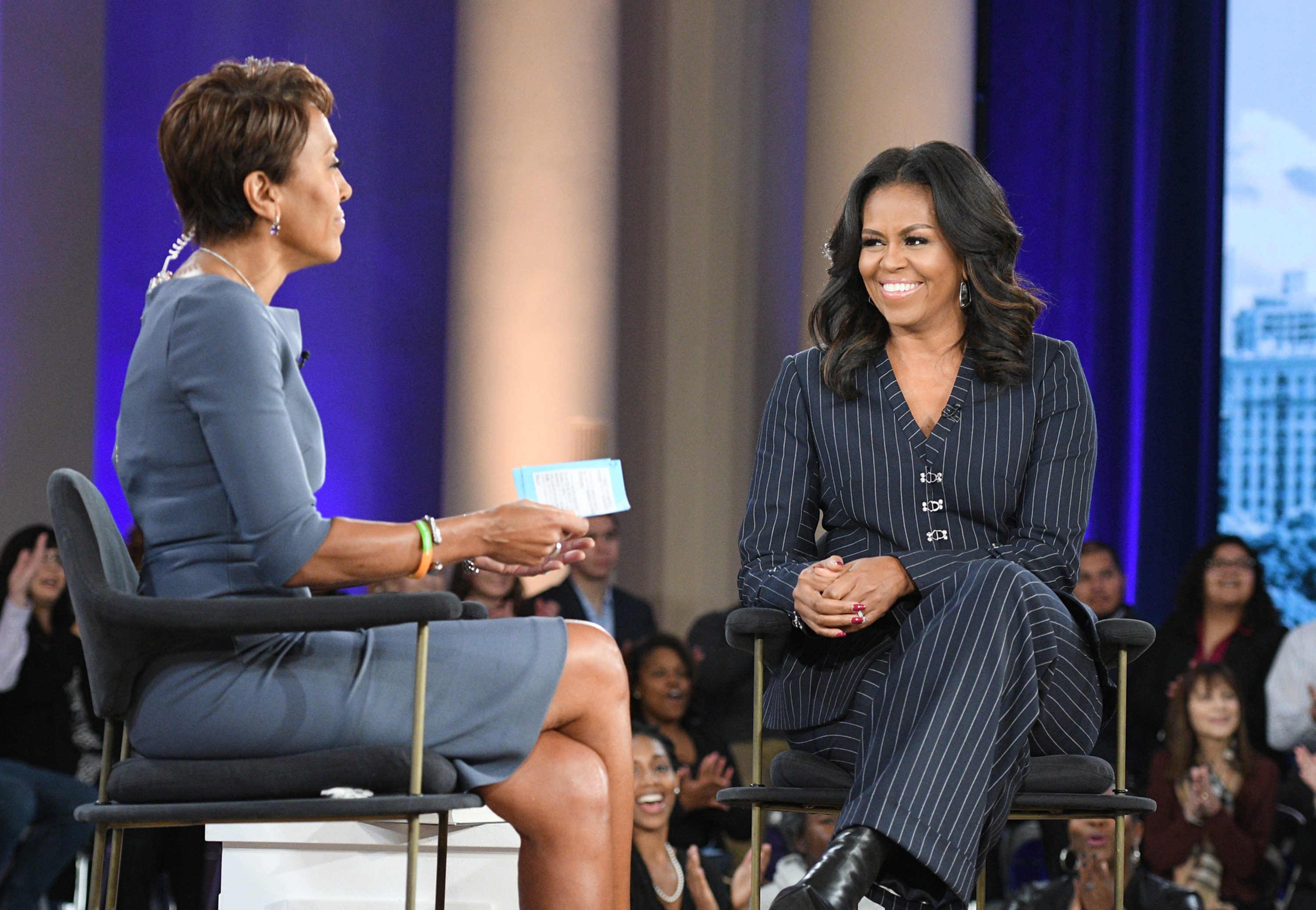 16.
I'd even get every book tour look on preorder.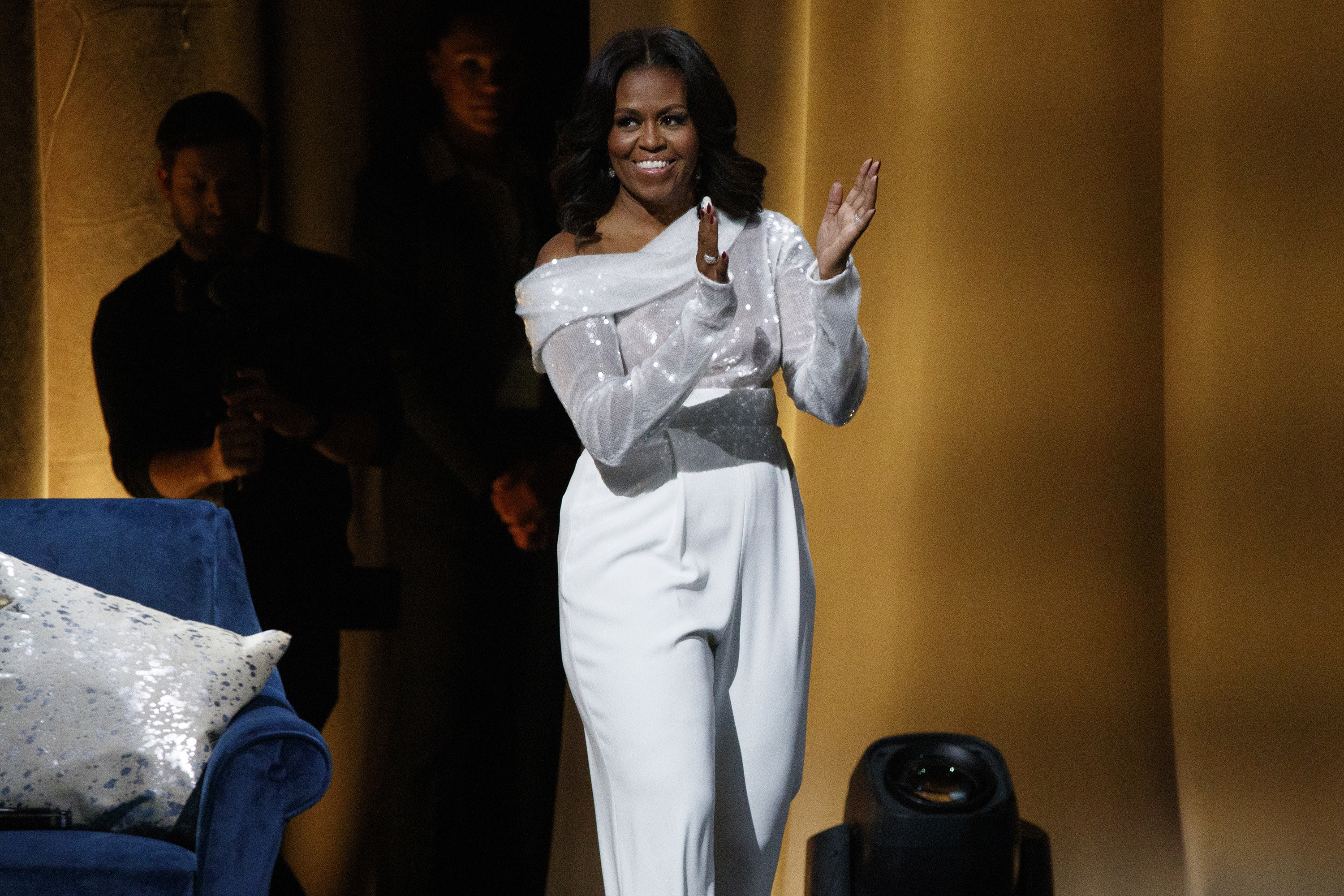 17.
Like this white three-piece suit she wore on the Inglewood stop for a talk about her memoir, Becoming.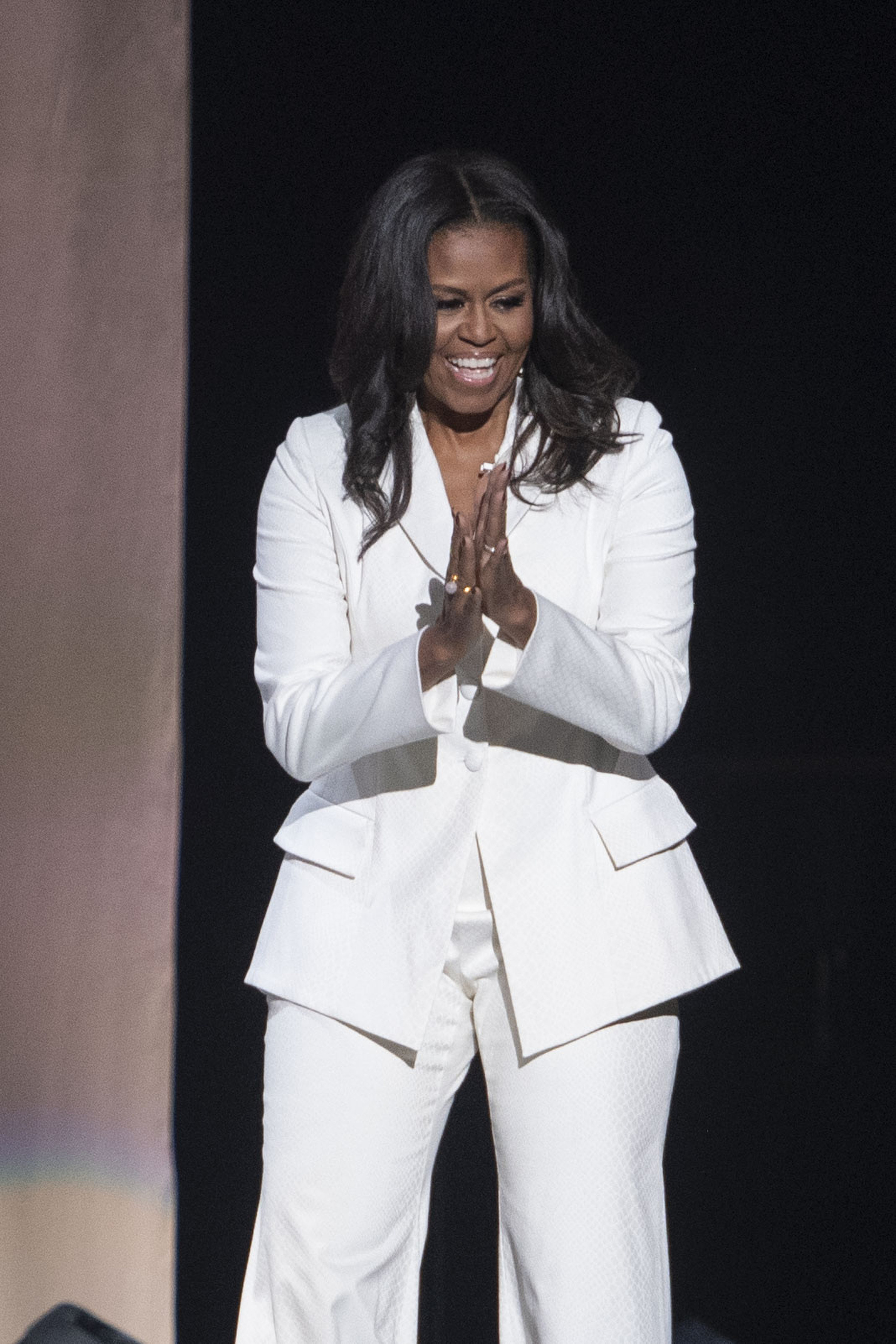 18.
Or the satin suit that somehow managed to balance elegance and comfortability.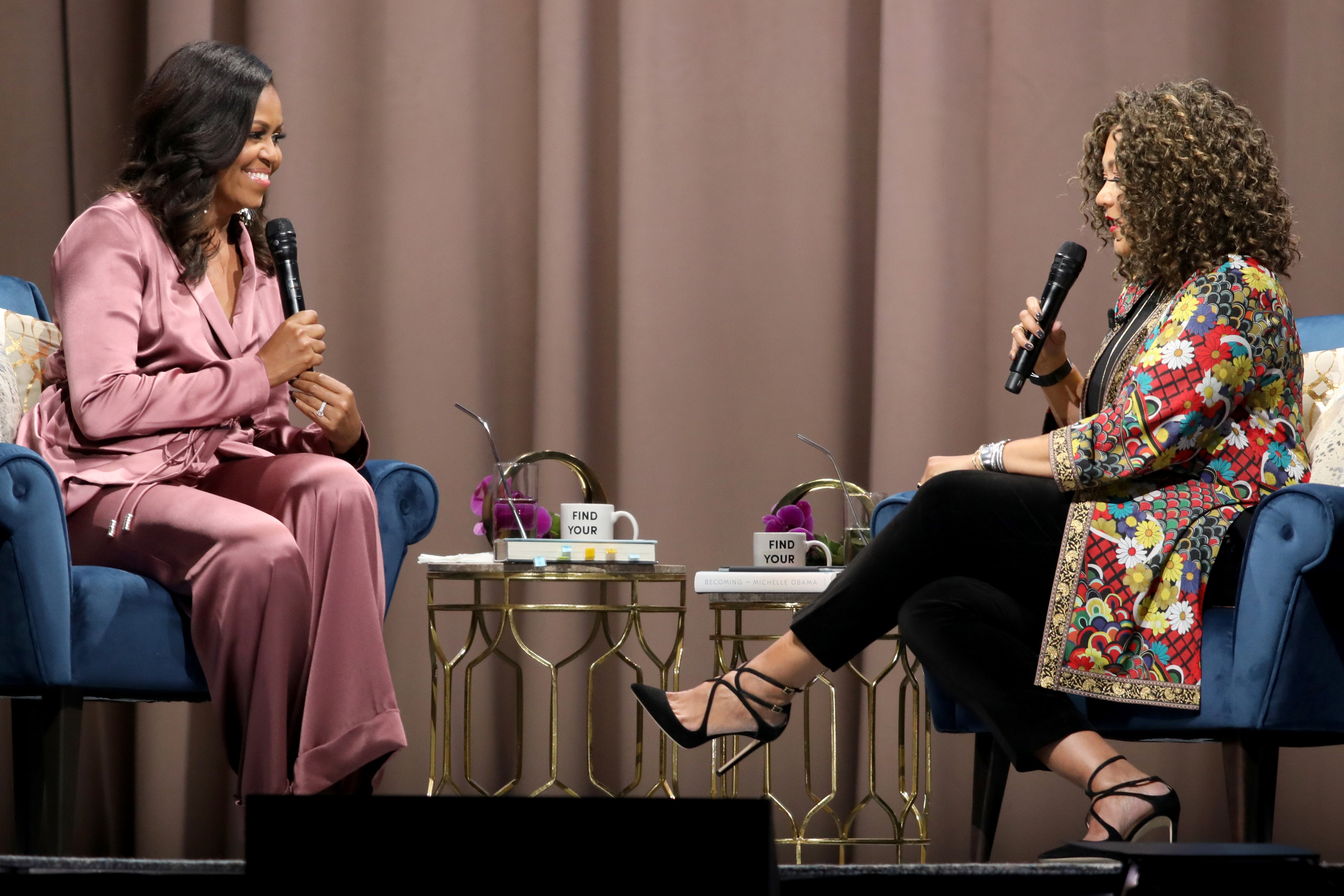 19.
Or, who could forget...
...THE BALENCIAGA BOOTS.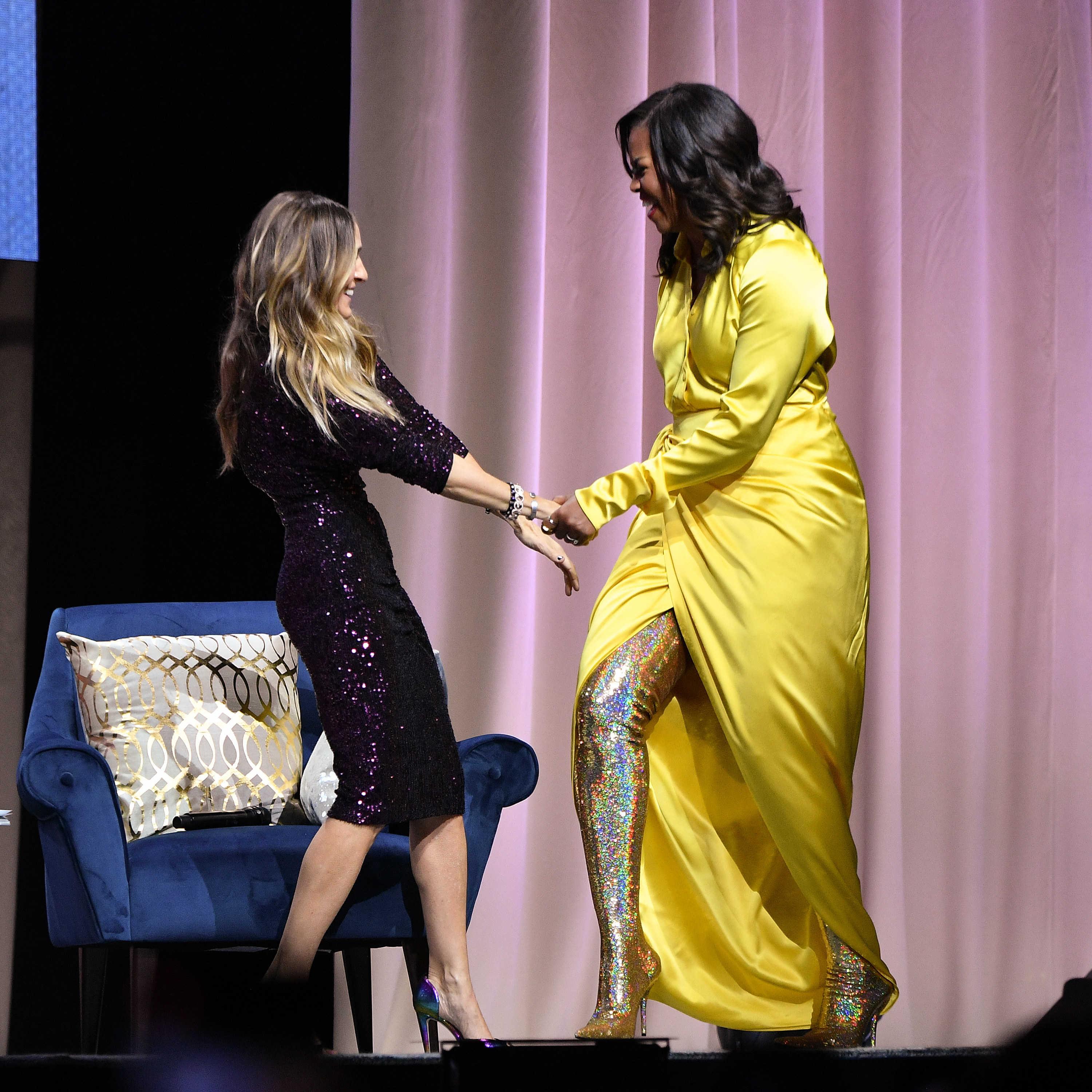 20.
Every look is iconic.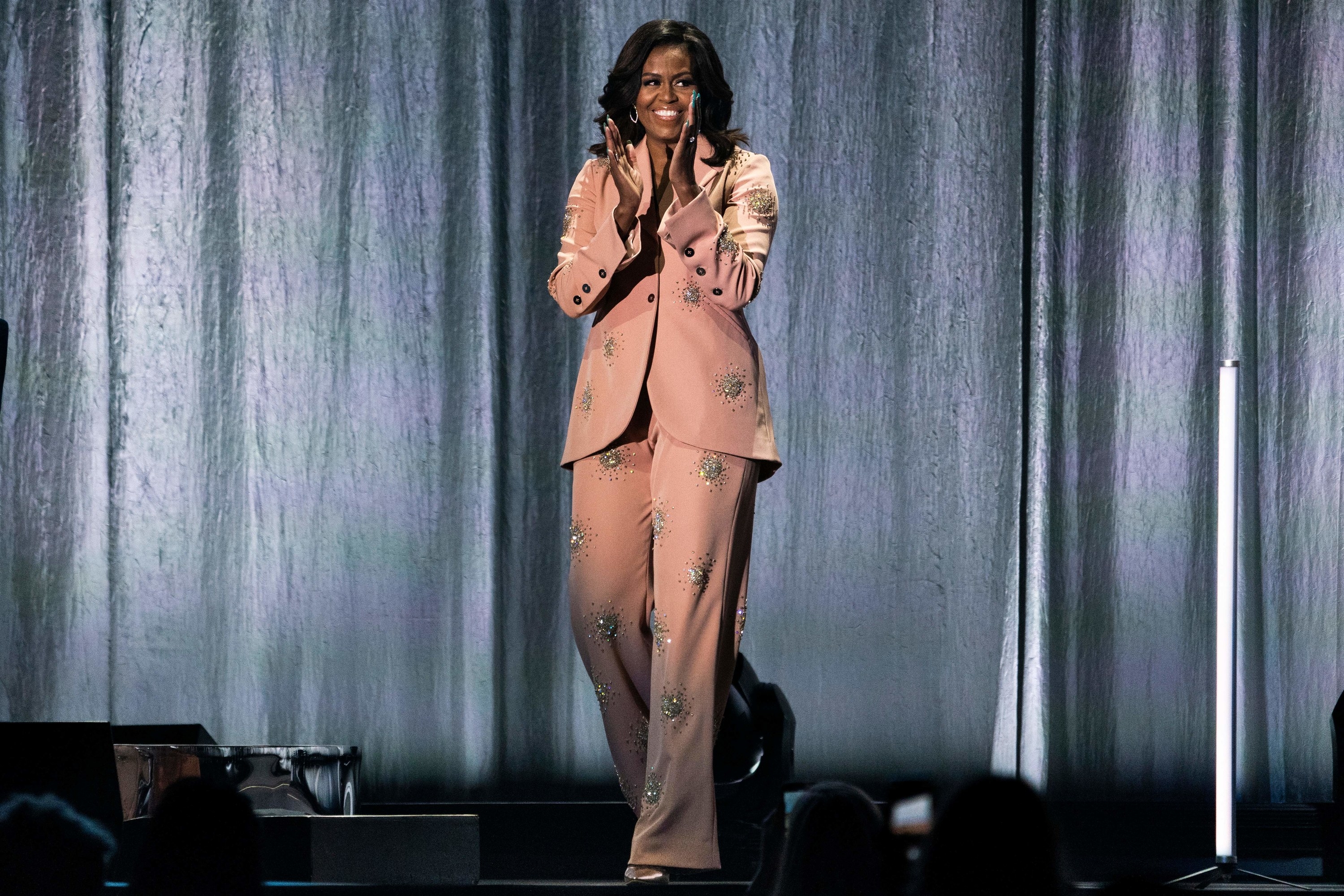 21.
Hair laid, waist snatched, teeth shinin', and a natural First Lady glow. We have no choice but to stan.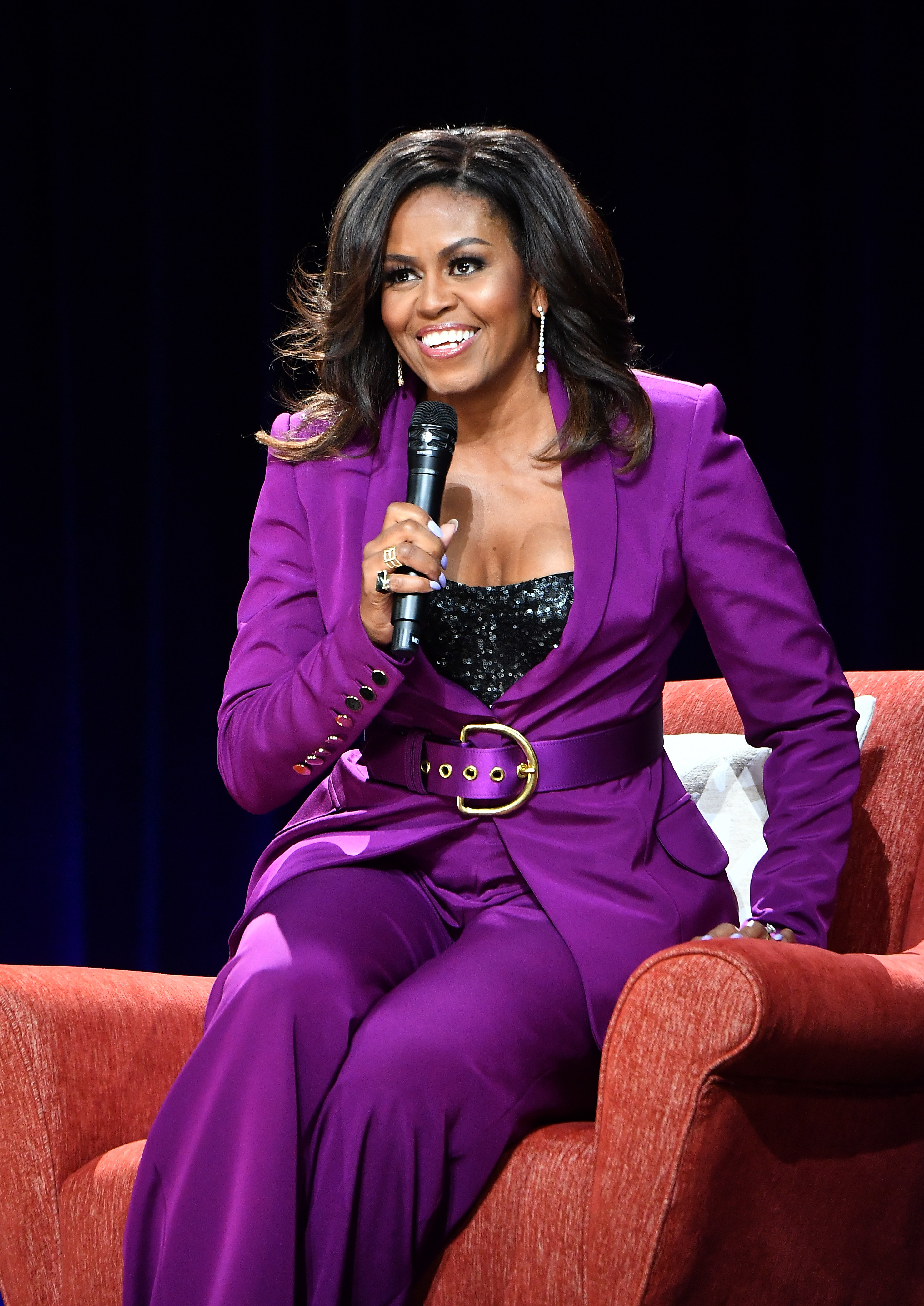 While we're busy picking our jaws up, let us know which outfit is your favorite in the comments.