We're here because Michelle is currently touring with her book across the nation, and (respectfully) she looks DAMN GOOD.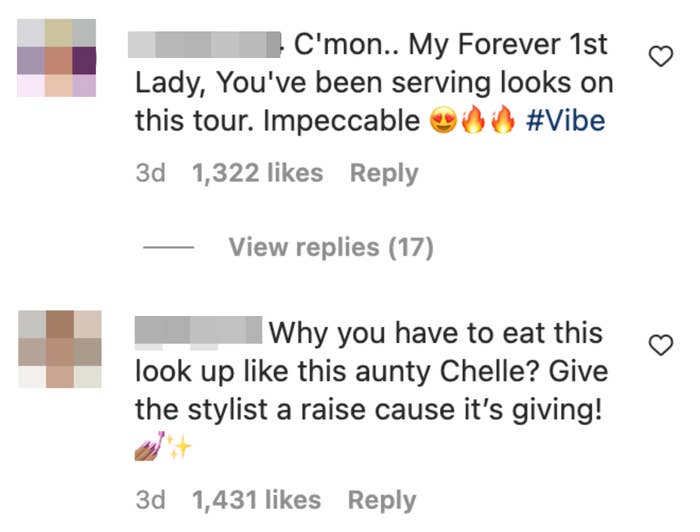 Starting out hot, Michelle wore this jumpsuit with a cinched waist on her Chicago stop:
Love the swooped bay-ang and matching heels:
In San Francisco, Auntie paired wide-leg jeans with a black bodysuit and wrap:
Who told her to be so stylish?
Then she did a second night in the city, and though everything about the video below is corny, her outfit certainly isn't:
I feel like this fit is straight out of TikTok:
When Michelle was paired with Tracee Ellis Ross, the duo wore fun suits together. Michelle opted for a deep velvet green that I can imagine many of us begging our friends to "feel it" if we saw this in a store:
And obviously she had to go for a crisp white when sitting down with the legendary queen of interviews, Oprah:
Later in the tour, I was thrilled to see Michelle going back to her tried-and-true staple: a plum monochrome moment...
...because who could ever forget this Inauguration Day lewk that broke the internet? Not I.
Shifting into something super classy, Michelle stunned in this yellow two-piece: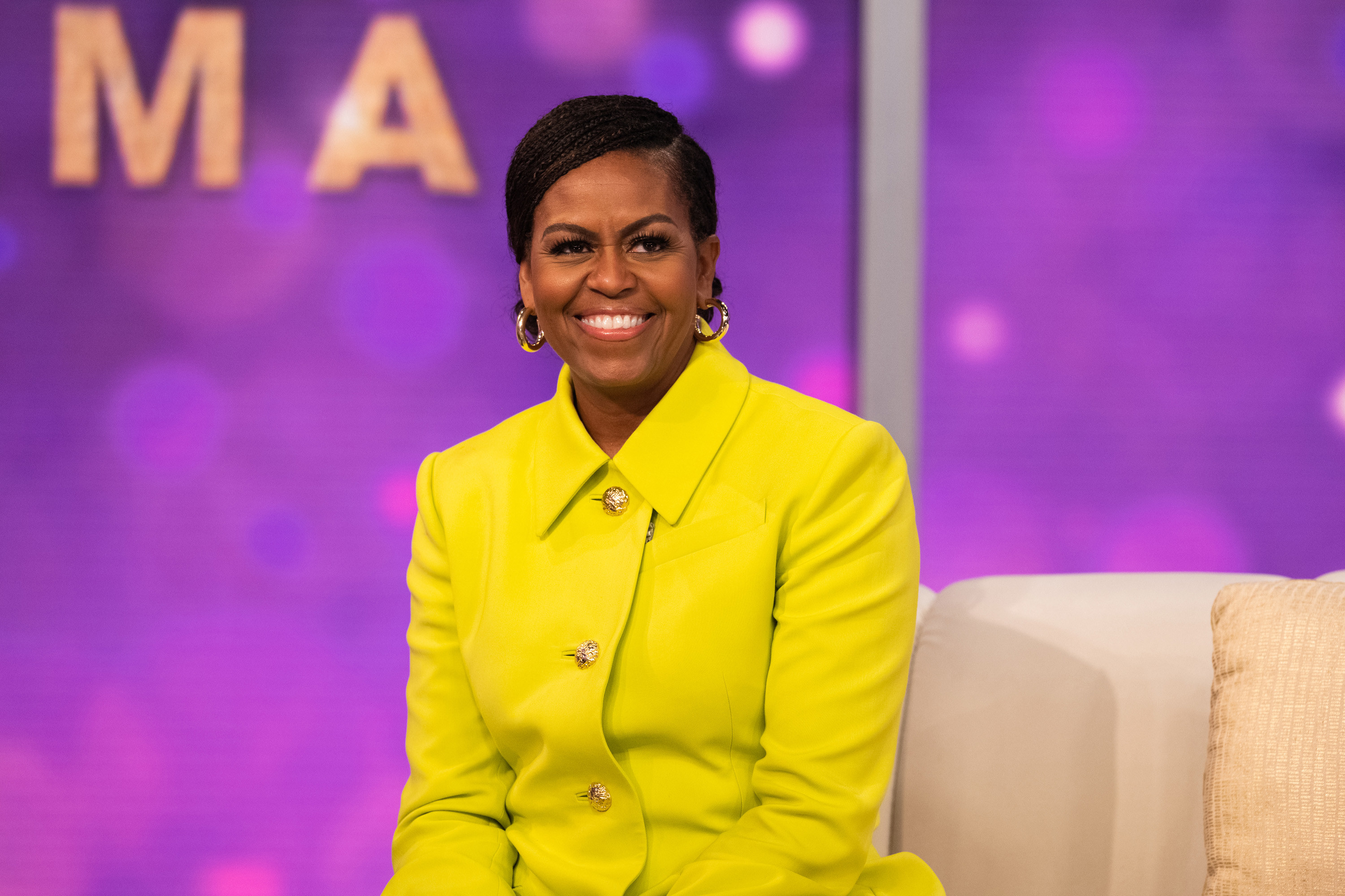 Let me give y'all some angles:
Then she proved that she could look just as good in something more casual:
I've never looked this good in denim on denim, and I never will:
She can do denim, tracksuits, up, down, or full-on leather, as she did in Atlanta, where she was joined onstage by Tyler Perry:
Madame can honestly do it all, and I will continue tuning in for each fashion moment.