Did you know that one in six Gen Z adults identify as a part of the LGBTQ community? Though this number has steadily increased between 2012 and now, there remains little information about how many practicing medical doctors — those who directly serve this growing community — openly identify as the same.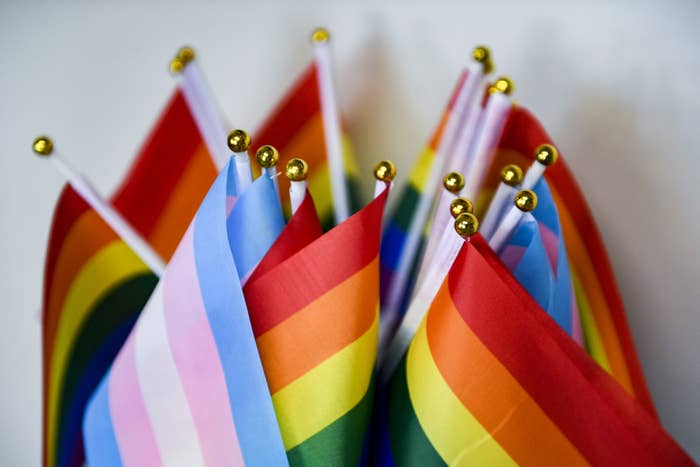 Having noticed the lack of LGBTQIA+ representation in medicine, TikTok's @ThatGayDoctor — a primary care physician in Chicago who prefers to go by his username for privacy — made it his mission to increase queer visibility in the office and online.
"I want to increase queer visibility using TikTok in order to show everyone that you can balance being a respectable professional while also being your authentic self," @ThatGayDoctor told BuzzFeed. "I know that the platform is largely targeted toward youth, and I want anyone who is struggling with accepting their identity to see that you can be out and proud and thriving in life."
In just a year's time, @ThatGayDoctor has garnered over 510,000 followers who find his videos about removing judgment from medical appointments, being his full self while on the job, and campaigning for minority communities to be a breath of fresh air.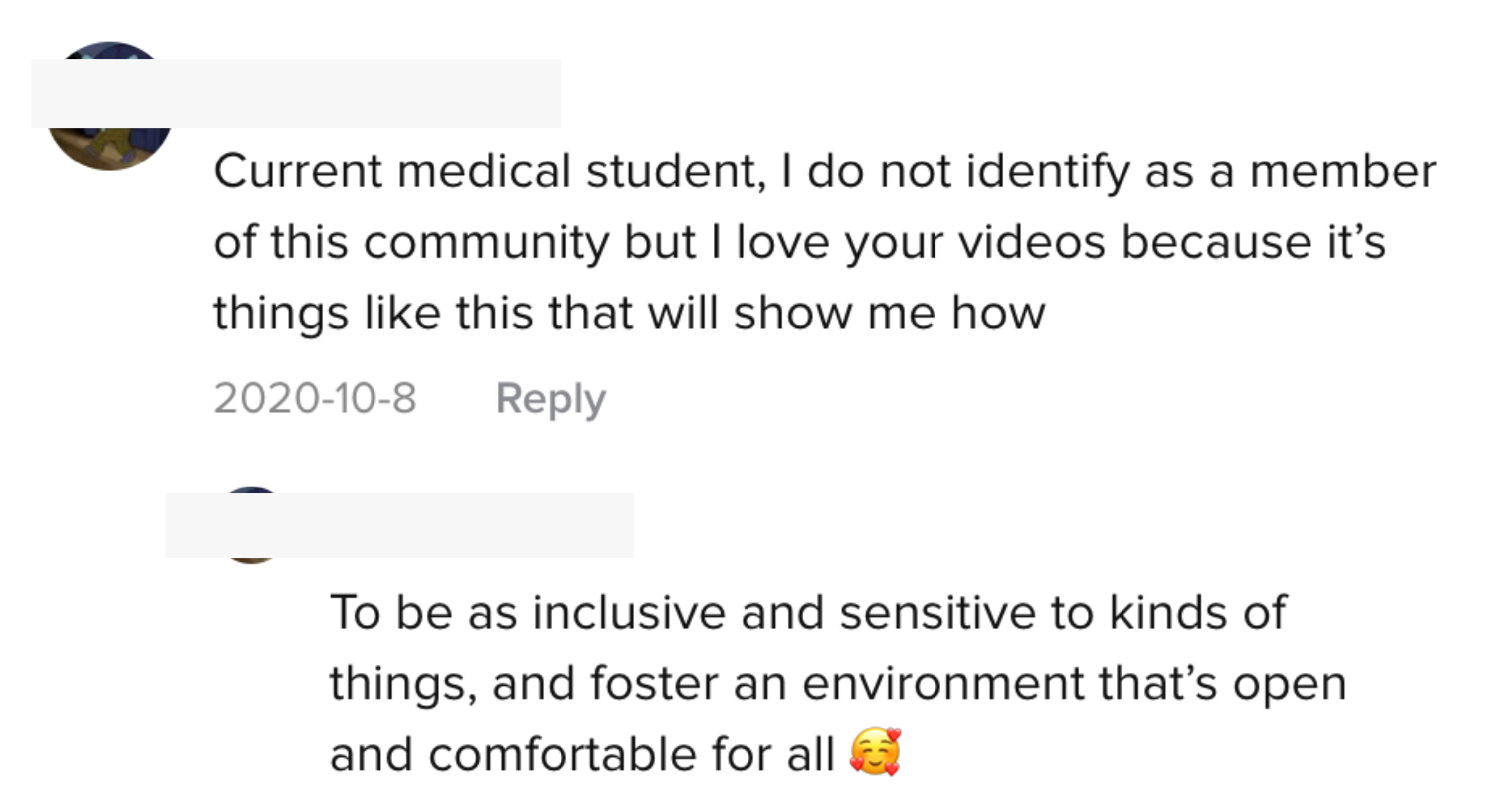 "So many of us can be out and proud in our lives, but feel like we have to mask our true identity in the workplace," he told BuzzFeed. "I think it comes out of fear of being met with homophobia, and I want to show people that it's okay to be out and proud."
Due to his openness, the 29-year-old has been approached by aspiring LGBTQIA+ doctors who aren't sure how to navigate professional life while remaining authentic. "I will often get messages from medical students and residents asking me about whether or not they should be out at school/work or talk about it in job applications/interviews," @ThatGayDoctor said. "There is a huge fear that they will be judged or excluded for sharing this integral part of their personal life. Many people who are out in their personal lives go back into the closet in the workplace in order to 'be professional.'"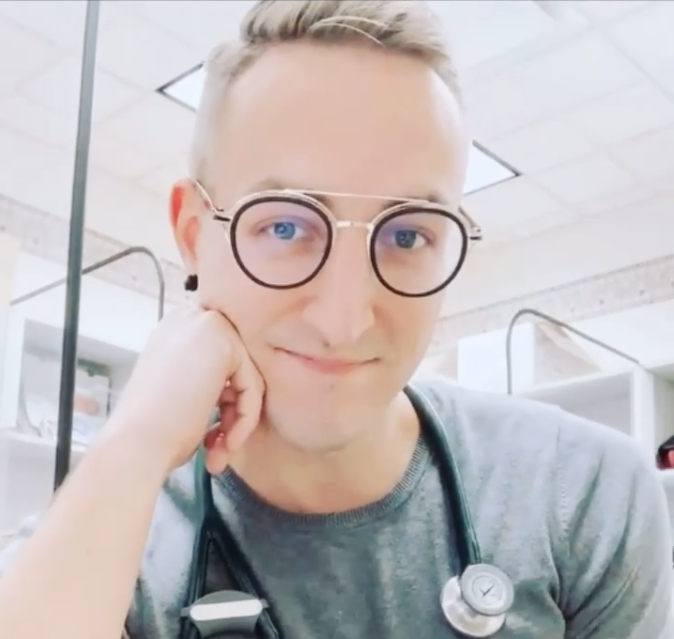 And @ThatGayDoctor is thrilled to have become the kind of representation he needed when he was younger. "I didn't come out to anyone until the last year of my undergrad. I had an awesome, supportive friend group, who made it clear via their social circles that they would be accepting of me being gay, but I still was in my head about it so much," he said. "I wish I had been able to accept my sexual orientation at a younger age, and often wonder about how it would have impacted my life trajectory. Of course, I think things worked out pretty well, but there will always be the 'what ifs' that I wonder about."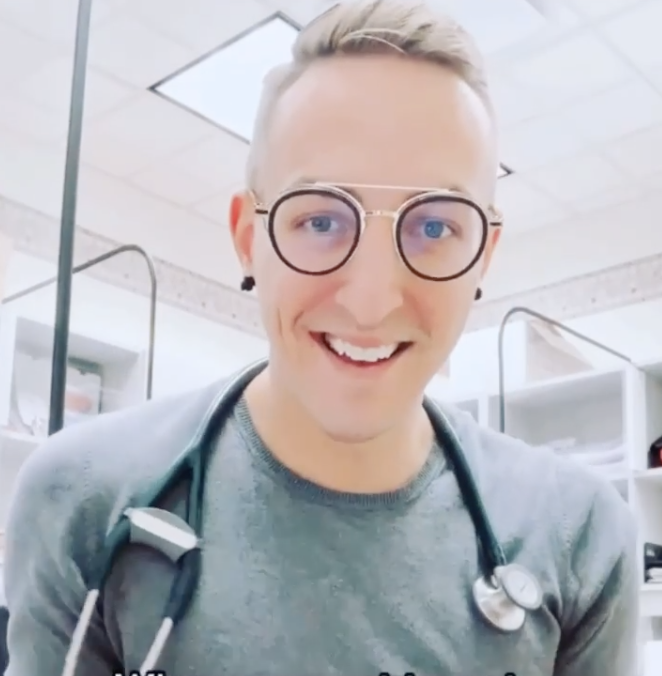 For every physician like @ThatGayDoctor, more people within the LGBTQIA+ can defeat their "what ifs" and feel more confident about living their lives to the fullest.