Internet, meet Lya Melendez and her husband Nickolas Jasper, who were capping their night out in Paris with dinner when Nickolas noticed a familiar face seated nearby...
Internet personality, OnlyFans model, and former porn star Mia Khalifa.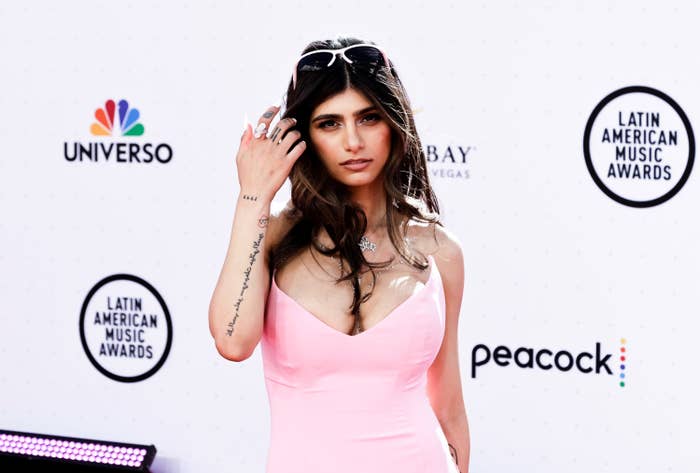 While Lya's husband grew more and more excited beside her, she filmed a cheeky video of herself throwing back a glass of wine and rolling her eyes alongside the text: "POV: You're in Paris having dinner with your husband and he spots Mia Khalifa, gets way too excited about it, and proceeds to text all his guy friends."
In Lya's comment section, viewers pointed out that Mia — in all her girl boss goodness — would probably have berated Lya's husband for ignoring his wife...

...and in a now-deleted thread, Mia confirmed this by joking, "Girl, my man was on his phone the whole time, I say we throw them all away and go shopping tomorrow."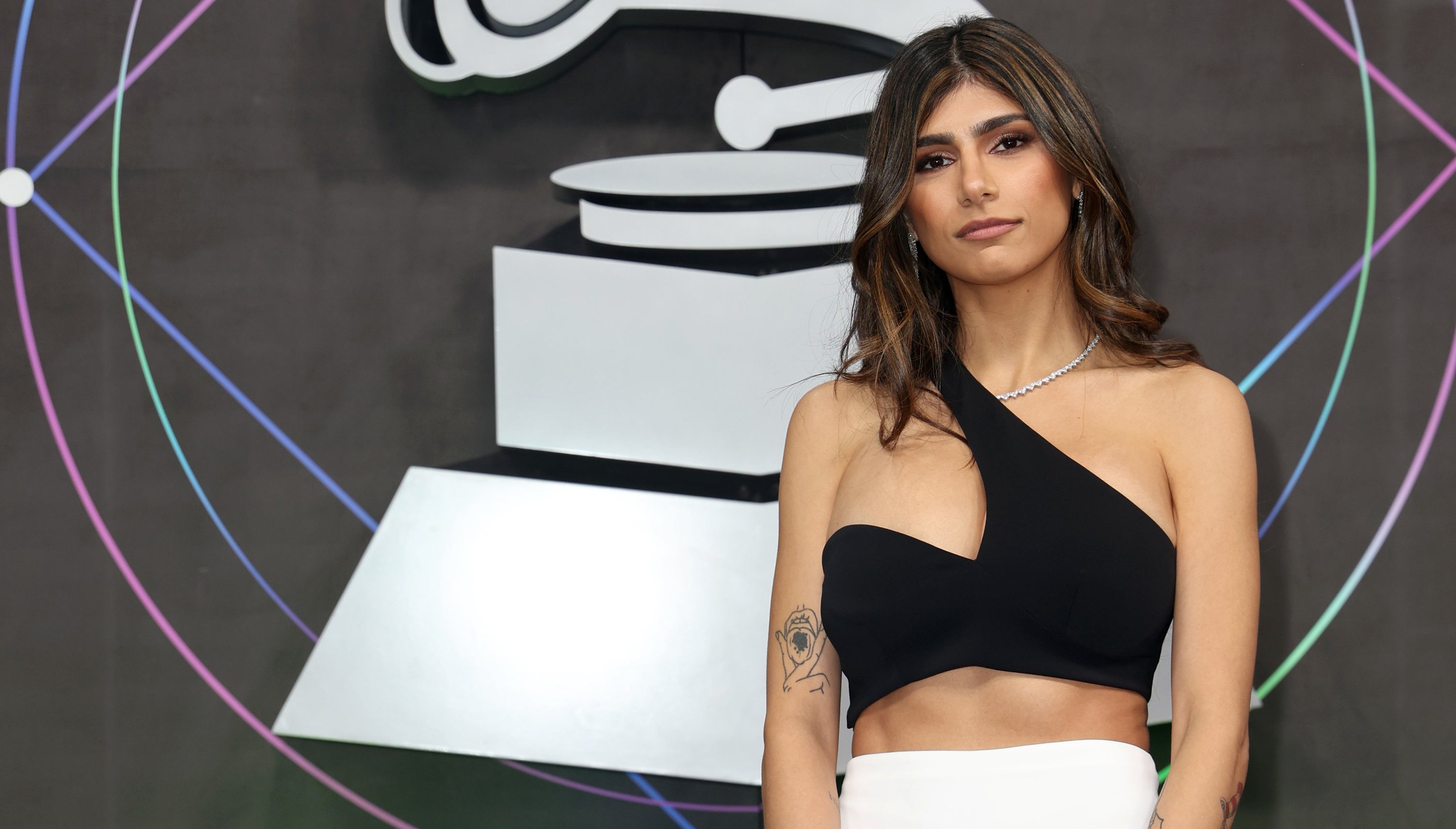 But Mia had other ideas for their shopping excursion. Mainly, that Lya's husband apologize for texting during dinner with a new, luxury Birkin bag.

And, y'all, Nickolas DELIVERED.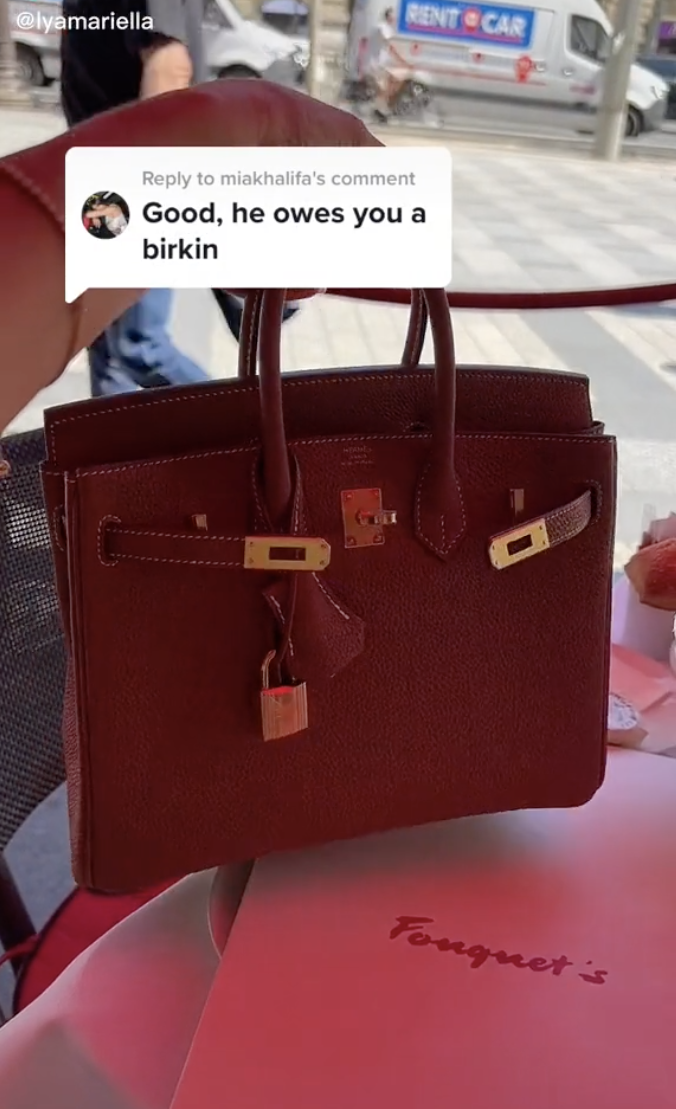 Mia even showed up for the bag's "christening," confirming that she's been named the Birkin's godmother. She and Lya enjoyed a laugh while Nickolas filmed the lighthearted exchange.
When speaking to BuzzFeed about the encounter, Lya wanted to clarify that she was only teasing her husband in the original video and she loved how people in the comment section reacted to hearing about his excitement. "It was funny to hear them say they would have been as 'excited' as Nicky and texted all their friends had they been in his shoes," she said.
Mia seemed equally entertained by the run-in and the two created this lovely skit of the events for all of our viewing pleasure: