Try Not To Be Stunned By This Couple's Viral "Harry Potter" Pregnancy Announcement Video
How utterly enchanting! 🔮⚡️
When Potterheads Grace Navarro and Brennan Horine learned they were expecting, there was no other place more magical for their announcement video to be shot than at the Wizarding World of Harry Potter at Universal Studios.
So, the couple approached their best friends, videographers Kayla and Phillip Kelly, and got planning. "This baby announcement was a true work of love," Grace told BuzzFeed. "I had a vision, but I knew I needed help to bring it to life. ... Together, we developed the script scene by scene, made the costumes, filmed the video over the course of two days, and then spent weeks editing it. The whole thing took about two months from beginning to end."
Throughout the mini movie, we're pulled into Grace and Brennan's love story, which is reimagined through life at Hogwarts. Notable scenes include the moment they first saw each other:
Their interest building over a shared passion: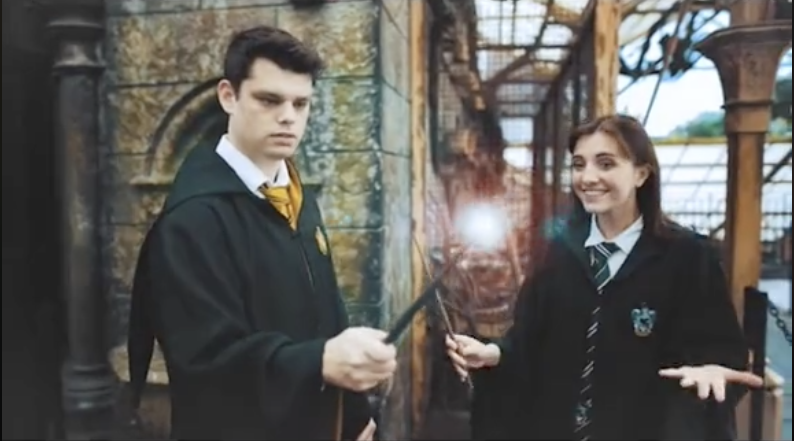 And finally, the moment we've all been waiting for: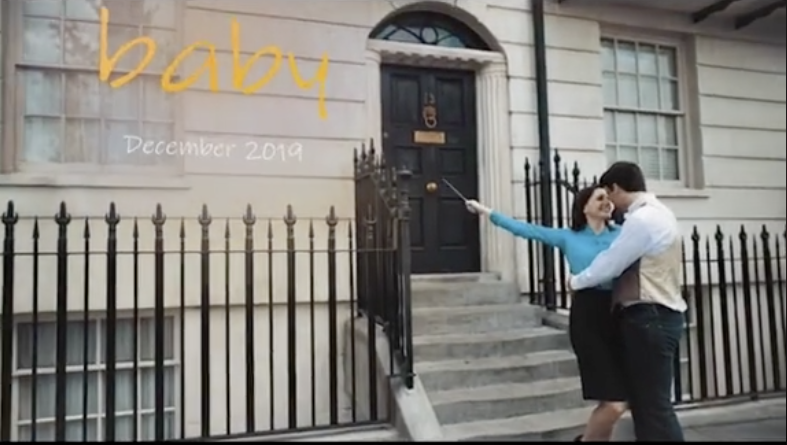 When sharing why they chose the Wizarding World of Harry Potter as their announcement video location, Grace said, "I've always loved creating images and videos inspired by the books and movies I love...and with the Wizarding World so close, I knew I wanted to do a Harry Potter baby announcement when the time came. I actually envisioned and started planning for the video years before I even got pregnant!"
"Harry Potter is a huge part of who I am," she continued. "I grew up with the books and movies, and they have shaped me into the person I am today. Because of Harry Potter, I lived unforgettable moments and met friends I still keep to this day. ... My husband admittedly never read the books, but he loves the movies. [And] when we moved to Orlando in 2016, we both worked at the Wizarding World for over a year, so it became a big part of our life as a couple."
"My daughter is still too little to understand [what Harry Potter means to us], but I look forward to the day I can share it with her — although I do dress her up in Harry Potter gear all the time!" Grace concluded.
How utterly enchanting! 🔮⚡️