Netflix Offered A First Look At "The Harder They Fall," And A Cowboy Movie Has Never Looked So Good
And it has a star-studded cast to boot!
Netflix excited movie lovers with an announcement saying they will release a new film EVERY SINGLE WEEK in 2021. Among them is The Harder They Fall, which has been vaguely teased as a western starring big names like Jonathan Majors, Idris Elba, Zazie Beetz, Lakeith Stanfield, Delroy Lindo, and Regina King.
In a sneak peek of next year's lineup, Netflix offered a first look at the highly anticipated film, including an intense scene where Zazie and Jonathan are back-to-back in a shootout.
Though much is still to be revealed, here is everything about the movie that we know so far:
1.
The plot revolves around Nat Love (Jonathan Majors), who, upon learning that the man (Idris Elba) who killed his parents was released from prison, decides to get his old gang back together and seek revenge.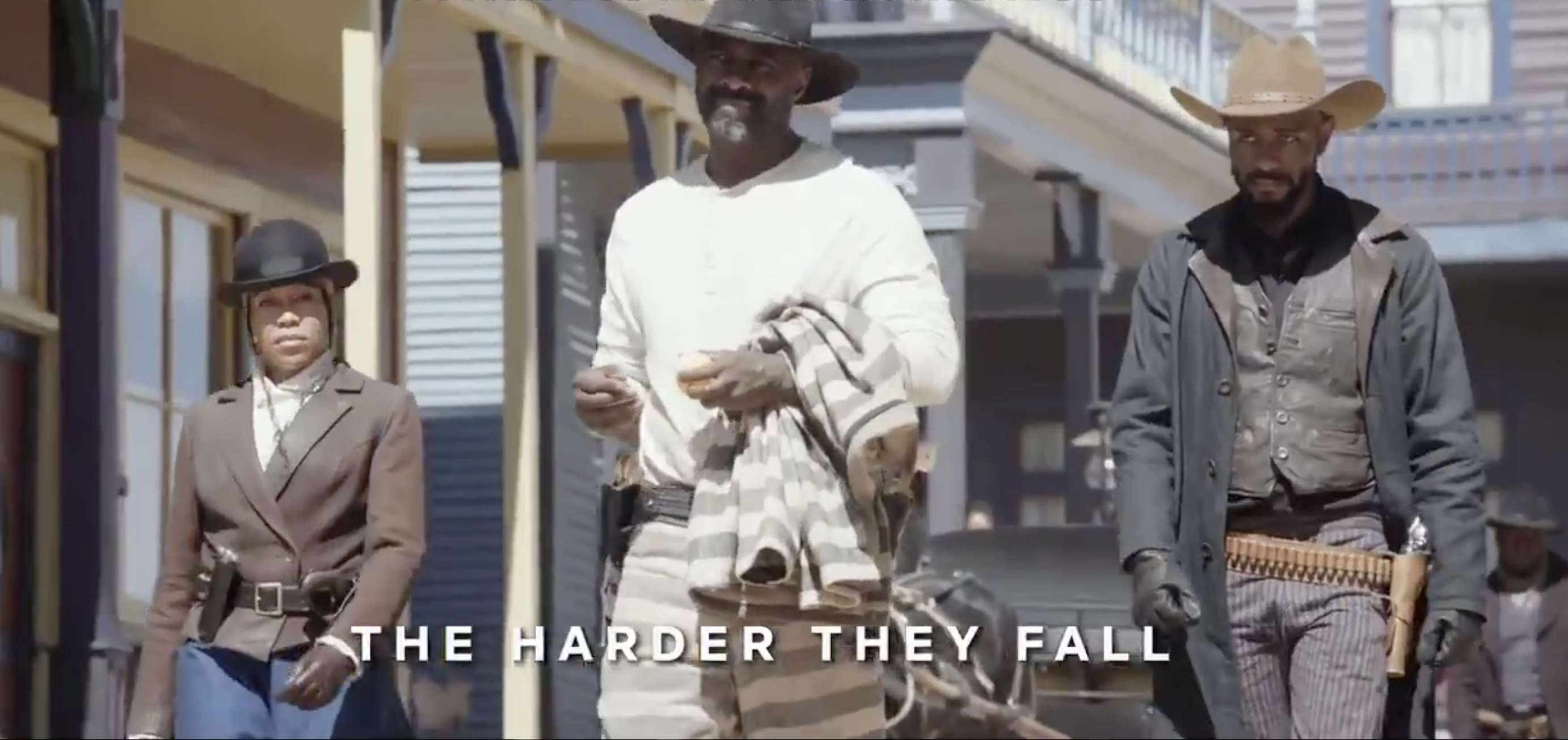 2.
The film was first announced with news of Jonathan Majors on the cast list.
3.
This project will be British singer-songwriter Jeymes Samuel's directorial debut.
4.
Samuel also cowrote the film alongside Boaz Yakin, who is best known for screenplays like The Rookie and Now You See Me.
6.
Filming was delayed due to COVID-19.
Only about five weeks into shooting, a member of the production team tested positive for COVID-19, which temporarily shut down filming.
7.
Though unconfirmed, it appears as though Regina King and Jonathan Majors may be love interests!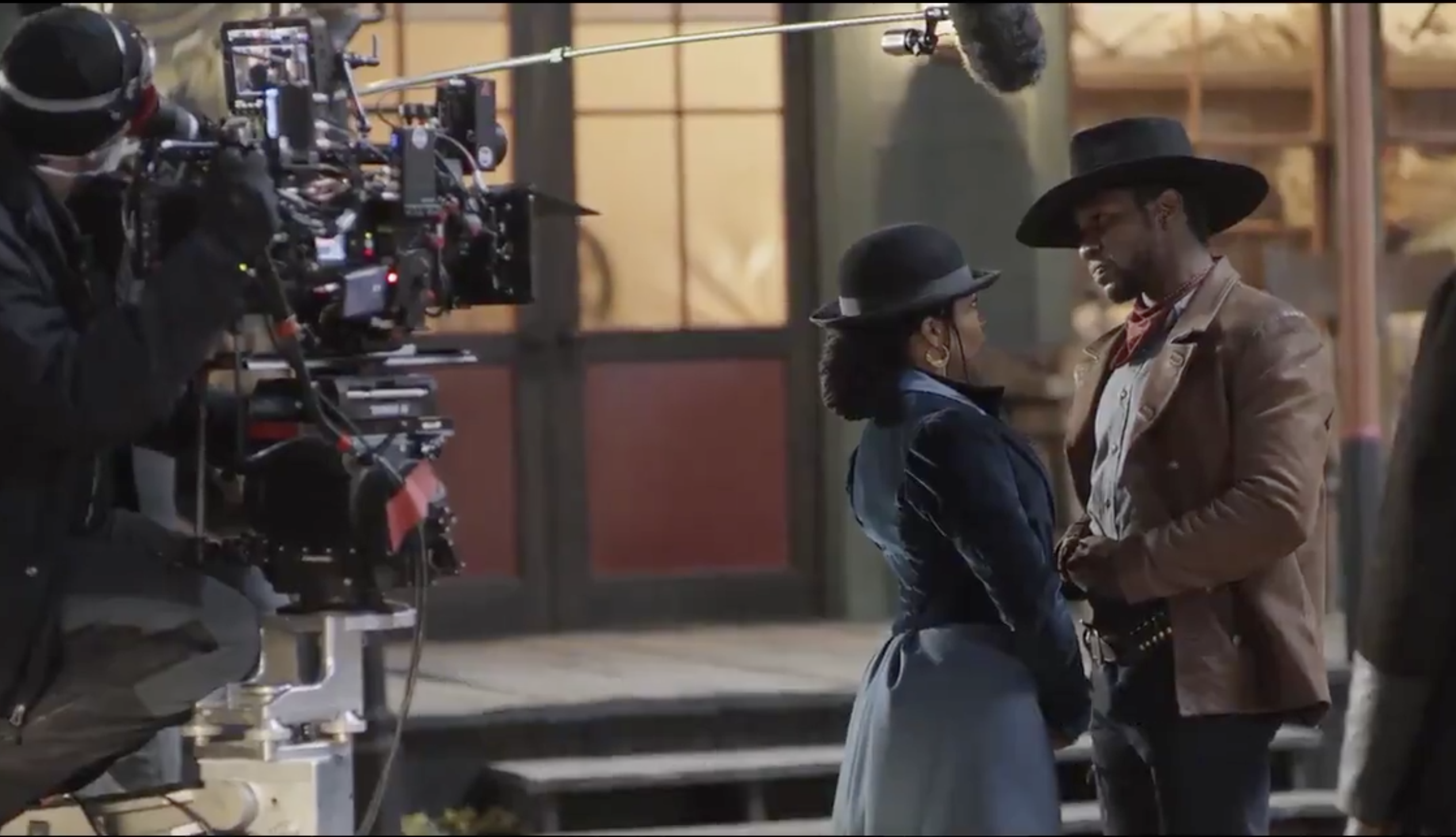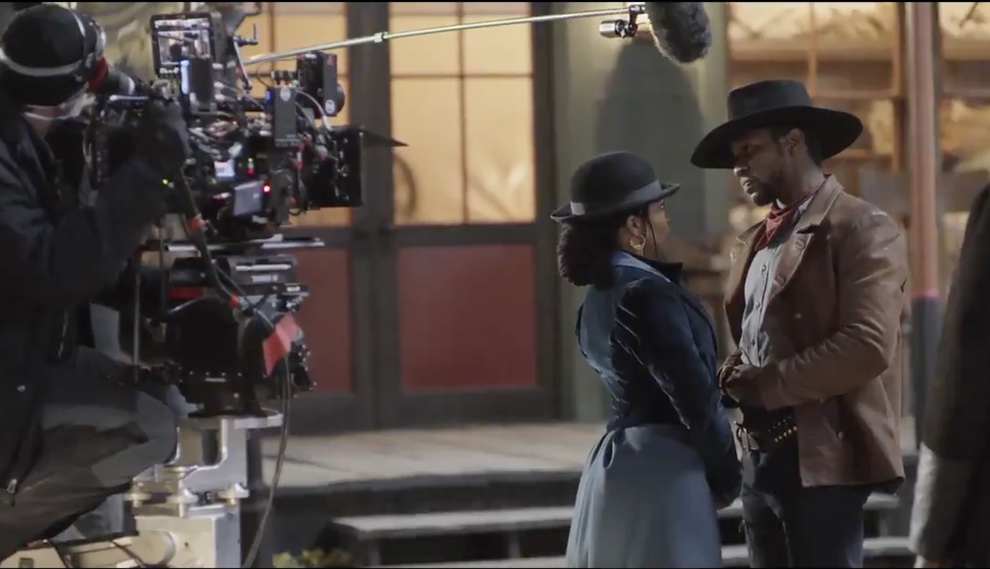 Will you be circling your calendar when the release date for The Harder They Fall is officially announced? Let us know which teased scene you're most looking forward to in the comments.