Internet, meet Kiara and Joel Brokenbrough, a newlywed couple who have recently gotten quite a few unsolicited opinions after sharing how they pulled off a $500 wedding.
It all started when over 1.3 million people watched a now-viral video of Kiara trying on wedding dresses, before she ultimately landed on a $47 gown. Now, the 28-year-old is sharing the ins and outs of her two-month wedding planning process in a series of TikToks that are raking in hundreds of thousands of views.
To get the full how-to, BuzzFeed reached out to Kiara, who shared that the couple — who met in Vegas during 2016 before their friendship blossomed into a relationship in 2020 — did not set out with the intention of keeping the wedding under $500. "It just turned out that way," she said. "Our goal [was to] not go into debt and to use the resources that we had, so that we did not have to come out of pocket [for] a lot of money."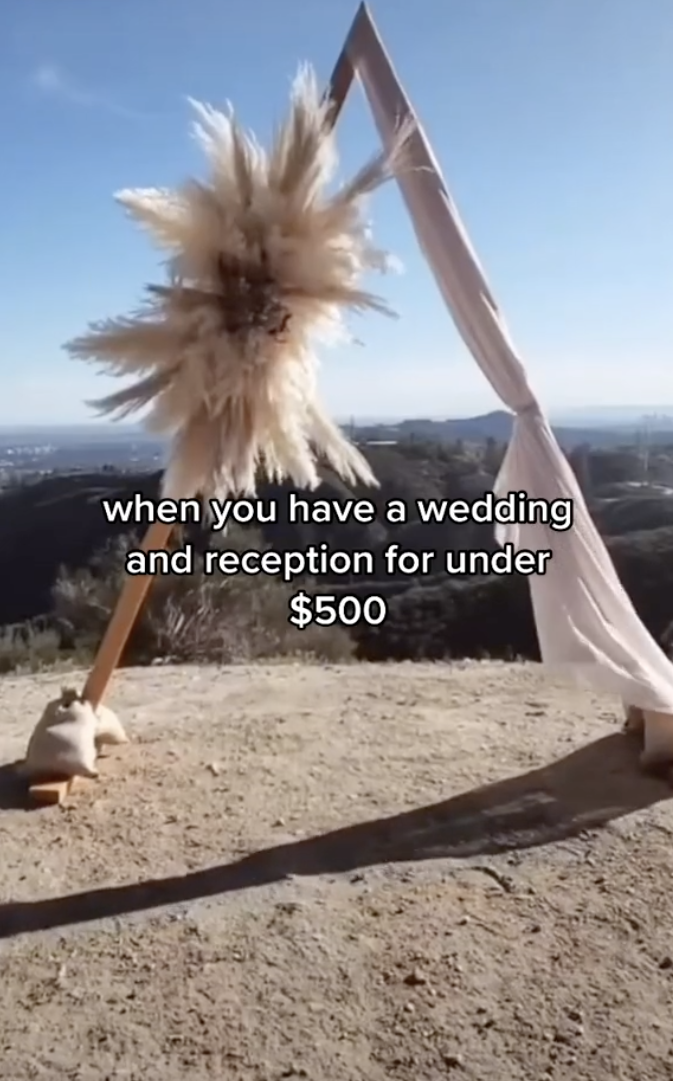 These necessities included Kiara's $47 wedding dress from Shein and Joel's $100 suit from Boohoo's men's section...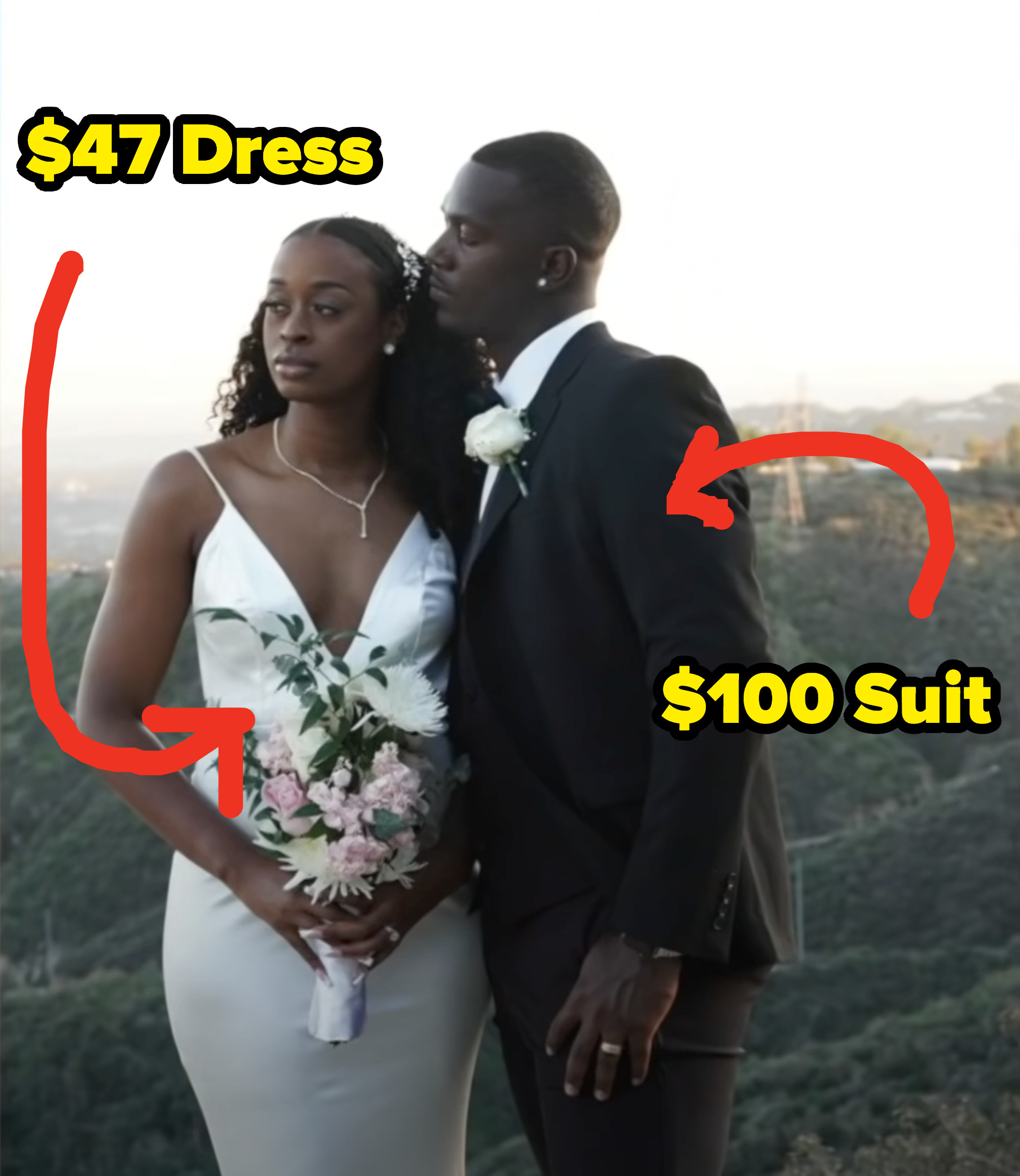 ...as well as a $230 decorative arch and $67 on rental chairs.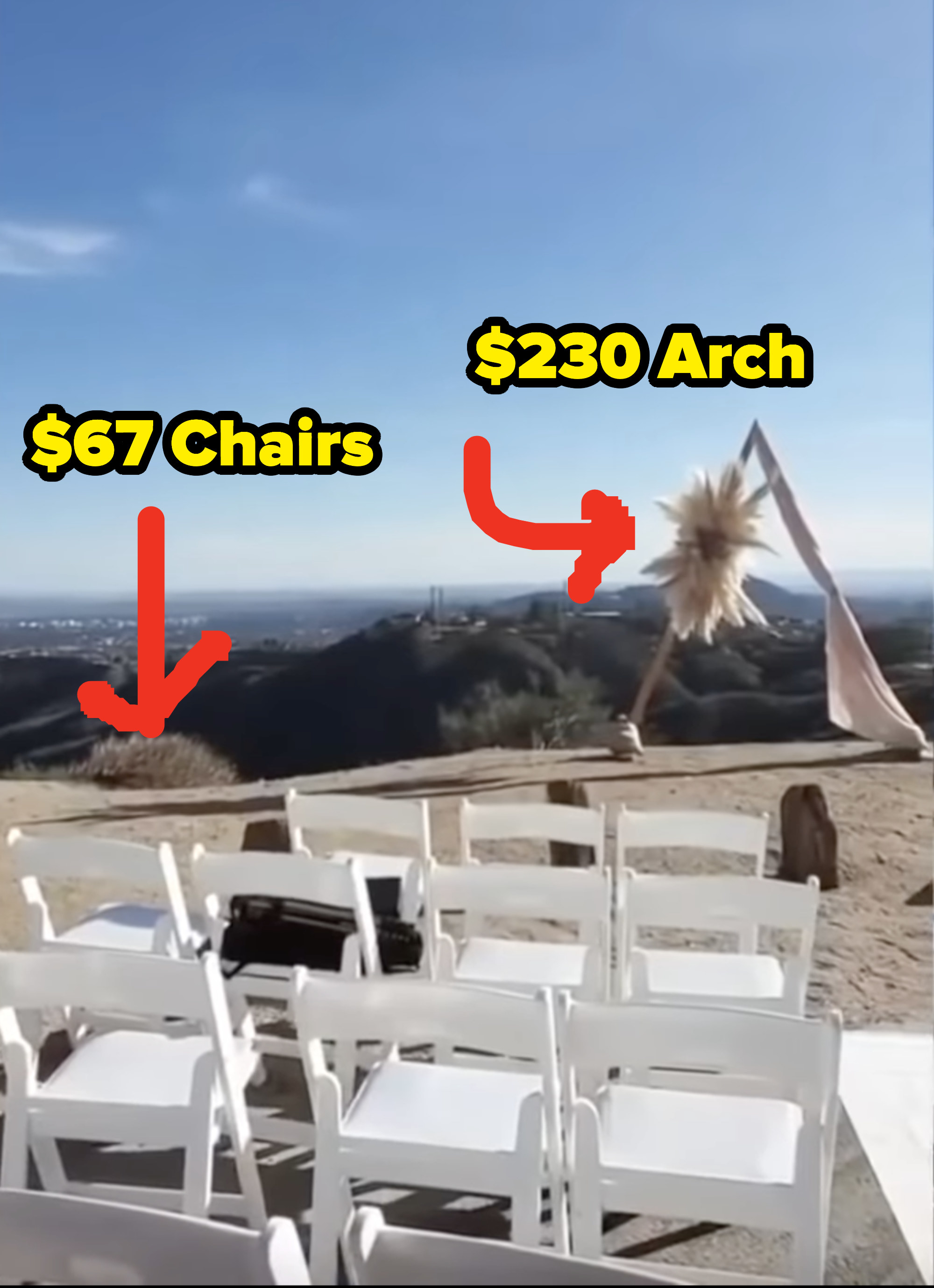 For jewelry, Kiara purchased a few pieces from a local dollar store, while Joel shopped on Amazon for a $50 pair of shoes.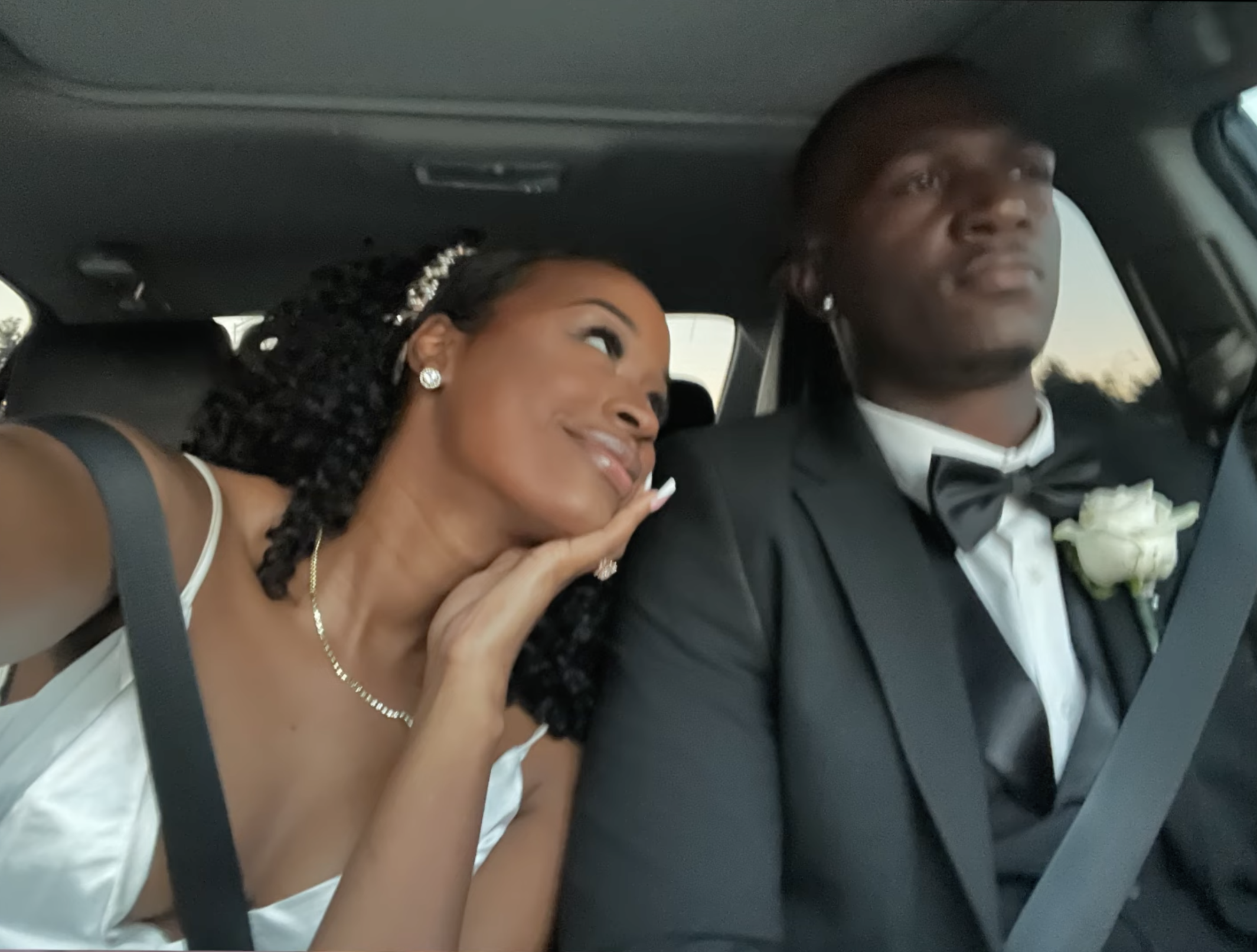 To save on common wedding expenses, the couple got creative. First was the venue, which can cost newlyweds around $6,000 on average. However, Kiara and Joel picked a scenic lookout in Los Angeles known as the View Point, which is a location free for public use. "If it is a public place, be sure to call and make sure it's OK," Kiara warns others interested in booking their own favorite local destination. "Get the rules of the city, the state, and just make sure you're abiding by those rules to avoid getting ticketed."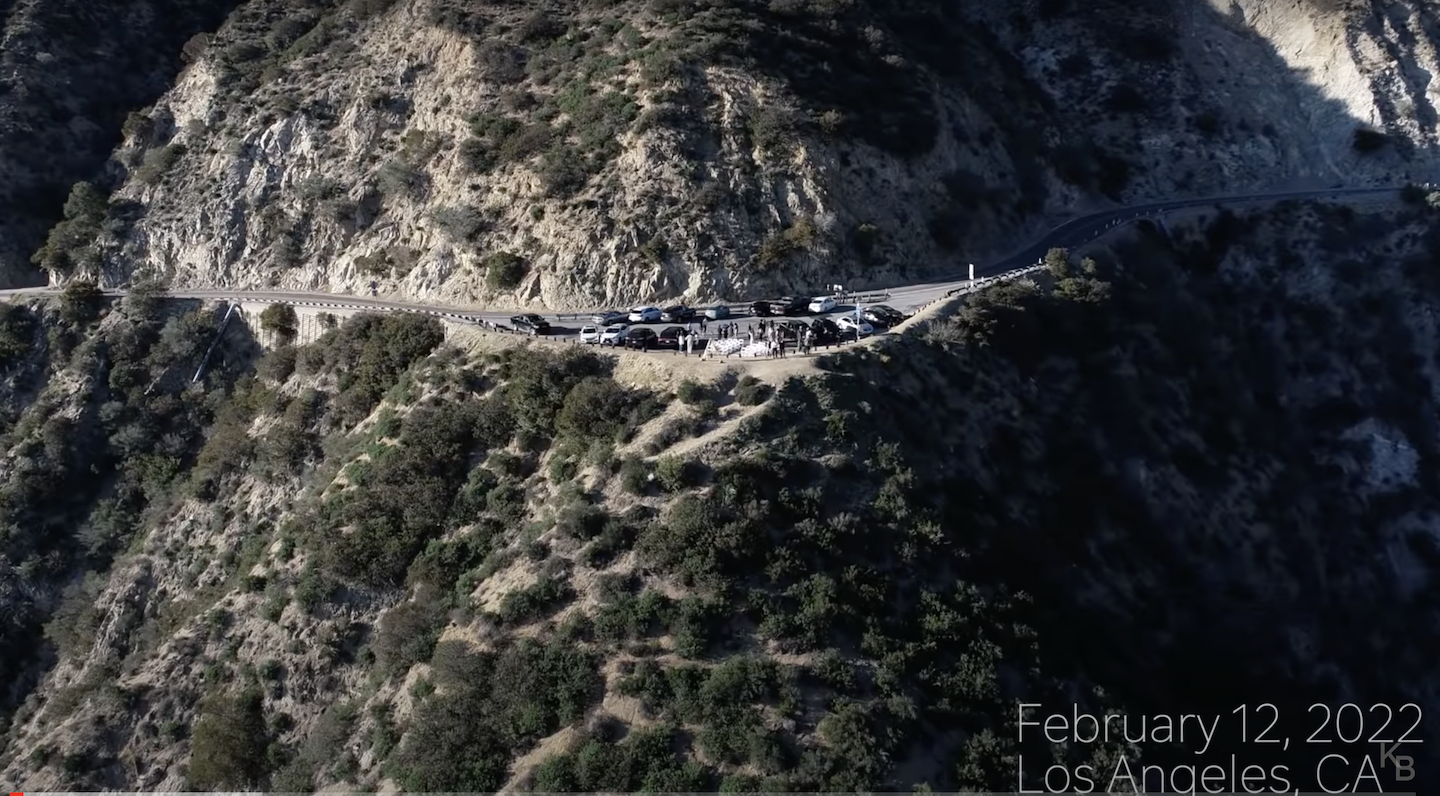 Similarly expensive, a bridal bouquet can cost around $250 alone — not considering all the other flowers romantically strewn around the big day. But seeing as Kiara and Joel's wedding was a family and friends event, others helped the couple bring their saving goals to fruition, and Kiara's godmother created the bouquet at no charge.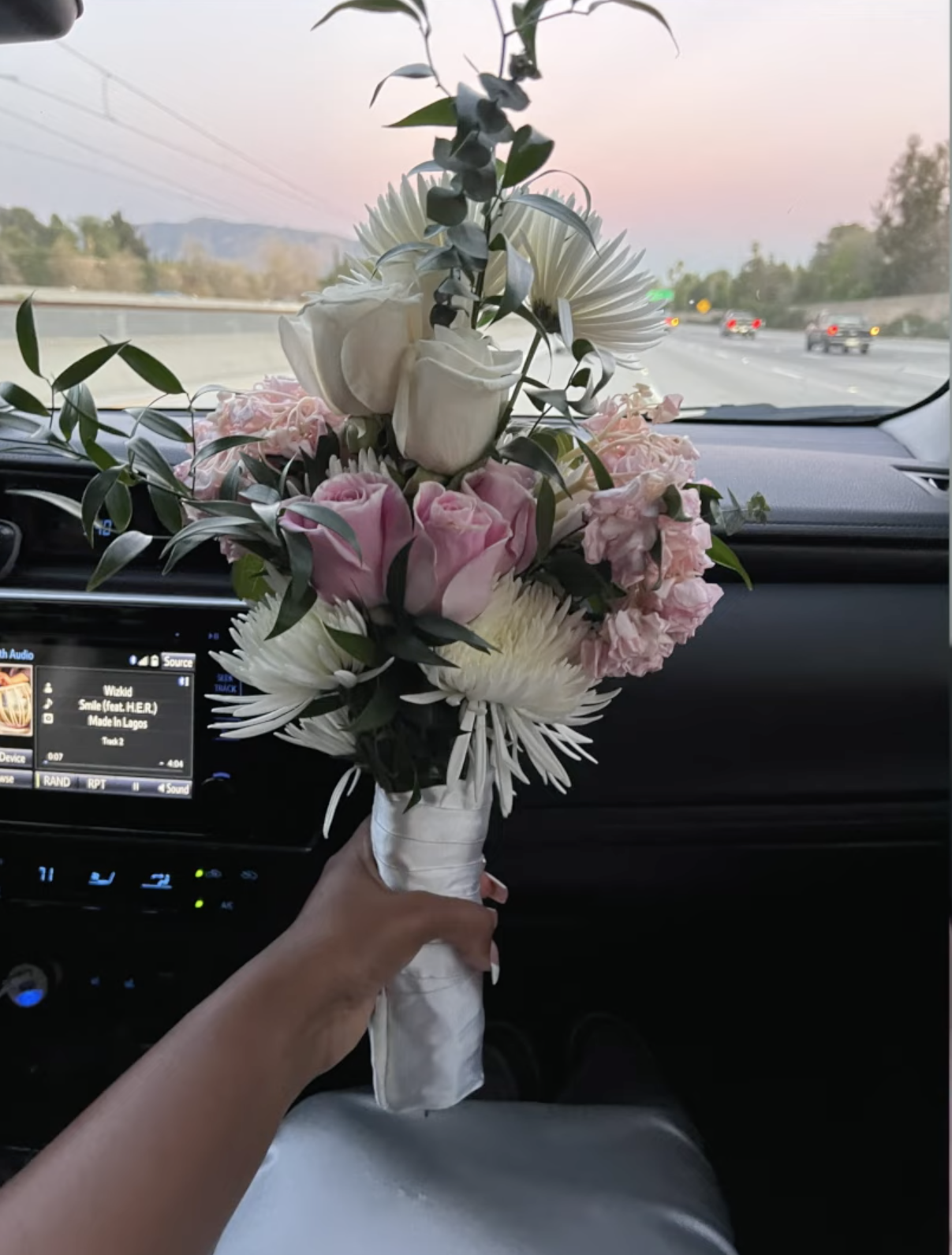 Kiara also saved on hair and makeup by doing it herself and re-styling a wig she already had — saving her from a typical $300 price tag.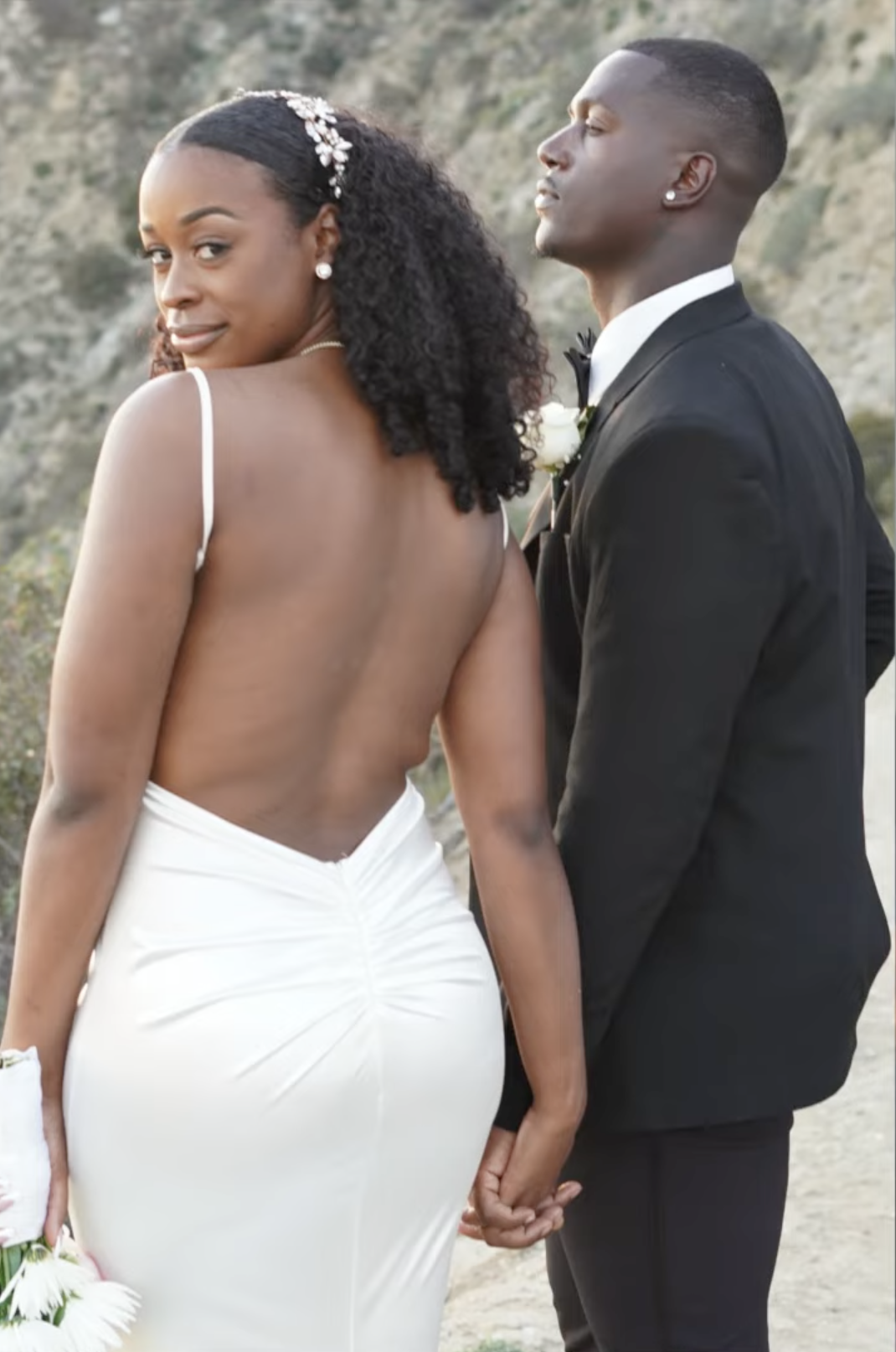 Other cost-saving measures included opting out of live music and creating their own wedding playlist, paying a photographer friend to take photos with Kiara's camera instead of outsourcing, and creating invites with a free template and texting the e-vites instead of mailing them. All together, this would have cost the average couple about $7,450.

Arguably one of the most impactful money-saving decisions, though, came from opting out of a traditional reception, which can set couples back about $22,500 with food, decorations, drinks, and everything else included. Instead, Kiara and Joel kept the party going at a lounge, and their friends and family each paid for their own food — and even paid for the couple's plates.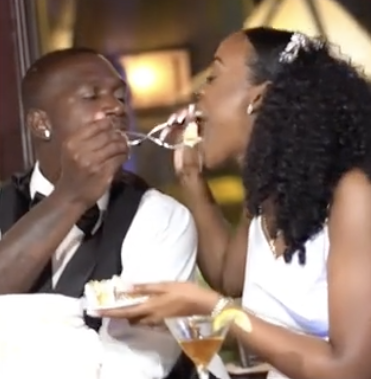 Outside of wedding costs, the then-fiancés opted for non-traditional rings as well. Kiara's ring features a gorgeous stone instead of a diamond, and Joel's band is made of metal. Both of their rings were under $300.

Unsurprising to many right now, as inflation grows and everything seems to be becoming pricier, the comment section of Kiara's video is filled with replies from people who aspire to host dream weddings that don't start their marriage in debt as well.
"Exactly why we're eloping," one person told Kiara.

"Courthouse me please!" another commented.

But not everyone is ecstatic about Kiara and Joel's ceremony. Despite the couple saying their friends and family in attendance had no complaints, some said having people pay for their own food at a wedding is "tacky" and suggested that weddings hosted for under $500 aren't worth having.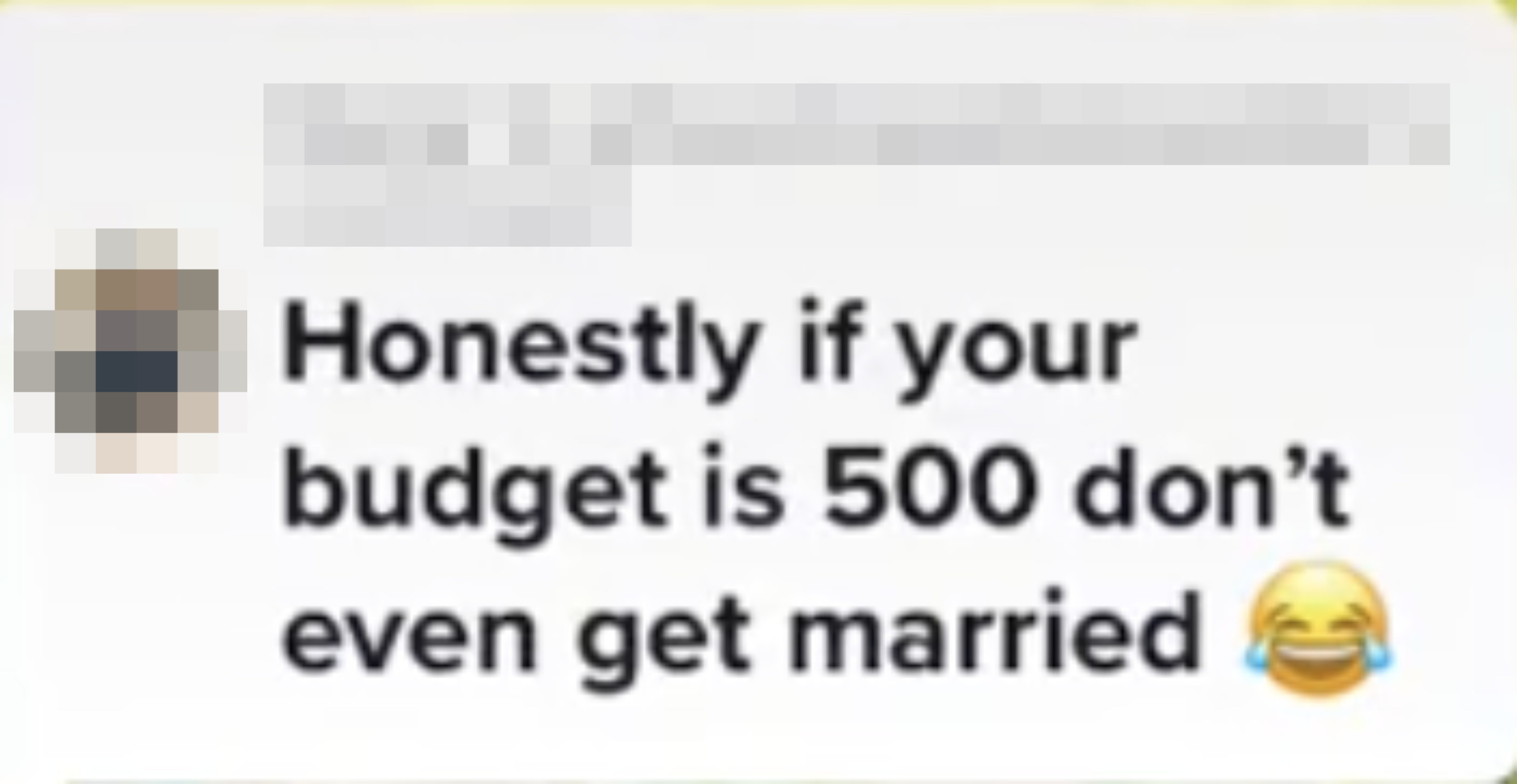 Another person compared the price of a wedding with the value couples place on their marriage, saying, "A divorce is more expensive than the wedding. What kind of quality of marriage are you gonna have if your wedding was $500?"
After seeing the comments, Kiara said, "I think there has been this cultural pressure to have a certain type of wedding and entertain and please others. ... If you want to spend thousands of dollars on your wedding, that is great. I personally don't mind it because it doesn't affect me at all. If you have the budget for a thousand dollar wedding, by all means, have one. Do what is financially best for you."
"However...[I want] to inspire those who have a smaller budget," Kiara said. "I believe a lot of couples are holding off on getting married because they don't have the money for a wedding, so I hope that our wedding encourage those couples."
"You don't need a lot of money; you can even go to the courthouse or have an elopement-style wedding like we did to get married. Most of all, do what makes sense to you."