The Viral TikTok Song "Bored In The House" Turned 1 Year Old And Changed Creator Curtis Roach's Life
🎶I'm bored in the house and I'm in the house bored🎶
You know Curtis Roach. He dropped his viral hit "Bored in the House" on TikTok when the stay-at-home orders first started going into place, and it has since been used in over 4.1 MILLION videos on the app.
BuzzFeed spoke with the musical artist and proud Detroit native about how "Bored in the House" came to be. He said, "I'm a musician, so I go about my day singing jingles to myself. I can be washing the dishes and I might make a song about it. This was just one of those moments where I was truly bored and wanted to make a small jingle out of it."
At the time, Curtis had no idea that the song's debut on TikTok would receive an astounding 47.4 million views, which would later convert to 38.1 million streams on Spotify.
"I was excited and overwhelmed," Curtis said while reflecting on his newfound popularity. "Overall, to this day, I'm super grateful of what the song did and how many people it made happy. 'Bored in the House' has been such a special moment for the internet. I'm glad I got a chance to connect with the world through this rhythm I created from home. I'm a hip-hop kid who grew up banging on lunch tables and rapping with my friends. At the beginning of the pandemic, everyone was super bummed about being inside, but my video helped a lot of people through these crazy times."
Two weeks after posting the video on TikTok, "Bored in the House" caught a second wind when Curtis got an unexpected DM from rapper Tyga. "He was like, 'Yo, your music is dope, let's make that "Bored in the House" a hit.' I was like, bet. His producer sent a beat and that night I laid down the hook along with my verse, and the next day he sent back his verse. It ended up coming out later that month."
"Before 'Bored in the House, I was just trying to figure out how to get my music out there," Curtis continued. "I was doing local shows in the city and trying to get whatever exposure as possible. I had a lot of plans for 2020, but then the pandemic changed them all. I just paid my rent at the beginning of March and only had $12 left to get me through the rest of the month. After 'Bored in the House' took off, I got the opportunity to collaborate with brands, and some of my favorite artists reached out, too."
Since the song came out, Curtis's music has been featured in the video game NBA 2K20, he was invited to perform for the Detroit Pistons, and he saved his grandmother's home with the help of HGTV, among other accomplishments.
Recently, Curtis released a new single called "Stressed Out" and is excited for the upcoming drop of his new album.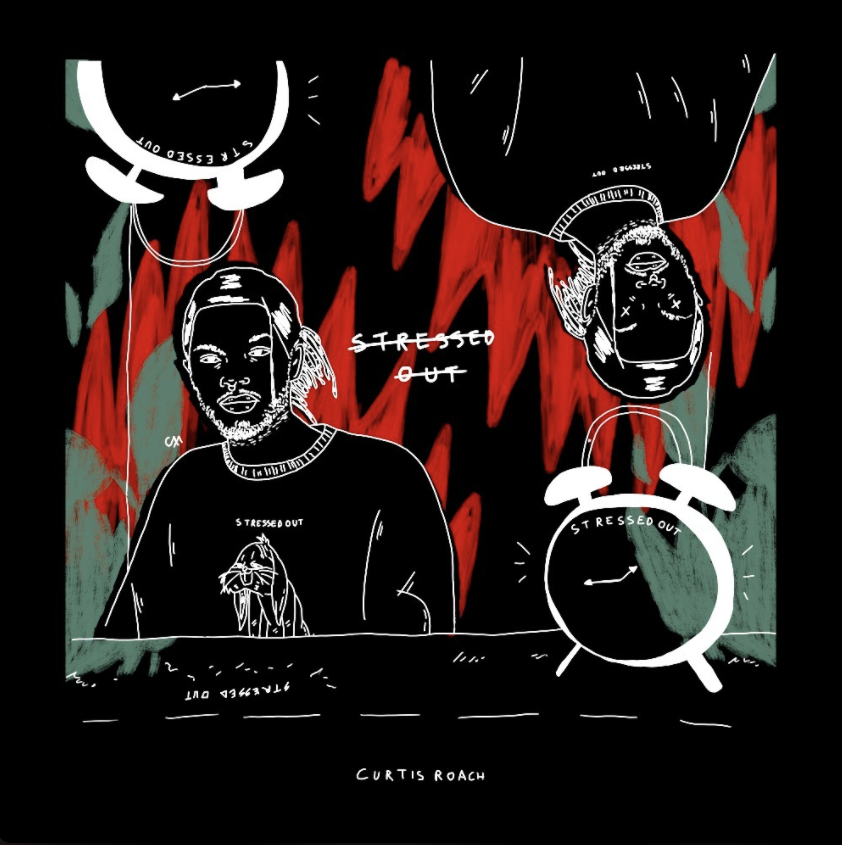 "It's a special project for me because I want to give people an insight into my life and overall artistry," Curtis said. "I want people to know that I'm more than just a funny guy on TikTok. I've been making music for some time now, and this is my way of showing the world who Curtis Roach is."