This is Maisie, a 22-year-old student of art history who became inspired by Medieval Christian art and the practice of fore-edge, which involves painting a scene on the edge of a book's pages.
To realize her masterpieces, Maisie created a press that firmly holds the pages together while she skillfully brings scenes from the book to life on its pages. "My most recent painting of the Lord of the Rings took me just a morning," Maisie shared. "When I really focus, I am a quick painter, even though I love to go into painfully small detail with some very tiny paintbrushes. It usually takes me half a day or so, as I have been painting for a long time and the more I do it, the more confident I become with my mark-making."
She's added her personal touch to several popular series, including multiple editions of The Lord of the Rings...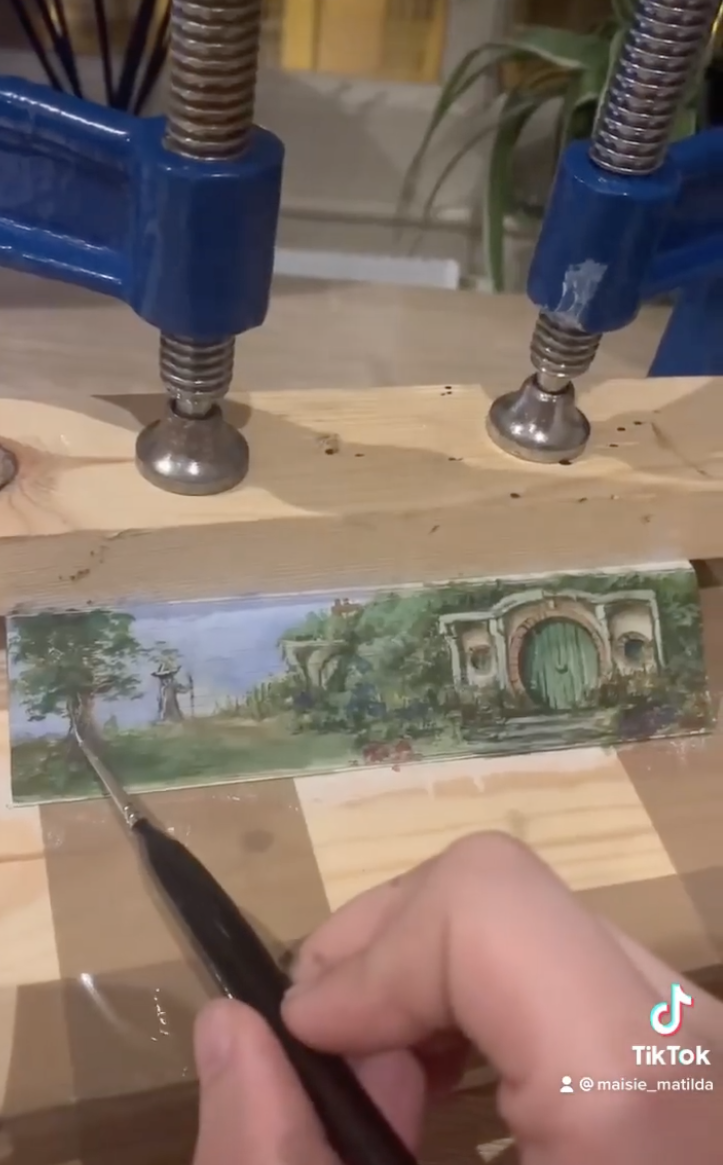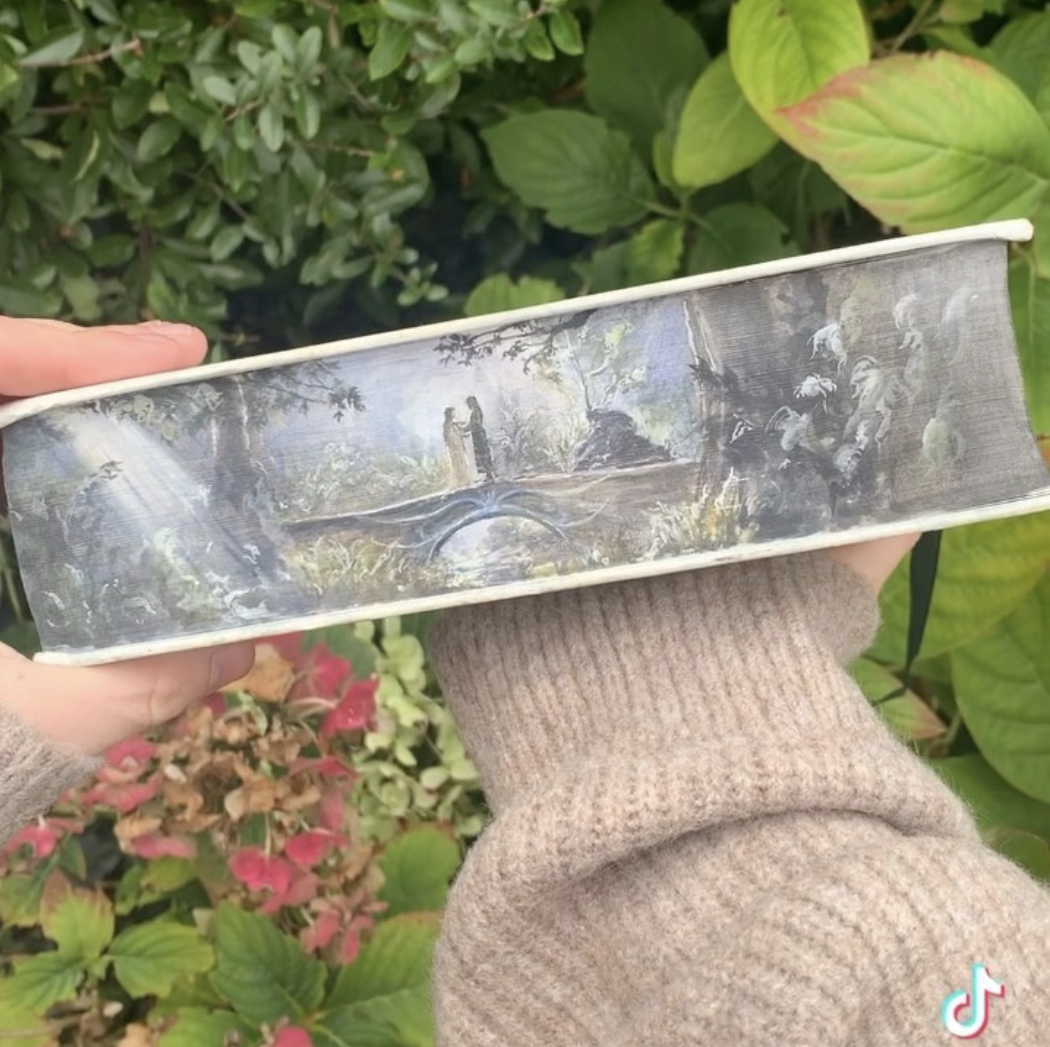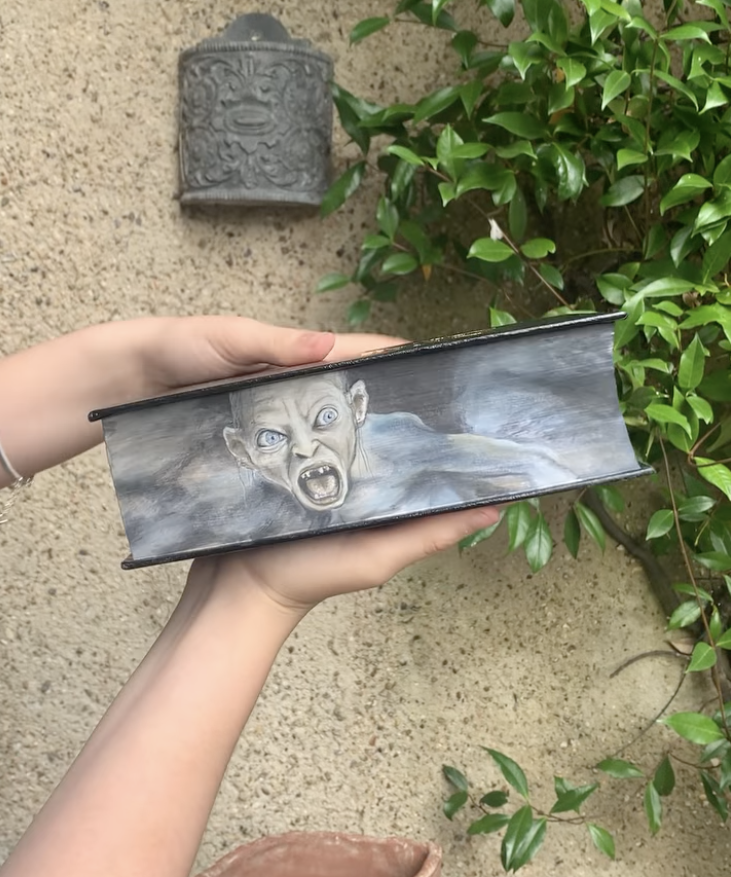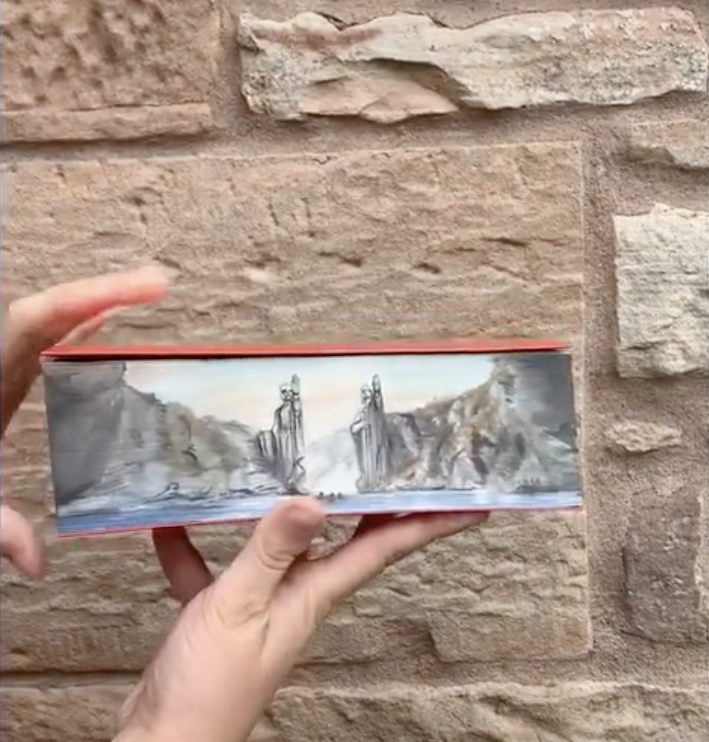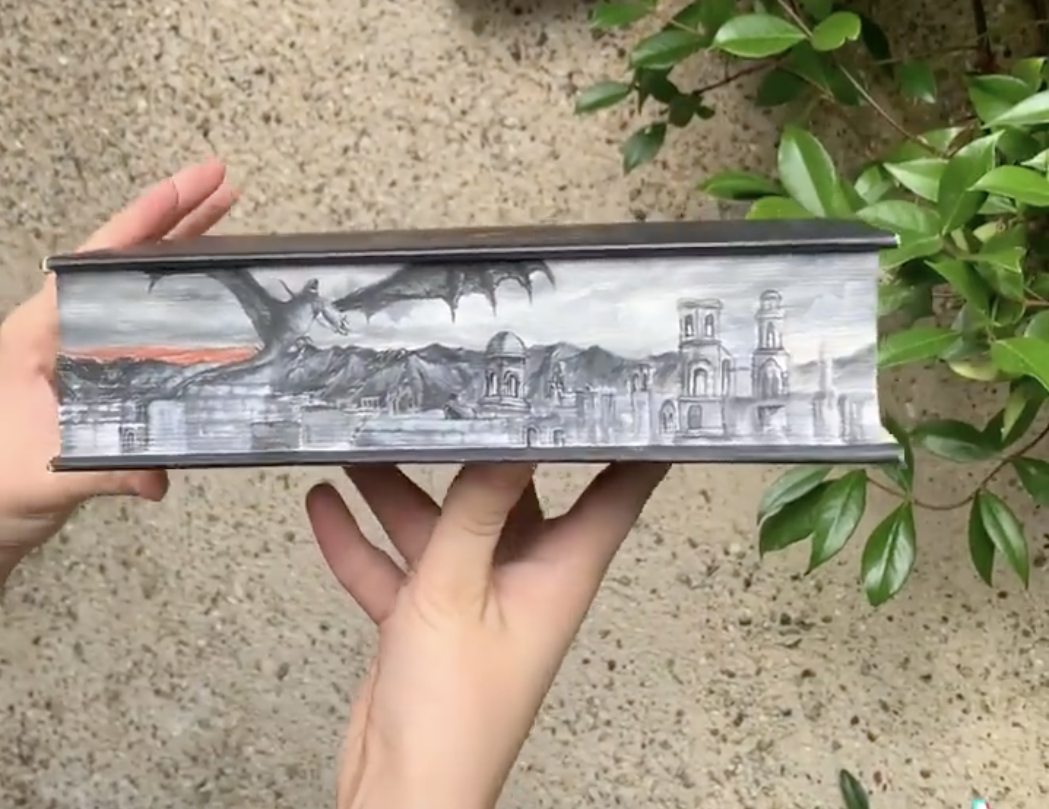 ...The Hobbit...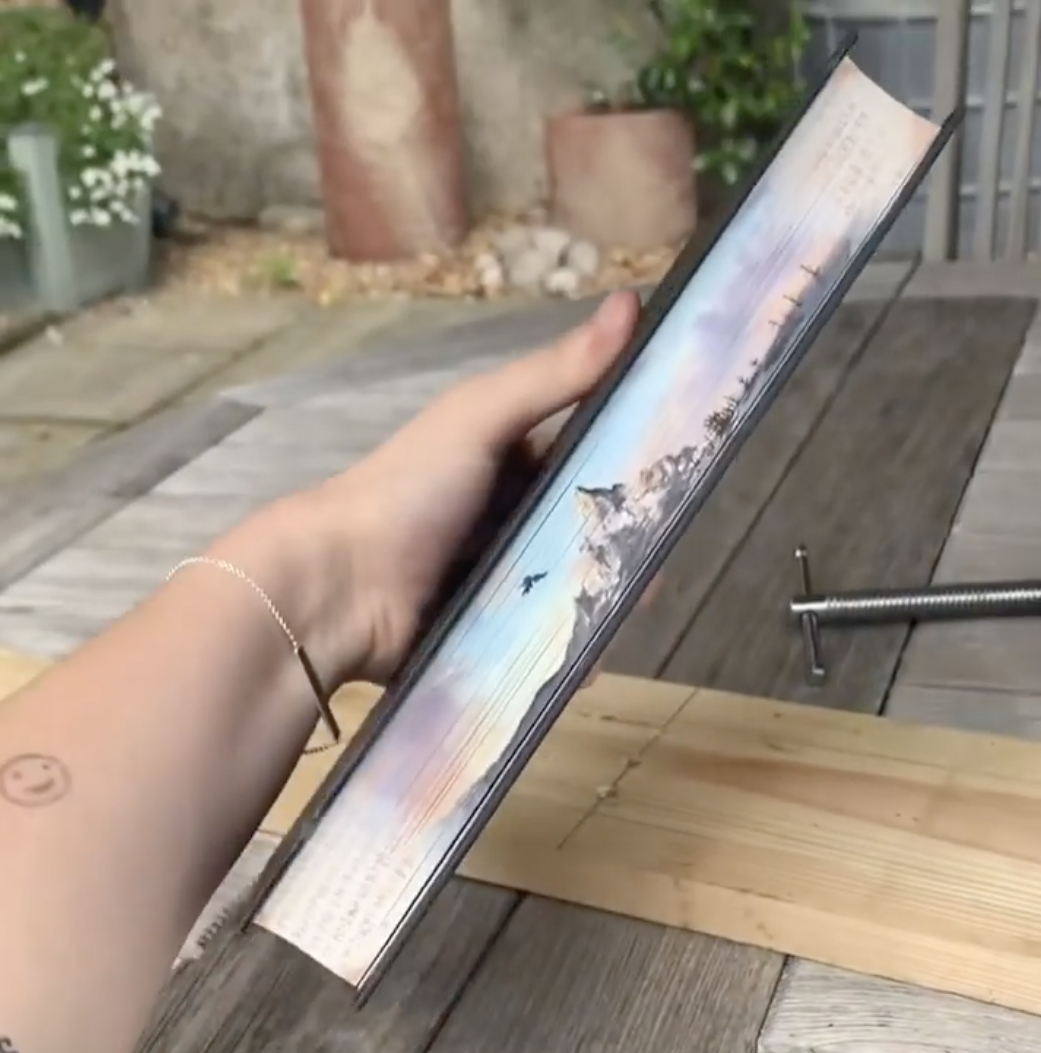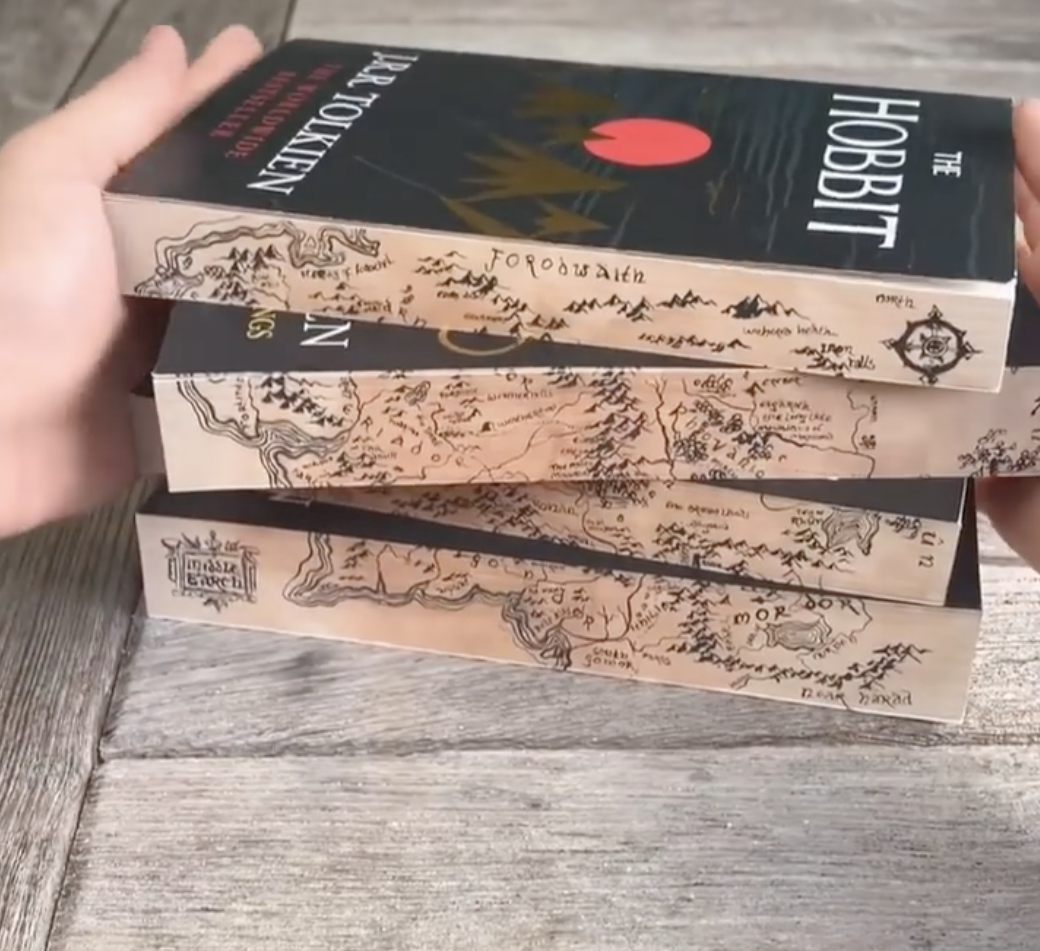 ... Harry Potter...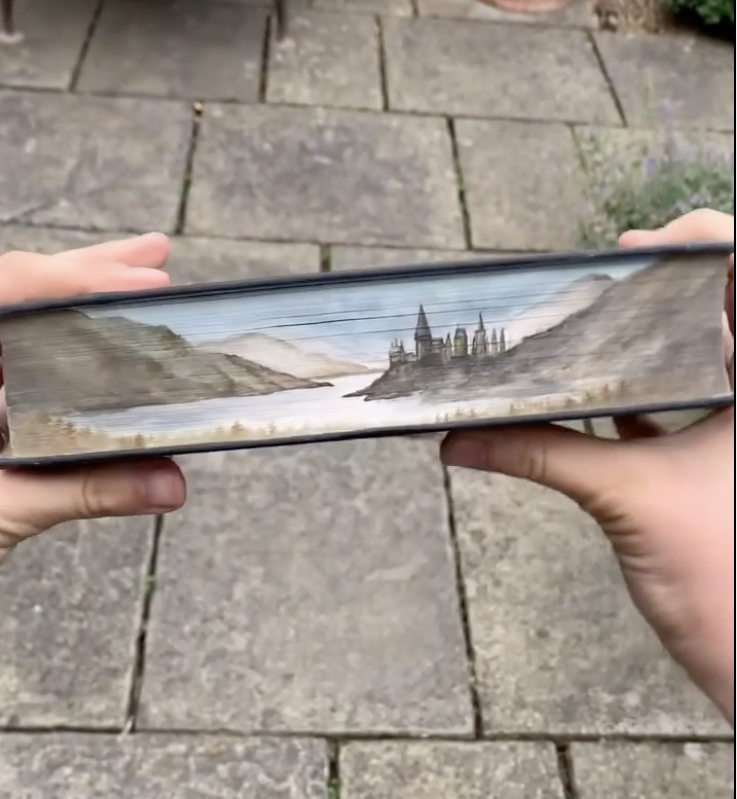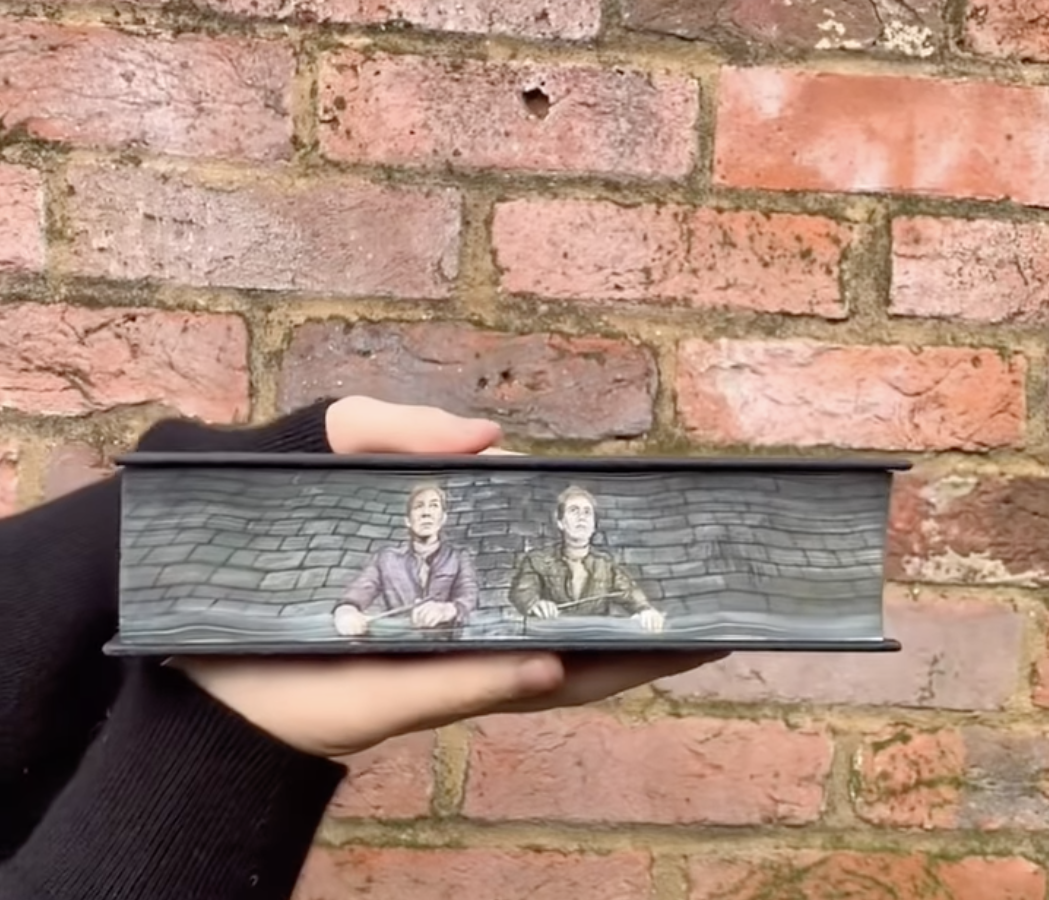 ... and Dune.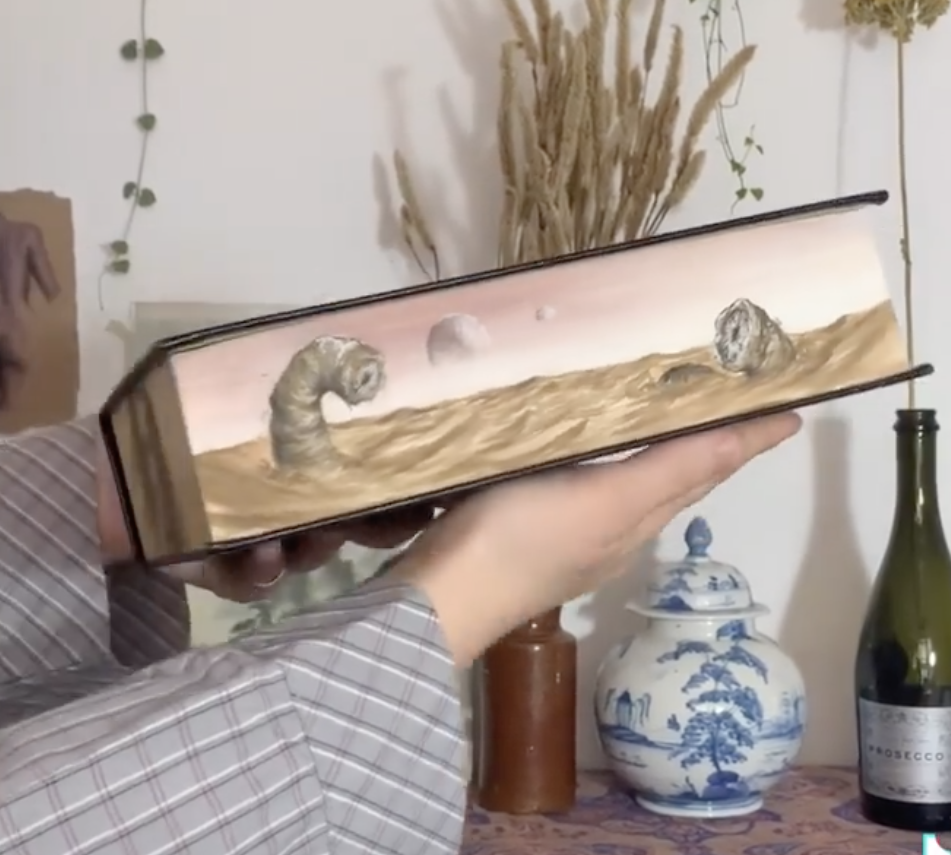 After the flood of attention, Maisie began selling her hand-painted editions on Etsy. But don't overwhelm the student! Due to her studies, Maisie doesn't fill custom orders, requests, or commissions, but she does keep an eye on her email to see what books people are interested in seeing her depict.
"I would like to do commissions in the future, perhaps when I've finished my degree. Being in my final year, I wouldn't be able to commit to any pieces and I wouldn't want to disappoint anyone, especially when they have a specific time limit in mind!"