Recently, rumors surrounding TikToker Addison Rae being a Trump supporter resurfaced after she was spotted introducing herself to the former president at the UFC 264 match.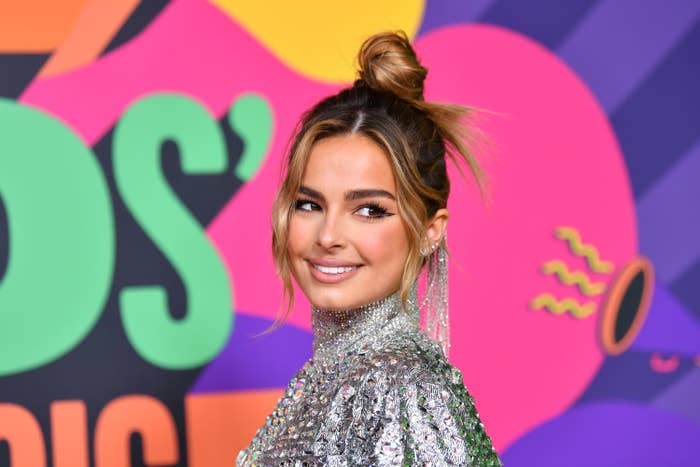 In a video taken at the event by the YouTubers behind NELK, Rae is seen maneuvering through the crowded section she's seated in to get to Trump. "Hi, I'm Addison," the 20-year-old said while offering him her hand. "Nice to meet you. I have to say hi. Hello. So nice to meet you."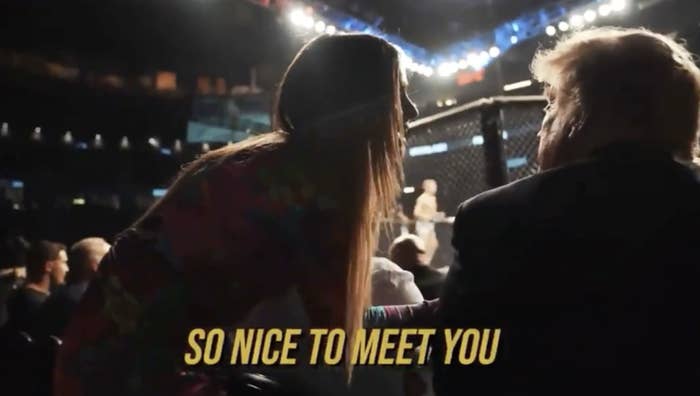 And people online were quick to call out the influencer for the interaction.
Now, fans are buzzing again after Rae's Twitter account appeared to like a 2016 tweet by MMA fighter Derek Brunson, in which he prompted Hillary Clinton supporters to retweet and Trump supporters to like the post.
BuzzFeed News reached out to Rae, and a representative said the like was due to some sort of malfunction or bug. "Below is a screenshot from Addison's phone which reflects that she has not liked the tweet," the sent statement read. "She has no memory of ever liking this tweet. We are in conversations with Twitter to figure out this discretion."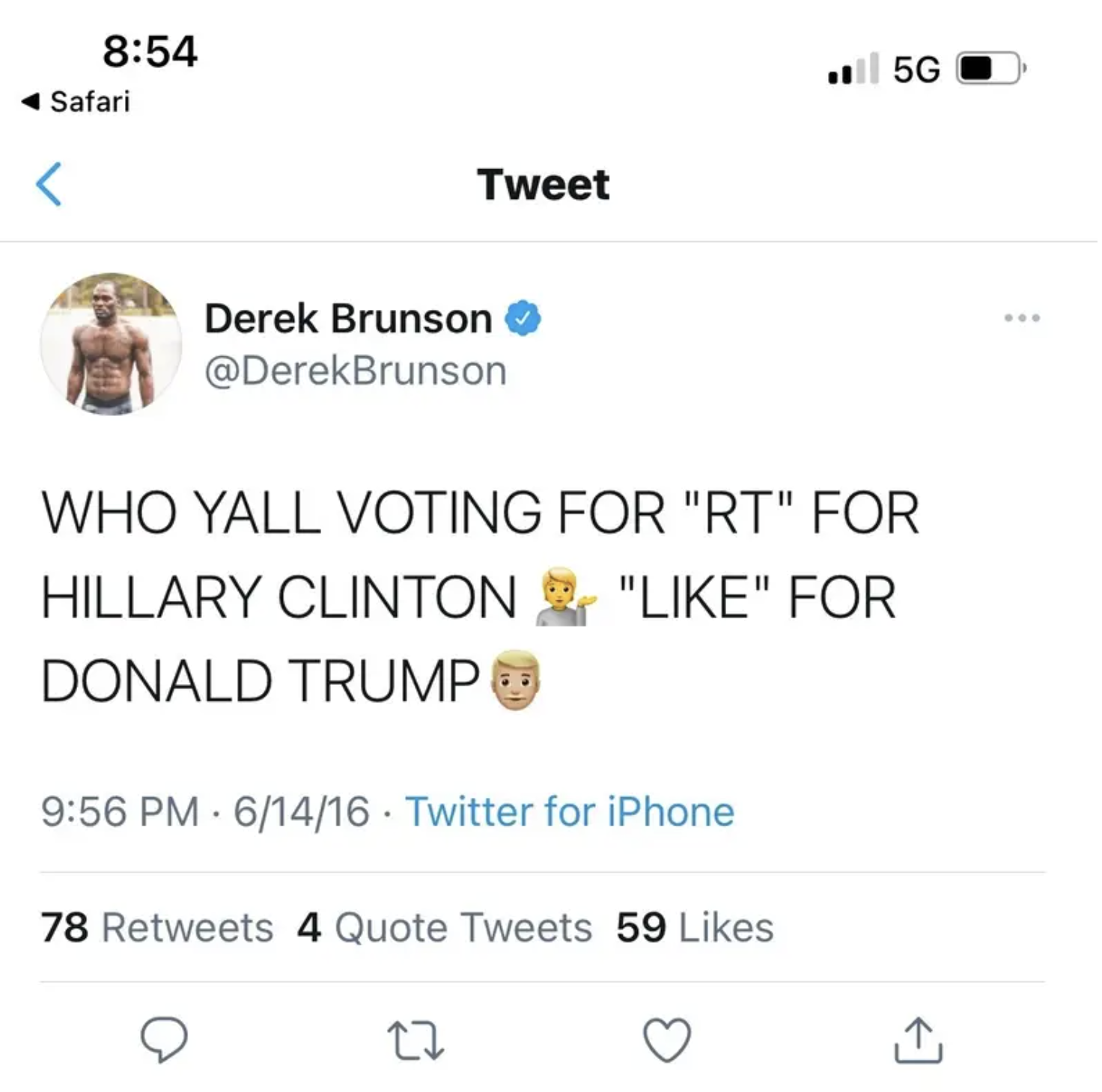 However, considering Rae has ignored questions about whether or not she is a Trump supporter, I decided to test her digital footprint and see for myself. So, I scrolled through all of her likes in 2016, when the Hillary Clinton v. Donald Trump election reached its peak, to see just how many of these accidental Twitter bugs I could find.
Starting at the end of 2016, closest to the climax of the election, and working backward, Rae's likes mirrored that of the average teenage girl. Her social media engagement balanced interest in artsy photos by models Bella Hadid and Kendall Jenner with romantic, Tumblr-esque quotes about wanting sunflowers every day and believing in love.
Then, her account poked fun at the president-elect by liking a photo of him with the caption, "Imagine if this was the best photo you could find of yourself."
But, as I got closer to election night and deeper into the race, there was a hard switch. First, Rae's account liked a tweet expressing excitement for Donald Trump winning the presidency.
The influencer's account also liked a post that reads, "Hillary for prison."
And one that dubbed Clinton as a "real email deleter" in reference to a controversy surrounding her use of a private email address while serving as secretary of state.
And finally, Rae's account liked a post praising Donald Trump's effort to withhold his tax returns.
That's it for 2016. Who knows what lies in the years spanning throughout the election, but do with this information what you will.
UPDATE:
A representative for Rae reached out to BuzzFeed and provided the following statement: "She had not liked them, did not see them as liked on her phone, etc. As you can see on the Tweets you have reported about, the discrepancy has been resolved."