After a normal night out, Maddie McGivern was winding down at one of her friend's houses when she took a moment to open her Chase Bank app before ordering food. However, her late-night cravings were quickly forgotten when the 22-year-old college student was met by a negative account balance of $49,999,999,697.98.
"I swear to God, it says negative $49 billion," Maddie told her friends in the video. "What do I do?"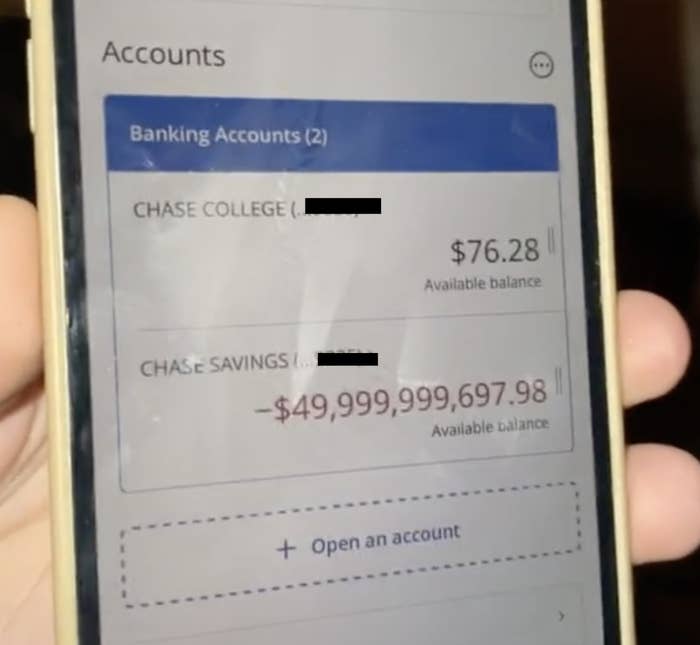 And because the internet is the internet, people immediately started making jokes in the comment section of the video:



Curious about how one tackles a $50 billion debt, BuzzFeed reached out to Maddie, who shared: "I was shocked and almost speechless, but I knew that I didn't spend 50 billion dollars. ... I contacted Chase [and] the person that I spoke to said she hadn't seen that before."
Maddie was advised to make an appointment and, after a two-day wait, she was seen on Monday morning. Originally, Maddie said she was told, "[The negative balance] was a way to put a hold on that account." Later, they clarified with Maddie that there had actually been a glitch in her savings account.
When BuzzFeed reached out to Chase Bank for comment, spokesperson Paul Lussier sent this reply: "We had a technical glitch over the weekend impacting a limited number of accounts. The issue has been resolved and those accounts are now showing accurate balances. Customers could still use their accounts and did not incur any fees from this."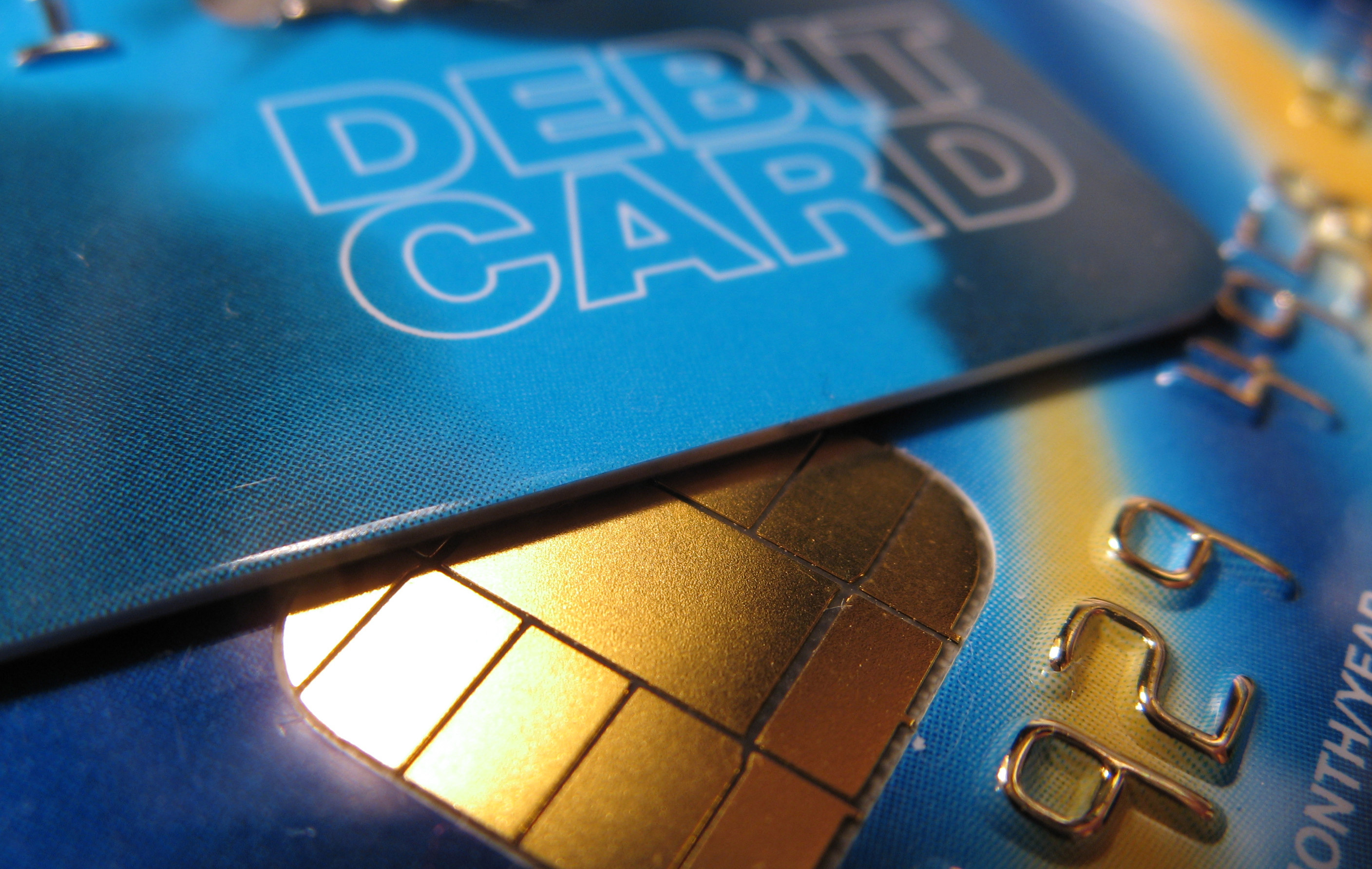 So...several people casually had a negative $50 billion balance for a bit? How terrifying.
In the end, Chase Bank was able to fix Maddie's account and her original balance has been restored! 🎉🎉🎉
But now I'm curious...if you're comfortable sharing, what was the strangest thing that ever happened to your bank account? Let us know in the comments.
And if you'd like to keep up with Maddie and her journey after being $50 billion in debt, you can follow her on Instagram.