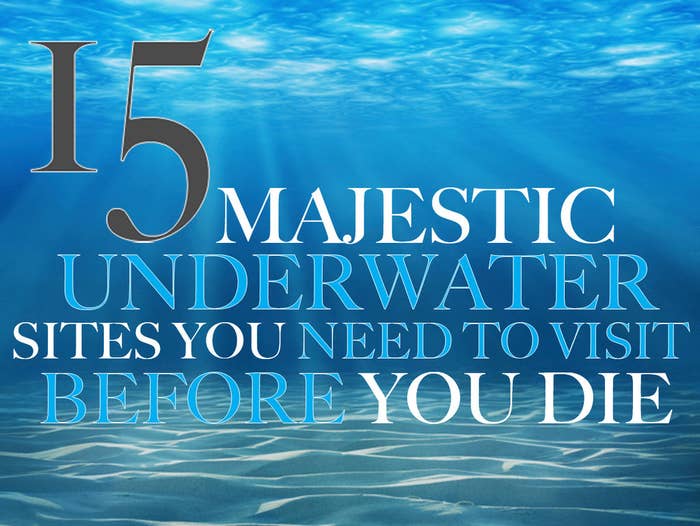 1.
MUSA Underwater Museum — Cancun, Mexico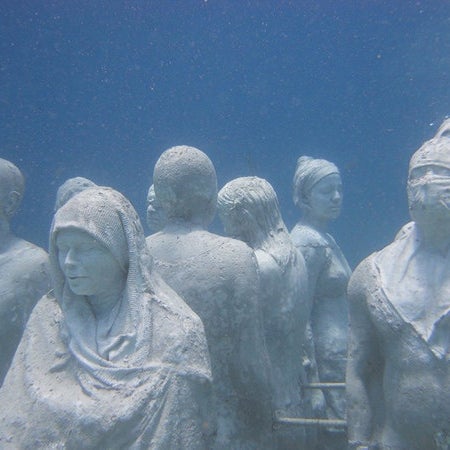 2.
Jacob's Well — Wimberly, Texas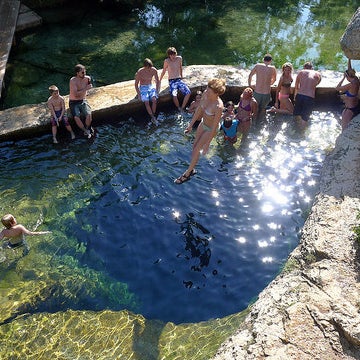 Jacob's Well is a popular summer attraction known to be one of the most dangerous places to dive. There are four known chambers inside the well: The first is a straight 30-foot dive, the second is 80-feet deep, and the third and fourth are "virgin caves" that only experienced divers have seen.
3.
The Neptune Memorial Reef — Key Biscayne, Fla.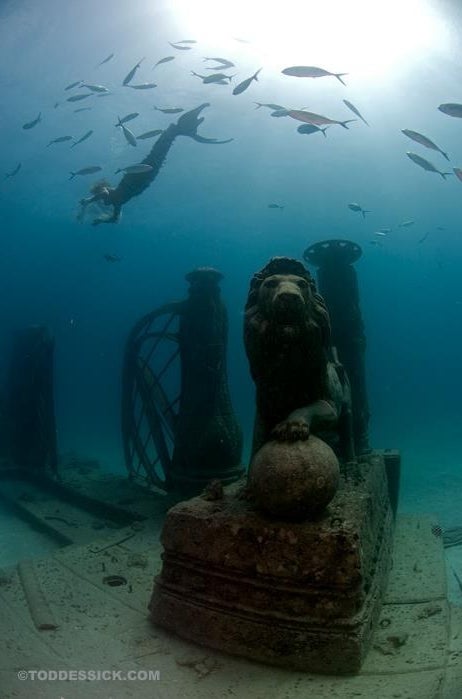 Not far from Miami, this memorial was artistically based off the Lost Empire of Atlantis. According to the memorial's website, "Those who choose cremation for final needs may opt for their remains to be deployed to the reef, creating life after life." The Department of Environmental Resource Management has witnessed marine life around the area grow from zero into the thousands because of the memorial.
4.
Green Lake — Tragoess, Austria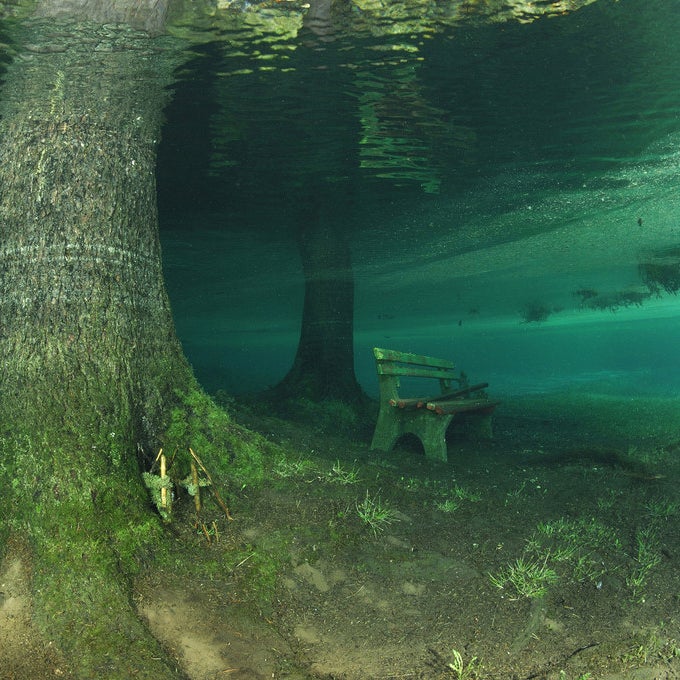 Green Lake is no ordinary park. Once a year, this park is submerged in water after all the snow on the Karst Mountains melts. It has become a popular attraction for scuba divers all over the world.
5.
Underwater Waterfall — Mauritius Island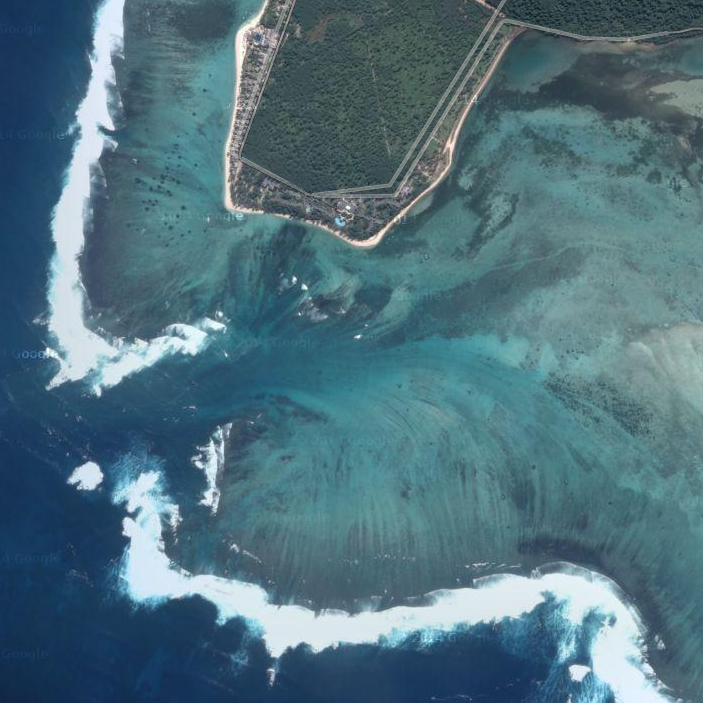 The underwater waterfall on the coast of Mauritius is nothing but an optical illusion. It's created by sand falling down the coastal shelf into the depths of the deep blue sea. The best way to observe this majestical illusion is from above on a plane or helicopter.
6.
Whale Diving — Kingdom of Tonga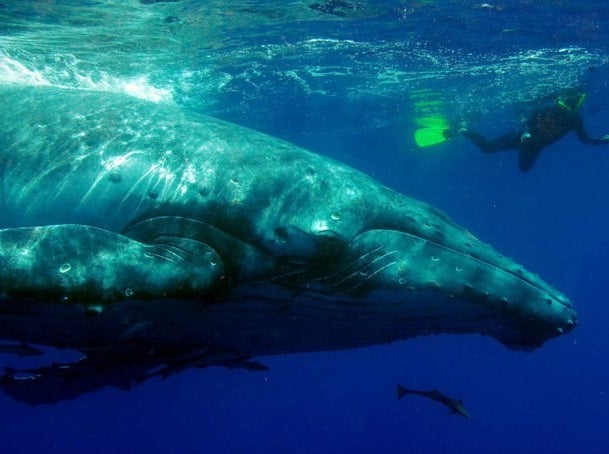 When you visit Tonga you'll have the opportunity to swim with humpback whales and feel what it's like to be part of marine life. Whale Discoveries will help you learn everything there is to know about the complex submarine mammal.
7.
Azure Window — Maltese Island of Gozo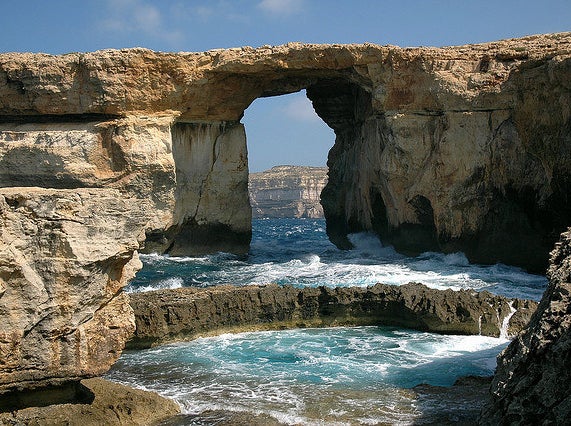 This travel destination is popular for cliff diving off the Azure Window and scuba diving inside the Blue Hole cave. Inside the 262-foot tunnel, scuba divers have found incredible marine life such as fire worms and octopi.
8.
Weeki Wachee Springs — Spring Hill, Fla.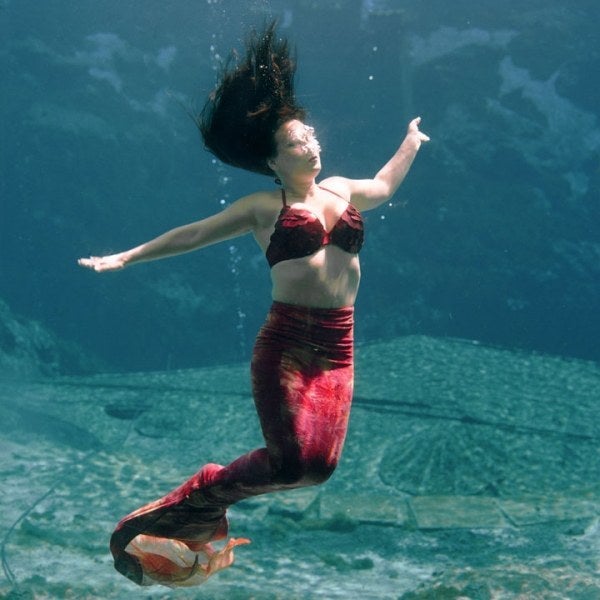 If you don't believe in mermaids then you have to go to this mermaid city. For 60 years the park has put on mermaid shows in an underwater theater, including productions of The Little Mermaid.
9.
Cenote Angelita — Tulum, Mexico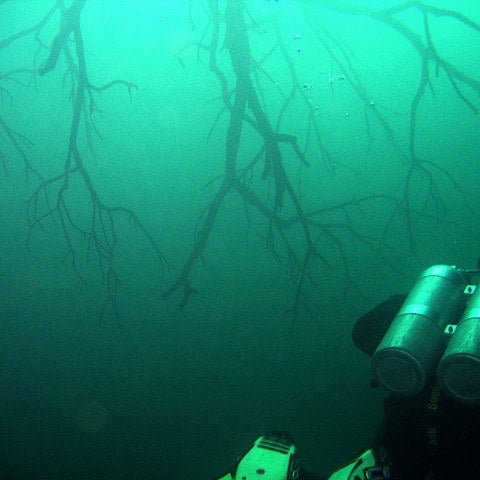 Cenote Angelita is best known for its underwater river: yes, a river that runs underwater. According to scuba diver Alice Yoo, this river is created by a layer of hydrogen sulfate that separates the salt water and the freshwater and creates a cloud-like moving stream.
10.
Underwater Hotel Room — Zanzibar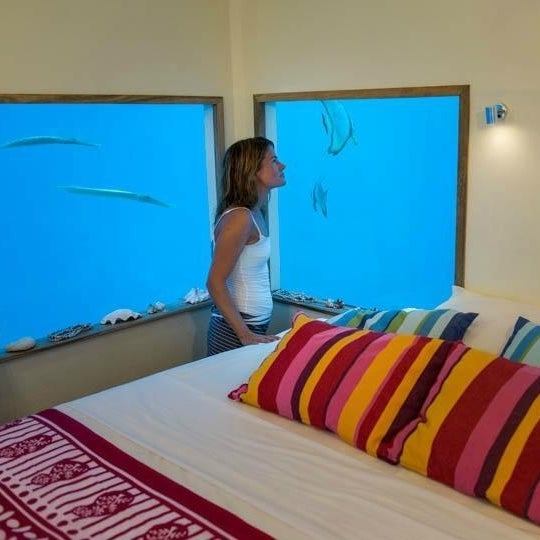 The Manta Resort is more than just a fancy hotel. You can rent an underwater room that gives you visibility of coral outcrops and shoals of fish. You can also go snorkeling when you please, or simply stay afloat and enjoy the endless ocean around you.
11.
Homestead Crater - Midway, Utah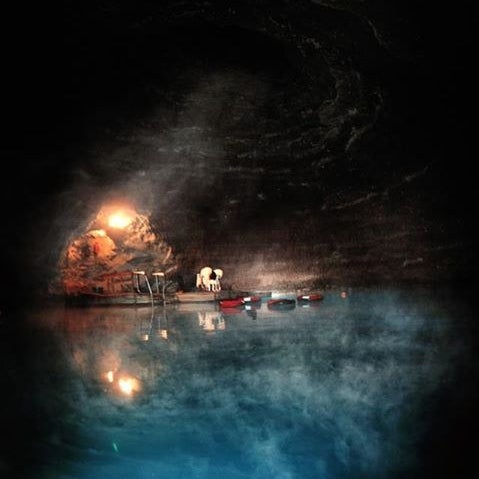 "Over 10,000 years in the making," Homestead Crater is a hot spot for scuba diving, snorkeling, paddleboard yoga classes, and other water-related activities. If you don't want to get wet, you can also take land-based tours that explain the history of the crater.
12.
Underwater Bar & Club — Maldives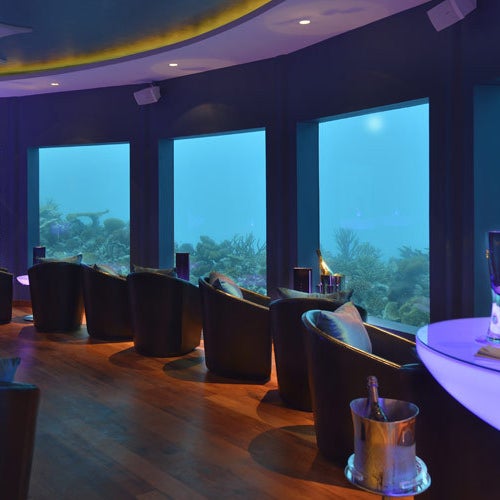 Subsix bar is the world's first underwater bar and club. Now you can show off to your friends on social media that you party with marine life in the depths of the Indian Ocean.
13.
Christ of the Abyss — Key Largo, Fla.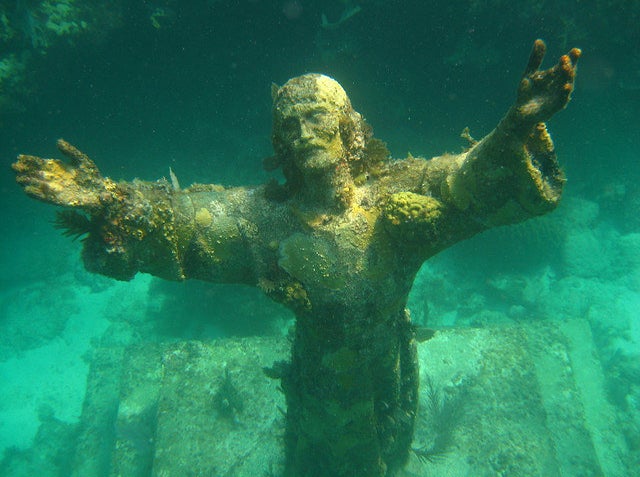 This underwater Jesus is an 8½-foot, 4,000-pound statue that is made out of bronze. The statue is a replica of the original "Il Cristo Degli Abissi," which was placed in the Mediterranean Sea off the coast of Italy in 1954.
14.
Atlantis — Palm Islands, Dubai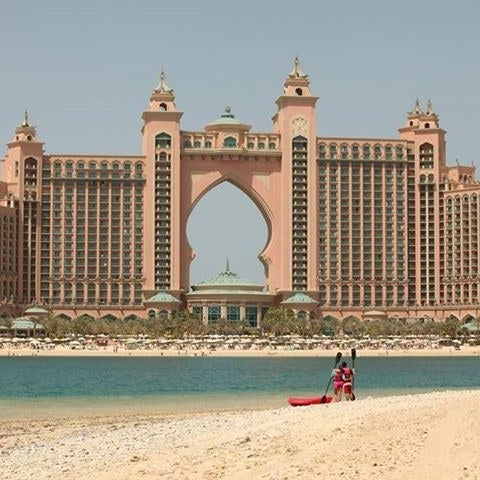 Atlantis is the underwater empire you want to stay in on your next vacation. Certain parts of the hotel — like the lobby — are underwater, so walking through the halls will feel like you're submerged in an aquarium at all times.
15.
Great Blue Hole — Belize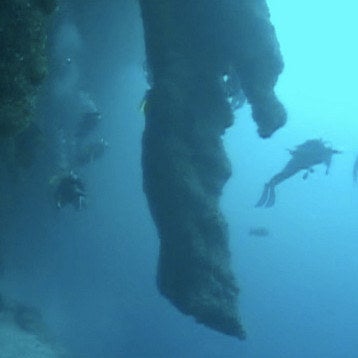 According to researchers, this is the biggest blue hole — underwater cave or sinkhole — in the world. It's more than 984 feet across and it's estimated to be 410 feet deep. This site is very popular amongst divers who like to explore the geological formations of the coral reefs.