This year, Twitter users decided to post Vine references as cute couple's costume ideas for Halloween.
The posts featured a bunch of screenshots from viral videos like this one...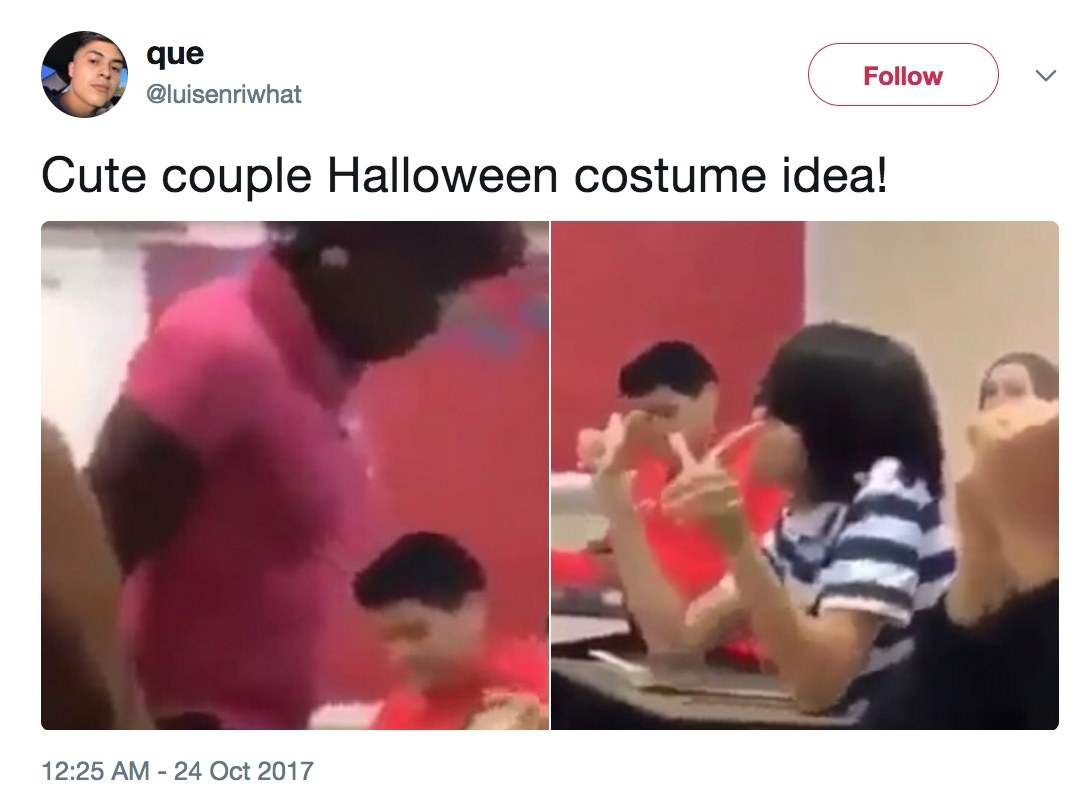 The famous "I'm in my mum's car" video...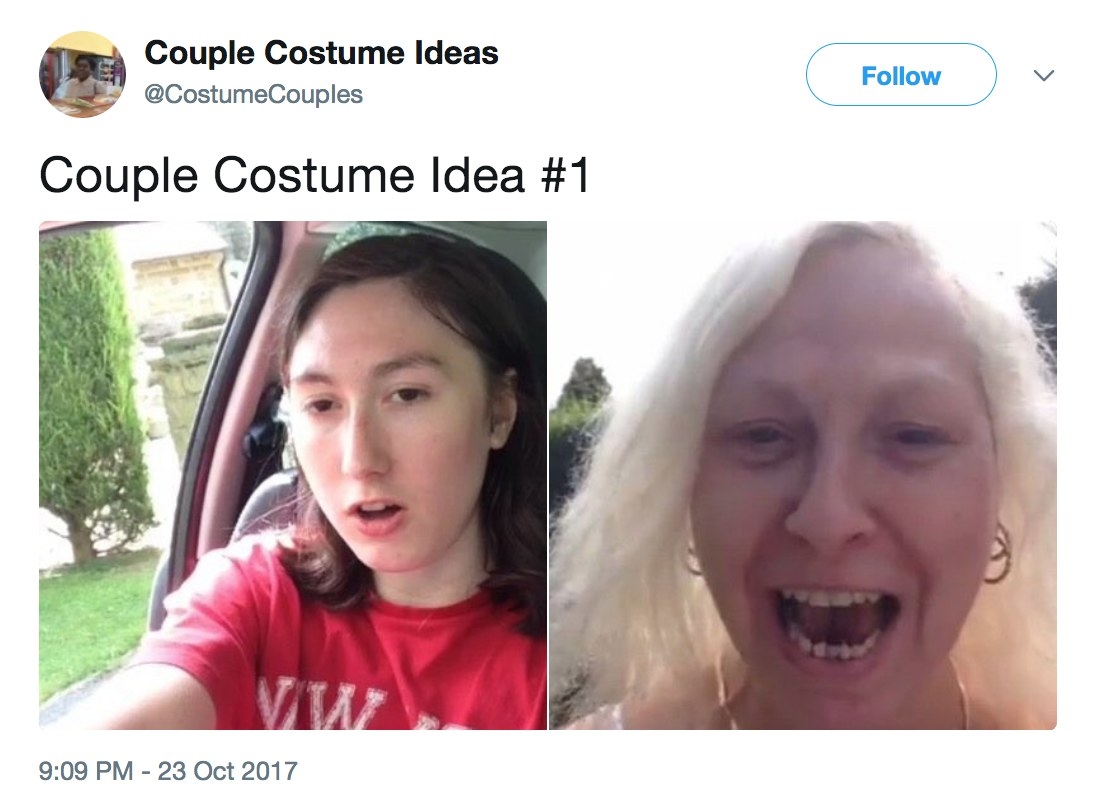 and the "girl, you're thicker than a bowl of oatmeal" Vine.
Some made their own contributions in threads like this one:
As well as combinations like this one:
And this potato and fan couple's costume.
Other ideas included the "why are you running?" scene:
The Walmart rat prank:
This magic combo:
Gavin's confused reaction:
The "Woooow" Vine:
This viral dancing video:
The "he needs some milk" Vine:
A two-person "who is she?" idea:
and the "are you telling me to shut up?" video.
A lot of people were here for it:
The Vine nostalgia was truly in full swing with some going as far as considering a recreation:
And others were clearly still salty about Vine's demise.
RIP Vine
This post was created by a member of BuzzFeed Community, where anyone can post awesome lists and creations.
Learn more
or
post your buzz!