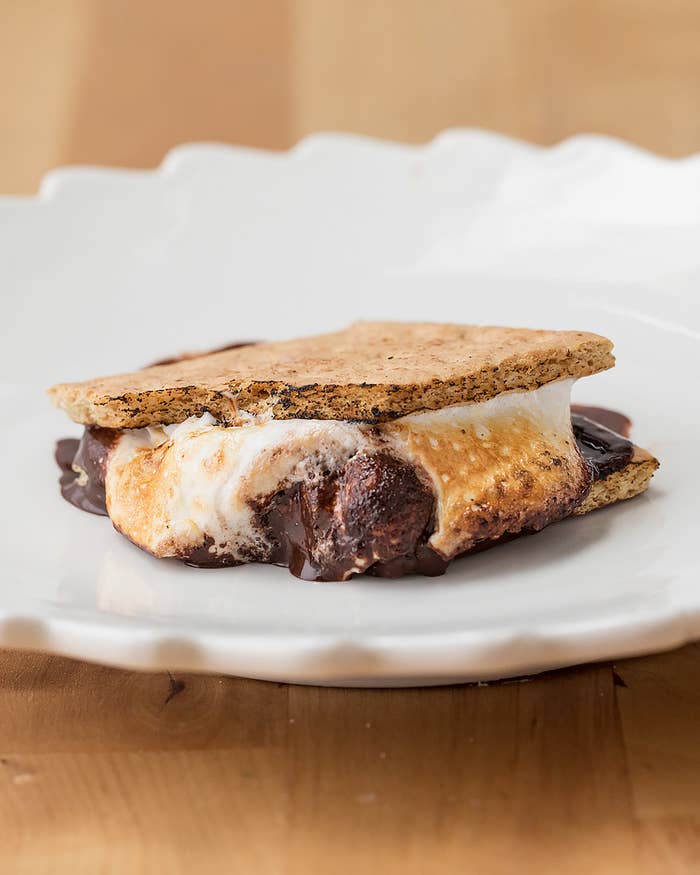 SHEET-PAN S'MORES
Makes 24 s'mores
INGREDIENTS:
1 box Signature SELECT™ honey graham crackers
4 dark chocolate bars (approx. 3 ounces each)
1 16-ounce package of marshmallows
Flaky sea salt (optional)
Cooking spray
PREPARATION:
Line a sheet tray with foil. Spray lightly with cooking spray.
Portion out graham crackers, breaking each full cracker in half and arranging until the sheet tray is full.
Set your oven to BROIL.
Portion out chocolate in 24 pieces and place on top of each cracker. Broil on the middle rack of the oven for 1 minute, being careful not to let the chocolate burn.
Dust with flaky sea salt (optional).
Take the tray out of the oven and place one marshmallow on top of each piece of chocolate. Then broil again for 1 minute, making sure to toast the marshmallow well but not burn it.
Take the tray out of the oven once again and top each marshmallow with another half of a graham cracker.
Cover the whole tray in foil and broil one more time for 1 minute.
Pull the tray out of the oven. Allow the s'mores to cool for 5 minutes before serving.
Enjoy!