When Scott Jones left the house on July 8, 2011, he told his wife Janelle and his 10-year-old son Tyler that he was driving to High Desert State Prison to ask for his job back. He never made it to the prison.
Police Chief Tom Downing and his wife, friends of the Jones family, found Scott the next day near a rocky, dirt road along Eagle Lake, 10 miles outside of Susanville, California. He lay dead among the desert brush, a gun in his hand, around 200 yards from his dark green pickup truck. He was 36.
The police chief opened Scott's truck. Several sheets of paper, ripped from a small notebook lay on the dashboard beside a small brass chip that guards use to trade in for equipment when they arrive at work. Dried teardrops stained the sheets. There were messages on them, etched into the paper with the chip.
"Mom & Dad Love you."
"Tyler Love you most!"
"Janelle Love you Sorry."
"I told the truth."
"The job made me do it."

Seventy miles northwest of Reno, past the desert brush and the grazing cattle and the strip mall at the edge of town, down a winding road in a quiet neighborhood at the base of the Diamond Mountains, sits the house where Janelle Jones last saw Scott. There are reminders of his life all over the house. The vacation photos hanging on the wall by the bedrooms, the family portraits on the living room table, the antlers from the deer he shot on a hunting trip hanging on Tyler's wall, and out the dining room window in the distance, Diamond Peak, the view that had persuaded Scott that this was the house where he would raise his family.
Beyond these walls, though, the reminders of his death remain, too present and pervasive for Janelle and Tyler to escape. The home lies in a neighborhood that locals call "CO Row." Scott's old boss lives down the street. Other former colleagues not much farther. Three times a day, in the hour or so before each of the prison's three shifts, the neighborhood stirs, garages opening, engines rumbling to life, a parade of pickup trucks snaking east toward High Desert prison.
"It's all correctional officers," Janelle said. "That's all it is everywhere you go. To watch my son grow up without his dad and try to understand this and grow up in a small little town where all you see is correctional officers — it's been difficult."
After his dad died, Tyler had to switch schools. Many of his classmates had parents who worked at High Desert. Having a parent who works in corrections is valuable social currency around town, and the class hierarchy among both kids and adults is tied directly to the prison industry. There are the correctional families, then the working-class families, then the inmate families, who moved here to be close to loved ones serving long stretches at High Desert. "It's sort of a status symbol here," Janelle said.
Scott had loved working at High Desert at first but hated it by the end. Over his nine years as a prison guard, he had seen terrible things. He had seen his fellow guards abuse inmates and when he reported their misconduct up the chain of command, they turned on him. He broke what one former prison guard called "the green wall of silence" — the code of silence that has turned California's state prisons into insular and isolated facilities of unconstitutional conditions, where what happens on the Inside stays on the Inside. It is an unwritten rule meant to protect the men and women tasked with overseeing the state's 130,000 inmates, and Scott had to pay for violating it.
Over the last decade, at least three High Desert COs who were bullied by colleagues have killed themselves, according to two guards and a 2012 lawsuit against the state's corrections department. The lawsuit claimed that a guard who killed himself in 2008 and a guard who killed himself in 2012 had each faced "harassment" and "retaliation" for complaints they filed. Supervisors, the suit stated, "tolerated and ratified such a harassing environment."
Bill Sessa, a spokesperson for the California Department of Corrections and Rehabilitations said: "We cannot know the motivations of any officer who commits suicide. There are many factors that lead someone to such a tragic decision and we are not in a position to speculate on that."
Two High Desert COs said they watched their colleagues harass Scott, and they watched how it changed him.
"I saw those guys turn on Scott," said a High Desert CO. "They wanted to take him out. They pecked on him like a bunch of chickens to try to break him and they did. It just makes me so mad because these guys, they won. They got him to do exactly what they wanted him to do, which was to shut up."
There are three prisons in the area — High Desert, which houses 3,400 maximum security state inmates; California Correctional Center, which houses 4,600 minimum security inmates; and Federal Correctional Institution, which houses 1,600 federal inmates 30 miles south of town. Those three prisons employ around half of the town's adults. "If those prisons said they're moving out of town, I don't know what would keep this town alive," said Police Chief Downing.
Susanville, tucked away in the northeastern corner of California, had always been an industry town. It was a logging town through the first half of the 20th century, but then the logging industry dried up and the mills closed, and Susanville fell on rough times.
Then, in the early 1990s, the state came with an offer. Tough-on-crime laws drove the state's inmate population from around 20,000 to more than 160,000 between 1980 and 2000. To keep up, the state built prisons at a fast rate, and 21 new facilities would emerge over those two decades. Susanville's California Correctional Center had been around since the 1960s, but what the state now wanted was a state-of-the-art complex to house inmates serving serious time. The state would pay the city $50 for each inmate, plus a $2 million bonus to improve schools, public services, and infrastructure. In 1992, 57% of Susanville residents approved the ballot proposal, and in 1995 High Desert State Prison opened its doors.
They built it on the outskirts of town, and from the nearest roads, the low-slung, sprawling complex lies nearly hidden behind acres and acres of desert shrubs. The prison's most visible marks on the landscape are the watchtowers and the dozens of tall stadium lights that rise from the dry dirt like beanstalks and drown out the stars at night.
Workers poured in from all over the west to take the new jobs at the prison. From 1990 to 2010, the town's population increased from around 7,000 to 18,000, including the 8,000 or so inmates. Among the newcomers was Bob Hartner, Janelle's dad, who took a job at the prison and moved his family to Susanville in 1996.

Over the last decade, at least three High Desert COs who were bullied by colleagues have killed themselves.
Bob Hartner had worked at a state prison in Southern California before jumping to High Desert. Corrections was good work for him: a $50,000 or so starting salary with just a high school diploma required, room for advancement, a solid pension after 10 years, and after 20 years a pension that'll take care of your family for life.
"He almost never talked about work," Janelle said. "He definitely didn't stress about it." And so she didn't think much about the prison. It took her many months before she noticed that maybe half of her classmates at Lassen High School had parents who had the same employer her dad did. "And then you kinda realize that everybody on your street works at the prison," she said.
After a couple of years at the local community college, she worked part-time at Susanville Supermarket, bagging groceries and ringing up customers. She noticed Scott Jones immediately. He was a sturdy 6-foot-1 with a square jaw, prominent cheekbones, and engaging blue-gray eyes. He stocked produce and seemed to take his work seriously, always running around the store and often staying late to help close shop. But he also had a class-clown eagerness to make others laugh. He was popular among his co-workers, and she admired the way he wielded that power, like the time he stood-up for an overweight employee who'd been getting picked on. She had a crush on him, but he was six years older and she felt intimidated. And so she was surprised when a mutual friend told her that Scott liked her too. He took her to McDonald's during their lunch break for their first date. Their relationship grew from there.
By the time he met Janelle, Scott had been working to build a better life for himself in Susanville. He had applied for a job with the corrections department. Scott completed the 16 weeks of academy training in Sacramento, and a few months after he and Janelle started dating, he began working as a prison guard at CCC.
He didn't like the job. His co-workers were much older and they were mean to him, he told Janelle. He worked the overnight shift and, because he was new, he often had to stay for a second shift when they needed an extra body. The hours, and the colleagues, wore him down quickly. He quit within six months and returned to the store.
He had no backup plan after that. Perhaps he would've stayed at the store for many years. But Janelle got pregnant and when Tyler was born in 2001, Scott needed a job that paid well. And the only good-paying job available to him was in corrections, so he went back.
This time, he took a position at High Desert. It was much better. His co-workers were around his age and they built a camaraderie. He worked a more convenient shift, from 2 p.m. to 10 p.m., which allowed him to stay at home with Tyler while Janelle was at work as a county court clerk. And even though this prison housed some of the state's most violent inmates, he told Janelle that he felt safer at High Desert than at CCC because "he believed those guys had his back."
"He was solid," said one CO who worked with him. "He followed the rules. He respected inmates. He knew how to treat people. He knew how to treat inmates." Another CO said, "I never felt more comfortable standing on a line in a riot than when I had that fuckin' guy standing next to me. 'Cause if I was going down, he was going down with me."
With a solid paycheck coming in, Scott moved the family into a house on CO Row. It was a two-bedroom, with lots of natural light and a view of the mountains, on a block with pickup trucks in nearly every driveway. They felt safe in the neighborhood, but still kept their checkbooks and a gun in a cabinet inside a closet in the spare bedroom. Scott had a tendency to worry and liked to be in control of his surroundings, Janelle said.
Sometimes this was positive trait, one that manifested in an obsession to protect and provide for his family. Sometimes, though, it was a dark trait. Janelle learned this shortly after they married in 2004. Scott told her stories he had heard about his co-workers cheating on their husbands and wives, sometimes with each other, sometimes with inmates — allegations two COs also told BuzzFeed News. Scott heard these stories enough that he grew paranoid and told Janelle that he was suspicious of her. These suspicions shortened his temper and they argued often. He was verbally abusive at first. Then one night, she said, he hit her and she left him.
Janelle wanted to make it work and Scott did too, so they went to counseling together. And over those sessions, Janelle learned about Scott's past. His parents worked at the lumber mill. His brother, eight years older than Scott, was a mild troublemaker, out late drinking or bringing home girls. Sometimes his parents asked Scott where his brother was or when he came home last night or if he brought somebody into his room. Honesty was the principle he valued most, Janelle remembers him saying in those sessions, and he didn't have it in him to lie for his brother. His brother beat his ass for snitching. Wary of their oldest son's behavior, Scott's parents became very strict with Scott. They rarely let him leave the house. He couldn't hang out at a friend's place. He couldn't invite people over. He spent most of his days at home, stuck on a rocking chair in the living room, listening to his parents shouting at each other in the other room.
The couple became much closer over those counseling sessions. They got back together. "Things were so much better between us from then on," Janelle said. Before, Scott didn't talk much about work when he got home. "Leave it at the gate" was his philosophy, Janelle said. But now he spoke more openly about it, and soon Janelle began to learn about the internal dynamics at High Desert.
One night in August 2006, Scott returned home from work upset and in pain. He told Janelle that he and some co-workers were hazing a colleague that day by pouring a bucket of cold water on him. The guy tried to get away, and they chased him with the water, and the guy fell into Scott and the two of them tumbled to the ground. Scott's leg bent awkwardly and he felt a sharp pain in his knee. He went to his sergeant's office and told him that it hurt badly. He had to write up a report about the injury, in case he'd have to miss time on medical leave.
The sergeant cut him off and told Scott that the story he recounted was not what happened, according a lawsuit Janelle filed against the CDCR after Scott's death. The sergeant told Scott to keep the hazing incident secret and instead pin the injury on an inmate, two COs said. Scott told Janelle that he resisted at first, told his boss that he was uncomfortable lying on official forms. But the boss pushed and Scott gave in.
"They said this inmate that he was escorting turned and they both went to the ground," said one CO familiar with the incident. "He was ordered. What it came down to was, you either do this or you lose your job, you lose how you take care of your family."
The inmate was booked on assaulting a peace officer, the two COs said. That night, Scott told Janelle that he was ashamed of what he had done. He was also scared. He kept thinking about how he could go to prison for it.
"Scott understood corrections," said a CO. "He took his job seriously. He did everything by the book. And when he was forced to lie about it, it took part of his soul. It was killing him."
He went on medical leave for several months. He had torn a ligament and needed surgery. A few weeks after he returned, another sergeant confronted him. As Scott recalled to Janelle when he returned home, the sergeant pepper-sprayed him in the face and asked if he was going to rat him out.

"And then you kinda realize that everybody on your street works at the prison."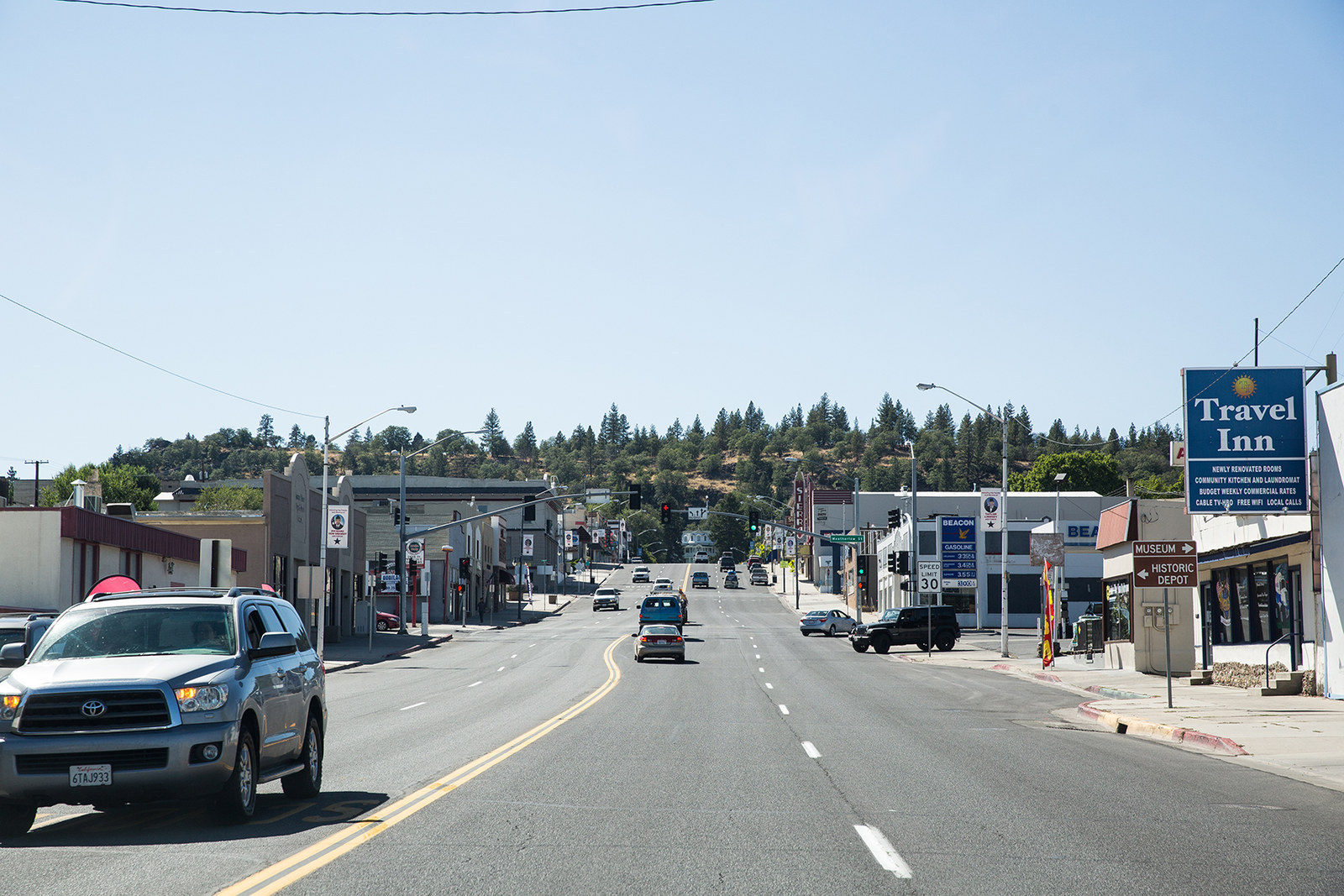 Janelle was usually in bed by the time Scott got home. He'd clean up, then join her, and she'd ask him how his day was. Some nights he told her funny stories. There was the time it snowed and Scott fooled a group of inmates from Southern California, who had never seen snow before, that they had to watch out for creatures called "snow bats."
More often, though, he told stories that troubled Janelle. He worked in the prison's Z-Unit, which housed inmates in solitary confinement because they had been violent or broken rules or needed protection from other inmates. Janelle heard about the inmates who smeared feces across their cell walls and door. She heard about the stabbings, and all the blood that Scott and other COs had to clean up. Scott told her about inmates he had been friendly with for years getting murdered because of some beef with another inmate or a gang conflict. Then there were the hangings and the riots. "How do people actually deal with that every day?" she said.
According to one mid-level High Desert official, there were around 1,200 "incidents," including around 300 assaults on staff, in 2009, and slightly lower numbers in the years before and after. Prisons had become very violent all over California. Tough-on-crime policies locked up more people than the state's facilities had been designed to hold. Prison administrators had to fit two inmates in cells meant for one and pack scores more in whatever space was available, lining up cots in gymnasiums and common areas. For more than a decade, California's prison system operated at between 200% and 300% capacity. In 2011, the U.S. Supreme Court ruled that the state's prison system was so overcrowded it violated inmates' constitutional right against cruel and unusual punishment.
"The biggest issue at any prison is to control the culture," said Norman Skonovd, a Chico State sociology professor who researched the prisons on behalf of the state. "The more crowded it is the less control of the culture staff have on what goes on."
Overcrowding "strengthens prison gangs" and makes violence "an ever present threat," said Jonathan Simon, a University of California, Berkeley law professor and author of Mass Incarceration on Trial. The size and power of the gangs has led to a necessary working relationship between them and the guards. This balance, which doesn't always hold, keeps a prison from tipping into chaos. "Staff are forced to operate in dangerous conditions — and therefore on the edge of overreacting — and prisoners, surrounded by potential enemies, are forced to draw ever closer to racist prison gangs," said Simon. "That does not mean violence happens all the time, but it does mean prisoners and staff are in a constant state of tension over the possibility, which reinforces the power of prison gangs organized on the basis of race."
Prisoners far outnumber guards. On a normal shift, Scott and his partner oversaw more than 60 inmates. When the inmates left their cells for recreation time in the common area, they roamed freely in the same room as the two guards. "You always gotta be on notice," said a High Desert CO.
All over California, COs and prison administrators dealt with the overcrowding and the violence by cracking down hard on inmates and instilling a climate of fear and abuse. Guards threw inmates into indefinite solitary confinement for shaky reasons, like owning a book written by George Jackson, the Black Panther activist who founded the Black Guerilla Family prison gang. Video footage released by a federal court in 2013 showed guards in multiple prisons repeatedly pepper-spraying inmates with mental illness who refused to leave their cells. Inmates alleged in lawsuits over the years that guards withheld medical care and beat them for showing the slightest sign of disrespect. From 2001 to 2010, California's prison system had the highest suicide rate of any state prison system in the country. An independent review panel, commissioned by the governor's office, concluded in 2004 that the state prison system's problems included "reported abuse of inmates by correctional officers; an employee disciplinary system that fails to punish wrongdoers; and the failure of correctional institutions to provide youth wards and inmates with mandated health care and other services."
High Desert has been one of the worst in that system. "An outlier," said Donald Specter, director of the Prison Law Office. "The culture up there seems to breed more excessive force claims." A 2008 report by state researchers stated that guards had nicknamed one unit "the black monkey unit" and often called inmates by racist slurs. When inmates in solitary began a mass hunger strike in 2009, guards countered with cell searches, confiscating goods inmates had purchased in commissary. "If you cross a guard or disobey an order you can expect retaliation, whether it's physical or property vandalized or taken," said Rebekah Evans, a lawyer who has represented more than 100,000 inmates in class-actions lawsuits in California.
"It's a tough place, man," said one former inmate who spent more than a decade at High Desert and requested anonymity because he recently made parole. "The guards don't care about you. Sometimes it seems like they more interested in messing with you than helping you. Not every one of them is like that, but most of them, I think. They just as violent as the inmates."
Scott Jones watched the abuse and he told Janelle that it bothered him. He told her about how guards strip-searched inmates outside in the snow, about the guards who provoked inmates into fighting one another, about guards who didn't give inmates their medication, about guards who tossed cells for no reason other than to intimidate an inmate. "It's not right," she recalled him saying. "We're not doing it the right way."
To Scott, the right way meant treating inmates decently, said a CO who worked with him. "Scott taught me that you just have to talk to 'em like a normal person, because that's what they are," the CO said. "Scott could get an inmate to calm down. He understood inmates. And he got their respect."
He and a small group of other Z-Unit guards resisted High Desert's culture of inmate abuse, two COs said. They let inmates use an office phone when a relative died and they didn't have enough money to use the prison line. They made a point to get everybody their medicine on time. They bucked their bosses' orders and refused to do strip searches outside and instead conducted them in the showers. This was not just a matter of human decency, one guard said, but a matter of safety: Angry inmates are dangerous inmates. Yet while Scott and his group were winning the respect of inmates, they were losing the respect of co-workers. "That's when we started getting backlash," said a CO. "The whole crew was very hostile toward us. They'd call us 'inmate-loving pieces of shit.'"
Three of those co-workers are defendants in Janelle's lawsuit. None of them responded to interview requests for this story.
Scott and his partners built relationships with inmates and won over informants who provided them with information about other inmates and about staff. Using this information, they filed confidential reports with the prison's Investigative Services Unit. One CO claimed that he and the rest of Scott's group filed confidential reports against at least six High Desert officers, ranging from sergeant to assistant warden, on charges of bringing in contraband goods for inmates or having sex with inmates. According to this CO, none of those officers were ever punished: "They were all either transferred to another unit, or they retired, or they were promoted."

"What it came down to was, you either do this or you lose your job, you lose how you take care of your family."
California's prison system tends to shield guards who break the rules. A 2008 report by state researchers found that High Desert officials ignored or rejected most complaints filed by inmates. A 2004 federal investigation into Pelican Bay State Prison concluded that the state's corrections department often failed to punish, or even investigate, COs accused of misconduct. State confidentiality laws prevent the public from learning whether guards are disciplined for breaking the rules. And there is intense pressure on guards to keep from speaking out about the wrongs they see.
In 1998, D.J. Vodicka, a guard at Salinas Valley State Prison, wrote a memo to a superior revealing a group of guards known to assault inmates and plant evidence on them. The memo leaked and Vodicka's co-workers harassed him until he left the job soon after. "Once you get into that prison setting, they test you and look at you and see if you can keep your mouth shut and don't break the code of silence," said Vodicka, who detailed his experience in his book, The Green Wall. "You're not gonna go outside the code of silence or they're gonna make your life rough, real rough. They're basically gonna force you to quit."
Max Lemon, an associate warden at Folsom State Prison, reported his suspicions that correctional officers set up a fight between two prison gangs in 2002. He feared his colleagues would come after him before he was scheduled to testify for the state legislature. He stopped going to work, and state officials assigned California Highway Patrol officers to protect him. One of Lemon's colleagues, Capt. Douglas Pieper, was on duty during the fight and questioned his supervisors on why prison officials weren't investigating the incident. Pieper faced threats and harassment from his co-workers and was demoted. In January 2003, Pieper killed himself. He left a note stating, "My job has killed me" and "Warden, you have won." Pieper's widow and Lemon testified before a state senate panel in 2004.
The CDCR has been aware of the code of silence for years. A 2004 federal investigation reported that the code of silence among guards at California's state prisons created "an overall atmosphere of deceit and corruption." A memo to all state correctional employees that year stated that "the public's trust has been undermined by the operation of a Code of Silence" and that the department would enact "a zero tolerance policy condemning the Code of Silence." Yet less than a decade later, an October 2013 report by the state's inspector general cited several instances when the code of silence shielded COs who had assaulted inmates. In a video used for a CDCR staff training course called "Ethics/Code of Silence," former CDCR Director Jeanne Woodford says into the camera, "We have an incredible problem to overcome."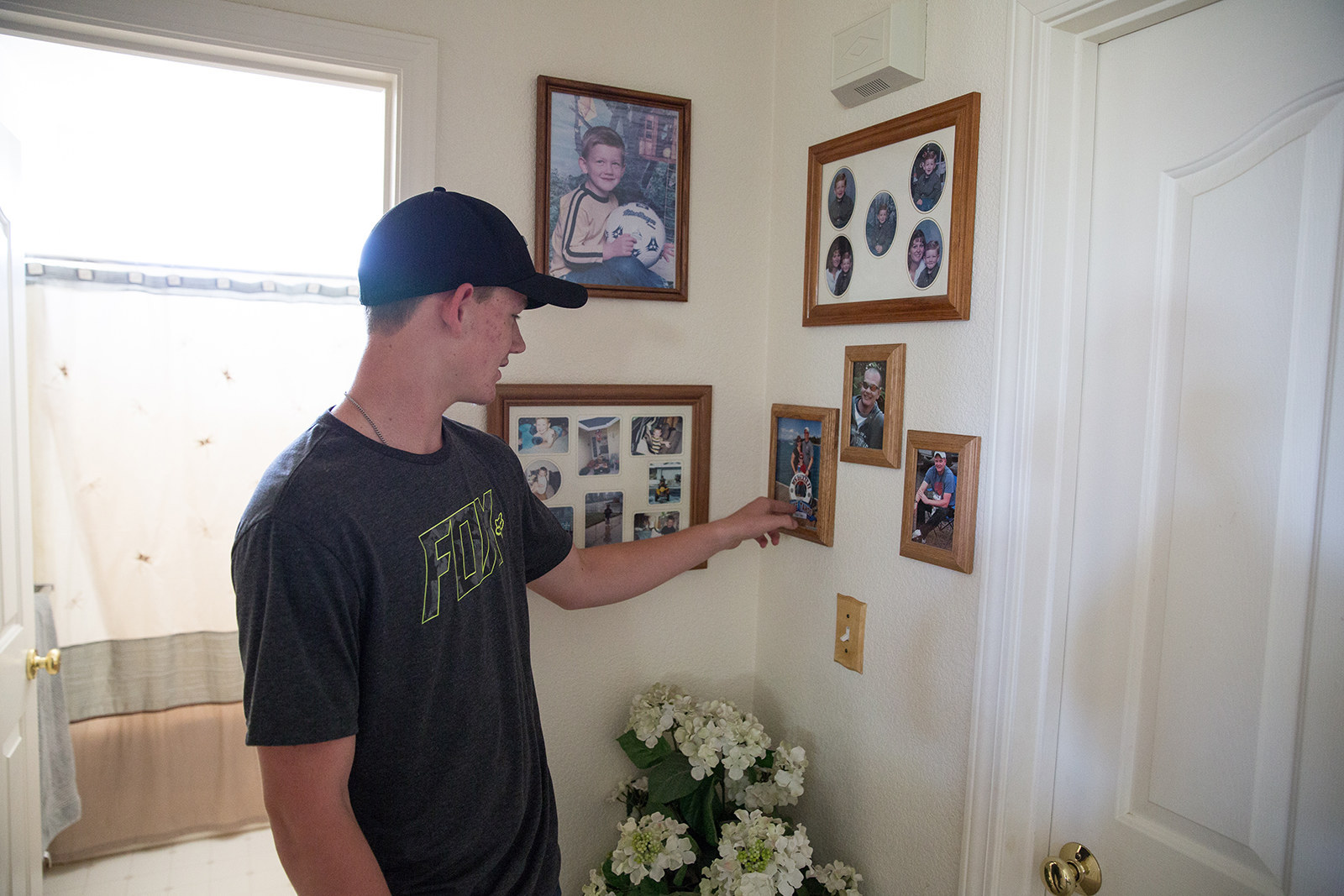 When asked about the code of silence, CDCR spokesperson Sessa denied that it was widespread and denied that it reflected a cultural problem at the state's prisons. "We consider it against all of our policies for officers to hide any wrongdoing," he said. "Those circumstances, when we are aware of them specifically, they are investigated." He declined to say how many, or if any, CDCR employees have been punished for hiding wrongdoing in recent years.
Two High Desert COs said that the code of silence dominated the prison and fostered a culture of bullying those who resisted. "It's a boy's club," one CO said, with many guards having grown up together in Susanville, playing high school football, attending one another's weddings, going out drinking on weekends. One CO estimated that around 40% of guards at High Desert are part of this boy's club, around 40% "just want to do their jobs right," and the other 20% "don't give a fuck and go along" with the club because it's easier.
"At High Desert, there's a problem with gangs, or cliques, and I'm talking about the staff," the CO said. "It's a vast clique and it goes all the way up. It's a community that embraces a macho mentality: 'If you don't act like us and do the things that we do, then you won't be part of our group and we're gonna make you miserable.' It's extremely prevalent here at High Desert."
One longtime High Desert guard recalled the time in August 2001 when a CO set a captain's fence on fire because the captain had been filing complaints that made his bosses look bad. Two guards said that members of the clique try to find dirt on colleagues they want gone from the prison. And so a guard who breaks the code of silence faces threats to his job in addition to daily harassment.
High Desert guards became suspicious of Scott and his partners not long after they had begun filing the confidential reports. One of Scott's partners believed that officials at the Investigative Services Unit had leaked the reports to Z-Unit supervisors. One night in 2009, Scott told Janelle that one of his bosses had pulled him aside for a talk after work, according to her lawsuit. They sat in the lieutenant's truck in the parking lot and talked about one of Scott's partners, who already had a reputation for reporting misconduct. The lieutenant told Scott that if he didn't "stay away" from that partner, he was going to "go down as collateral damage," he recounted to Janelle. And then, Scott told Janelle, the lieutenant added, "we can burn people's fences."
The harassment against Scott and his partners picked up after that, two COs said: tires flattened in the parking lot, dents and scratches on their cars, middle-of-the-night phone calls, the voice on the line calling them "inmate lovers" and threatening that their careers would be over soon. Some colleagues at the prison gave them the silent treatment. Others called them "rat" to their faces. One sergeant warned one of Scott's partners that he had heard some COs were planning to set them up to be fired for how they handled inmate mail.
Scott had it even worse than his partners, though, two COs said, because of the way he had handled the knee injury. He had told at least one supervisor that he wanted to come clean about what happened. "They kept pressing him to keep his story," a CO said. "He always thought he would go to prison for what he did."
Cars, sometimes two or three, followed him home at night, Scott told Janelle and two colleagues. One morning, he woke up to find that somebody had spray-painted a threatening message on his house. At work, he told Janelle, a lieutenant came up to him and said that he heard Scott had been "beating the shit" out of inmates, which Scott took as a threat to his job. He told Janelle about another co-worker who pointed to a sink in a cell and asked if Scott would make one someday, which Scott took as a threat that he would end up in prison if he talked.
In August 2010, one of Scott's partners sent a letter to the CDCR's whistleblower's hotline describing the harassment against them and requesting protection. The letter claimed that prison administrators were "out to get" him, Scott, and their allies. According to two COs, the letter didn't lead to any action.
CDCR's Sessa told BuzzFeed News that, following Scott's death, investigators "referred three officers to us for internal disciplinary reasons." But he wouldn't say whether the department ultimately punished those three officers, citing confidentiality laws. The state's prison guard union didn't respond to interview requests for this story. According to one CO, though, "Nobody has been disciplined for what happened to Scott. Nobody has."

"At High Desert, there's a problems with gangs, or cliques, and I'm talking about the staff," the CO said.
Janelle noticed the changes in Scott. He came home in a bad mood most nights now, frustrated and sad. He didn't tell as many jokes and didn't smile as often. He seemed on edge all the time. He told her he thought people were breaking into his truck and that the house was bugged. "I thought that Scott was going crazy there for a while," she said. He began taking medication for depression and anxiety.
He told Janelle that he dreaded going to work. He hoped to escape its stresses once he left the prison walls and returned home. But it was hard to leave work at the prison when work was all around him even when he was off the clock. Most of his and Janelle's friends worked at the prison, and so they rarely socialized. The people on his block, the people shopping at the grocery store, the people at the bars and gas stations and restaurants — so many of them worked at the prison. "He hated going out," Janelle said. "He would see the same people he worked with. There was no escaping it. He just wanted to get away from it. He said, 'I just want to do my job then come home.'"
He escaped whenever he had the chance. Every year he took Janelle and Tyler on two-week vacations, to Oregon, to Yellowstone, to Redwood forests and West Coast beaches. He took Tyler camping and off-roading and fishing and deer hunting around Eagle Lake every other weekend. They went on these excursions so often that Tyler swore he could recognize his dad's truck by the sound of its engine or the tire treads it left in the dirt.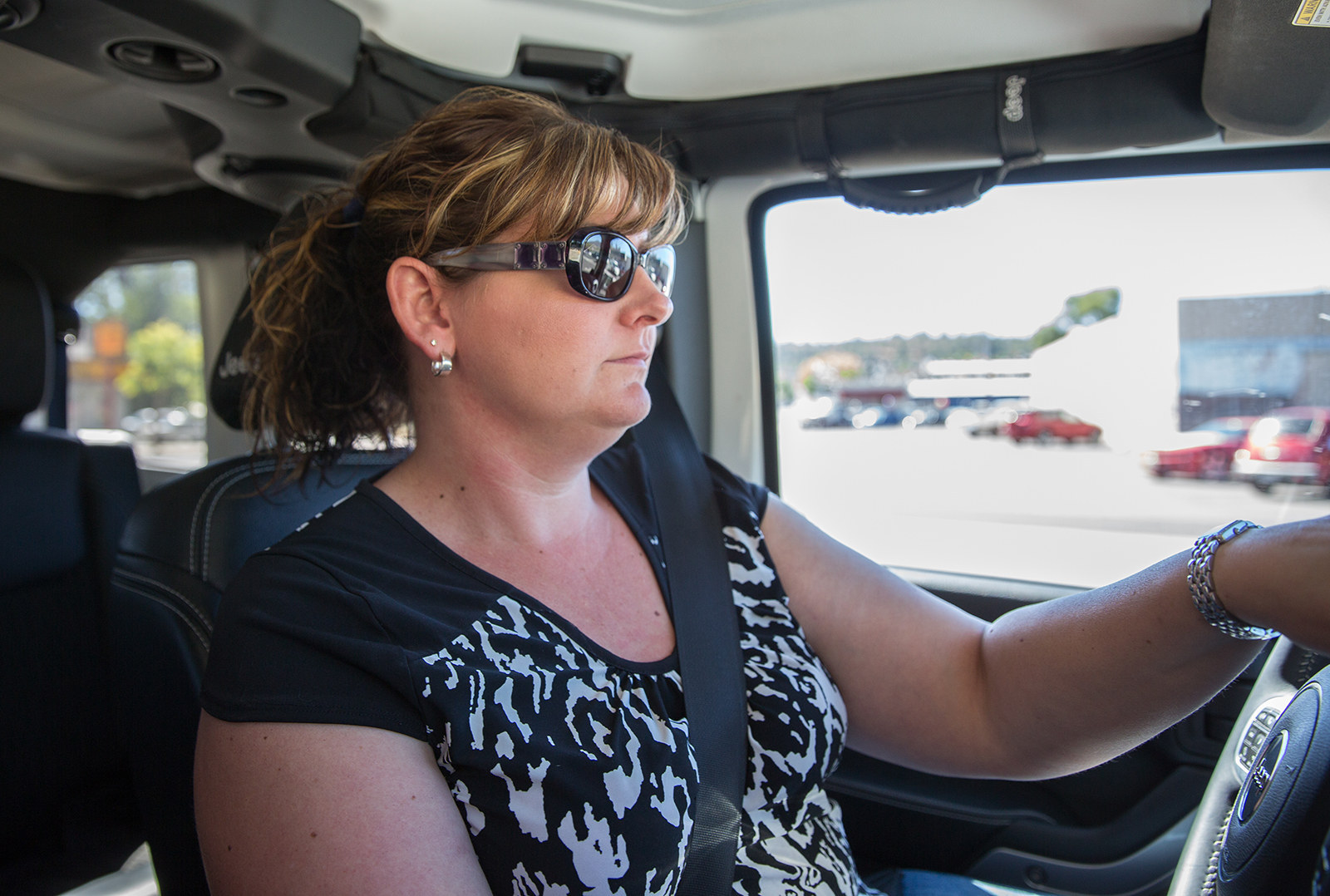 The escapes were temporary, though, and Scott always had to return. At the start of his weekend, he'd be jovial and excited, Tyler said. By the second day, he was moody and quiet and complained about how much he didn't want to go to work the next day. He was a different man during the workweek, Tyler and Janelle said. Tyler recalled sitting on the couch in the living room watching cartoons one morning while his dad sat silently on the rocking chair a few feet away, staring into space. "He'd just be gone," Tyler said. "You kinda knew not to talk to him so you wouldn't make him mad."
Over the months, Scott turned more quiet and anguished. Now when Janelle asked him about his day, she said, he responded with, "It's the same old crap. I don't wanna talk about it." One night in early July 2011, he left a voicemail on one of his partners' phones. Scott sounded distressed and out of his mind, said a CO friend who heard the message. "He was begging for help," the CO said. "We couldn't help him. Nobody could."
Scott had told Janelle that he was thinking about quitting, but he didn't act on it until July 5. That day at the prison, Scott was standing beside a diabetic man in the yard, two COs said, when the diabetic man collapsed from low blood sugar. A co-worker filed a report to Scott's supervisor claiming that the man fell because Scott had hit him. "Total bullshit," said one CO familiar with the situation. Scott's boss told him the administration was opening an investigation into the incident.
That night, he told Janelle that he thought he was being set up. "He was completely distraught when he came home," Janelle said. "He was just so zoned out that it was like he wasn't hearing anything I'm saying." They talked about him quitting his job. The next day, he called the prison and resigned.
Janelle saw his mood brighten. The moment after that call was "one of the happiest I'd seen him," Janelle said. He planned to get a job at the supermarket again. "He felt free," Janelle said.
But when Scott woke up the next morning, he told Janelle that he thought he had made a mistake. He would make much less money at the supermarket. There was a mortgage to pay, vacations to save for, a son to take care of. He felt he had let his family down. He had worked more than nine years for the corrections department and he was just four months short of 10 and the pension that came with it. He began rambling, Janelle said, about how he faced a problem and he needed to fix the problem or he needed to end it, and Janelle immediately thought that Scott was talking about taking his own life. She sobbed. He tried to calm her. He told her he had thought about it before, but that he no longer thought about it now. "I'm here," she remembered him saying. "I'm not gonna do anything to hurt myself."
Janelle called her parents and asked them to have Scott over for dinner. She wanted her father to talk sense into him, to work out a plan together. Scott and Bob talked late into the night. And when Scott returned home, he seemed calm and happy. He told Janelle that he had decided to grit out a few more months at the prison and then leave once he locked in his 10 years. Tomorrow, he told her, he'd drive down to High Desert and ask for his job back.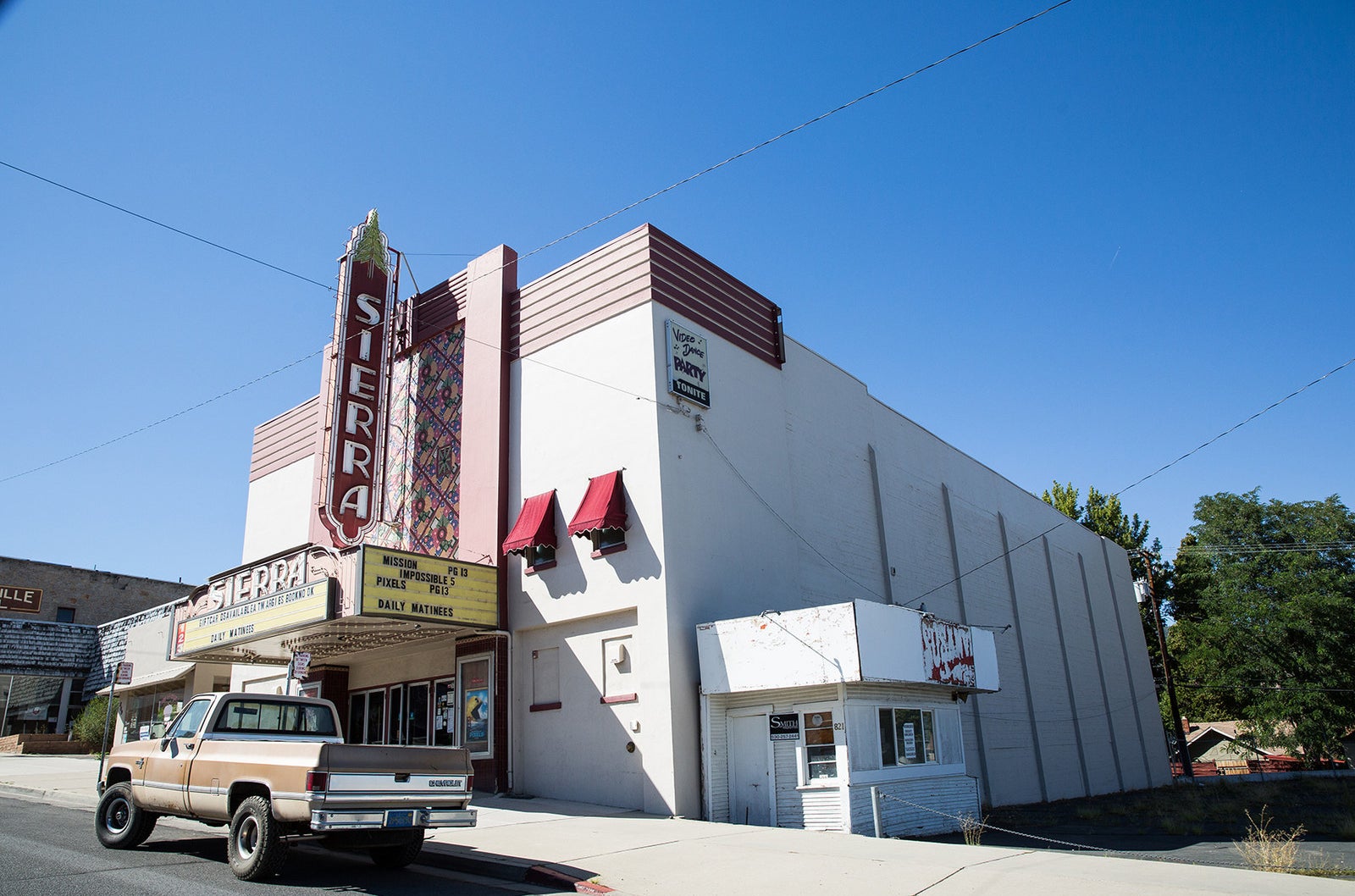 They awoke around 6 a.m. on July 8, 2011. Janelle got ready for work. Scott took a bath. They talked about what they'd have for dinner. They had just returned from vacation the week before and had not yet stocked the kitchen with groceries. Janelle proposed breakfast food for dinner and Scott agreed. Just before Janelle left for work, Scott asked her if she thought he was doing the right thing going back to the prison. She told him she supported whatever he wanted to do. They hugged, kissed, and said I love you.
Then Scott headed off in his truck with Tyler and the dog. He dropped them off at Janelle's parents' house at 8:30. They'd watch Tyler while Scott was at High Desert. He wouldn't be there more than an hour or two, they assumed. Three hours later, Tyler called Janelle. When's daddy gonna be home? he asked. Janelle told him to be patient. Tyler called her again two hours after that. She told him to be patient, give daddy a little more time.
Around 3 Janelle began to worry. She wondered if maybe they put him to work right away. But then she drove home and saw that his boots were still there. She drove to the prison. Scott's truck wasn't in the parking lot. She went back home. She paced the house. She noticed that the closet in the spare bedroom was open. She opened the cabinet. The gun was missing.
Word spread to relatives and friends, who gathered at Janelle's house to keep her company or drove through the town to search for Scott. Tyler and his uncle headed to Eagle Lake, which was Tyler's idea. They followed a dirt road along the lake. They spotted tire treads in the dirt, and Tyler thought the marks looked just like the ones from his dad's truck. The tracks led further up the road then veered onto a rocky and rugged path. Tyler wanted to follow the tracks, but his uncle said that he didn't think his SUV could handle the terrain, so they turned around and went home. "It was meant to be," Tyler said. "God didn't want me to find him."
Tyler lay down on the couch. Around him, in the living room and the kitchen, people talked quietly, giving Janelle and one another words of hope. Tyler stared at the family photos on the coffee table. "I realized things are never gonna be the same," he said. "I knew."
Then he heard a familiar rumble in the distance. It was a truck…approaching on the main road…the rumble getting louder…turning the corner onto their street…the rumble even louder. Tyler sat up. His heart raced. But the truck kept on going, past the house, and the rumble faded into the night.