How To Read The UK Local Election Results
From meeting expectations, to comparisons with Ed Miliband, to looking ahead to the 2020 general election, here's how to read Thursday's results.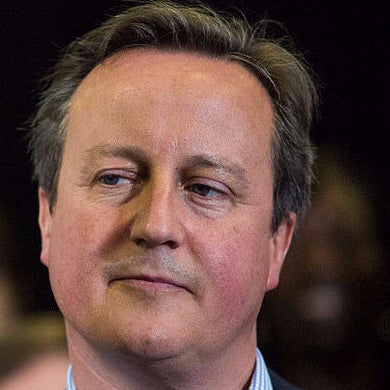 The UK heads to the polls on Thursday for local elections. The vote will be one of the biggest outside of a general election for some years. Elections will be held in 124 councils in England, where 2,743 seats will be contested. Also up for grabs are the parliaments and assemblies of Scotland, Wales, and Northern Ireland, as well as mayorships in London, Liverpool, Bristol, and Salford.

The elections are the first significant test for Jeremy Corbyn since he won the Labour leadership last September. But measuring the performance of a political party in local elections isn't simple, because voting doesn't take place simultaneously across the entire UK.
Local elections take place every year, and in each electoral cycle only a number of councils hold polls. In several of these, only a proportion of seats are up for grabs. Voter demographics might be more favourable to one party rather than another one year, while in another cycle there may be more elections in predominantly urban seats than in rural ones, favouring parties that are more likely to attract support in those areas.
This means a straight look at simple vote share or at the balance between seats won and lost could be misleading.
However, several useful tools and benchmarks do exist to interpret local results. One is the national equivalent vote (NEV), which takes local results and projects them across the UK. Simply put, NEV estimates what would happen if every ward (i.e. council constituency) in Great Britain were up for grabs at the same time.
A second benchmark is a comparison with past local elections. The last time Thursday's councils were contested was in 2012, shortly after George Osborne's "omnishambles" budget.
The expectations game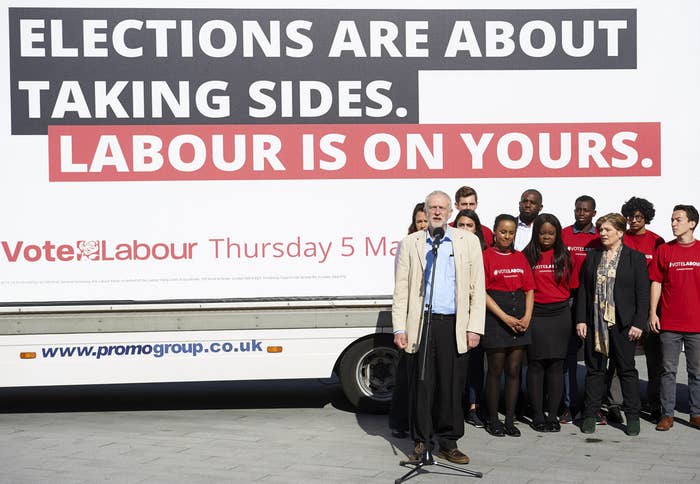 The headlines immediately following the elections are likely to be shaped by the expectations each party had entering Thursday's vote. The difference between a successful campaign and a failed one is often defined by expectations going into a vote. Ahead of last December's Oldham West and Royton by-election, although there were no pre-elections polls, experts were expecting a close contest. In the event, Labour won by nearly 11,000 votes, even increasing its vote share compared with the general election held just a few months earlier.

On the expectations front, the result, a Labour hold in an ultra-safe seat, became a commanding victory for Jeremy Corbyn.
According to a Sunday Times survey of local government by-election results, Labour is currently on a national equivalent vote share of 30%, while the Conservatives have a national equivalent of 31%. The Lib Dems are on 16%; UKIP is on 12%. If these figures are reflected in Thursday's results, Corbyn's party could lose about 150 seats in England and each of its opponents make modest gains, according to Professors Colin Rallings and Michael Thrasher of the University of Plymouth, who produce the NEV.

Polling analysis by Professor John Curtice (the guru of exit poll fame) suggests a two-point Tory advantage would translate into Labour losing 170 seats, a four-point Tory advantage would see Labour lose about 220 seats, and a tie between the two main parties would equate to Labour dropping 120 seats.
These expectations set the bar rather low: Such results would be Labour's worst in opposition for 34 years. However, Corbyn has said (although his spokesperson said he didn't mean it) Labour will not lose seats on Thursday – a far higher bar, but one few expect him to clear.
Meanwhile, in London, Labour's mayoral candidate, Sadiq Khan, leads Conservative candidate Zac Goldsmith by a comfortable 20 points.
In the capital, any result for Labour worse than easily retaking control of city hall after eight years of Tory rule under Boris Johnson would fall short. For Goldsmith to win, the polls would need to be far more wrong than at last May's general election, when they collectively failed to predict a Conservative majority.
The comparison with peak Miliband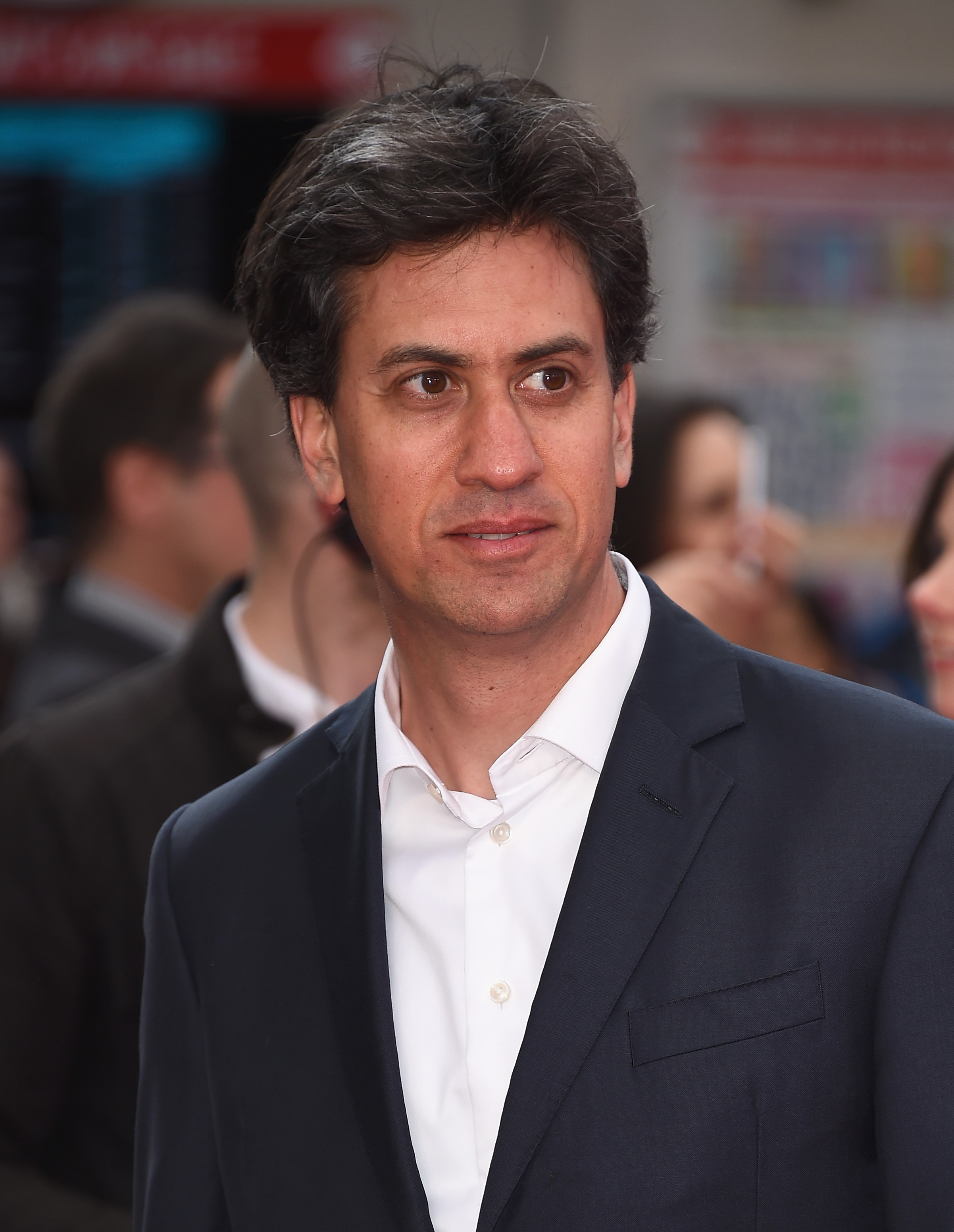 A second level of analysis will be the comparison between Thursday's outcome and Labour's performance under its previous leader, Ed Miliband. In 2012, the last time the areas in England voting this week were last contested, Labour made net gains of 32 councils and over 800 council seats. The Conservatives had a net loss of 12 councils and 400 seats. Labour won 39% of the national equivalent share of the vote, compared to 33% for the Conservatives. In hindsight, those results were probably the peak of Miliband's tenure as Labour leader.

If Thursday's outcome follows the current NEV projection, Corbyn's result will fall well short of what Miliband managed.
In the 2011 local elections, held one year after the 2010 general election, and the first with Labour under Miliband, the Conservatives won 38% of the national equivalent share of the vote, Labour 37%.
Looking ahead to 2020
Nineteen years ago this month, Labour, under Tony Blair, won a record 418 seats at Westminster, putting an end to 18 years in opposition for the party.
Ultimately, the main party of opposition should aspire to become the party of government. In this context, local elections provide an important checkup on where a party's health sits as it seeks a path to power.

Although some claim local elections are not a viable barometer of future general elections (one argument for this is that voter turnout is far lower at local level than at general elections), analysis shows local votes actually provide a strong indicator of what happens at a general election. The relationship between 2014 local election results and the implied 2015 general election result, for example, proved a better predictor of the general election than polling.
Consider these facts:
1. Excluding general election years, the government has outperformed the opposition in local elections on only six occasions since 1979: 1982, 1984, 1988, 1998, 1999, and 2011. On every one of those occasions, the government secured re-election at the next general election.
2. Excluding general election years, between 1974 and 2014 opposition parties have always gained seats in local elections, with just two exceptions: 1982 and 1985.
3. Labour won 2014's local elections by just one point. In 1996, it won by 14 points, and in 2009 the then opposition Tories won by 13 points. The only time a governing party has done better relative to the opposition in pre–election year local elections than Cameron's did in 2014 were the Tories under Margaret Thatcher in 1982.
Make no mistake: It is clear from previous local elections that Labour has a long way to go if Corbyn is to enter Downing Street. However, the next general election is not due until 2020, and that is still some way away. Nevertheless, a party of opposition that goes on to win a general election is, based on historical precedent at least, expected to gain seats at local elections and enjoy a sizeable lead over the party of government.

The contests to watch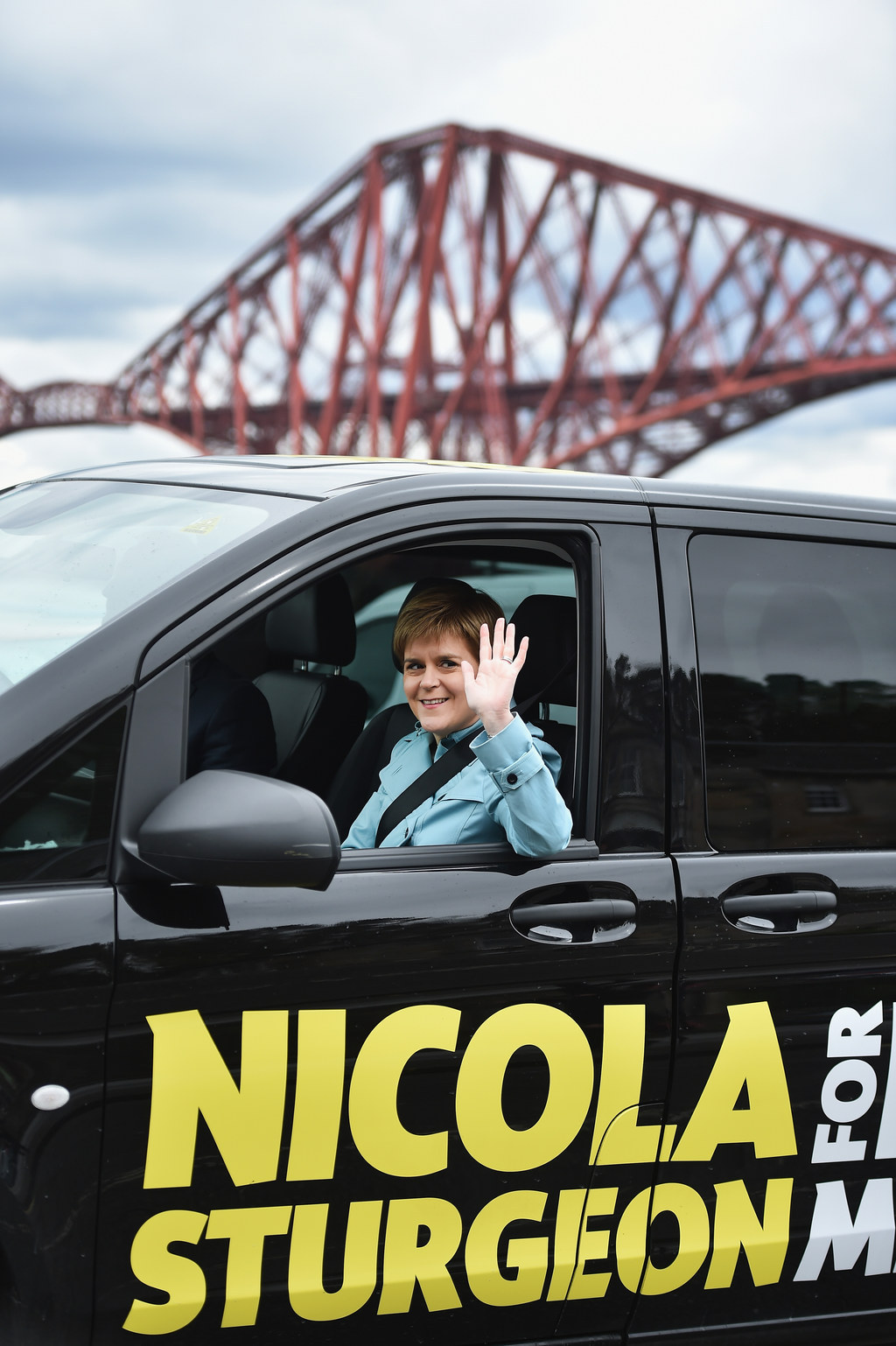 In terms of Thursday's votes, the status of Labour's future electoral chances pass, broadly speaking, through three routes: Scotland, the party's performance in Conservative-held constituencies, and its ability to hold off UKIP's challenge in those areas where Nigel Farage's party came second last May.

In Scotland, the conversation will be picked up from the night of 7 May 2015, when the SNP won all but three of Scotland's 59 Westminster seats. Labour held on to a single constituency in Edinburgh. Thursday's elections are to Holyrood, the Scottish parliament. At the previous Holyrood vote (in 2011), Labour won 37 of Scotland's 129 seats, while the SNP won an outright majority with 69 seats.
The question for Scottish Labour is whether the party has hit bottom, or if there is still some way to go until it does. Slipping into third spot behind the Conservatives would be a further blow, while any sign of advance, given expectations and recent lacklustre performances, would be considered a step forward.
The SNP will be expecting – at the very least – a majority, and will be hoping to be returned with an even larger one than five years ago.
One limitation in Labour's 2015 strategy was that the party piled up votes where it was already strong while losing ground elsewhere. Nowhere else is this as true as in London. In the nation's capital, in spite of a stagnant showing elsewhere, the party gained seven seats, and increased its vote share by seven percentage points from 2010. Nevertheless, Labour would welcome a majority in the capital's assembly, for which it only needs to add an additional seat to its current 12.
But the real test of Corbyn's potential will be elsewhere
His Labour will hope to do well in places such as Norwich, which has a large student population and a significant Lib Dem and Green presence on the current council, which means that, in theory at least, the council's demographics should favour the party. For similar reasons, Labour will also hope to squeeze Green and Lib Dem votes in Cambridge and Oxford.
Meanwhile, the party's results in places such as Watford will be indicative of its chances to win back those voters it lost after the Blair and Gordon Brown years.
In terms of councils that are home to marginal seats at a general election, Milton Keynes, Plymouth, Pendle, Southampton, and Thurrock are among the contests to watch.
A strong Labour would hope to make progress in places such as Swindon and Amber Valley, where the Tories have a precarious grip on power. However, given the state of Labour's current national polling, these contests may well end up being more about measuring the current strength of the Conservative party.
Another key contest will be in Labour-controlled Cannock Chase. The party's ability to hold the council will be a measure of its support among voters who could otherwise be attracted to UKIP. These elections come at a tricky time for Farage's party. Most minds will be focused on June's EU referendum. But UKIP will nevertheless want to confirm its strong 2013-14 highs. And after winning nearly 4 million votes but only one seat last May, the party will hope that its support will translate into a more tangible prize, especially in Wales, where UKIP aims to enter the assembly for the first time. Meanwhile, Labour would do well to hold on to their current 30 seats, out of the Welsh assembly's 60.
With so much attention on UKIP's top issue, Europe, Farage's party will need to perform well to meet expectations, especially in councils such as Thurrock, where it has 11 councillors, and Harlow, where it has two.
For the Lib Dems, following a disastrous general election, any evidence of a pulse will be welcome news.