UK Apologises To Italians Over School Admission Forms Error
The Italian ambassador lodged a formal complaint over the way some schools in Wales and England were recording Italian pupils' languages.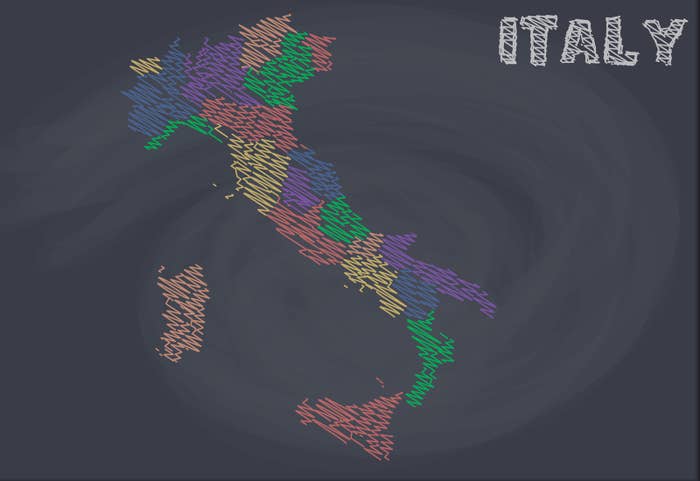 The Foreign Office has expressed regret for any offence caused after the Italian ambassador complained that some schools in Wales and England were using "discriminatory" language categories when registering Italian pupils.
The Italian embassy formally complained to the Foreign Office on Tuesday that the use of categories such as "Italian-Neapolitan", "Italian-Sicilian", and "Italian (other)" on school forms gave an undue ethnic characterisation of pupils. The embassy asked the British government to stop collecting the information with immediate effect.
In its note, the embassy also pointedly reminded the UK government that the unification of Italy happened in 1861.
The ambassador, Pasquale Terracciano, told one press agency that the categorisations, designed to help students develop their language skills, were born out of ignorance rather than discrimination. In a separate interview, Terracciano added that it was important to avoid misunderstandings in this delicate post-Brexit phase.

The news was the top story across all major Italian news sites all day on Wednesday.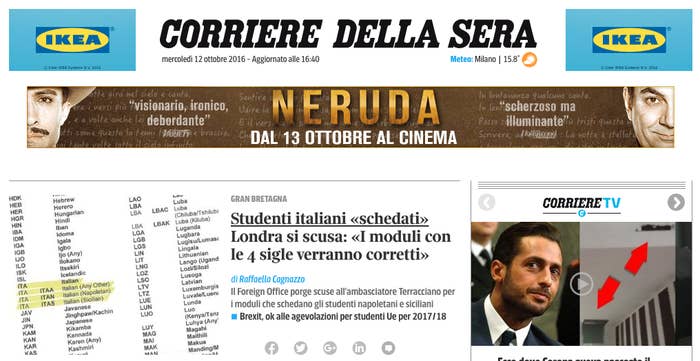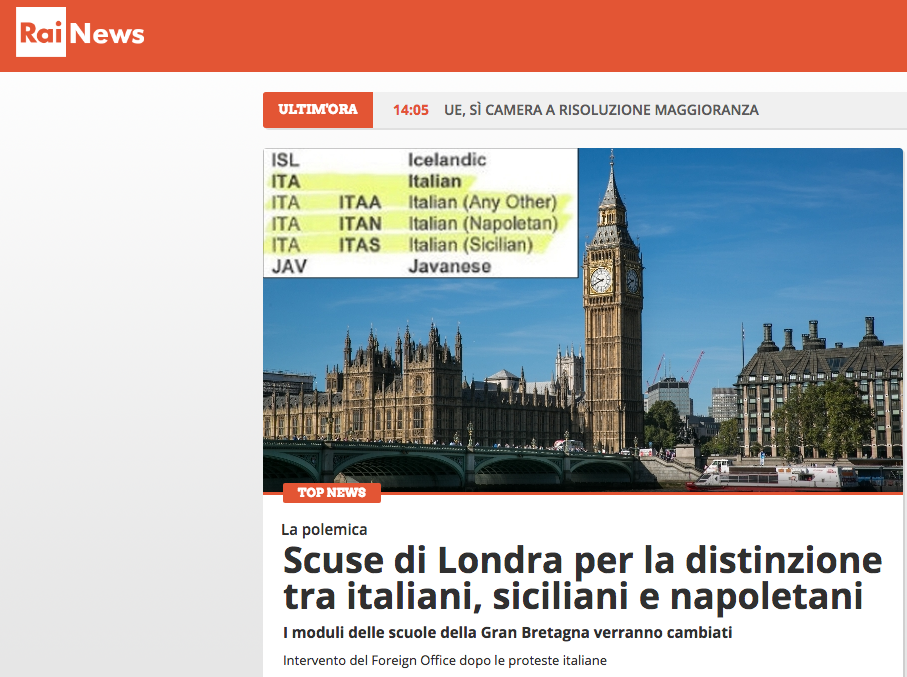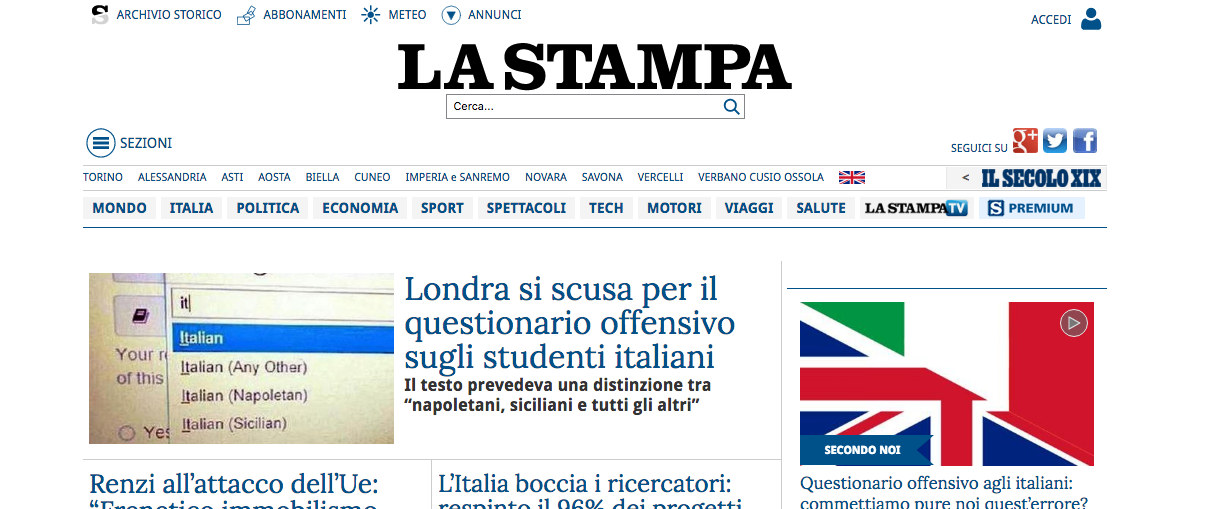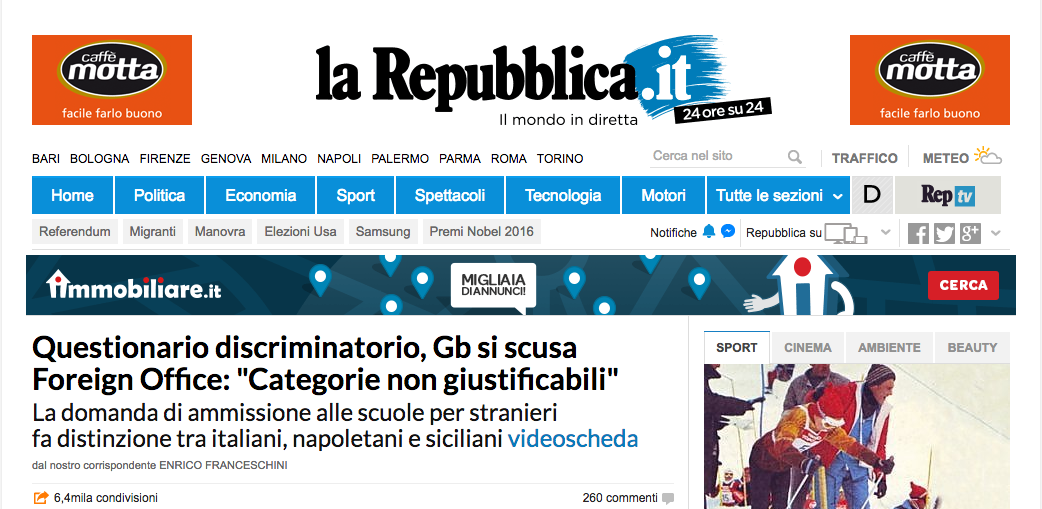 While the section of the form was actually about pupils' languages rather than their ethnicity, an embassy spokesperson told BuzzFeed News that the separate categorisations were still "inopportune", and that it was wrong to divide up the Italian language this way. They also pointed out that the same approach was not in use for pupils from many other European countries.
On Wednesday afternoon, the Foreign Office said the forms had now been changed, as a result of what it termed "an historic administrative error in the language codes in use since 2006".
A spokesperson said: "The UK government collects language information as part of the school census to ensure children whose first language in not English still have the best possible education in Britain.
They continued: "While this error has had no material impact on the education received by any Italian pupil in the UK, the UK government is clear that this should never have happened and we regret if any offence was caused. The Department for Education has corrected these codes and from today all Italian speakers will be classified under one code."
According to Italian newspaper Corriere della Sera, the embassy became aware of the issue after it was contacted by Italians living in the UK who had found the information on a Bradford council website. It lists the codes used by schools to record ethnicity and language data.

It is clear from the Bradford website that the data referred to pupils' first language – and not to their ethnicity.

The approach also predates the EU referendum. A census document of the Welsh assembly government from 2009 shows that language data collected for pupils in Wales uses the same sub-categories.