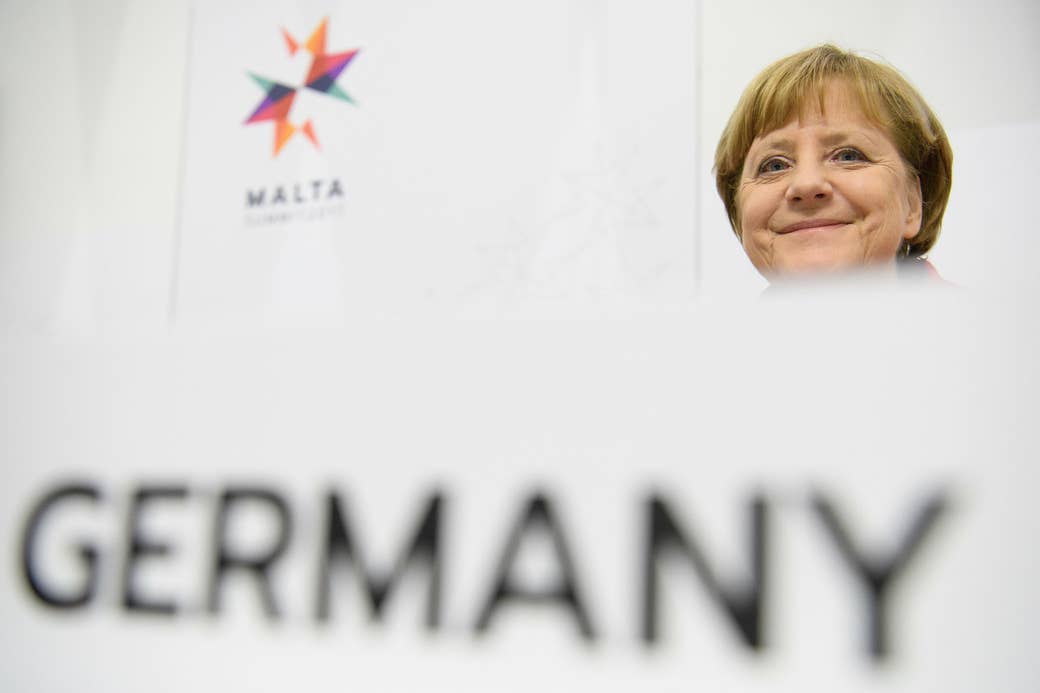 VALLETTA, Malta – As reporters filed into the opulent surroundings of the Grandmaster's Palace on Friday, Angela Merkel had a simple message: "Europe has its destiny in its own hands." The subtext of the message, one she would repeat several times throughout the day as European Union leaders met for an informal summit, was clear: This should be how the EU deals with Donald Trump.

Going into the summit, the shadow of America's new president loomed large on the meeting's agenda. And the clear takeaway from Malta was that despite Merkel's powerful message, Trump has exposed underlying tensions between the EU's leaders, who are struggling to nail a common position on managing relations with him.

Earlier in the week, the president of the European Council, Donald Tusk, sent a letter to all member states (except the UK) that included the US administration in a list of threats faced by the EU, alongside Russia, China, terrorism, and rising nationalist – and increasingly xenophobic – sentiment.

Most governments BuzzFeed News spoke to found its tone excessive, unusual, and too alarmist. It is Trump's unpredictability and apparent misunderstanding of and disinterest in US–EU relations that worries them most.

The Polish foreign ministry took the surprising step of issuing a statement to put on record that it did not share the president of the European Council's assessment of the new US administration or of the challenges facing the EU and how to address them.
Hungarian prime minister Viktor Orbán, who was the only EU leader to publicly endorse Trump and who declared in a speech last week that "the era of multilateralism will soon come to an end", kicked off the summit by describing European reactions to Trump as neurotic.
BuzzFeed News understands that the central European governments voiced similar reservations during Friday's lunch. Despite broad agreement among the leaders around common shared values, commitments to renew focus on free trade agreements, and confirming the need for common defence capabilities, other differences remain unresolved.

Against this backdrop, Merkel urged the EU to "stand on its own two feet", citing issues such as relations with Russia, common defence capabilities, and leading development efforts in Africa.
The contrast in how Germany's chancellor and America's new president view the world is evident. Merkel believes in multilateralism and cooperation: For her, deals are win-win arrangements. In Trump's world, every deal has a winner and a loser.

The chancellor said the relationship with Trump had to be taken "step-by-step" to see where there were common interests and where there were differences compared with past US administrations.

Merkel told journalists there was consensus among member states "to go further down the road to more free-trade agreements", in contrast to Trump's decision to pull out of the Trans-Pacific Partnership and his loud and protectionist rhetoric.

She did also not shy away from repeating her previous criticism of Trump's travel ban on refugees and people from seven Muslim-majority countries, saying the fight against terrorism does not justify singling out people based on their faith or country.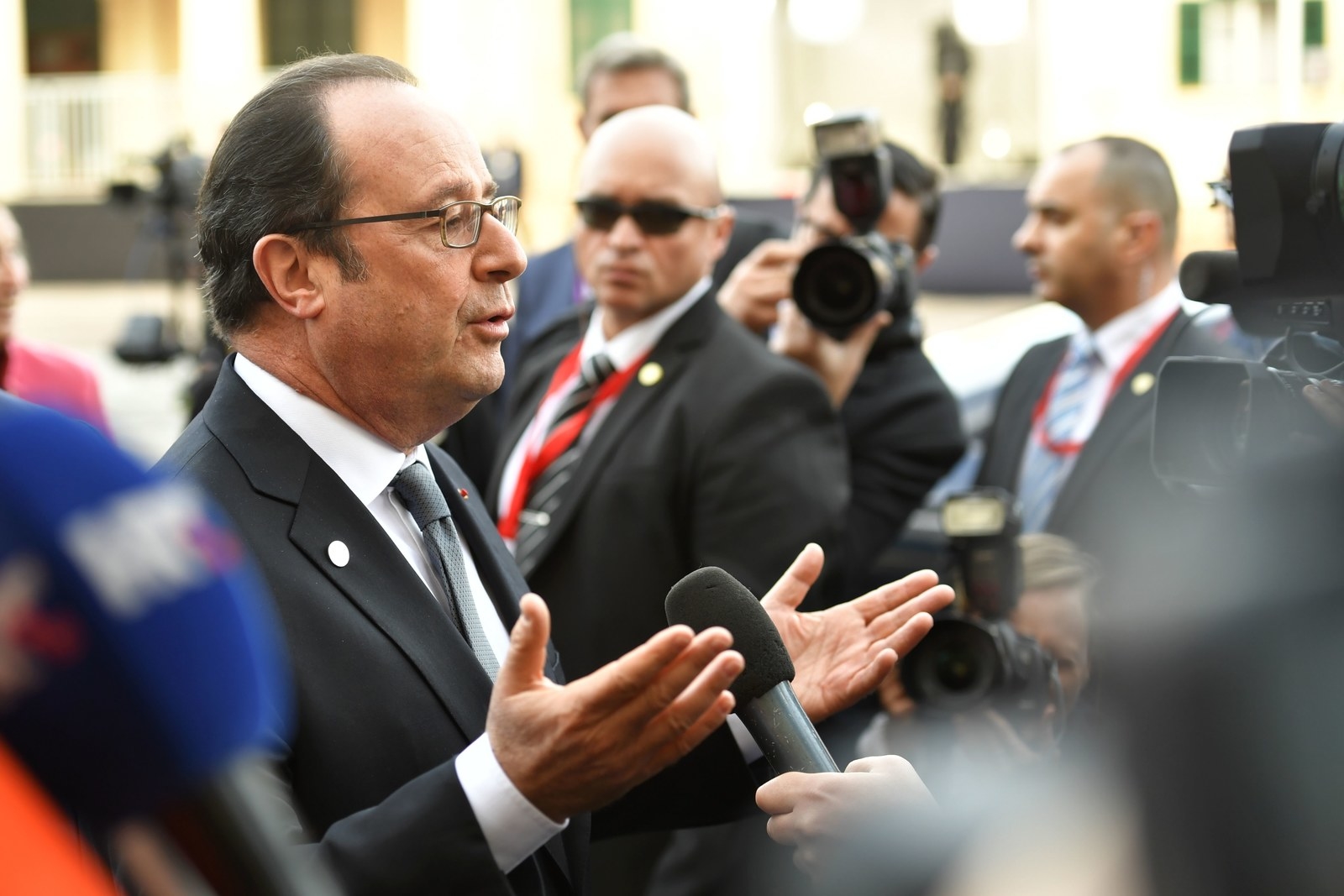 The German chancellor wasn't alone in criticising Trump. French president François Hollande made his thoughts clear: "It cannot be accepted that there is, through a certain number of statements by the president of the United States, pressure on what Europe ought to be or what it should not be."

The election of Trump and Britain's decision to leave the EU seem to have rapidly focused minds across member states. The topic of a working lunch originally expected to be about dealing with migration flows from the Central Mediterranean was changed to a discussion about the "international context".
Instead, a score of measures to handle migration flows were agreed on Friday morning ahead of schedule, a rarity in EU summits. "It has never happened in my many years of EU summits," a eurozone government official told BuzzFeed News. A clear sign, they added, that member states are united like never before.

While displays of unity among most of the EU's 27 remaining member states in Malta are real, under the surface, divisions among member states linger on. Some are old differences, like debates about fiscal rules, the role of EU institutions, and austerity. But others go to the very heart of how the world should be – and these differences have to now be dealt with in the context of a global order that is rapidly shifting and a White House that, for the first time in decades, sees the world differently to most of Europe.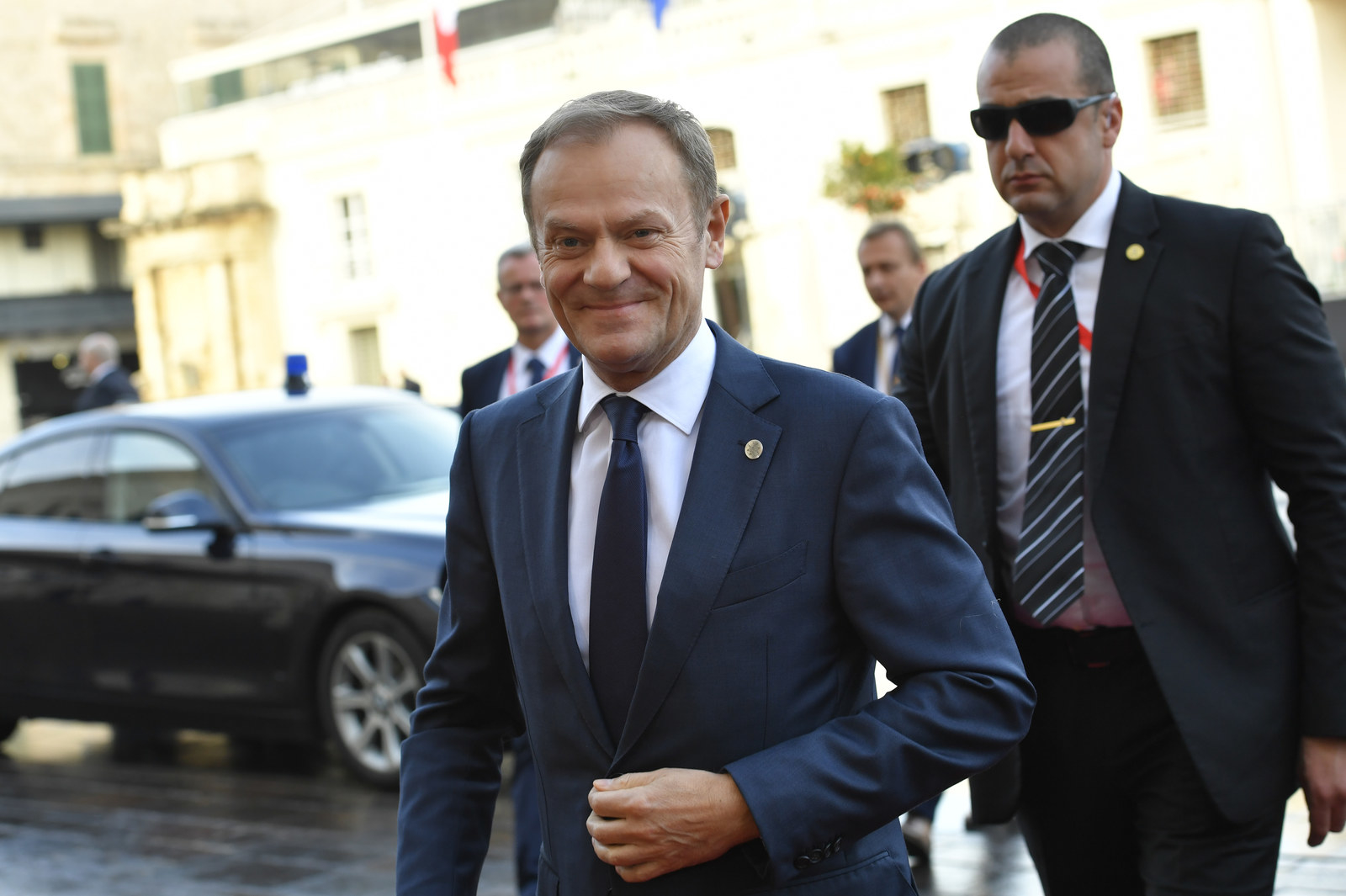 A number of other officials told BuzzFeed News they had at first underestimated that Trump would actually follow through with his campaign rhetoric. One EU diplomat described their "wait and see" approach as "maybe naive" or "possibly wishful thinking", while a senior European politician said, "We thought he was just putting on a show. We were wrong. He clearly means what he says."

Still, despite proclaims from the vast majority of governments about unity, and on the need to be united, there is a feeling in some capitals that a number of member states like what they're hearing in the US. There is some anxiety that a minority does not fully appreciate the seriousness of the challenges presented by Trump to the EU, and to a world order already under strain from numerous issues, like an ongoing conflict in eastern Ukraine and rising tensions in the Western Balkans as well as adding to concerns about other international actors, namely Russia, that seek to divide the EU.
Hollande had this warning for EU states who might be attracted to Trump: "Those who want to forge bilateral ties with the US are of course well understood by the public, but they must understand that there is no future with Trump if it is not a common position. What matters is solidarity at the EU level."
Meanwhile, old fronts, like the Greek economic crisis, remain open. New ones could open up without much advance warning, as seen recently in Romania, where a government decree to decriminalise official misconduct and dilute the country's anti-corruption fight was reversed only after thousands took to the streets to protest. And dotted through the year are crucial elections, including in France and Germany, and the dual challenge faced by the rising tide of populist candidates and fears of external interference.
Negotiations with the UK will take place against this backdrop but suggestions that UK prime minister Theresa May could play the Trump card by acting as a bridge between the EU and the US president received a tepid response in Malta.
Meanwhile, Merkel dismissed Britain's veiled threats of transforming itself into a Singapore-style low-tax regime if it didn't get what it wanted from the upcoming Brexit negotiations. Asked whether Germany should follow the US and Britain and cut corporation tax, Merkel replied, "We have a tax system in Germany that has weathered challenges well. I see no reason for entering a race for who has the lowest corporation tax – we need a fair tax system to invest in the development of our societies."
After lunch at the summit, member states went on to discuss the future of the EU (without May) and to prepare for March's Rome Summit, where the 27 will gather to celebrate the 60th anniversary of the Treaty of Rome, the EU's founding agreement, as well as present a declaration about the EU's post-Brexit future.
One of the diplomats BuzzFeed News spoke to said "the Germans want practical outcomes – 'where are we working together' – the Italians and the Spanish would prefer something more declaratory, while some countries don't even know if they want to work together in solidarity. The outcome will be a balance between all that."
Leaving the summit, Merkel hinted that the 27 may commit to a union of "different speeds" in Rome.
"We certainly learned from the history of the last years, that there will be as well a European Union with different speeds, that not all will participate every time in all steps of integration," Merkel said. "I think this may be in the Rome declaration as well."
In her New Year's address Merkel invited everyone to stand up for an open society, "to look at the world openly and with confidence," and to reject distorted anti-EU and nationalist depictions of the world. "We Germans should never let ourselves be led to believe that a national solo effort could ever bring us a happy future," the chancellor said then. In Malta, she brought that same message to the rest of the EU.