Anti-EU billboards with the message "Halt ze German advance" have been spotted along the M40 motorway.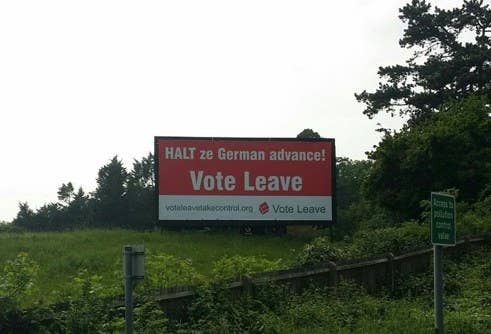 Several people tweeted pictures of the boards, which despite the Vote Leave branding have nothing to do with the official anti-EU campaign.

Vote Leave said it did not produce the posters, did not put the billboards up, and does not know who did.
Web developer Terence Eden filmed the poster from his dashcam, after claims the image was fake.
Most people were surprised about the central message, given it's 2016.
Someone said the billboards reminded them of a Daily Mirror front page from 20 years ago.
A Vote Leave spokesperson told BuzzFeed News that they were investigating the issue.
The campaign director of Vote Leave, Dominic Cummings, tweeted that he believed "dummies on our side" were responsible, not Remain sympathisers.