Britain Would Need To Remain In The Customs Union To Retain Interim Access To EU Trade Deals
EU sources have told BuzzFeed News that the "no cherry-picking" principle would also apply to transitional access to the EU's free trade agreements.
The UK will have to stay under the jurisdiction of European courts and in the customs union for the duration of any interim arrangement if it wants to transitionally retain access to the European Union's trade agreements, senior EU sources have told BuzzFeed News.

Sources suggest the British government is exploring the option of asking to remain a participant in dozens of EU free trade agreements (FTAs), such as the recently ratified deal with Canada (CETA), as part of a transitional plan it wants to have in place for when it formally leaves the EU in 2019 – whereupon it will attempt to negotiate its own trade agreements with many of the countries involved.
But senior European officials have told BuzzFeed News that continued access to the EU's FTAs would require Britain to transitionally stay in the customs union – and this would restrict the UK's ability to conclude its own FTAs. Britain would also need to remain under the jurisdiction of EU courts as part of such interim arrangements.
"It would effectively mean staying in the customs union and under the ECJ [European Court of Justice] for a period of time," a senior official told BuzzFeed News. "This would limit the UK's capacity to negotiate with third countries. They could have talks but not conclude anything."
The difficulty for Theresa May is that such an arrangement could delay by years a number of the objectives she set out in a speech last month. Outlining a 12-point plan, the prime minister said leaving the EU would mean the UK taking back control of its laws by putting an end to the jurisdiction of the ECJ. May also promised to strike new trade agreements with countries outside Europe.
Both priorities would appear not to be realistic should the interim arrangement include continued participation in existing EU FTAs.
In that same speech May acknowledged that full customs union membership would prevent Britain from negotiating its own trade deals, but she kept her options open as to exactly what UK-EU customs arrangement she would be aiming for in future.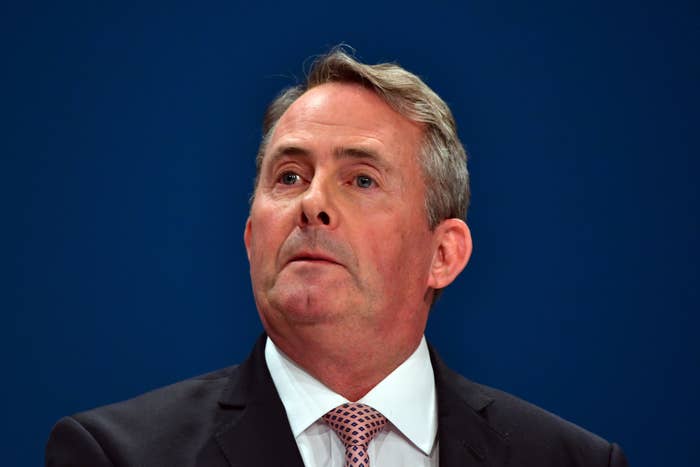 Any transitional deal where Britain is seen to retain the benefits linked to EU membership could also affect May's plans to put an end to freedom of movement as well as her plans to halt payments into the EU budget.

"No cherry-picking applies to the interim too," the EU official said. "The UK cannot walk away with 'better than membership terms' even on an interim basis."
A second senior official, from a eurozone government, told BuzzFeed News that if the UK wanted to retain any of the benefits of EU membership as part of a transitional agreement, including FTAs, it would have to abide by all the club's responsibilities and rules during the interim period.
Should the UK and the EU fail to reach a definitive agreement that defines their new relationship within the two years set out by the process to leave the EU, without an interim deal, Britain could face a chaotic "cliff-edge" Brexit, because the entire corpus of EU arrangements would instantly cease to apply, unless all member states agreed to extend negotiations.
Though May has said she would rather have no deal than a bad deal, it is a threat that has been met mostly with ridicule, both publicly and privately, by EU governments.
Haggling over potential transitional terms and settling a "Brexit bill" (estimated at £40-60 billion) are seen to be among the upcoming negotiations' most contentious sticking points.
According to four separate EU and UK sources BuzzFeed News has spoken to, Britain could kick off the two-year negotiating window in less than a month by triggering Article 50 (the procedure that formally begins the two-year exit process) in the week of an EU summit that takes place from 9-10 March.
It is, however, unclear if the government will be ready by that week, two of the sources said. In that case, the formal notification could be delayed to the end of the month, they said.
Once May invokes Article 50 and outlines Britain's negotiating stance in more detail, the EU's 27 other member states are expected to meet to set out a common response to the UK position before negotiations can begin in earnest.
Even after last June's vote to leave the EU, official British government policy remained supportive of CETA and other such agreements. The government has welcomed its approval in the European parliament. A Department for International Trade spokesperson told BuzzFeed News: "We welcome the European Parliament's vote to approve the CETA trade deal, which will benefit consumers and provide opportunities for British businesses. We look forward to working with British companies to ensure they take full advantage."